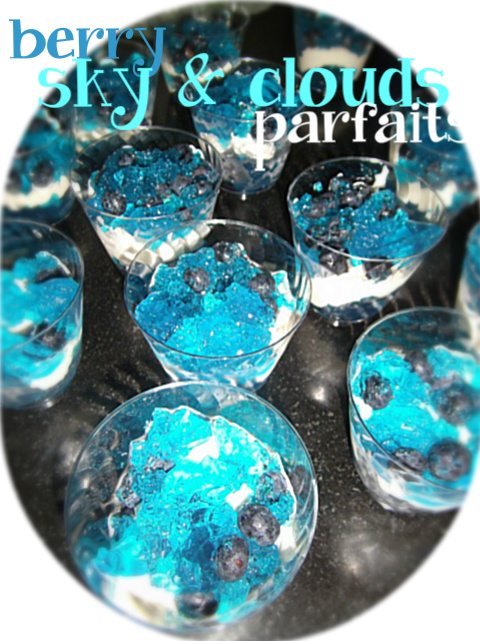 As most of you know, we just celebrated our son's birthday. The theme was blue, blue and more blue! I wanted to make a fun dessert that the adults would like while still having a fun kid's appeal. I came up with these super fun and delicious Berry Sky & Clouds Parfaits. Yum! The concept is simple…. make blue jello with blueberries and alternate layers with a light cream cheese and Cool Whip mixture.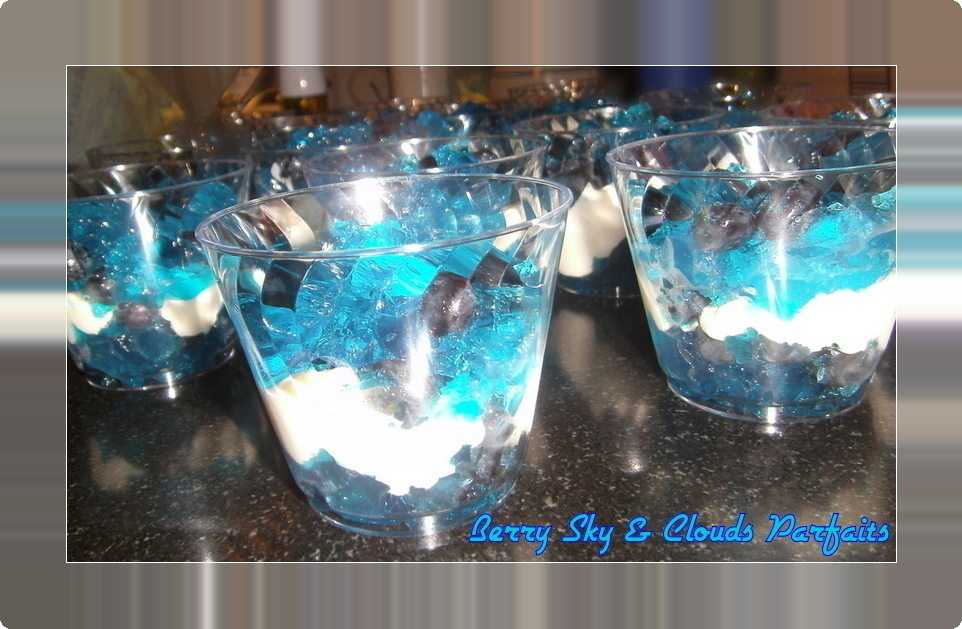 Berry Sky & Clouds Parfait Recipe:
Makes approximately 16 single serve parfaits.
4 Packages of Berry Blue JELL-O
2 Pints of Fresh Blueberries
2 Bricks of Light Cream Cheese
3 Containers of Cool Whip
Make the Berry Blue JELL-O according to package directions. Add the blueberries to the JELL-o before setting in the refrigerator. Once the gelatin mixture is set, make the cream cheese layer. Blend the cream cheese and Cool Whip in a blender until smooth. You can refrigerate the mixture until the gelatin has firmed. Once the JELL-O and blueberries have set, take a fork and "rake" through the mixture to make it a fun and scoopable texture. Alternate one layer of your blueberry gelatin with one layer of the cream cheese and Cool Whip Mixture. Each parfait should have two layers of gelatin and one creamy layer. Top with whipped cream if desired.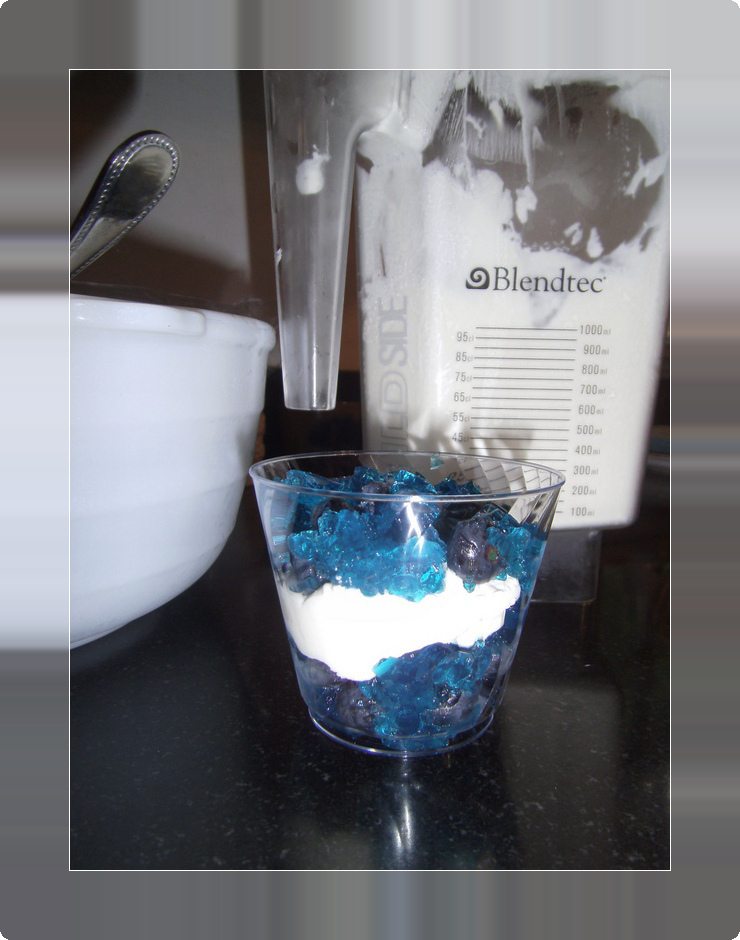 I used my awesome Blendtec Total Blender Classic WildSide to create the cream cheese filling, then stored it in the fridge until I was ready to put my parfaits together. Its awesome!
The blender has been provided for review purposes, all opinions are my own.