This shop has been compensated by Collective Bias, Inc. and its advertiser. All opinions are mine alone. The following content is intended for readers who are 21 or older. #LobsterfestCelebration #Lobsterfest #CollectiveBias
Like most holidays, birthdays only come once a year but it's that extra magic and a personal touch that can make celebrating them extra special and memorable. When it comes to planning the best birthday celebration for my family, I'm all about creating a fun presentation (think balloons) and making it super personalized. Today, I'm sharing how we celebrated my husband's birthday this year by treating him to Lobsterfest 2018 at our local Red Lobster in Ocala, Florida.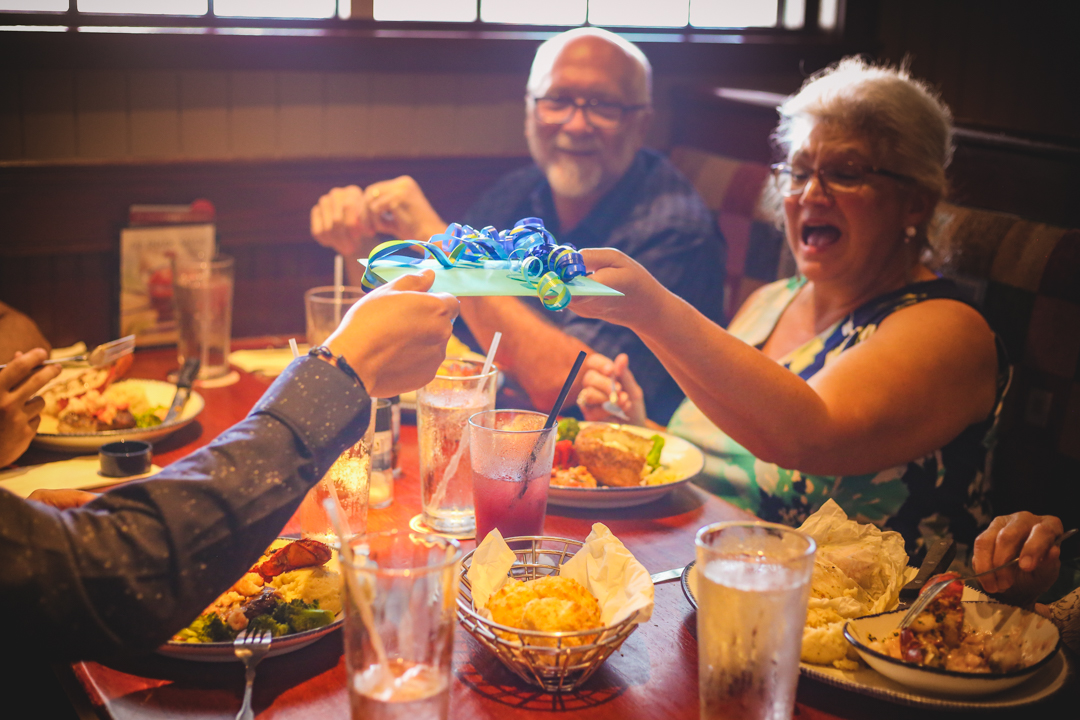 Red Lobster's Lobsterfest, the ultimate celebration of everything lobster, is back! For a limited time, guests are invited to explore the largest variety of lobster dishes offered all year.
How to Plan a Memorable Birthday Celebration
Include quality time. The best memories are the ones that ones that include meaningful moments with our favorite people. Spending a couple of hours enjoying a perfect meal where nobody has to cook is the perfect starting point.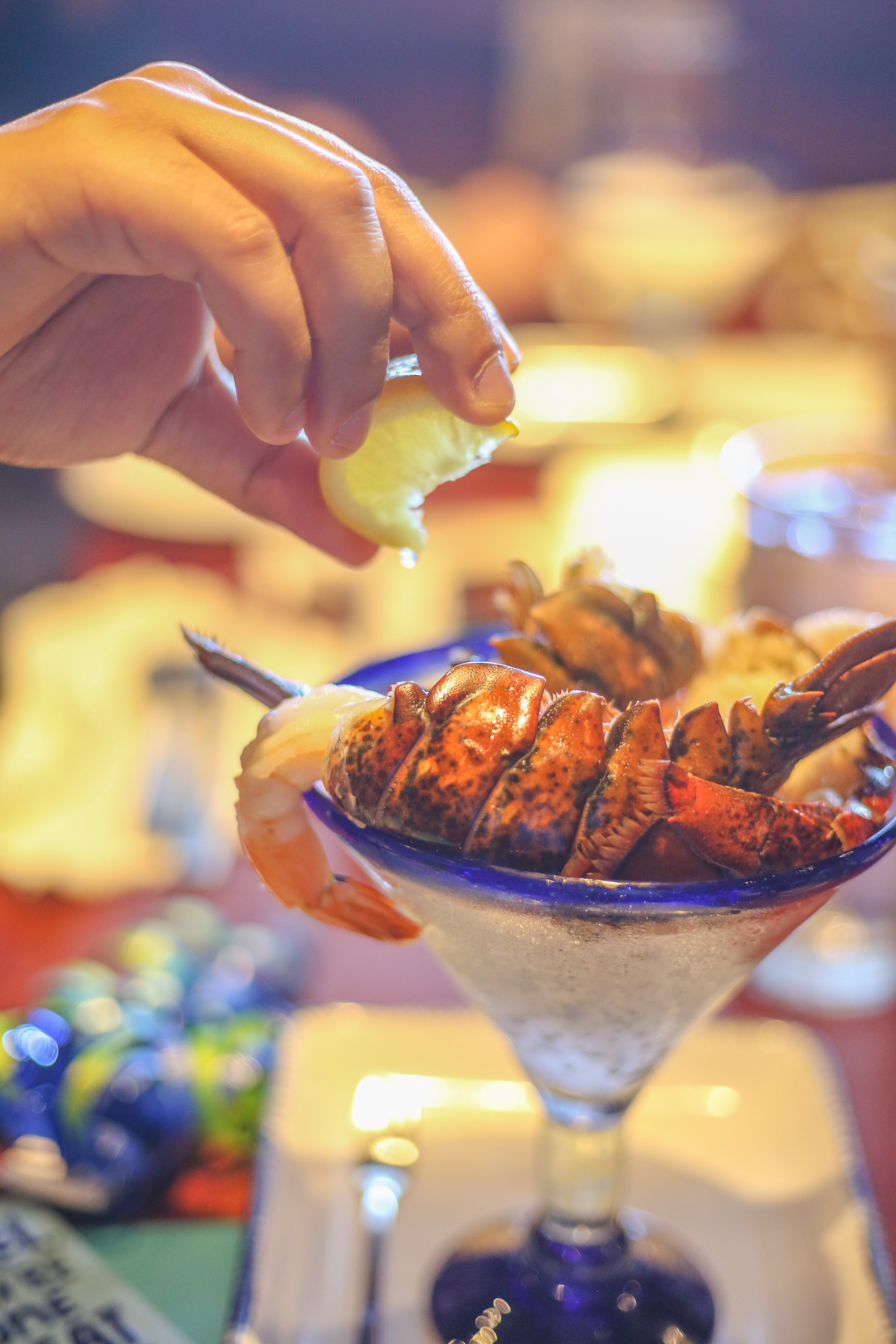 During Lobsterfest, guests can choose from nine new and classic lobster dishes prepared in a variety of craveable ways, including roasted, grilled, topped and steamed. So many tasty and crowd-pleasure options! This year's Lobsterfest menu features craveable new flavors and preparations that will excite guests' palates, starting with tasty new appetizer options like the Chilled Lobster and Shrimp Cocktail we enjoyed. This appetizer includes chilled split petite Maine lobster tails and jumbo shrimp served with Red Lobster's signature cocktail sauce. It was the perfect starting point to kick off our yummy party. For more special options, they also have drinks on the Lobsterfest menu to check out. You can order one in a 50th anniversary collectible glass to have something extra to commemorate your visit.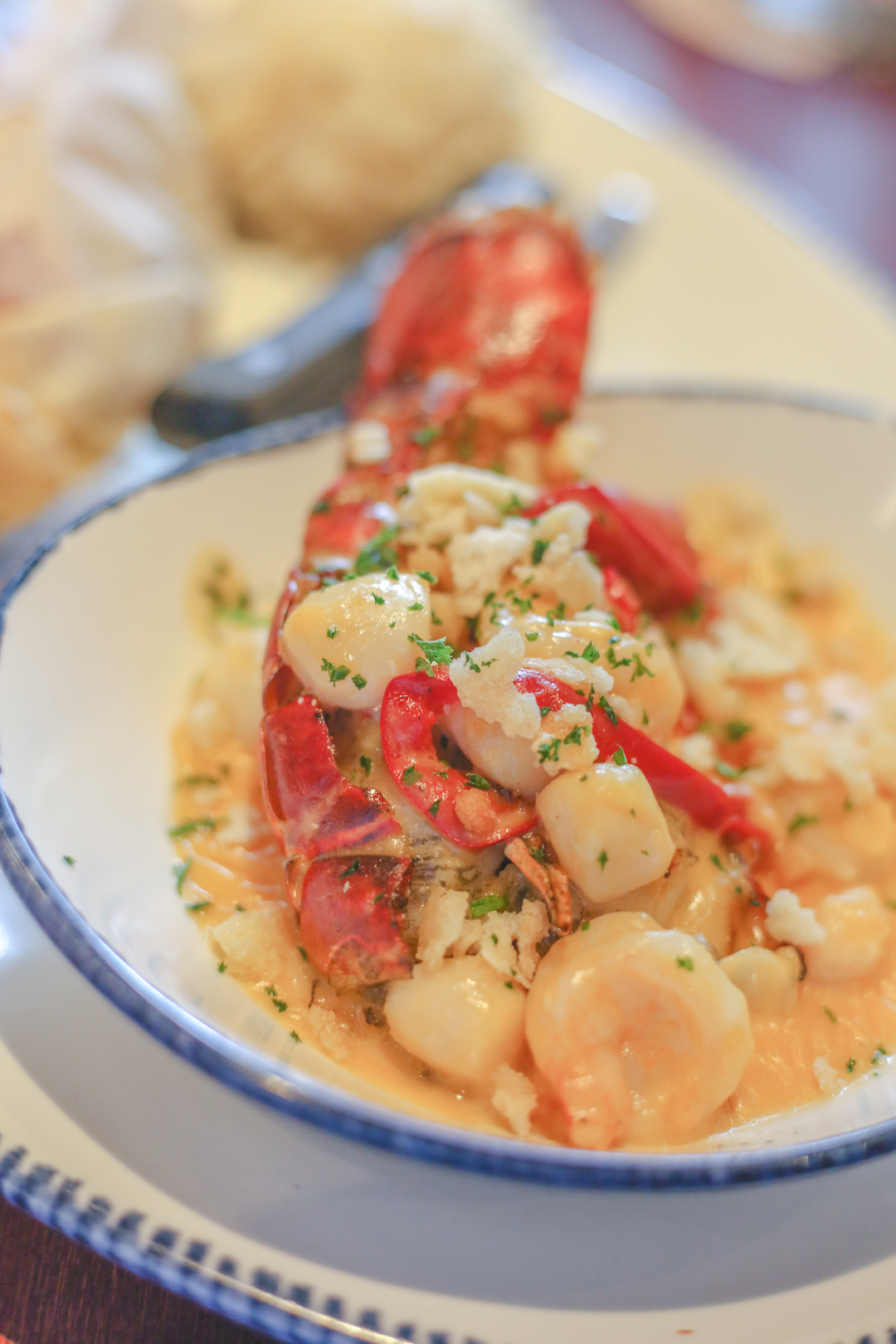 Keep it simple while going the extra mile. You know what your loved ones like, don't overthink it. If their favorite food is lobster for example, plan their big day over at Red Lobster. It's that easy.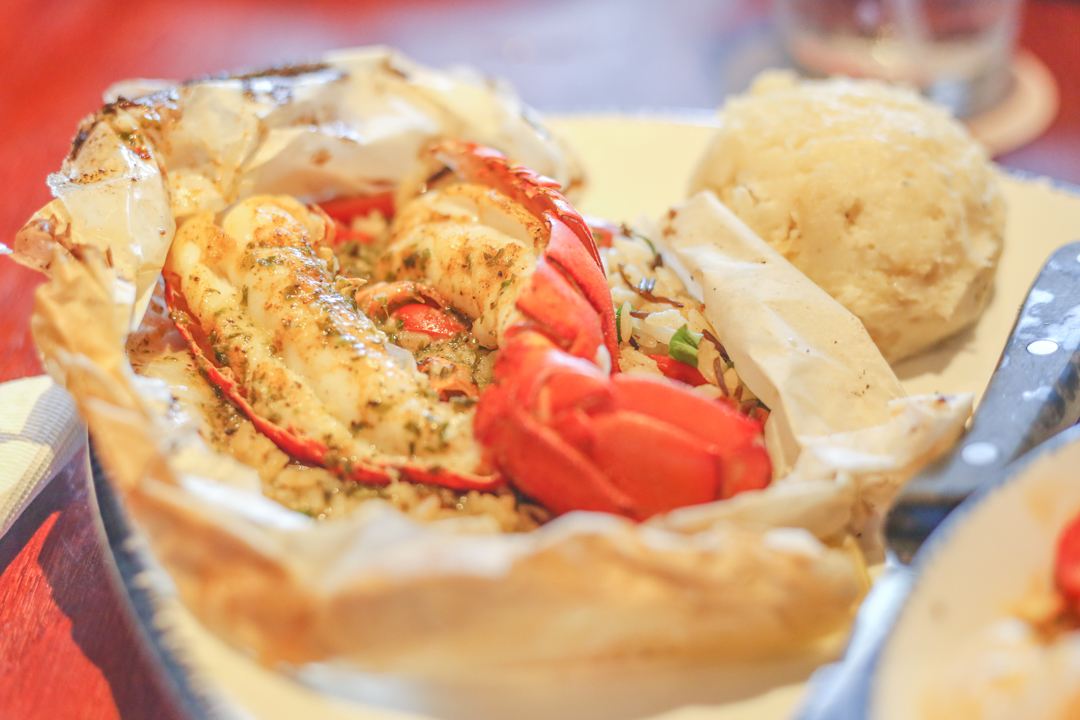 My entire family loves seafood, so this made for the perfect celebration all around.  My family's top two picks from our recent visit:
Dueling Lobster Tails™ – Maine lobster tail steamed in parchment paper with fresh herbs, tomatoes and lemon, paired with a grilled Maine lobster tail topped with shrimp, bay scallops and roasted bell peppers in a rich sherry lobster cream. Served with choice of side.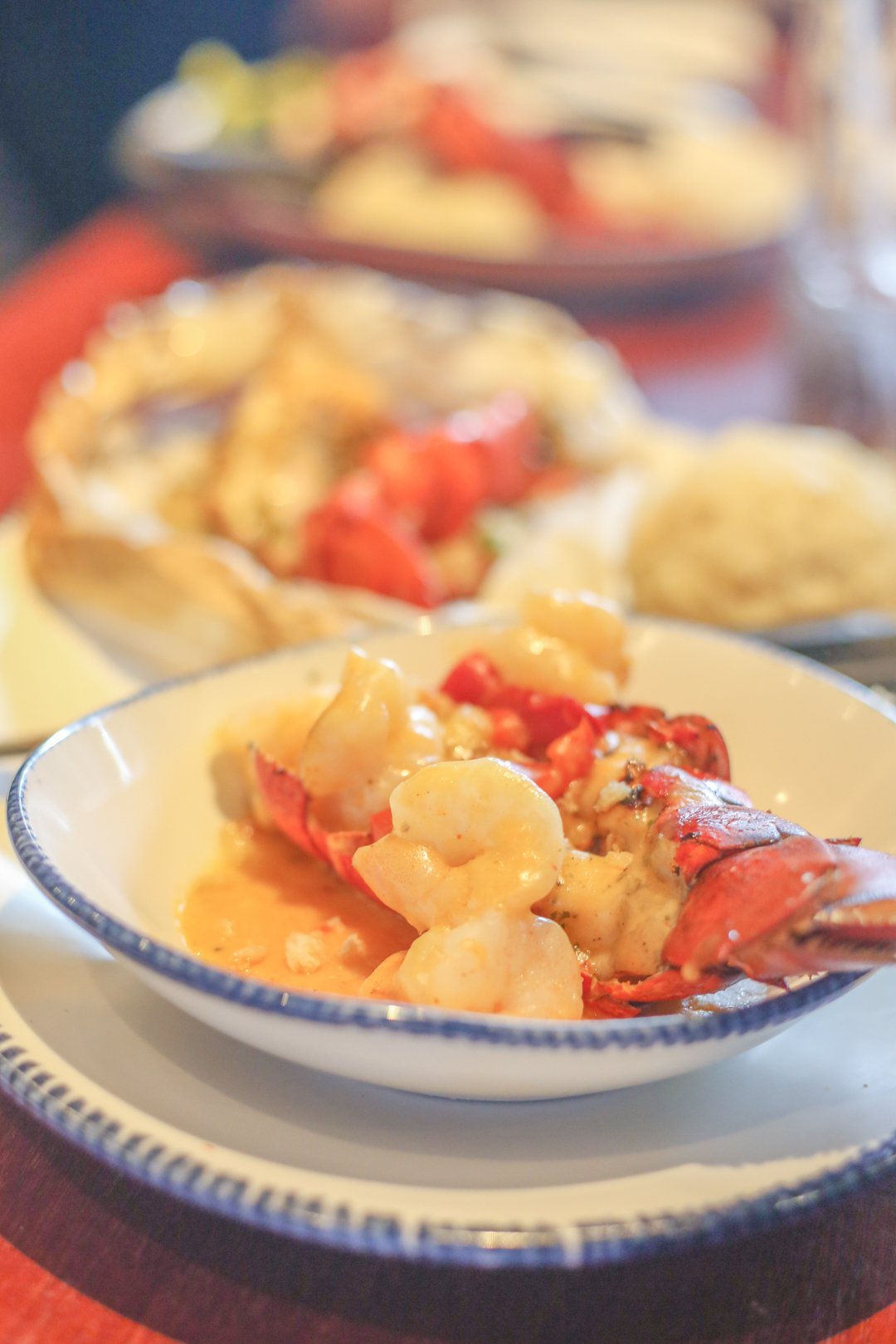 Lobsterfest® Surf and Turf – Tender Maine lobster tail paired with choice of a wood-grilled sirloin, NY Strip or filet mignon, topped with a langostino and Maine lobster beurre blanc. Served with mashed potatoes and choice of side.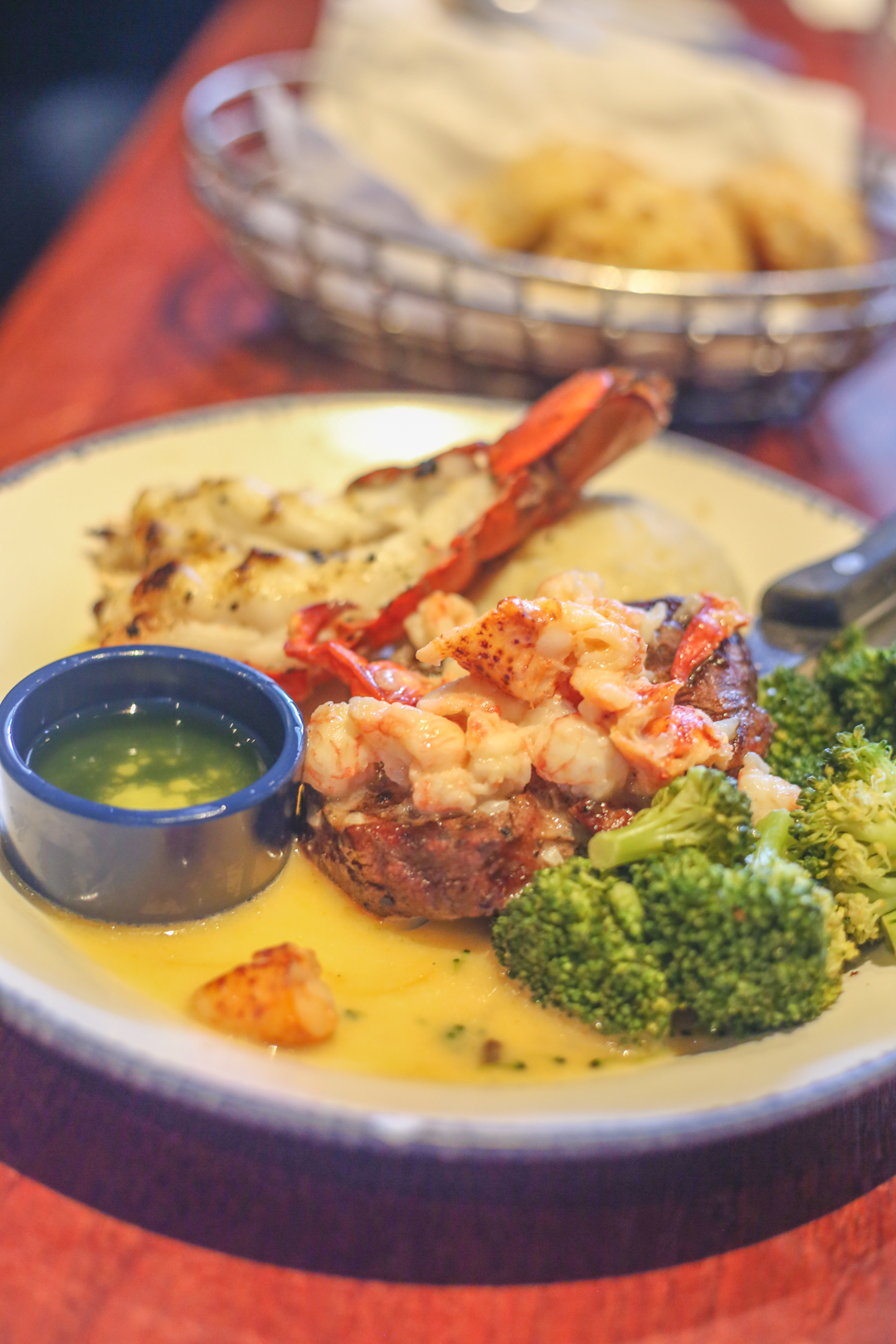 As an added bonus our waitress Celia was really attentive and made our birthday celebration even more fun.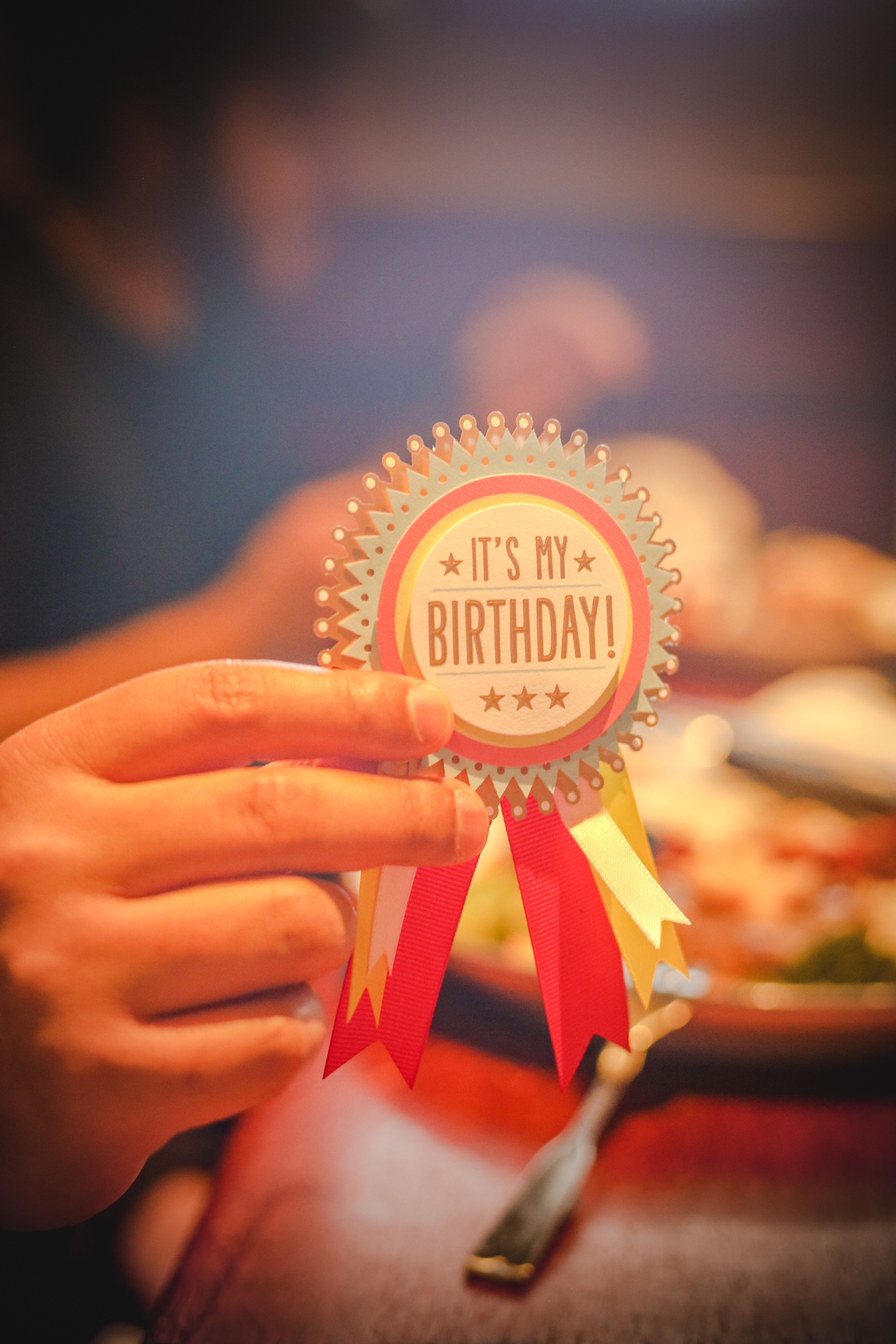 Make a fun presentation. Simple traditional birthday decorations including balloons and cards make the moment more special.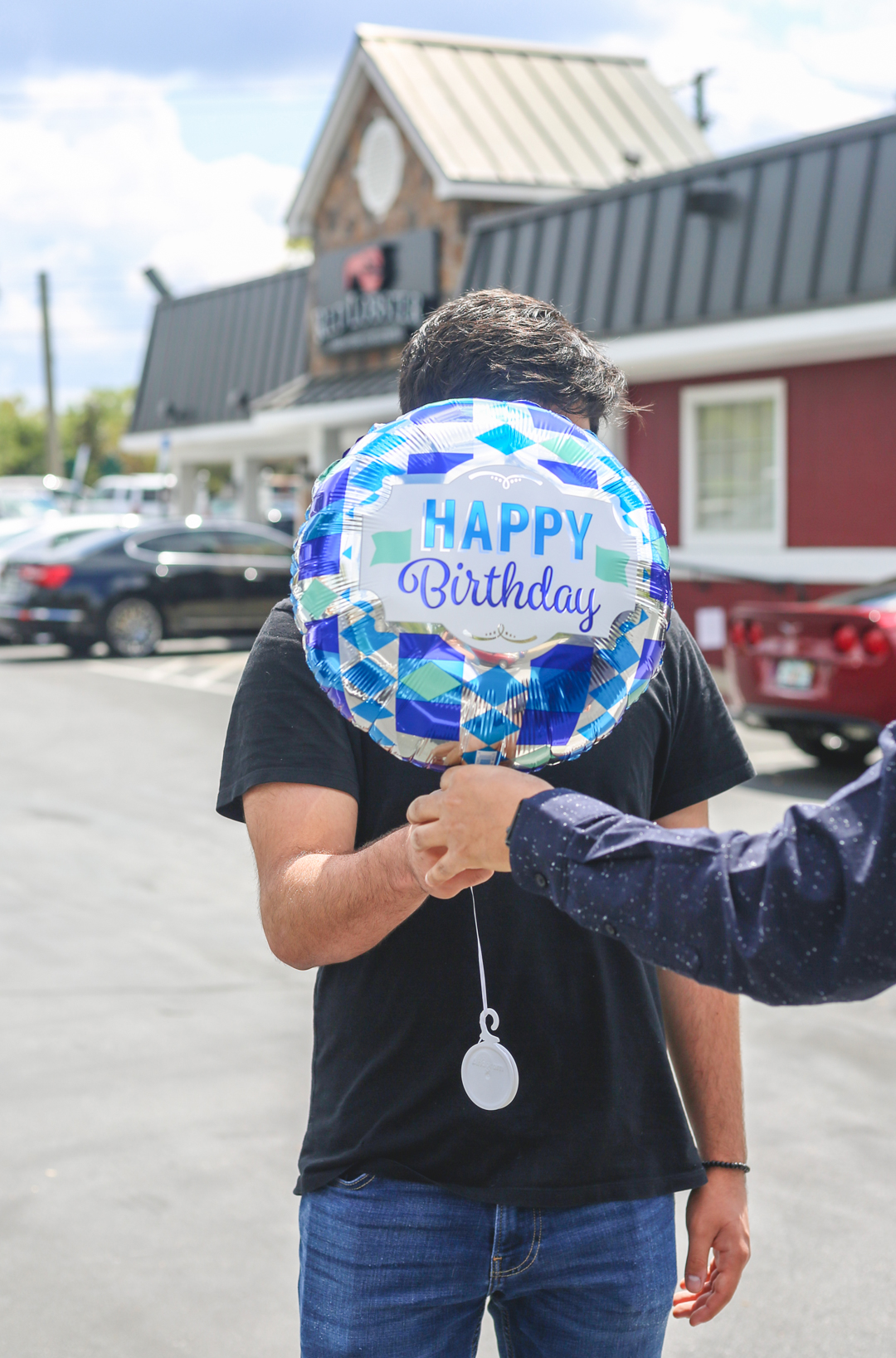 Bring your camera. And finally, don't forget to capture the entire celebration with your camera!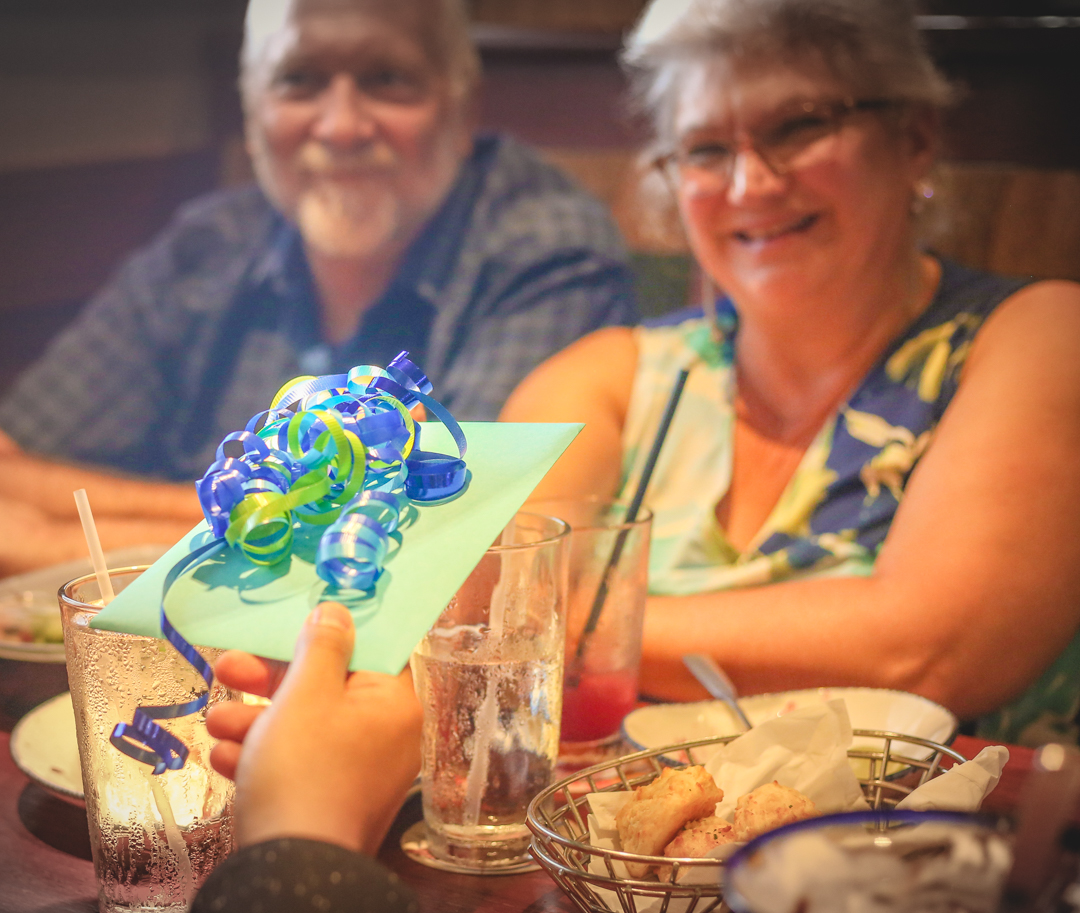 For a little added fun, make sure to order up a scrumptious dessert to seal the deal.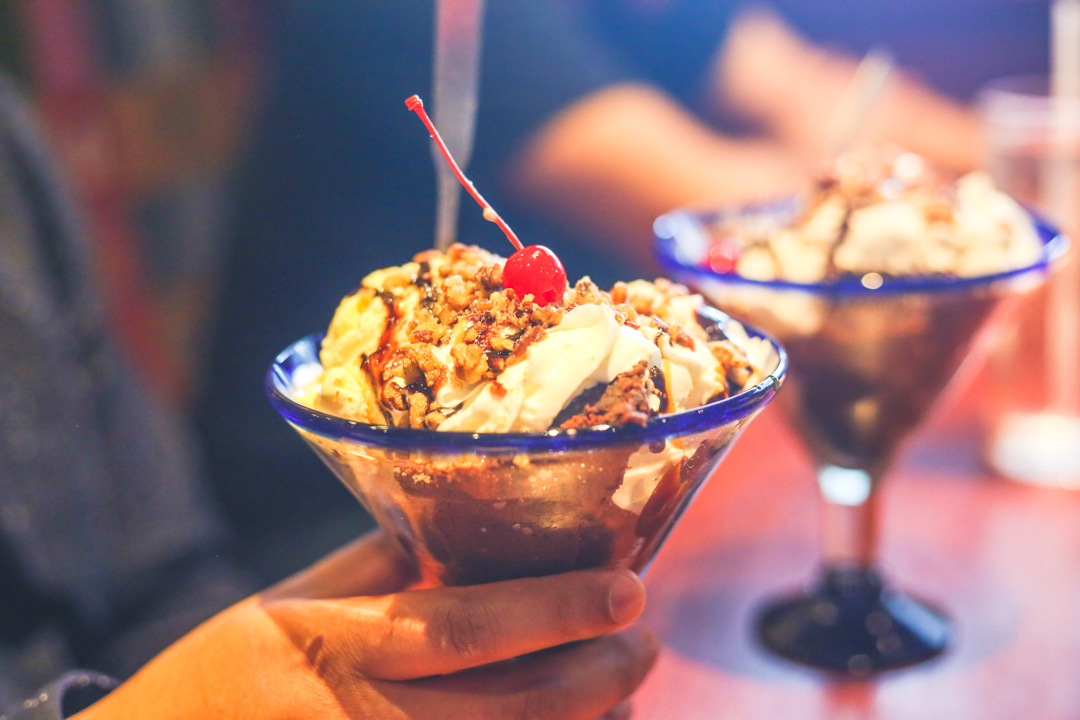 Hope these yummy ideas help you plan the perfect birthday celebration for your loved ones. We all had a wonderful time.
Want to treat your loved ones to something delicious and memorable too?
All of the seafood served at Red Lobster is sourced in a manner that is Traceable, Sustainable and Responsible to ensure that a healthy seafood supply exists now and for generations. That's something to feel good about! To learn more about the Seafood with Standards and Red Lobster's sustainability efforts, visit: www.RedLobster.com/SeafoodWithStandards.
Being from New England and having family in Maine, I love that Red Lobster supports those making a living in countless coastal communities and helps to support sustainability.

This video was produced in partnership with Great Big Story.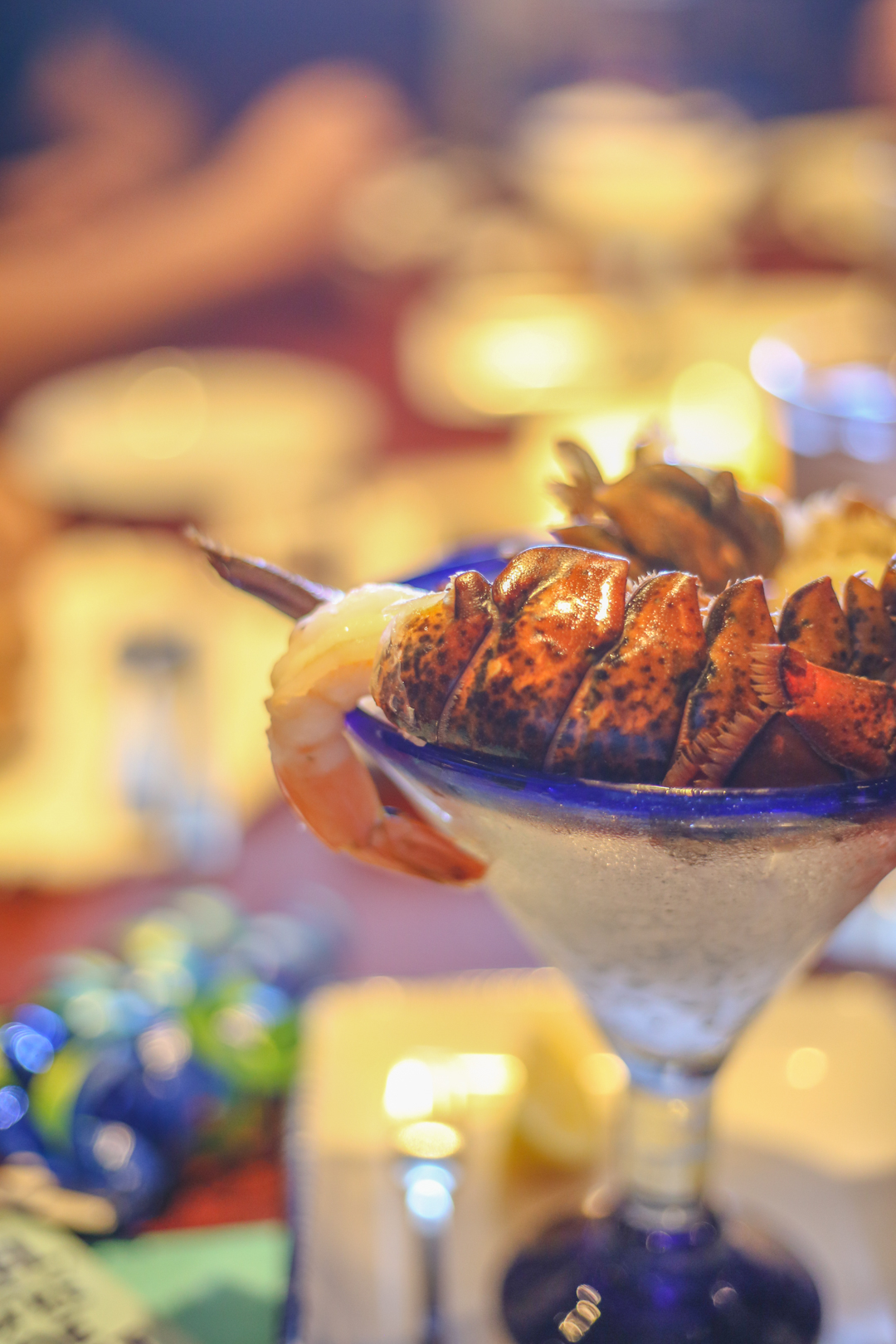 Check out these tasty Red Lobster Specials now to start planning your celebration! If you visit the Red Lobster in Ocala, make sure to let them know I sent you!
Who will you be treating to Lobsterfest 2018?