This post is sponsored by Barilla. All thoughts and opinions are my own.
Drop everything because dinner has officially been reinvented! After a long day checking off to-dos on my list, I'm totally ready for a break and a good meal. Those two don't normally go together though, do they? Well thanks to Barilla Ready Pasta things are changing fast, my friends. Raise your hands if 60 seconds to perfect pasta excites you, too? Today, I'm excited to share how I made a delish Chicken and Veggie Pasta Bake in about 15 minutes. Can you even stand it? Two hands up for this one!

I'm totally into fresh and healthy meals right now. If I can make them super fast, that's a serious perk. Pairing up Barilla Ready Pasta and Barilla Marinara Sauce is the perfect way to win dinner. The pasta is ready in as little as one minute and has only three simple ingredients, sea salt, olive oil and pasta. The pasta we all love, with a whole lot less prep time and less dishes to clean.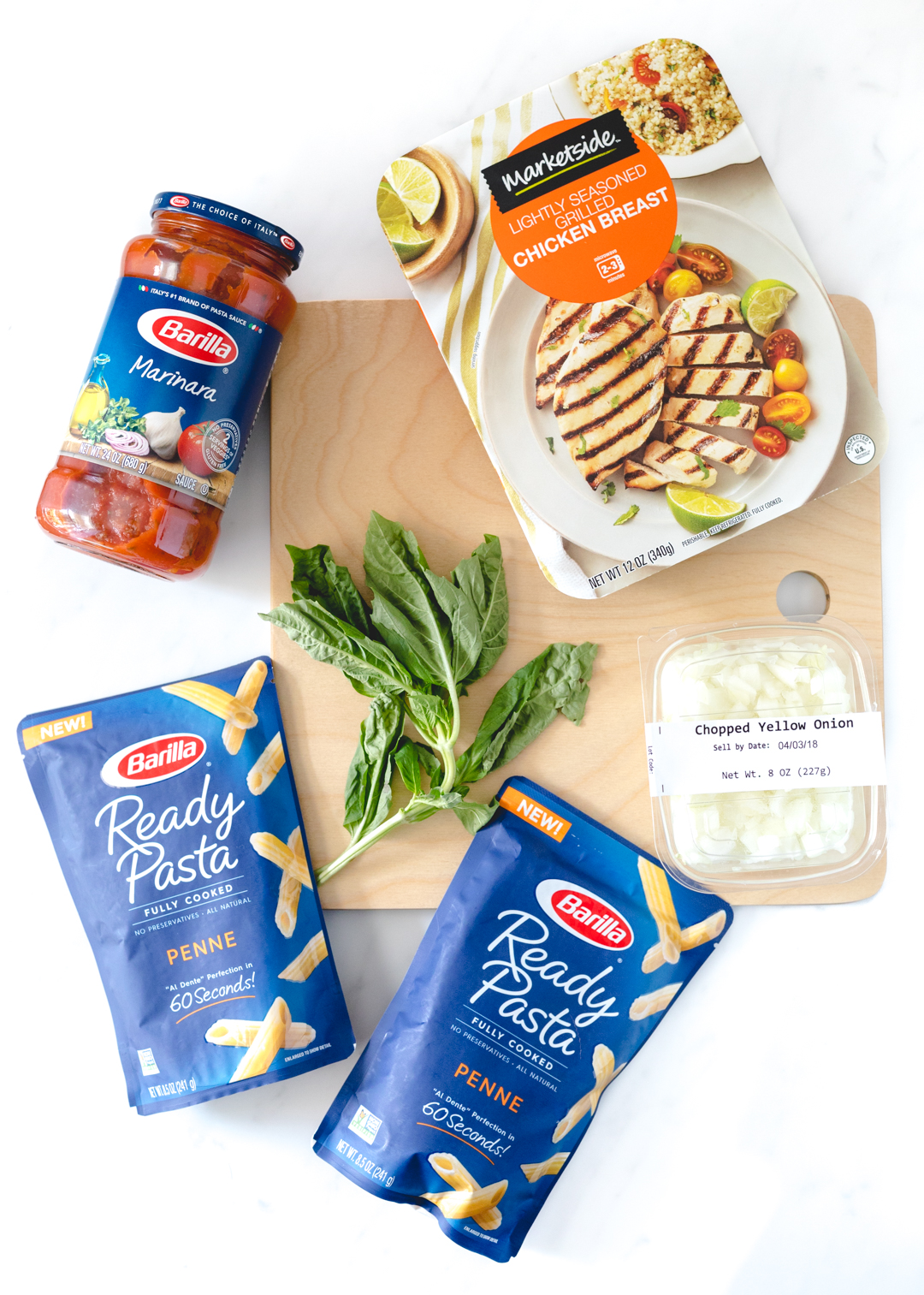 Add on other fresh ingredient shortcuts to pack even more of a punch. For this recipe, I used pre-cut onions and fully cooked chicken from Walmart's private label line "Marketside. Proof that you don't need to spend too much time making dinner, but you'll get to reap the benefits of a satisfying meal that the whole family will love.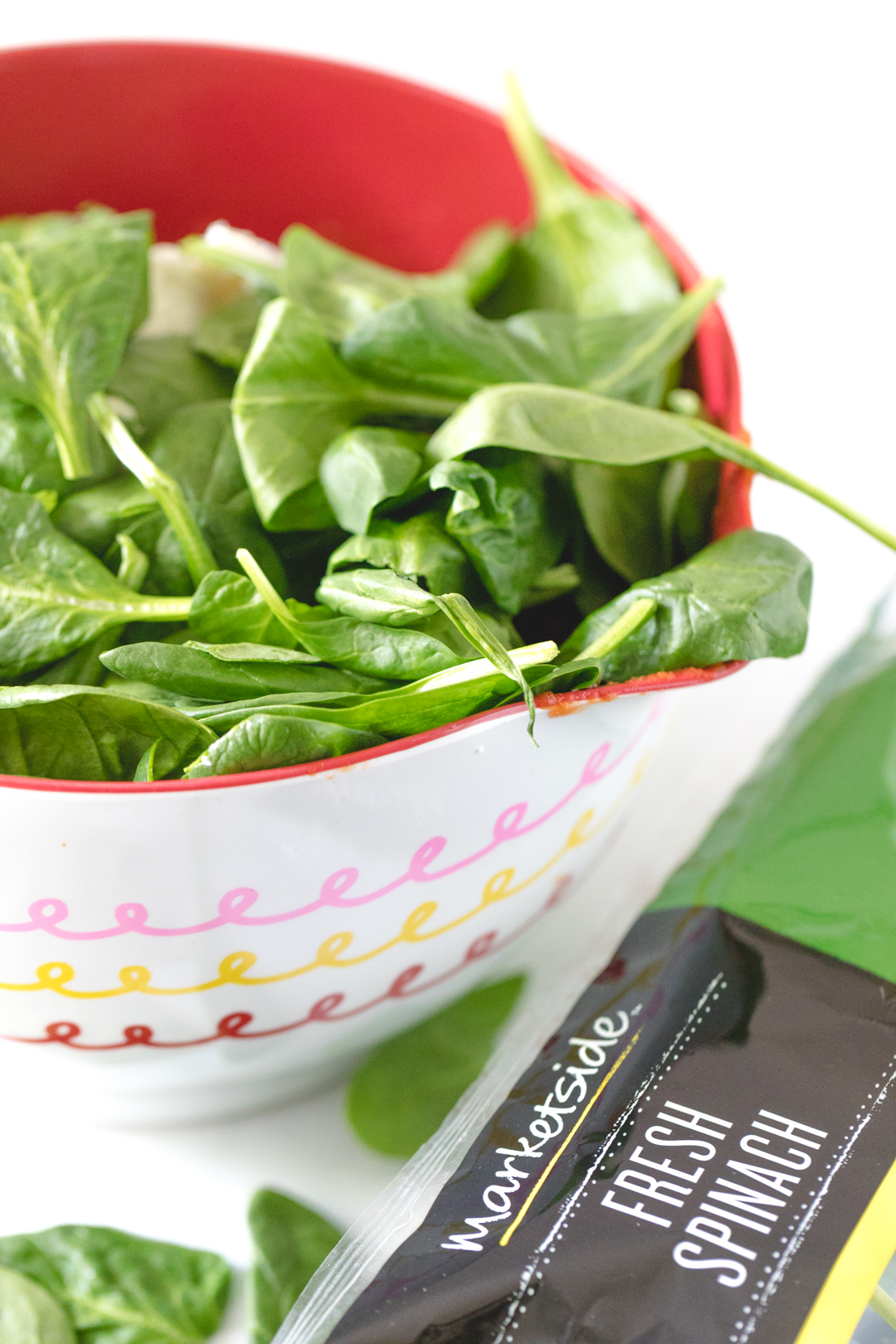 15 Minute Chicken & Veggie Pasta Recipe
All of these tasty fresh ingredients including the easy-to-make Barilla Ready Pasta have been inspired by a Mediterranean diet. Ingredients like pasta, ricotta cheese and artichokes make this simple recipe pop. All of the ingredients that I chose for this quick dinner recipe come together perfectly with so much flavor. Let's dig in!
15 Minute Chicken and Veggie Pasta Bake
Ingredients
2 Pkgs Barilla Ready Pasta (Penne) Prepared According to Directions
1 Jar of Barilla Marinara Sauce
1 & ¾ Cups Diced Cooked Chicken, Warmed
1.5 Cups Mozzarella Shredded Cheese, ½ cup reserved
1 Cup Ricotta Cheese
1 Cup Spinach
½ Cup Chopped Artichoke Hearts
¼ Cup Diced Onion
Basil to garnish, optional
Instructions
Turn your oven on the low broil setting. Add all of the ingredients to a large bowl to mix while reserving ½ cup of the cheese. Mix until full blended and add the mixture to a small casserole dish. Top with remaining cheese. Broil for 10 minutes or until cheese is bubbly and golden. Cool and serve. Garnish with Basil if desired. Enjoy!
7.8.1.2
291
https://cutefetti.com/chicken-and-veggie-pasta-bake/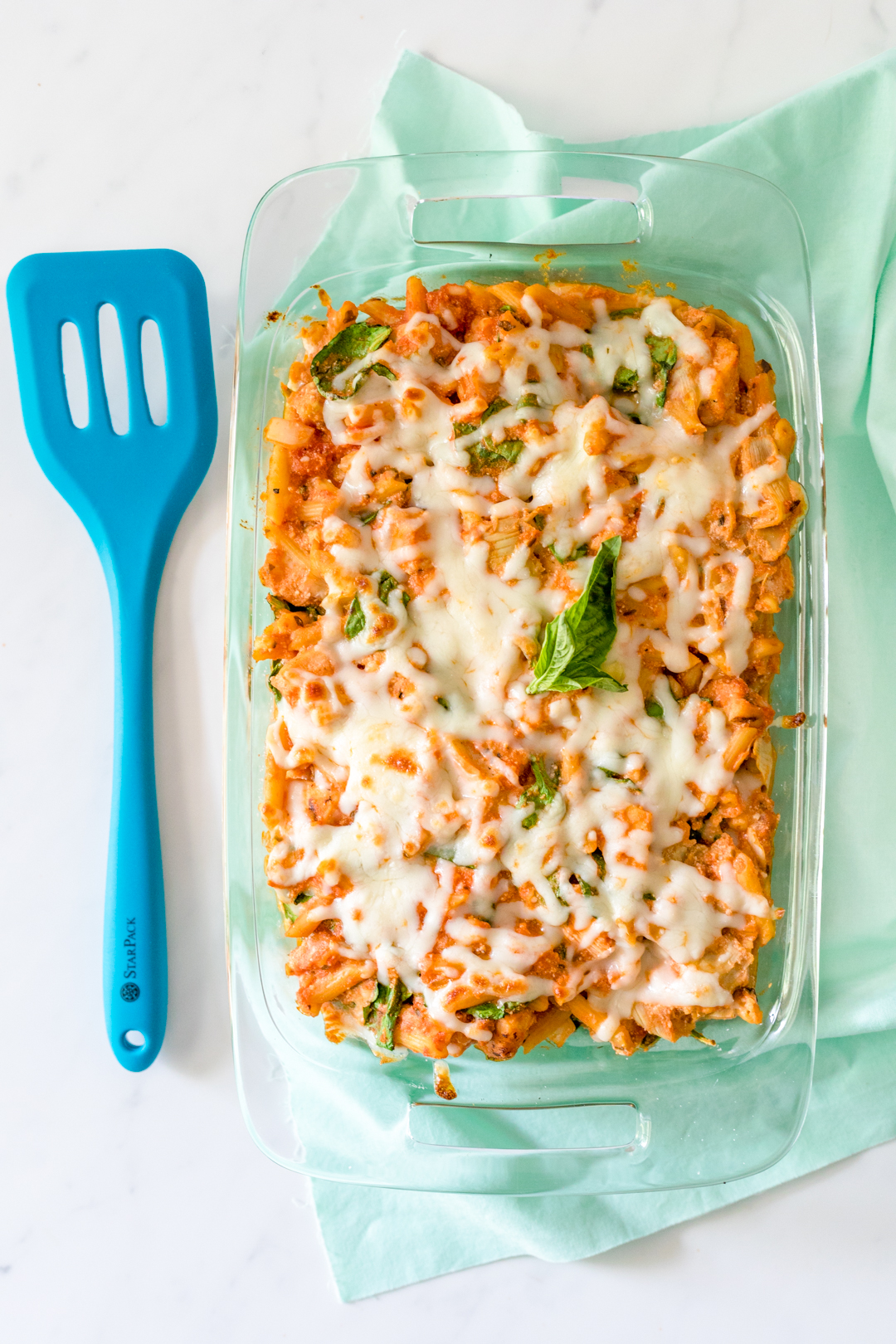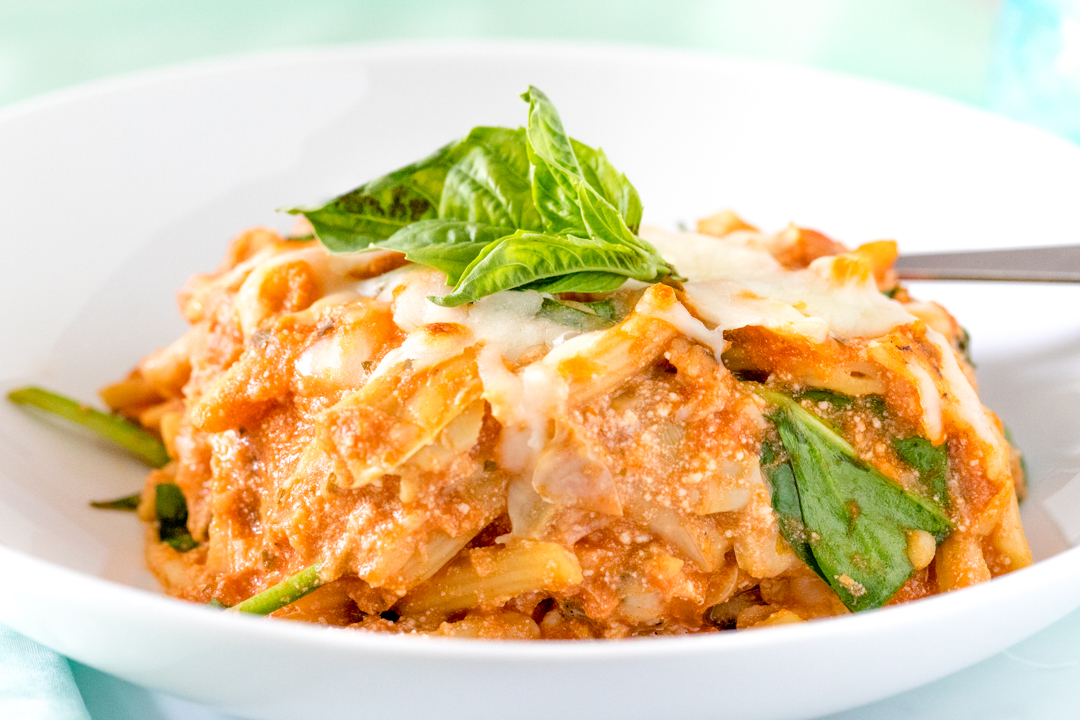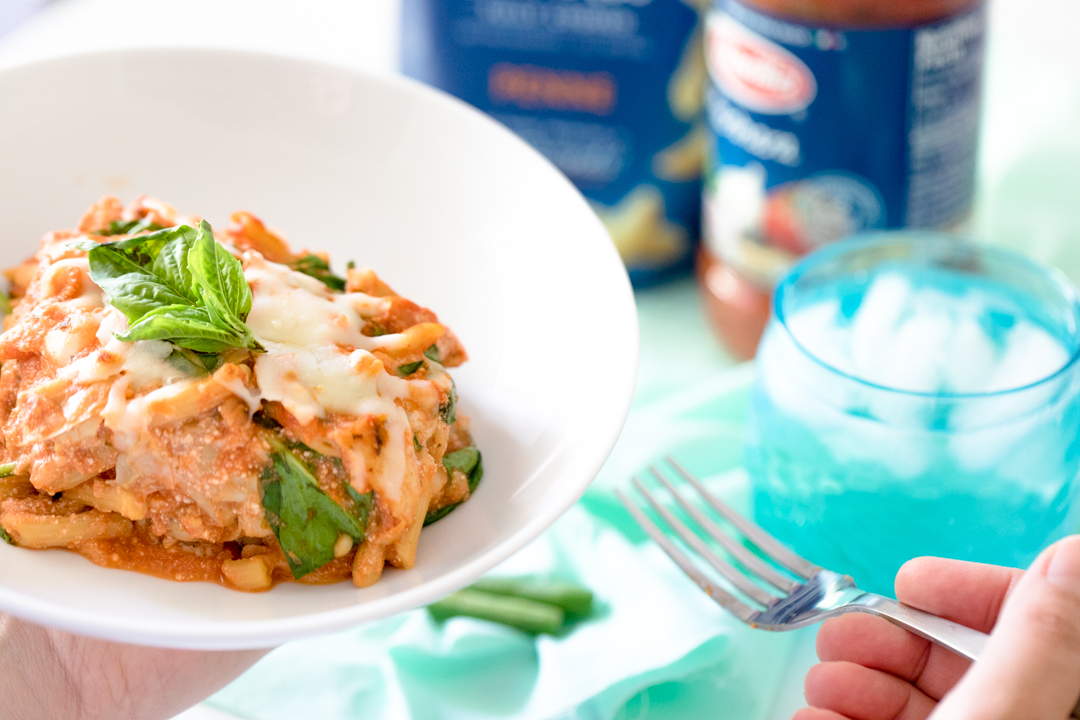 Dinner is officially easy to make! Just add Barilla Ready Pasta and a jar of Barilla Marinara Sauce at Walmart to create something quick and delish tonight! Choose from Gemelli, Penne, Elbows and Rotini!
What will you do all the time you save?
Interested in more inspirational Barilla recipes? Click here to register for their weekly email newsletter and visit celebrateanyday.com!