Breakfast is my favorite meal of the day. I've been known to serve it up for lunch and dinner, too. It's that good. To skip breakfast boredom, it helps to try new things. This Lettuce, Tomato & Chive Breakfast Sandwich fits the bill. With the help of Hellmann's Organic, this sandwich is anything but boring. Get ready for a tasty bite of morning goodness. This is a sponsored post with Mirum Shopper about Hellmann's Organic, all opinions are my own.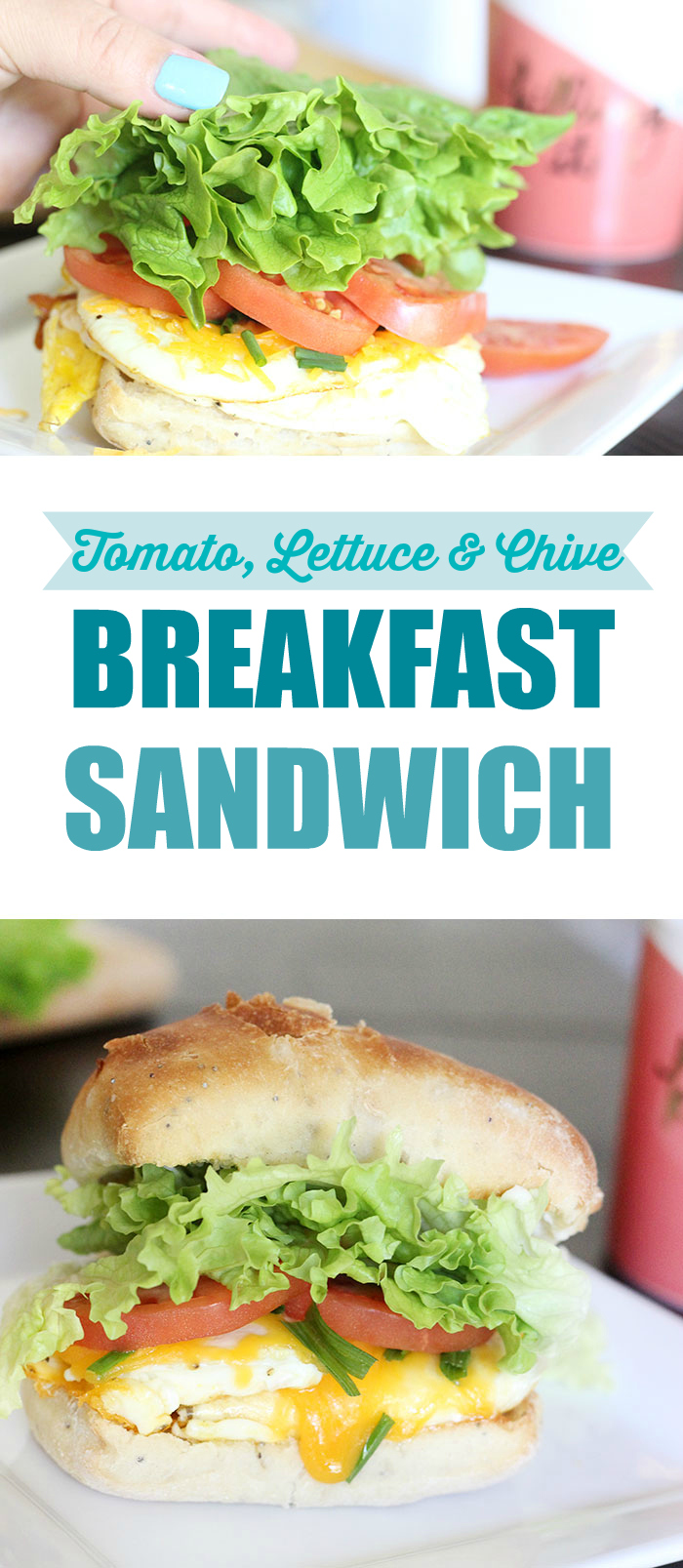 When given the option at an affordable price, I'll always choose organic. Although, not everything I purchase is organic, I try to keep stocked on organic spices and herbs for my cooking. Now, we can add mayo to the list of go-to condiments gone organic. You can find this tasty addition at your local Target store. This delicious recipe is inspired by a recipe I spotted from Hellmann's. To create my own tasty twist, I added our favorite morning veggies to their delicious breakfast sandwich made with egg & cheese. Enter lettuce, tomatoes and chives with some Hellmann's and you have a yummy breakfast in the making.
Veggie Breakfast Sandwich
This easy vegetable packed breakfast sandwich comes together so easily and the flavor is amped up with the help of Hellmann's Organic. My husband actually told me this was his favorite breakfast sandwich ever. Which… he has said many times before, but I really agree on this one. It's a seriously refreshing twist to the normal breakfast options.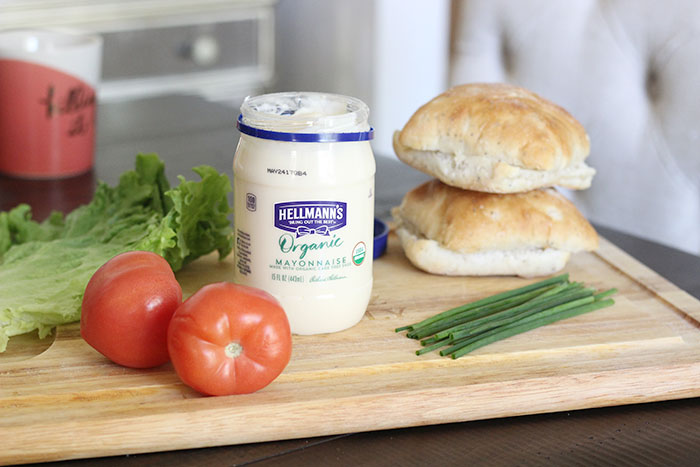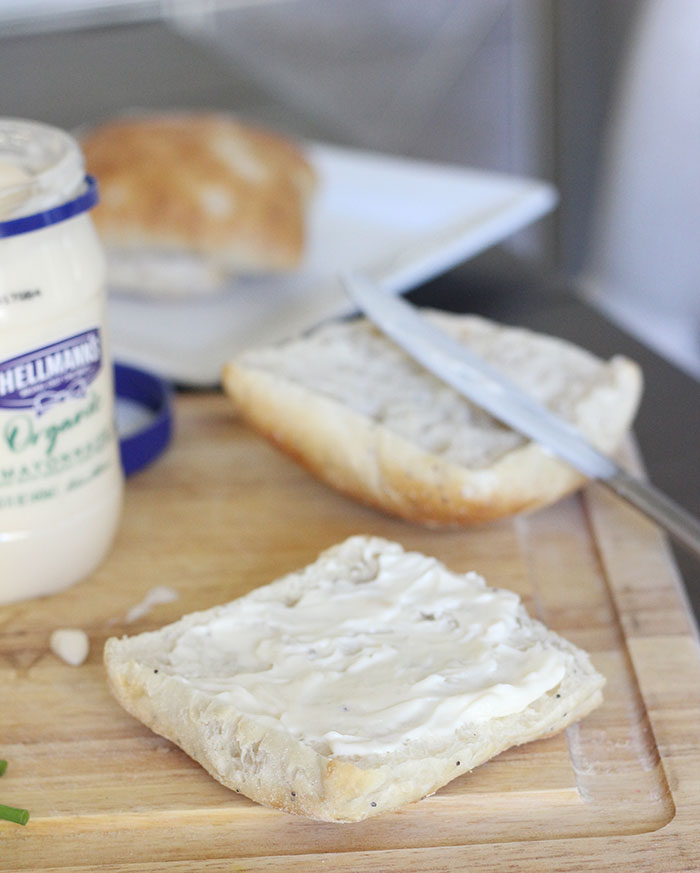 Getting in some veggies for breakfast can be a little bit of a challenge, stacking your sandwich with a lot of these tasty options makes it a bit easier. The sky's the limit, make sure to add all of your own fresh favorites to make your own tasty twist. All of the fresh veggies, egg, cheddar cheese and Hellmann's Organic really compliment each other. As an added bonus, I chose a delicious ciabatta bread to serve this on for a hearty meal.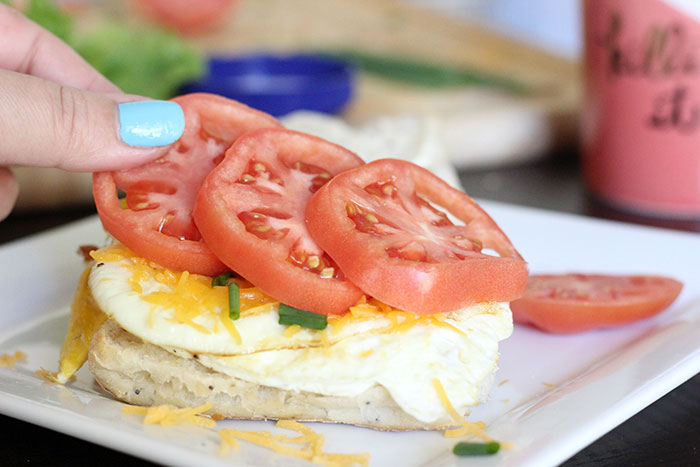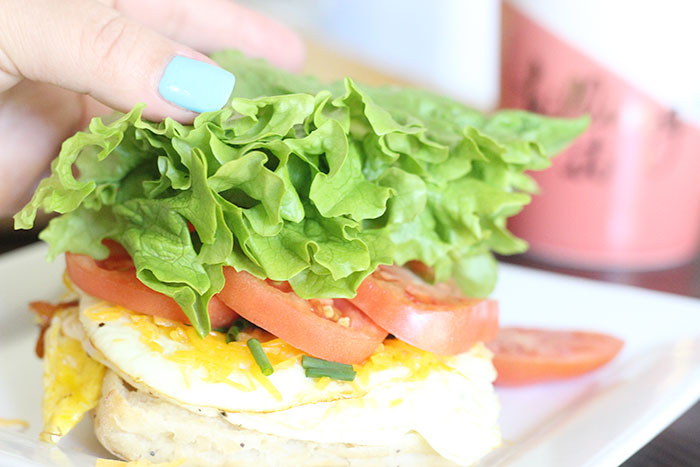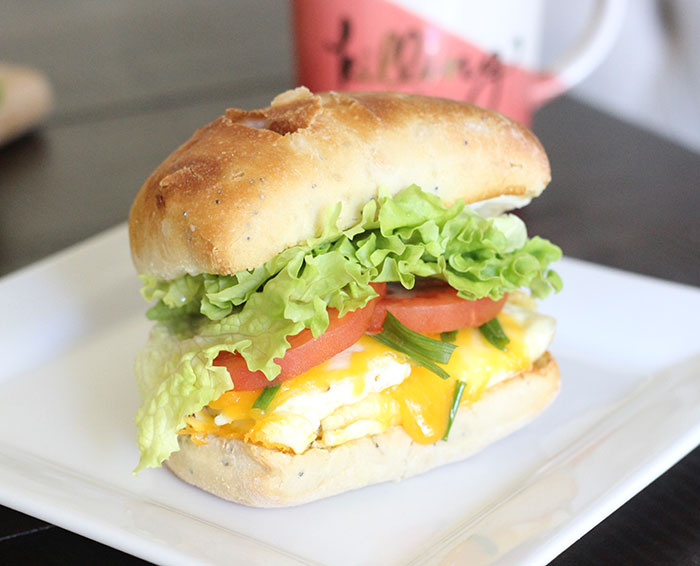 Lettuce, Tomato & Chive Breakfast Sandwich
Ingredients
1 Tbsp. Hellmann's® Organic Original Mayonnaise
1 Ciabatta Roll, split and toasted
3 Slices of Tomato
3 Slices of Romain Lettuce
1 Tsp of chopped Chives
2 large eggs, poached or fried
1/4 cup shredded Sharp Cheddar cheese
Instructions
Spread Hellmann's® Organic Original Mayonnaise on the cut sides of your toasted Ciabatta roll. Add your cooked eggs then top with cheese, chives, tomato and lettuce. Enjoy.
7.8.1.2
274
https://cutefetti.com/chive-breakfast-sandwich/
Next time you're at Target, pick up Hellmann's Organic to give it a try for yourself.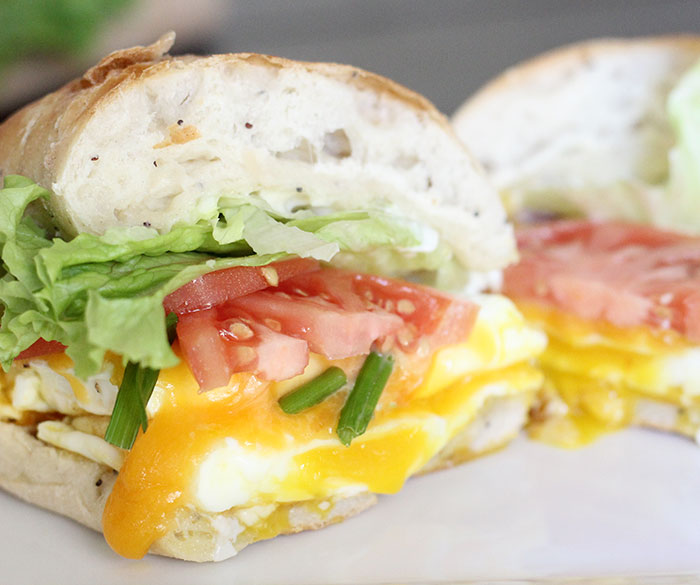 What would you add to your breakfast sandwich made with Hellmann's Organic?