This is a sponsored post about Cirque Italia.
Cirque Italia made its way here last weekend and I was stoked to have the chance to see the show. Having only just learned about it's existence recently, I honestly didn't know what to expect at first. Fast forward to today and I just cannot even believe this show slipped under my radar before now. The show was so unexpected, so amazing that I honestly will see this again and again. And you know what? Everyone needs to add this to their bucket list, for real.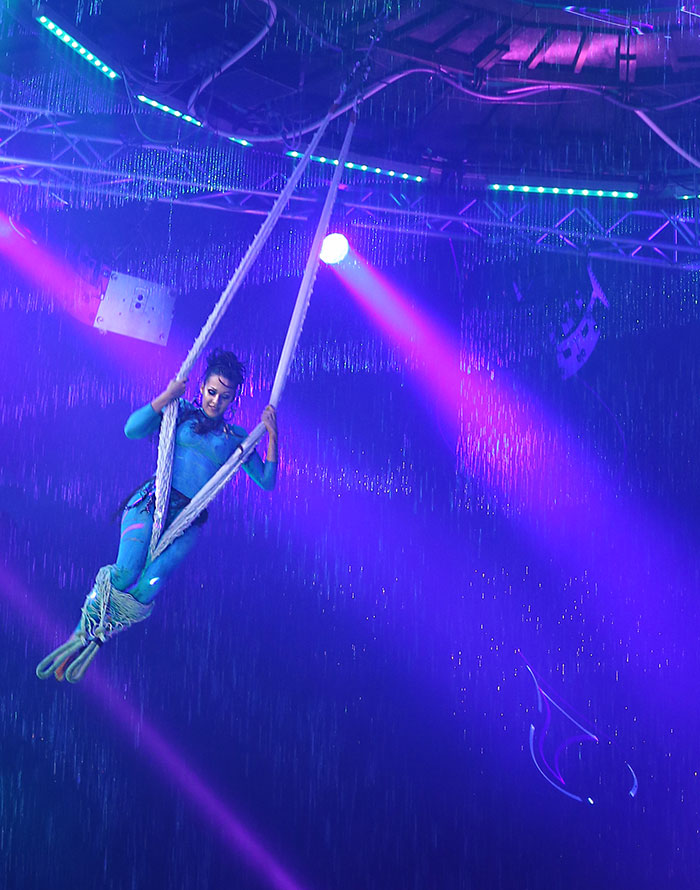 What truly captivated me was not just the amazing feats that were often times done in mid air, but the way the show feels completely immersive. If you don't remember me mentioning this last week, Cirque Italia is a Water Circus. Combine beautiful displays of water with state of the art technology and gorgeous lighting that whisks you away to another time and space… and you have yourself a show that is simply not to be missed.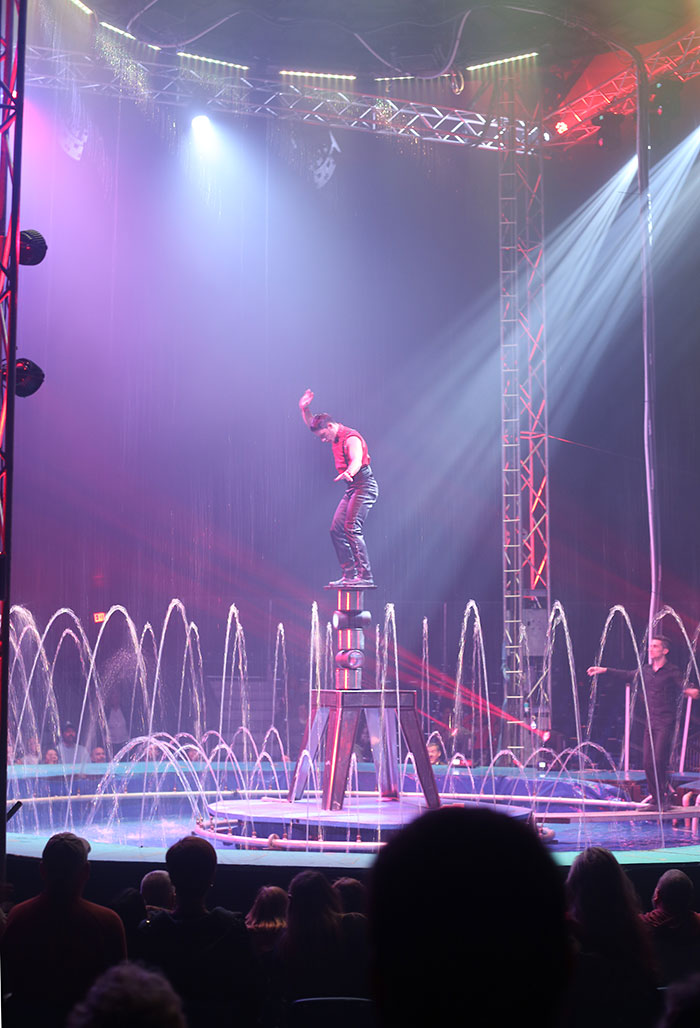 The show mixed breathtaking feats with a hint of modern music and unexpected humor to create a once in a lifetime experience.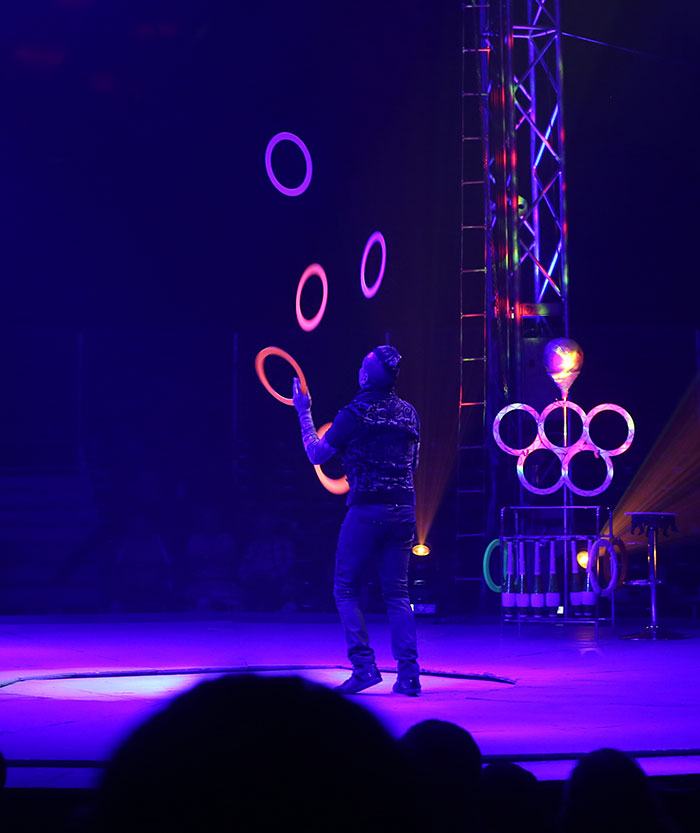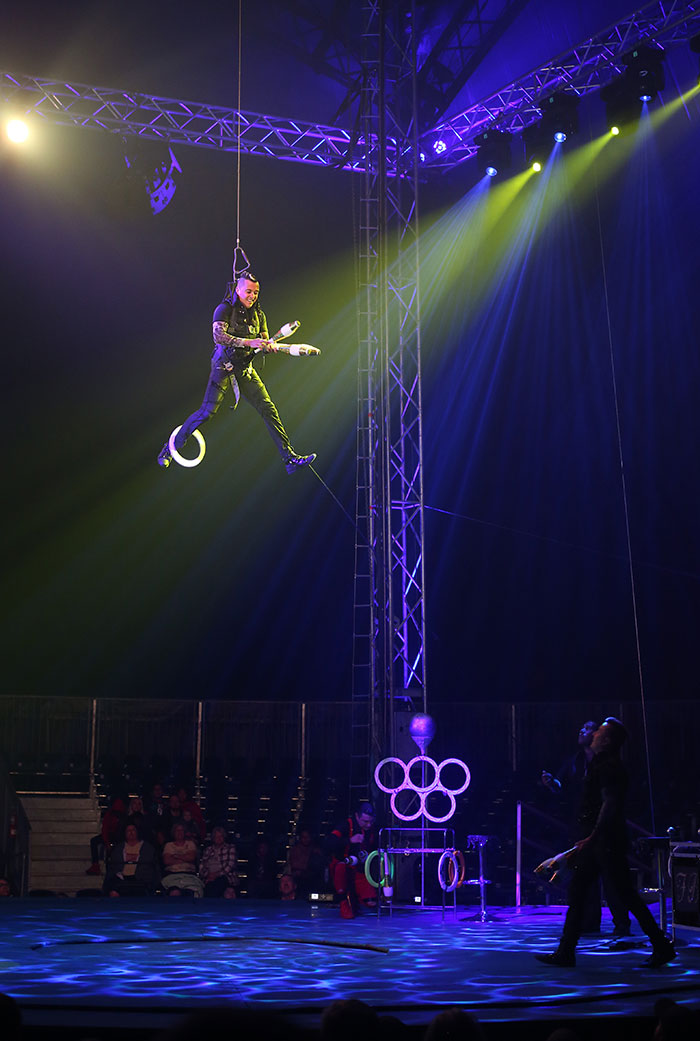 The addition of an ultra-modern water curtain really takes the show way over the top. We were totally captivated with the water flowing out of the top of the stage because somehow there were words and patterns flowing out out of it and I swear that my words are not doing the beauty of it justice.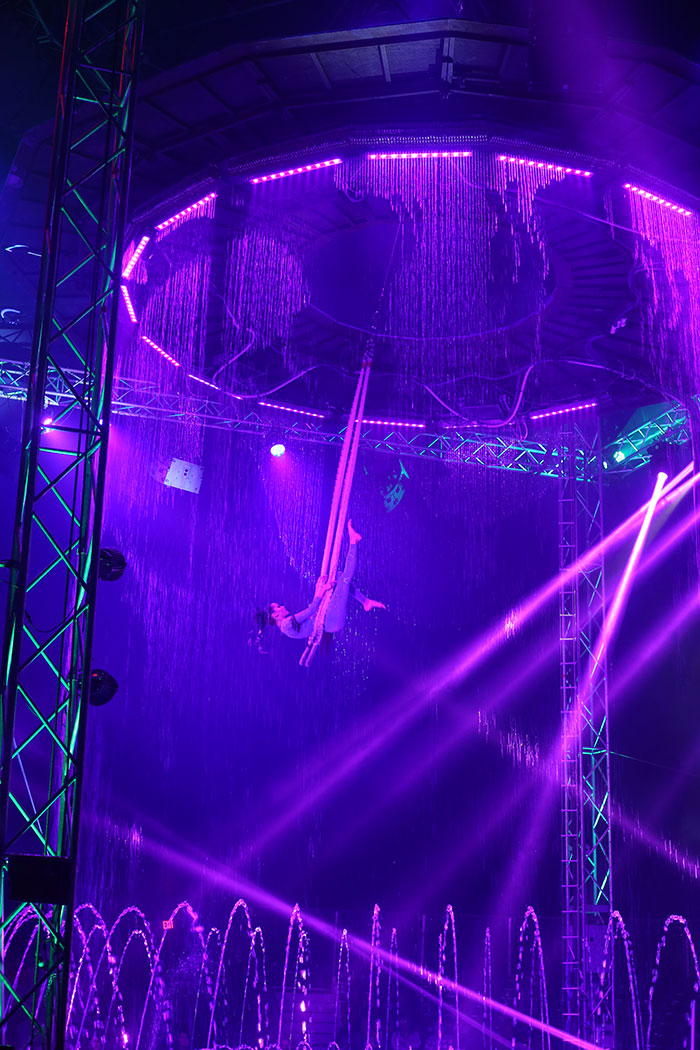 Can you see it? At one point, the water spells out "Cirque Italia". It's just too cool.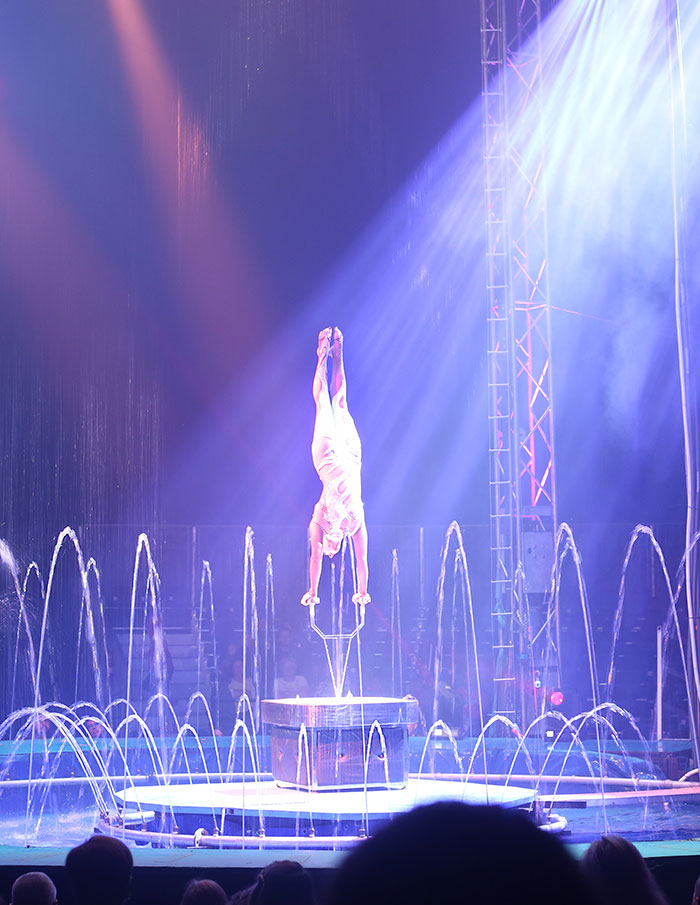 And… roller skates? Just when I thought they were a thing of my past, Cirque Italia brings their A game. I was just amazed at the poise and control in this act. So many mind-blowing moments to name! That's why you need to see this for yourself!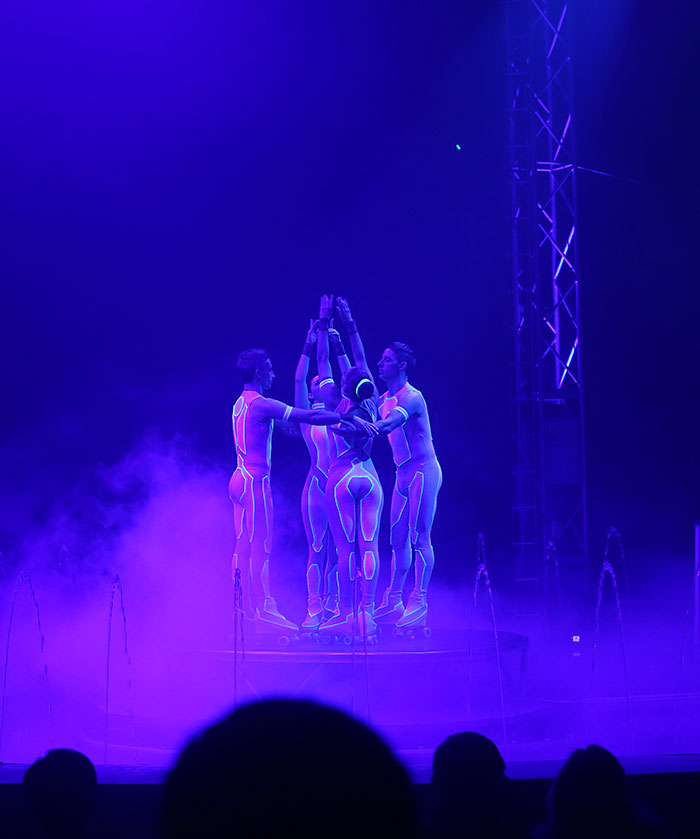 The Cirque Italia – Gold Unit show is not as pricey as some other shows that I've seen over the last year so that makes it an extra bonus. They have a variety of price ranges to choose from for all budgets.

Take a look at #cirqueItalia in action #ad https://t.co/srJcBRqOEu

— Dawn Lopez (@dawnchats) January 26, 2018
GET CIRQUE ITALIA TICKETS
Tickets can be purchased now, starting at $10.00 through $40.00 depending on availability. You can purchase tickets through their website cirqueitalia.com/tickets or by phone: (941) 704-8572. They also respond to text messages. Of course, you can also purchase them at the box office.
For more information visit www.cirqueitalia.com and make sure to along with them on social media:
Twitter: @CirqueItalia
Instagram: @cirqueitaliashow
Facebook: @cirque.italia
Disclosure: I've partnered with Bloggin' Mamas & Cirque Italia to share this upcoming tour stop with my readers, and am being compensated for this partnership. All opinions expressed are my own.
I hope you get to see the show! Are they touring near you?