Want to bring creative ideas to life in a blog post? These straight-forward productivity tips will share the workflow can from brainstorming ideas, gathering supplies to executing your photoshoot and blog post.
Have you ever wondered what goes into making a creative blog post? Where do the ideas come from? How do they get executed? Is this a one lady show or is there a whole team making it all happen? I'm excited to share these insider tips in today's blog post for those that might be curious. Keep reading as I share my entire workflow when it comes to creating content on Cutefetti. This special post is part of a productivity collab with some brilliant women in this space, be sure to scroll down for a fabulous giveaway and to read their powerful productivity tips, too!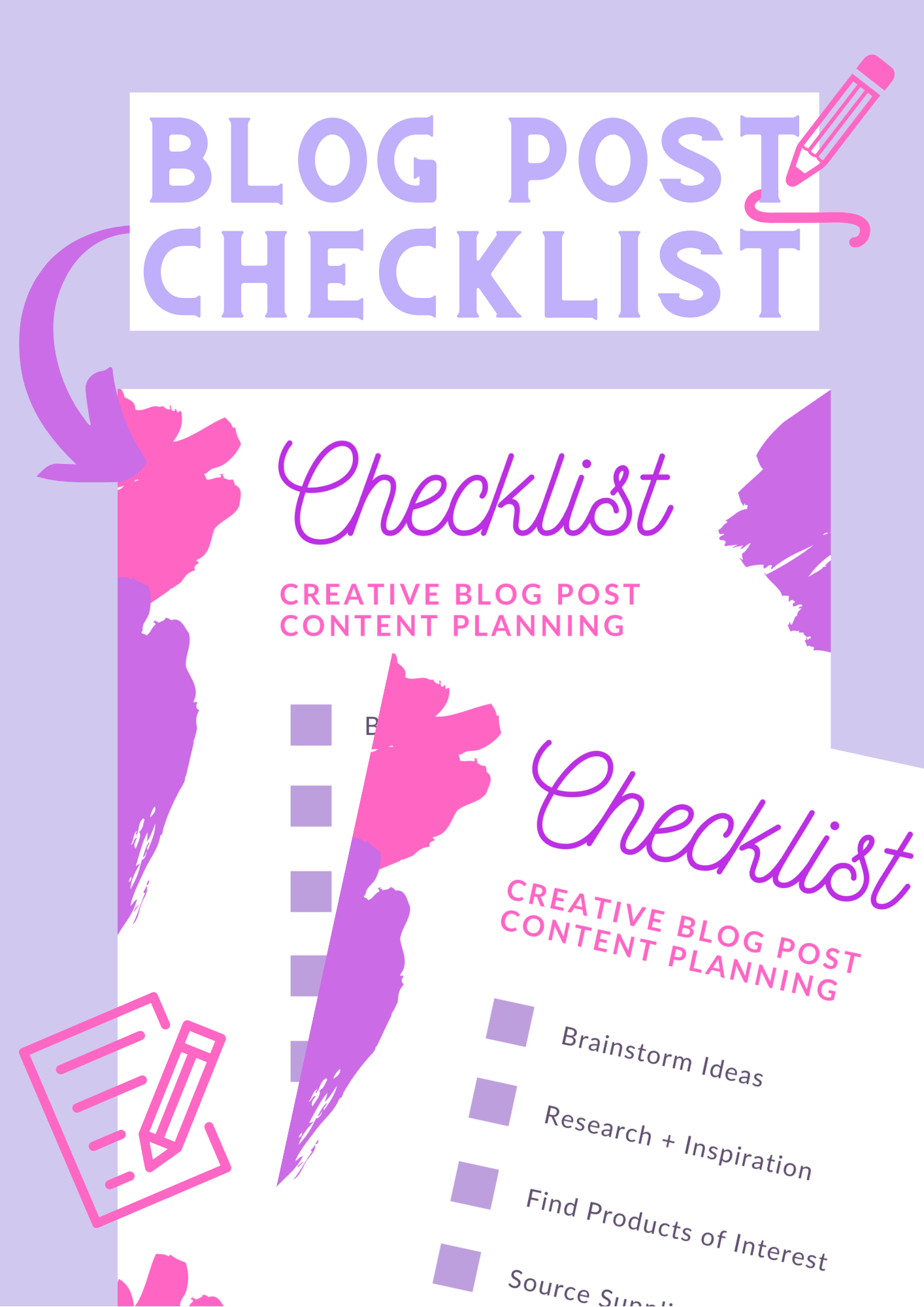 Whether you already blog or are just curious on the process behind the scenes, I'm sharing exactly what goes into one of my pieces of blog content here on the blog. I've never thought to write a post on this topic until a friend suggested it, I hope you don't mind the break in usual content here. I thought it might be fun to provide a different kind of insight.
CONTENT CREATION START TO FINISH PROCESS
Truth is that I haven't consciously thought about my creative process until now. Sometimes deadlines are really tight and I have to go astray, but for the most part I've followed these seven simple steps when it comes to coming up with creative content from the brainstorming process all the way until I hit "publish". I've also put these simple steps into a checklist that you can download below.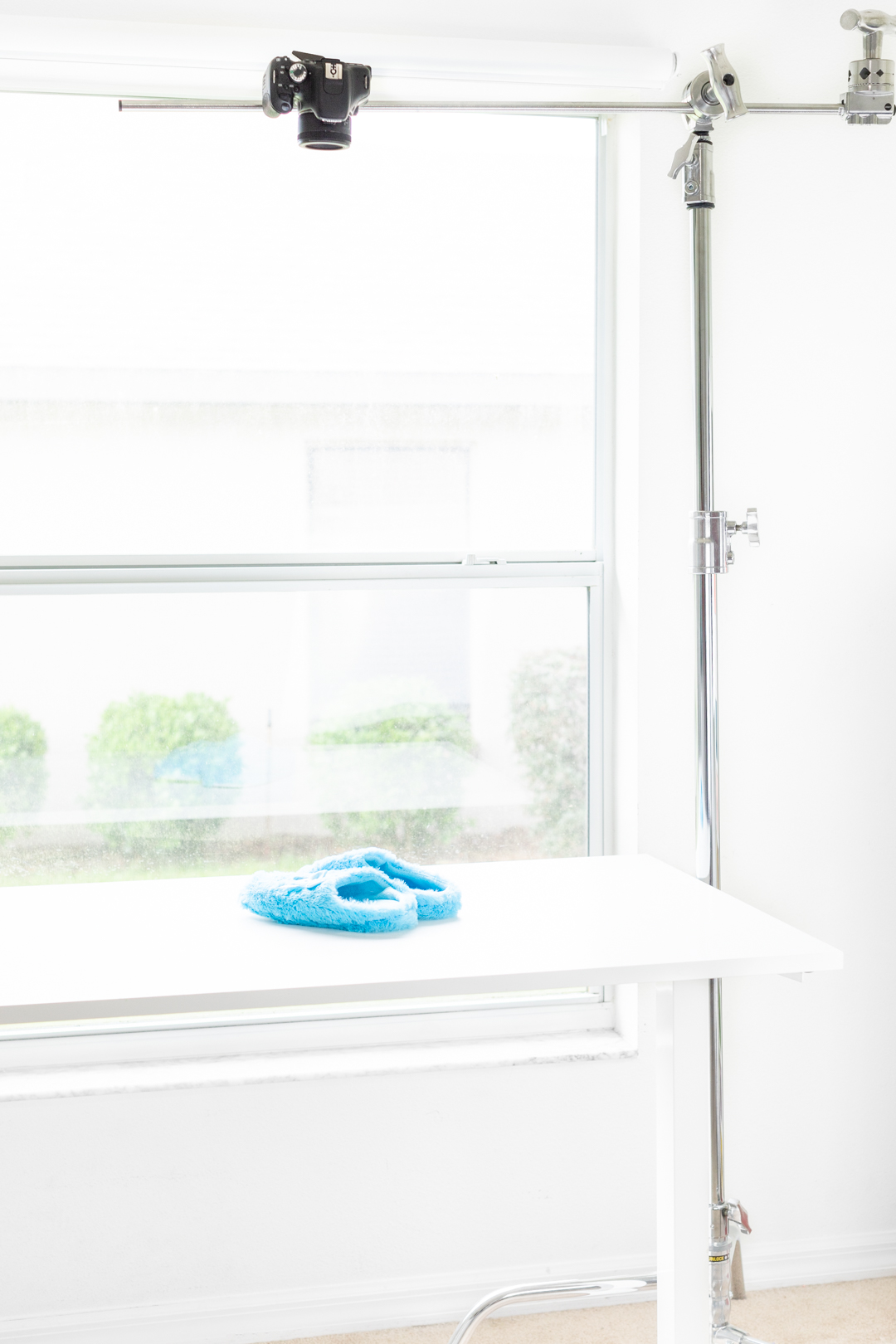 Note that a this is just my own creative process. Many bloggers use SEO (search engine optimization) to guide their content creation. I tend to just go with my gut instincts instead. Just wanted to put that out there just so you know that this is just my own personal workflow and you might prefer to do it another way.
BRAINSTORMING IDEAS
There are two ways that I brainstorm when it comes to blog content.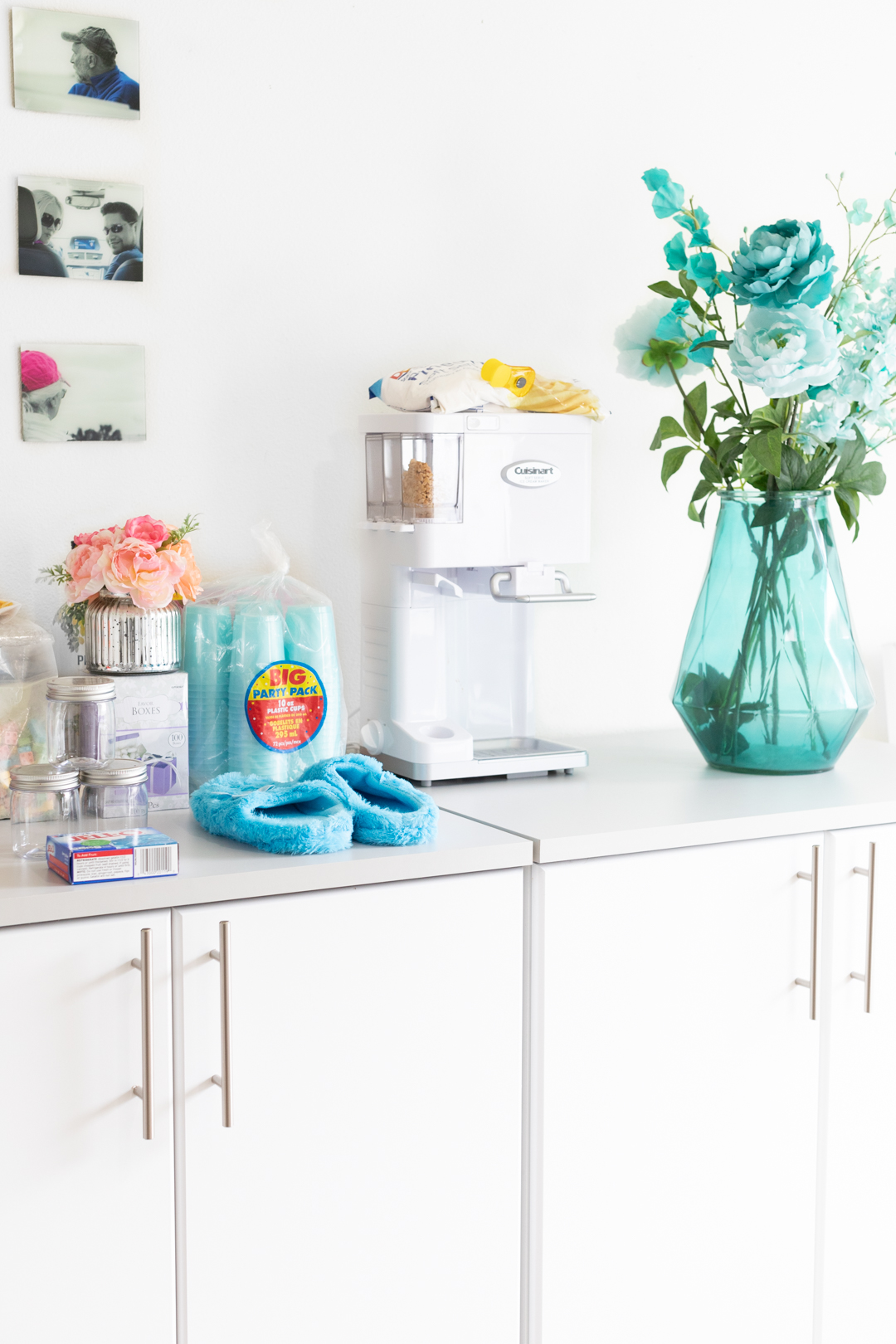 For general ideas, I keep an ongoing list on Apple Notes so that I can access them on my iPhone and on my Mac. Anytime I have a fleeting thought on a blog post or creative idea, I will immediately write it there for future use. I have had this ongoing list for a couple of years and surprisingly I still draw from very old ideas. There are also a lot of ideas that I never get to for one reason or another. I just leave them there for future inspiration. You could do this on any kind of paper, notebook or with something like Google Docs.
When it comes to brainstorming for sponsored content, the process is a little different. I open a new "note" on the Notes program and paste in all of the information that I know about the project. All of the bare minimum important details and messaging as well as the list of products that need to be included. I find that this helps me focus on the task without all the extra noise. If I can't come up with ideas quickly, I leave the note and come back to it again when my mind is clear.
Side note: I also keep an ongoing folder for images that inspire me on my desktop. Could be a sprinkle mix or a color of ribbon that I fell in love with. I revisit the folder to help get my creative juices flowing when needed.
RESEARCH AND INSPIRATION
Now that you have decided on your blog post idea, it's time to work out all the details. Do you need to know more information about what you are trying to attempt? Do you need to see other ideas similar to yours that may have worked?
For example, when I shared these melting bunny hot cocoa melts, I need to know more information about hollow chocolate bunnies. Since it was so early in the season, I needed to find out which ones are available for me to purchase and would it fit into a mug. Also since I have never made hot cocoa "melts", I needed to know what to expect when it comes to melting them under hot liquid. Would it matter if it was water or milk? Watching videos to see what to expect when they melt and the marshmallows popped out helped me get the exact information that I needed.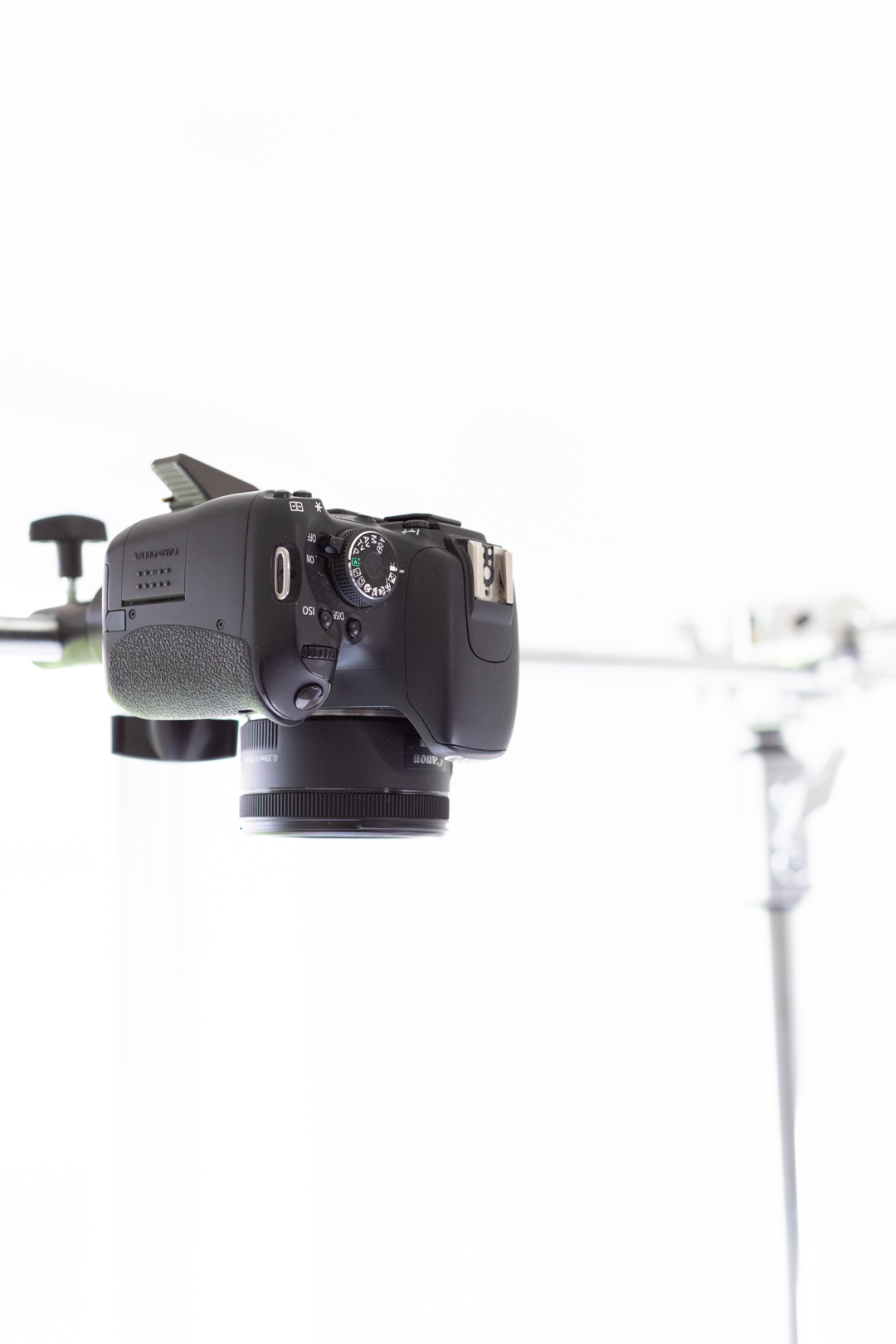 As another example, I might need to sort out which kind of glue to use in a project. Will a glue gun work with a certain material or do two ingredients blend together well? Before shopping for supplies, it's best to do the research and work out all of the potential preliminary issues and tackle the questions you might have.
FINDING PRODUCTS OF INTEREST
Before actually sourcing all of the items that I will need for a project, especially when it comes to sharing larger party ideas or something like Christmas tree ideas, I am going to want to gather a bunch of products in once place. I do this to see what will go well with what and to rule out items that will be out of place. Again, I typically just use a folder on my computer desktop and save the products there as screenshots. Once I sort all of that out and eliminate anything that is not going to match, I move on to the next step.
SOURCING PROJECT ITEMS
Now it's time to shop to get all of the items needed to complete your project. Don't forget any additional items that you would like to use as photography props.
While this feels like shopping is the easy part, I find it takes me quite a while. I typically shop online whether for items to be shipped or delivered locally so that I can have the search engines at my fingertips to find just what I'm looking for. The biggest issue that I have is getting the items in a timely fashion. Tracking shipping times is a huge deal when you are focused on getting blog content together. If you are a deadline with a sponsor, this becomes an even bigger issue. With shipping being so wonky lately, it's been a big source of frustration. However, on the bright side, it forces me to improvise and get really creative at times. While it can be stressful, I have learned that I'm a darn good problem solver at this point.
Side note: Since I always have multiple projects in the works simultaneously, I usually set up a used shipping box for each project. I store the items as I receive them inside that project box until it's time to work on it. That way I don't forget items that I intended for a particular project or misplace them. Things often get hectic so this is a saver.
TESTING AND TEST RUN
I'll admit that this part gets skipped by me a lot, but it's an important step. When you plan some time in to ensure your project will run smoothly, you will be better off. That way all of the issues are worked out before you ready to officially photograph or record your project.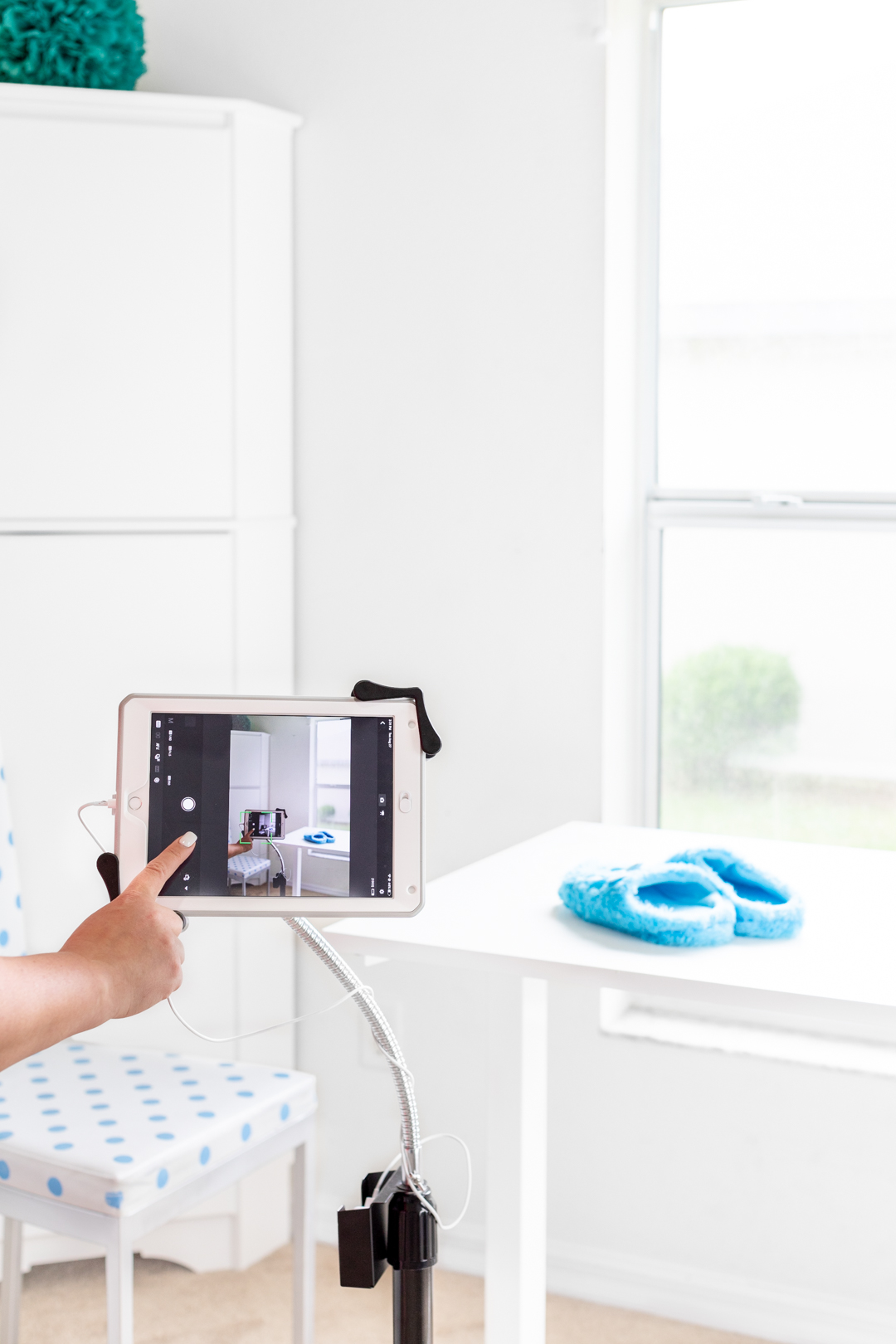 PHOTOGRAPHY SHOOT + WRITING
Once you have everything you need to make the magic happen, it's time to get down to it. Before getting started, I like to think about what kind of content I would like to capture. Am I going to show step by step using overhead photos. Should I add a short video? Once I have decided on specifics, it's go time.
I generally like to stick to one project in a given day. I personally like to plan it on a day when I have nothing else going on so that I can fully concentrate to make sure I have time to do what I need to do and re-do them if something didn't turn out as expected.
If you are curious what equipment I use to take my photographs, you can find everything listed in my Amazon Storefront.
Shop my Photography Store.
Once I take the photos and edit, it's time for write out the content. I find that the photos help me talk through the tutorial best. However, some people do it the opposite and do the writing first.
PUBLISH
Now that everything is ready to go, it's time to hit "publish". This is the rewarding part. Now you get to share your ideas with the world in hopes that they feel that energy.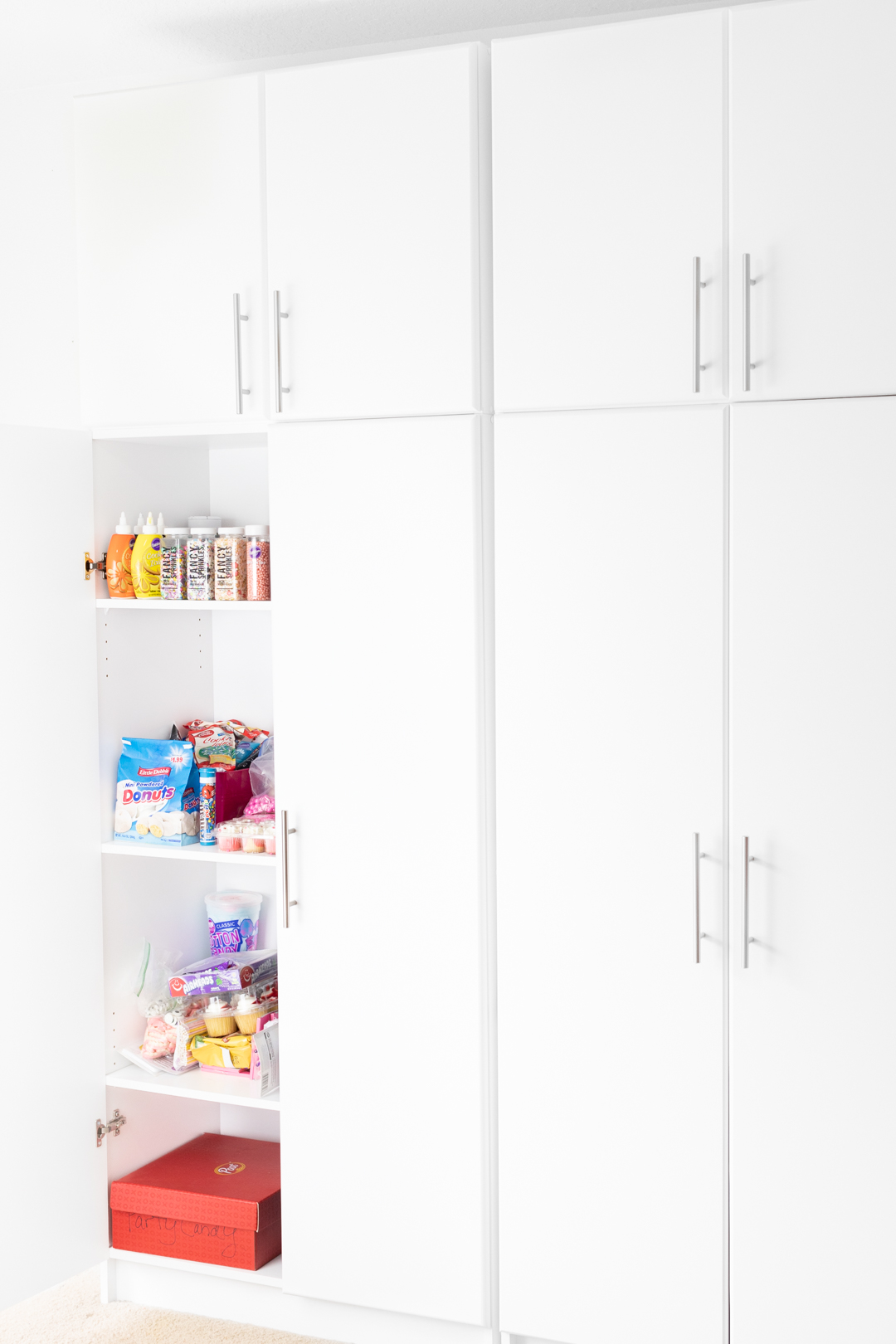 Phew! Hope that you enjoyed this little productivity post. Keep scrolling to get your free checklist download.
MORE PRODUCTIVITY TIPS
Now, I'd like to invite you to visit my incredible friends to see their awesome insider tips on being productive, too!
Try these Virtual Learning Tips To Help Your Kids Have A More Productive Day from Lady And The Blog.
See Productivity Tips for Bloggers to Stay on Track from Mom Generations.
Get all the best Cooking Tips for Productivity from The Little Kitchen.
Learn How to Have a Productive Week with Everyday Eyecandy.
Get all the Unique Productivity Tips you've been needing from 4 Hats & Frugal.
Score Small Tips for Being Productive from Momma Lew.
Stay on track with Tips for Keto Meal Prep from Moscato Mom.
Read these Productive Parenting Tips from Twiniversity.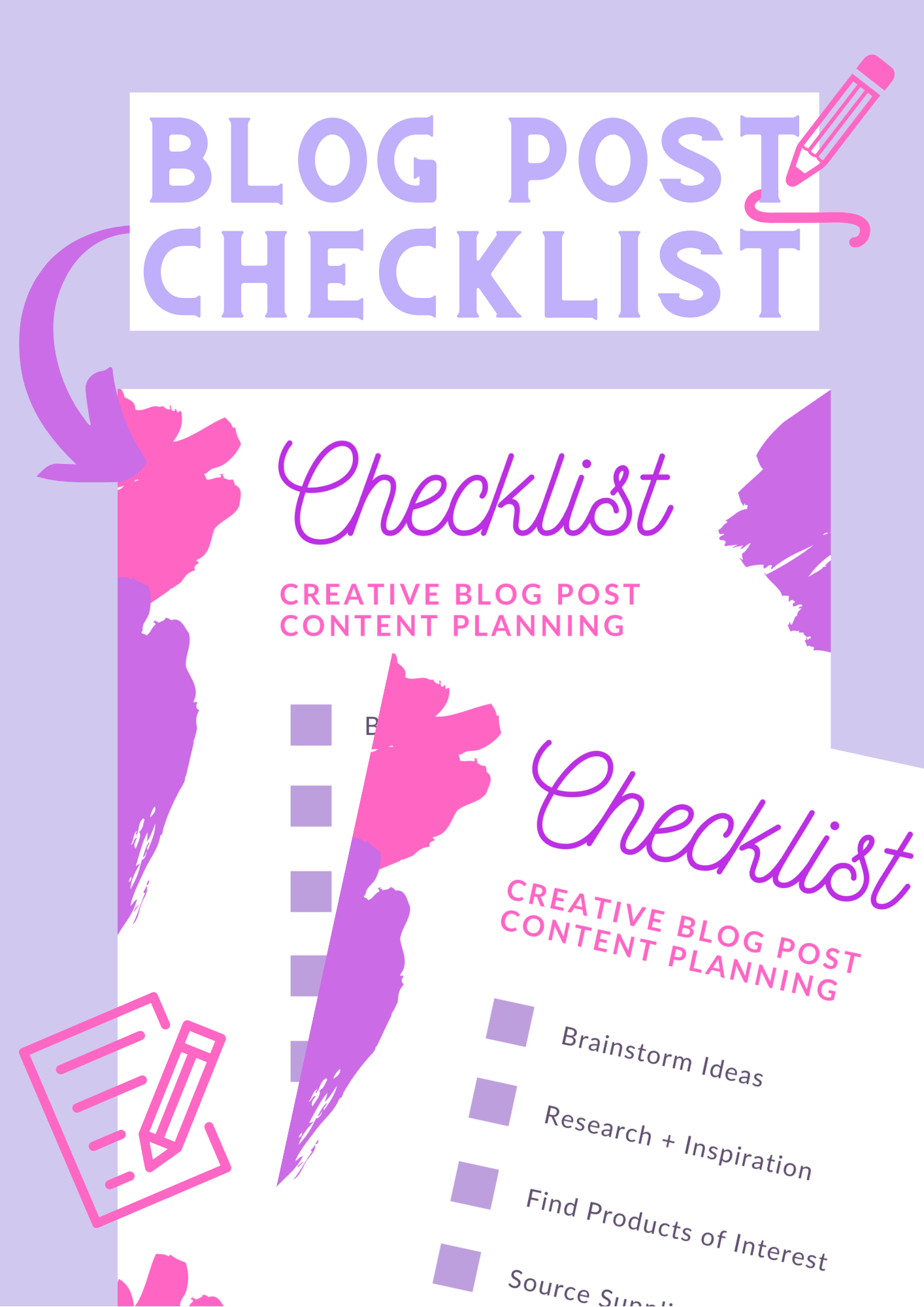 Be sure to score your free checklist download as promised:
DOWNLOAD THE CREATIVE BLOG POST CHECKLIST (PDF)
ENTER THE $100 PRODUCTIVITY GIVEAWAY!
To enter the giveaway, you must subscribe to our newsletters. It is a super easy form to fill out to be eligible.
Simply use the form below to enter! Must be a US resident and 18 years or older. Giveaway ENDS March 12th 2021.
CLICK TO OPEN THE GIVEAWAY FORM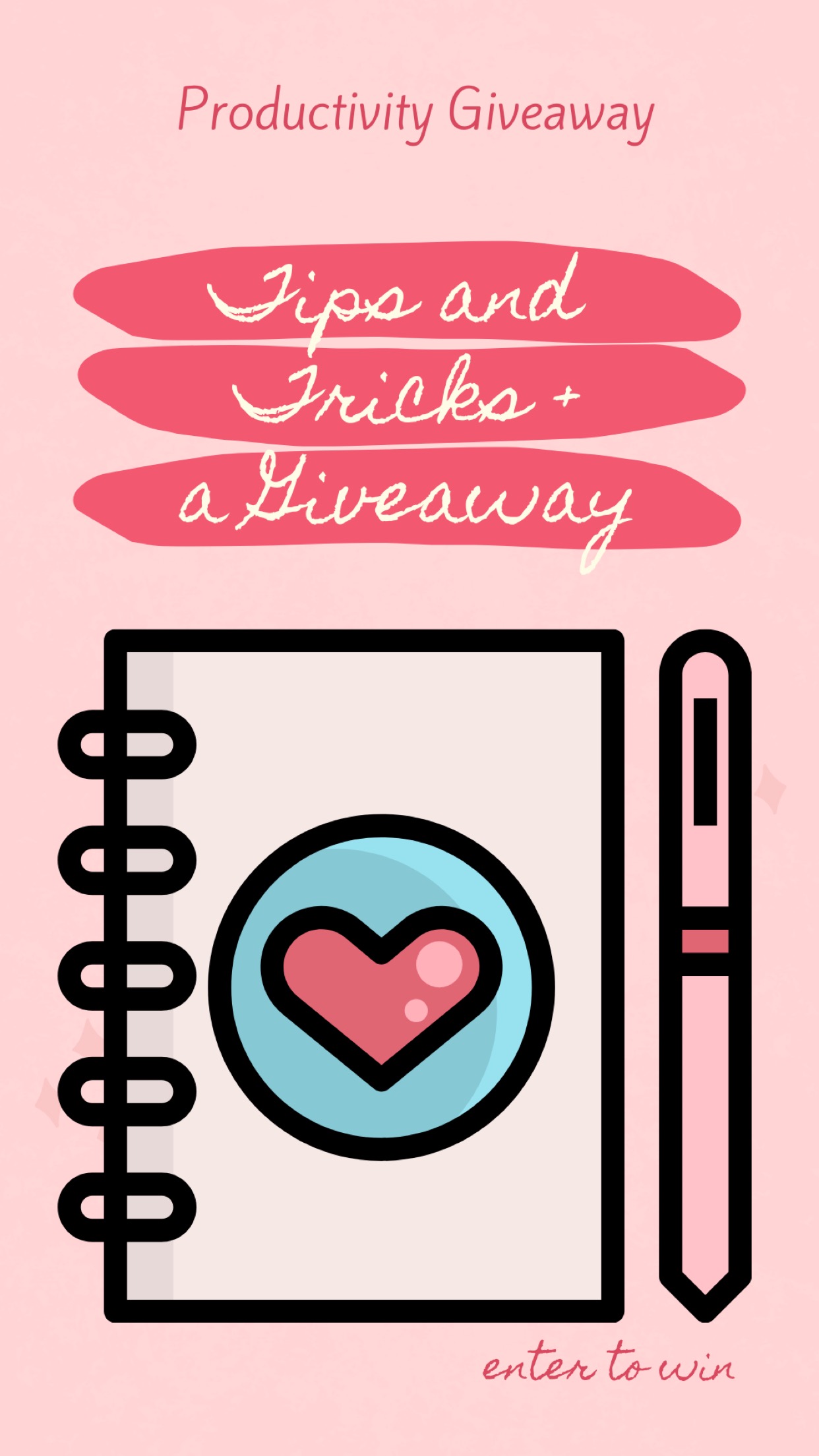 Good luck!