As I entered Pandora - The World of Avatar located at Disney's Animal Kingdom for the second time, there was a specific song stuck in my head. You might know it, the lyrics go little something like this... "A whole new world, (Don't you dare close your eyes.) A hundred thousand things to see." That's exactly what I feel when I walk into this stunning new world. If I was trying to escape my own reality, Pandora would totally be my #1 destination. I'm going to share why visiting is like going on a one day vacation. From the immersive environment to the unusually tasty food, it's not quite like any other place you've ever seen... in real life to date. That, I promise you. I was provided an invitation to visit Pandora for family media day, all opinions are mine.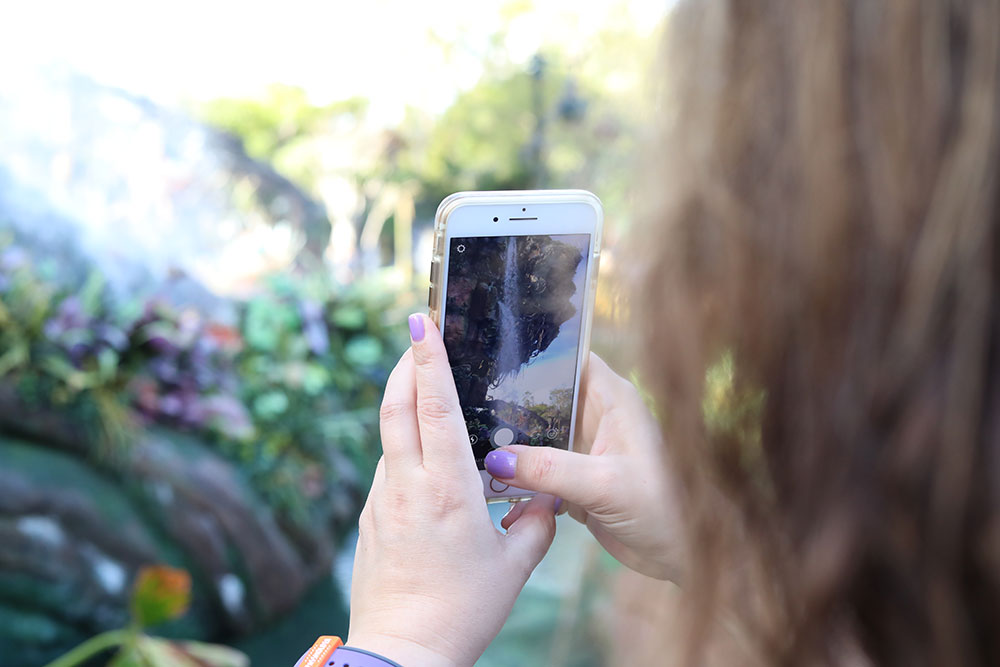 Now don't be confused, I'm not suggesting that you ONLY visit Pandora for one day. No way! It's too brilliant not to visit as often as possible, you might just need two days to explore all it has to offer. But, make sure to make the time for it. If you've never been to Disney's Animal Kingdom, you're going to want to plan to enjoy the rest of the park for at least one additional day. Now, let me give you a sneak peak of Pandora so you can get excited to make your own one day getaway ASAP.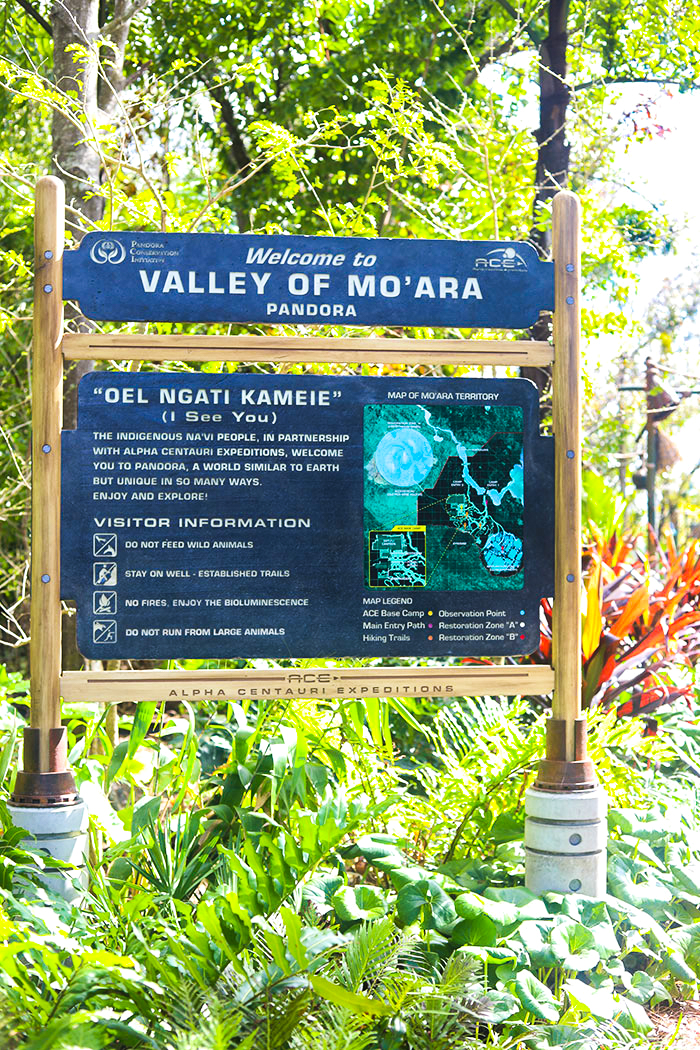 Prepare for a truly amazing visual and sensory experience when you visit. Once you step into Pandora, you're 100% no longer in your own world as you know it. Luckily you can still use your smartphone and camera for proof that you even visited. 😛
Plan a Visit to Pandora
Prepare for a visit to a faraway land that is almost too glorious to imagine, let me show you some of my favorite parts.
Fast fact: Pandora - World of Avatar is located inside of Disney's Animal Kingdom located in Orlando, Florida.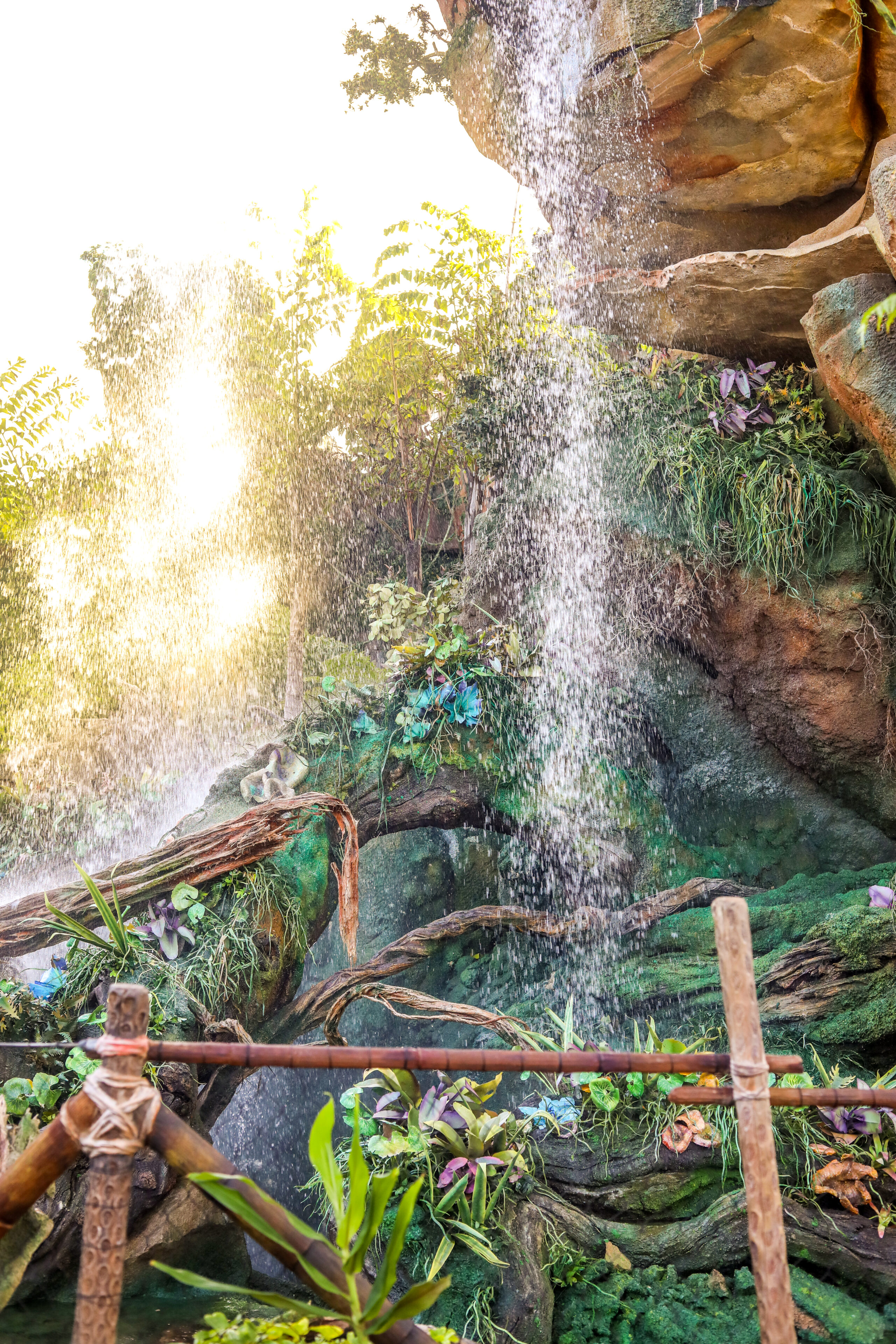 Pandora boasts flowing waterfalls, floating mountains, a bioluminescent forest and so much more. I recommend that you take your time looking at every single corner where you'll explore some of the most amazing things. And while you're not quite on earth anymore, you'll definitely feel that one with nature vibe.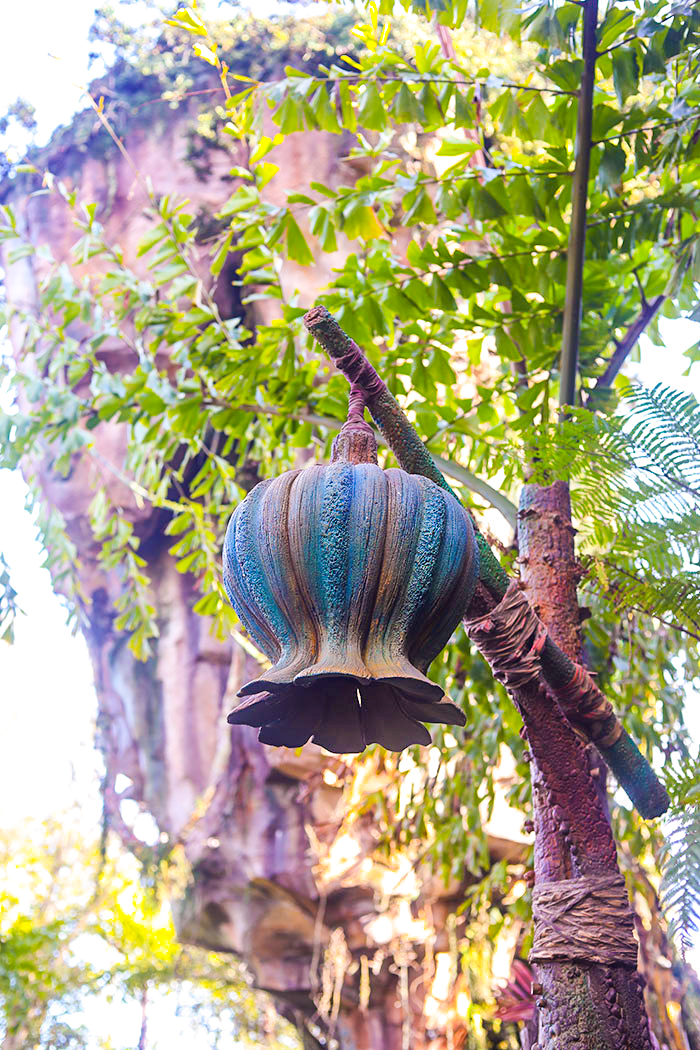 As if just looking around wasn't fun and breathtaking enough, you can also enjoy some amazing rides. Don't forget to plan a FastPass+ ahead of time to save time. The Na'vi River Journey was really beautiful, there are so many details to take in.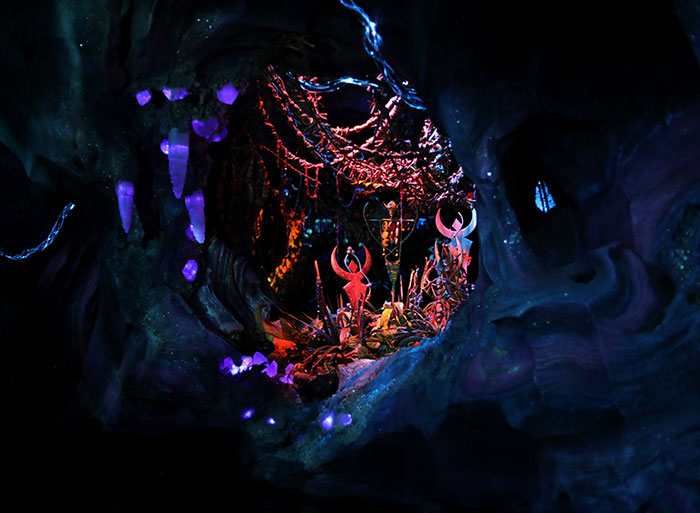 One of the most talked about rides in Pandora is Avatar Flight of Passage which I still need to get on. I've heard that it's one of the very best rides ever and I'm kind of embarrassed that I haven't been on. Totally on my to-do list.
Food of Pandora
For an out of this world meal, you've definitely come to the right place. Every menu item is themed for a truly unique dining experience from the food to the presentation. Make sure to plan to eat a meal at Satu'li Canteen. You'll find fresh entrees like Vegetable Steamed Curry Pods - Bao Buns (pictured below) or the Cheeseburger Steamed Pods - Bao Buns that my husband happily devoured. I have to confess that we happily ate at the Canteen twice on our recent visit.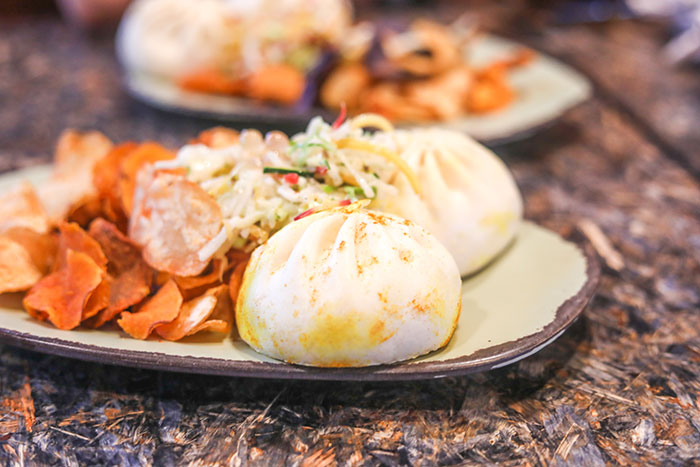 Unique dessert? The Chocolate Cake found at the Satu'li Canteen is legitimately out of this world. Order it and savor every delicate nibble.
While you're enjoy your day in Pandora, you'll need to keep refreshed. I highly recommend stopping by the Pongu Pongu drink stand. It was instant love with the popping flavor of the Night Blossom. You can choose to add a glowing Unadelta Seed which would be extra fun for when the sun goes down.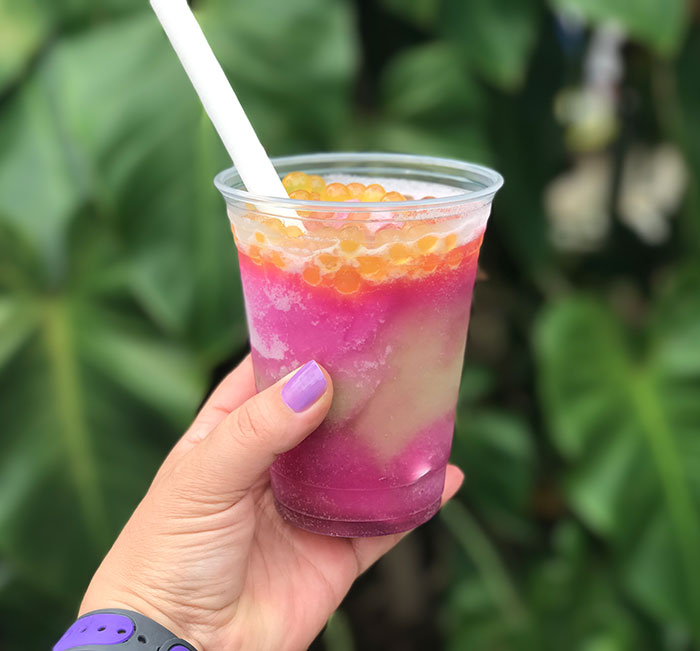 Hot Tip: Download the Disney My Experience App and skip the line to order. You can order your food on the app, you'll get a notification when your food is read and then you can let them know when you're there to pick up your food via the app. The app will walk you through the entire process. It's AMAZING. You will seriously thank me for this.
Pandora at Night
Just when you thought your little one day vacation to another world was over, it gets dark.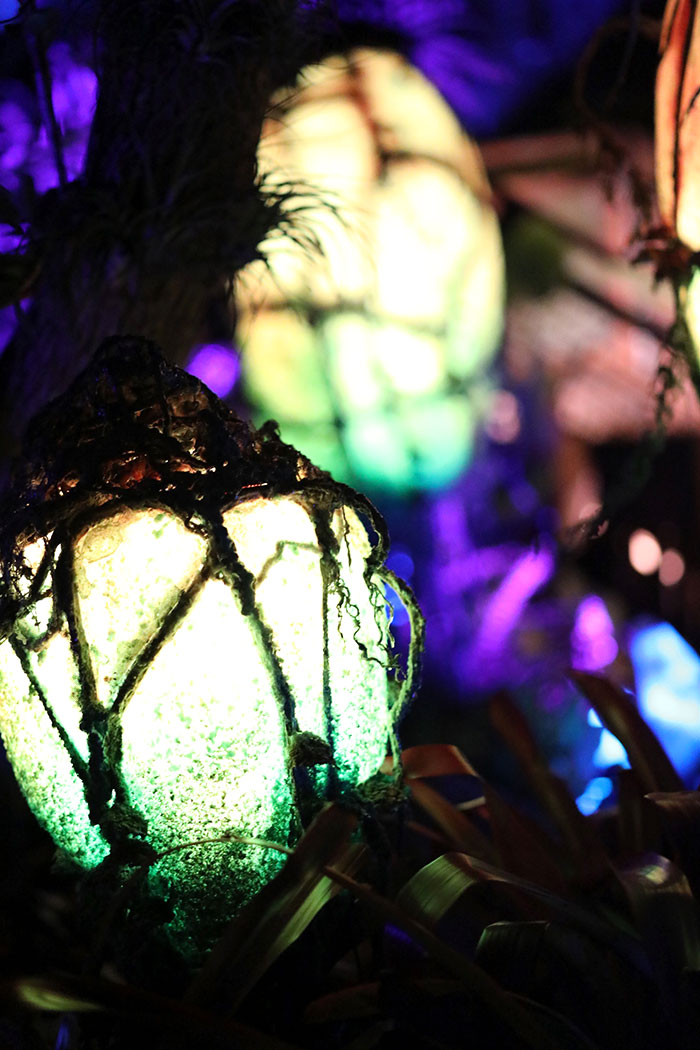 You really don't want to miss all of the amazement that happens after dark, so make sure to plan to be there to take it all in.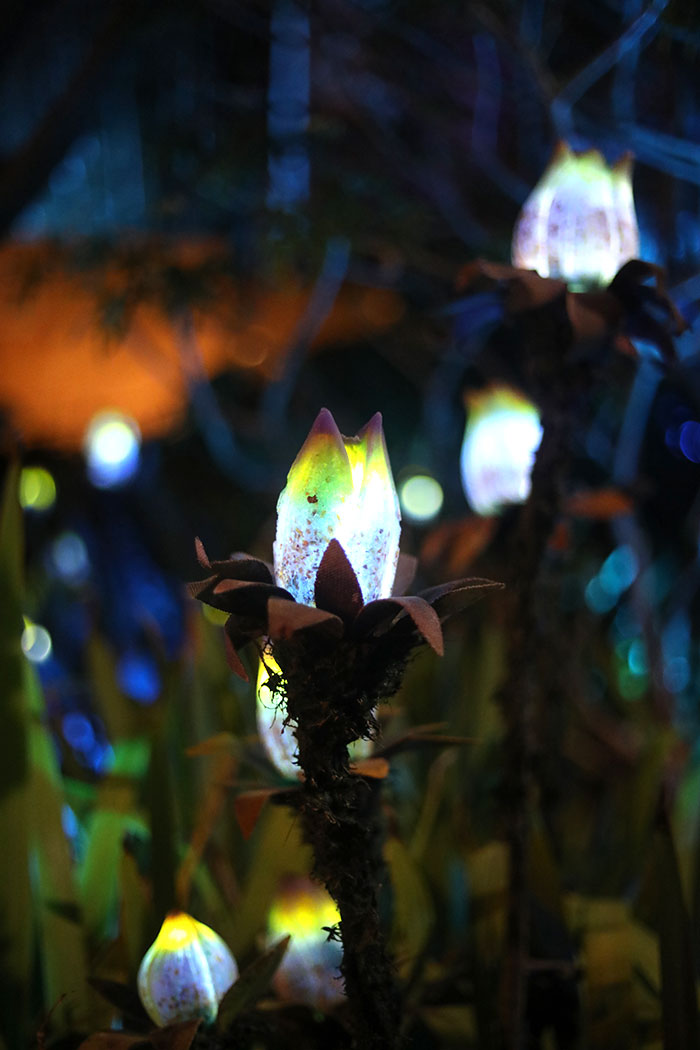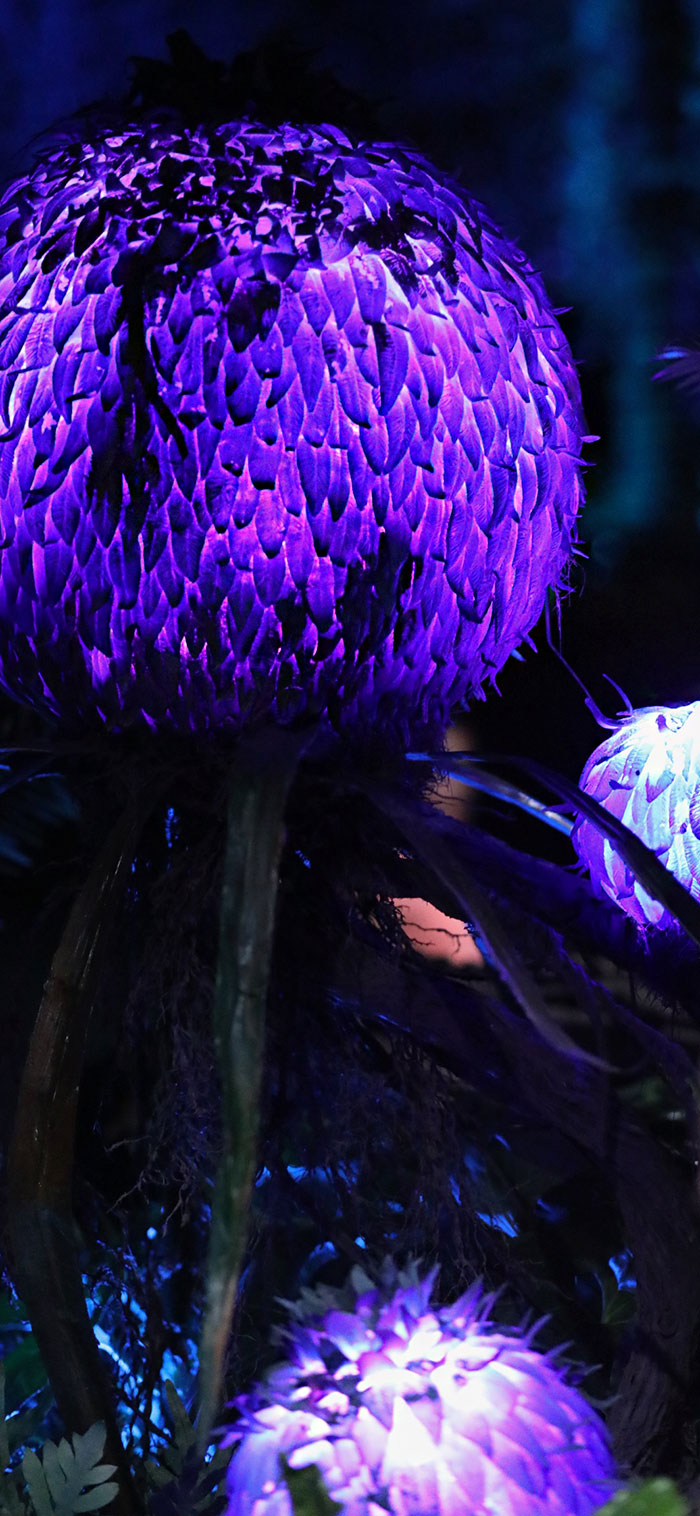 Make sure to bring your camera, you won't want to miss a single thing.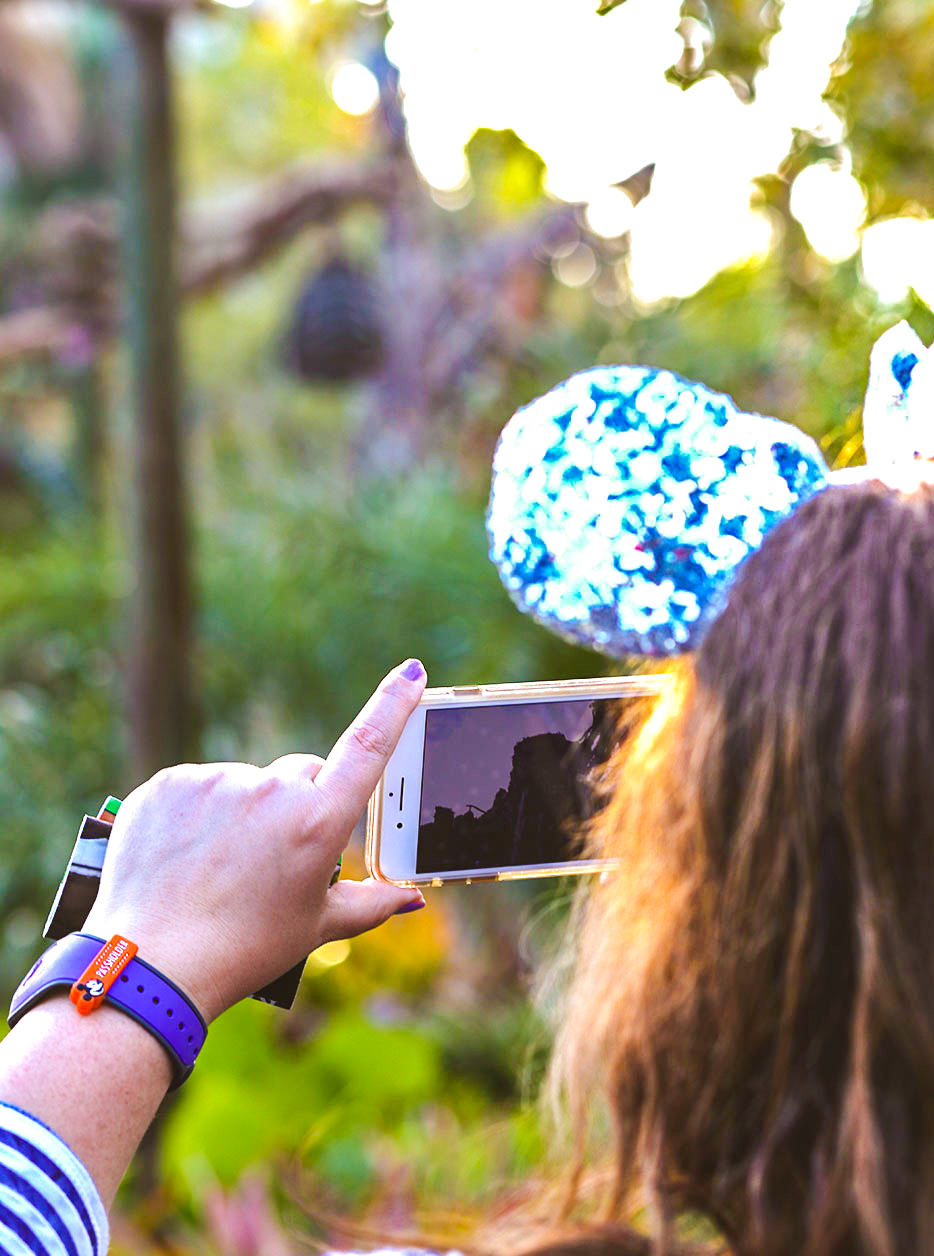 Now that you've seen a sneak peek of Pandora, when are you going to plan your visit?