The countdown is on and time is running out! I say, there is still time to give handmade gifts! I have come up with a few fun ideas for those of you who are crunched for time but still want to share some love for the holidays. How does Candy Cane Sugar sound? It can be used pretty much just like sugar but it's laced with our favorite traditional holiday candy. Think of adding some to your cup of coffee. Yum!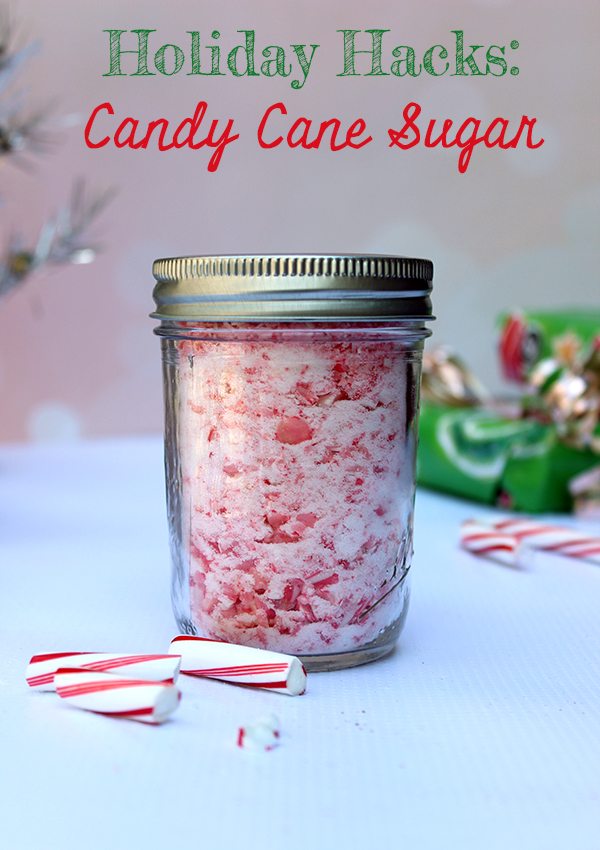 How To Make Candy Cane Sugar
This "recipe" is so simple it's mind blowing.
All you need to do is:
Mix equal parts finely crushed candy cane and granulated sugar.
Store in a pretty mason jar and you are good to go!
Add a nice bow to your lid and you have yourself one pretty "sweet" handmade gift! Doesn't get much easier than that!
Make sure to come back daily for more ultra simply ideas for gifting and recipes to make this holiday amazing!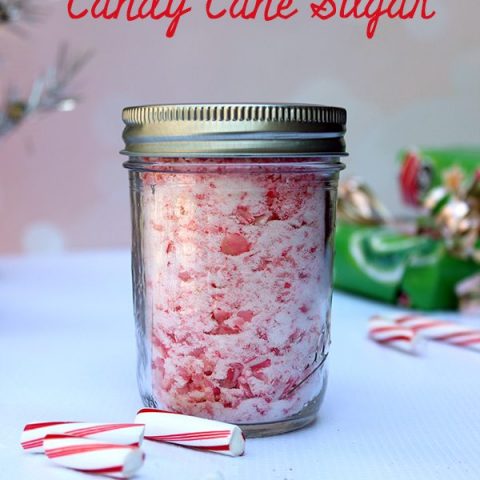 Candy Cane Coffee Creamer
Easy Candy Cane Creamer Recipe using dry ingredients. Great holiday gift. Hostess gift.
Ingredients
Powdered Non-Dairy Coffee Creamer
Granulated Sugar
Crushed Candy Canes
Instructions
Choose your container. A seal-able mason jar of any size is a good option.
The size of your jar will determine how much of each ingredient you will need.
It's one part both sugar and candy cane to one part non-dairy creamer.
Want more holiday hacks & shortcuts?
What are your holiday shortcuts?
How do you save time?