Are you a techy? I find myself more and more dependent on awesome technology as the days go by.  After all, blogging is something that goes hand and hand with it! Since I'm practically on the computer every day, I thought it would be cool to treat my desk to a little DIY Confetti Glitter Laptop project. Aside from working, I also use my computer to handle expenses, store family photos, stay in touch with my long distance family, find yummy recipes and phew…pretty much everything else that I cram into a day. I'm a Best Buy Blogger Ambassador I have received the HP Envy Touchsmart Laptop at no cost for review purposes. All opinions are my own. This post contains affiliate links.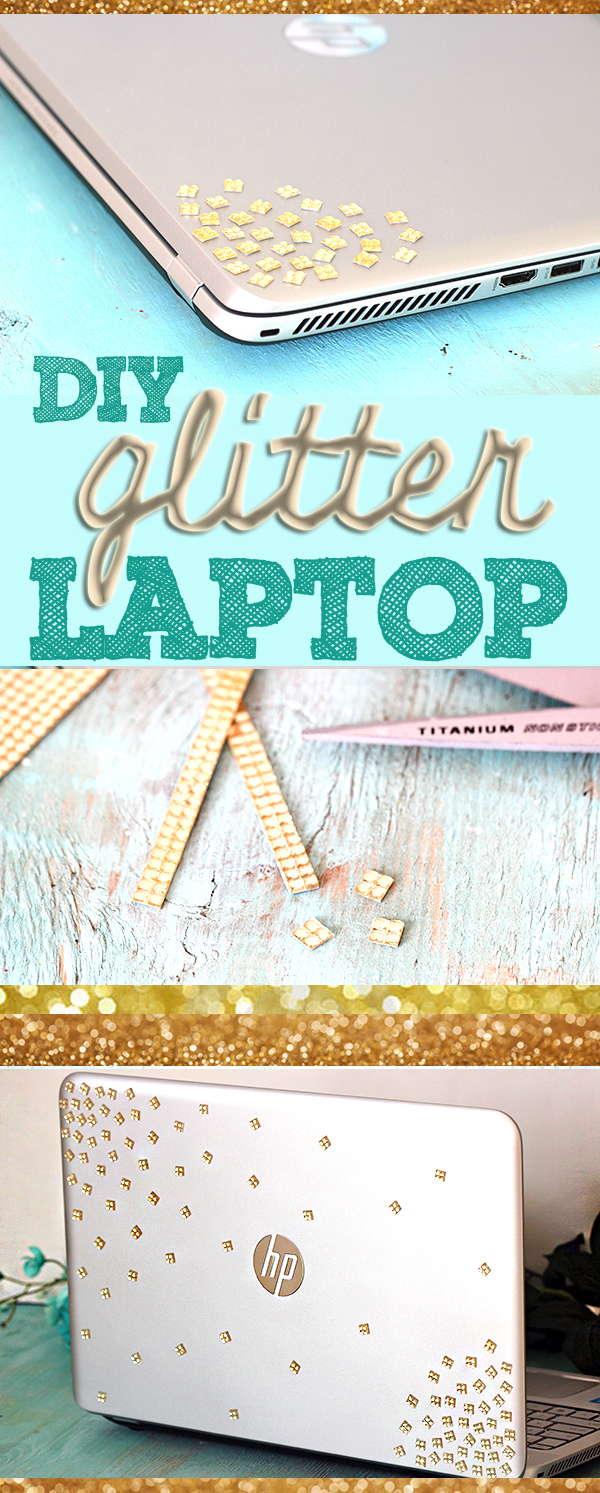 I don't have the best luck with laptops. I'm not the type to fuss around and follow rules. (LOL).  Sounds funny, but it's mostly true.  My last laptop totally burned out, still not sure what happened there. While I was shopping for a new emergency backup, I was really taken with touchscreens.  At the time the quality I needed just didn't mesh well with the price tags on the available touchscreen laptops. Sadly, I had to purchase one without.  Sniff, sniff.  But, patience shall always prevail! I'm finally "in" with team touchscreen.  Insert happy dance! Meet my new HP Envy Touchsmart Laptop which packs a big bang for the buck.
Call me easy if you want to, when I unboxed the new laptop, it felt like love at first sight.  It looks nice and feels nice too. Imagine falling in love with a laptop before even turning it on? Pretty impressive? This was my second time setting up a computer with the new Windows. One of the first things that I learned is that you can opt to grab your apps and some settings from another Windows computer just by logging in with your account. Yay for shortcuts!
But hold on folks. That's nothing compared to the other totally hip things this laptop has going on. Um.  You can actually control your laptop apps with voice commands. You know, like you can do on smart phones!  Totally AWESOME.
Another dramatic feature? This laptop has built in "dual speakers with subwoofer by Beats Audio.  Not sure about you, but this is one heck of a big deal for me I like to listen to music loudly while I work. For gamers? This is also a sweet ordeal. Speaking of sweet, let me tell you how I decked out my HP Envy Touchsmart Laptop. I mean, why have such an amazing piece of tech without going all the way? It's bling time!
DIY Confetti Glitter Laptop
To bling out my laptop, I used Gold Rhinestone Self Adhesive Sticker Sheet. I chose these because they are not overly sticky. While they stick well, they are easily removable at any time and should not leave any residue that wouldn't wipe away. I had a 6″ x 10″ sheet, but I probably only used 1/6th of the sheet. It doesn't take much at all.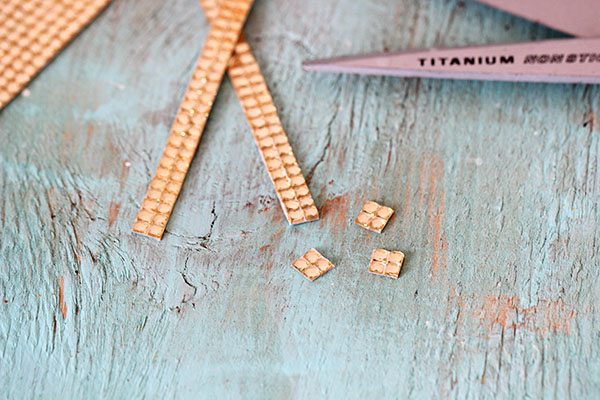 I trimmed a portion of the sticker sheet into cubes of four rhinestones. You can do it two ways. I found it easiest to rip the sticker backing off and then use scissors to trim and then just stick onto the laptop. For sticky/sticker/tape projects I always use non-stick scissors which you can find at any craft store.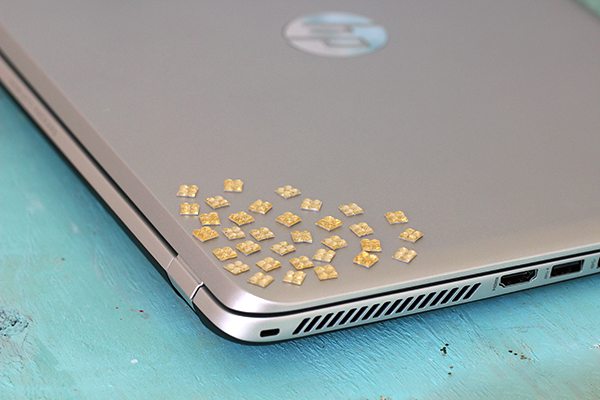 I wanted to do the opposite corners with more closely placed glitter stickers and then started to space them out more and more as I filled the entire top of the laptop. I LOVED the way it came out. There is virtually no wrong way to do it, you can space it out with more of the "confetti" or less if you want to.  Even my hubby was impressed at this. And, to be completely honest it took under 30 minutes to do start to finish. How cool is that?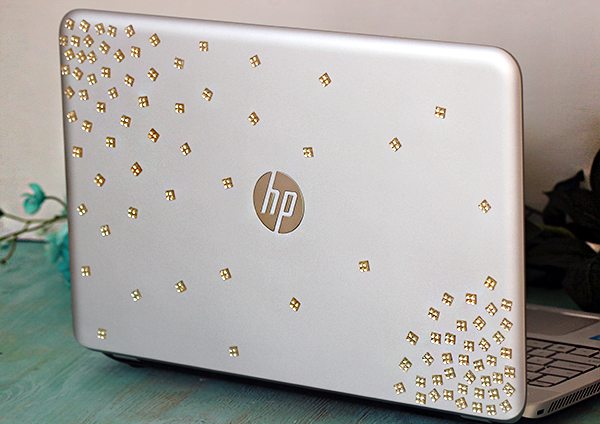 It begs to be said.  With this laptop, you'll surely be the "Envy" of all of your friends. Matter of fact, I am not sure who wants to swipe this from me more, my son or my mother. Let the games begin! My son wants to get his hands on it because it's awesome for gaming (and that Beats Audio too) and my mom just needs an updated computer to handle all of her internet surfing and something to entertain her while she's traveling.  While I think this totally fits the bill for both of them, I think the glitter bling has me locked in.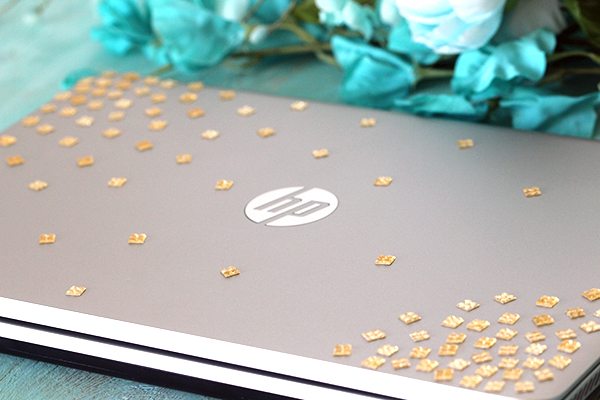 You could say I am a big multi-tasker which is why the Touchsmart screen is a huge asset for me. It also has award winning graphics which makes it perfect for gaming and performance. Pretty much anything you could want to do on a laptop.
Want to treat yourself?
Make sure to shop Best Buy HP Envy Touchsmart Laptop. You'll get free shipping on orders $35 and up or free store pickup in as little as 45 minutes!
What are your favorite features on this HP Envy Touchsmart Laptop