If your kiddos aren't out of school, they sure will be soon. With more free time on our hands and typically awesome weather, we're more active. Right now is the perfect time to get prepared for summer by putting together or making a first aid kit and getting stocked upon supplies.
We're looking forward to being more active summer, that's why I love the idea of putting together a first aid kit to have on hand now.  Let's build our kit together! Today, I'm going to share a DIY tutorial to literally make a cute first aid kit! Plus, there are awesome checklists, helpful apps and information, plus a ton of savings to be had on Johnson & Johnson products that will be perfect for kicking up the summer right!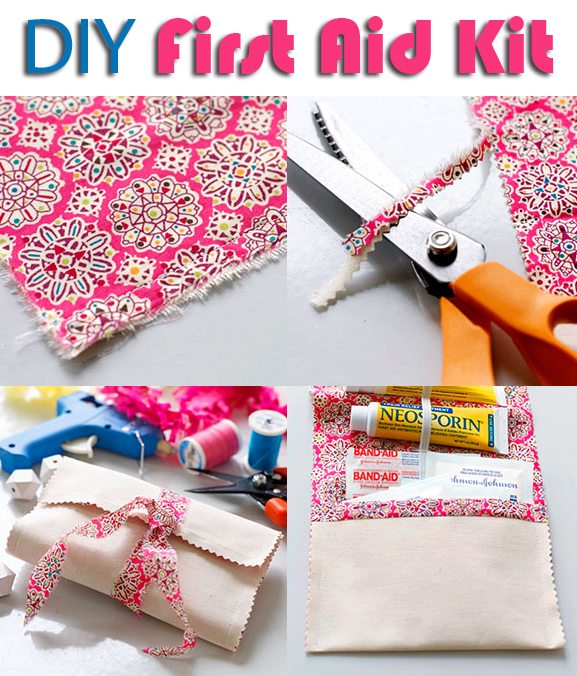 Make Your Own First Aid Kit for Summer
Are you ready to kick off summer right? Here are all the resources you'll need to do it right!
-> Get the full DIY First Aid Kit tutorial pictured above here, created by crafty blogger Sweet Paul. You can also get ideas to fill your kit for summer from Fit Bottom Girls. To find these, go to Tips & Tools on the Healthy Essentials site.
-> Download the best Summer Apps, it's like having a virtual First Aid Kit on your mobile device. Get awesome apps like thee:
JOHNSON & JOHNSON WOUND CARE RESOURCE™ app 
The Johnson & Johnson Official "7 Minute Workout"
Digital Healthscore Card by Johnson & Johnson
Sudafed
Motrin
Listerine
Tylenol
NEUTROGENA
Motrin
Benadryl
Pepcid
Visine
And… so much more!
Will you be making your own summer ready first aid kit? What would be the first thing you'd put in yours?