This is a sponsored post for HemisFares™ brand that is available exclusively at Kroger family of stores. All opinions are honest and 100% my own.
There's nothing like the perfect holiday gift. You know that moment when you can truly say "I nailed it". Sometimes a good do it yourself gift is the perfect thing. I've always wanted to try flavoring my own oils at home, so I thought it would be the perfect time to give it a try. So, today I'm sharing how I made my own DIY Herbed Olive Oil Gifts using HemisFares Extra Virgin Olive Oil.

You might remember that over the last few months I've shared this HemisFares pasta salad recipe and how to unwind with HemisFares teas. It's been fun trying out a variety of their products and sharing my take on them. Today, I'm sharing more of my culinary journey with HemisFares EVOO. Their unfiltered extra virgin olive oil is made extra special with olives that have been grown by the same family for over 100 years and it's cold pressed without hours of these olives being picked.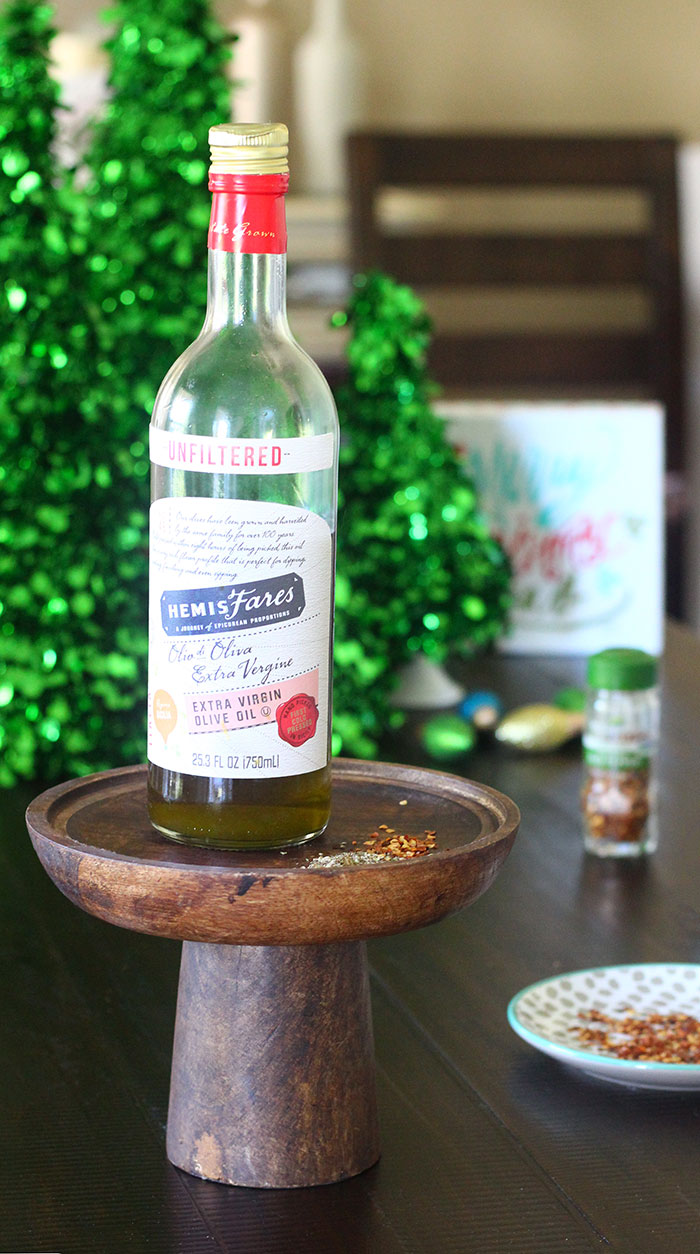 When I was deciding on how to make herb infused olive oil, I learned there were quite a few ways to go about it. I wanted the most simple way, obviously. 😉 You need about 2-3 weeks to get a nice infused flavor, so if you're making these for the holidays, it's time to get moving.
DIY Herbed Olive Oil Gifts
When I thought about how to make my herbed olive oil and doing some research, I decided that using dried herbs would be the most simple and safe method. The ultimate result comes down to the perfect EVOO like HemisFares Extra Virgin Olive Oil, chunky/thick dried herbs and a pretty glass container to gift it in!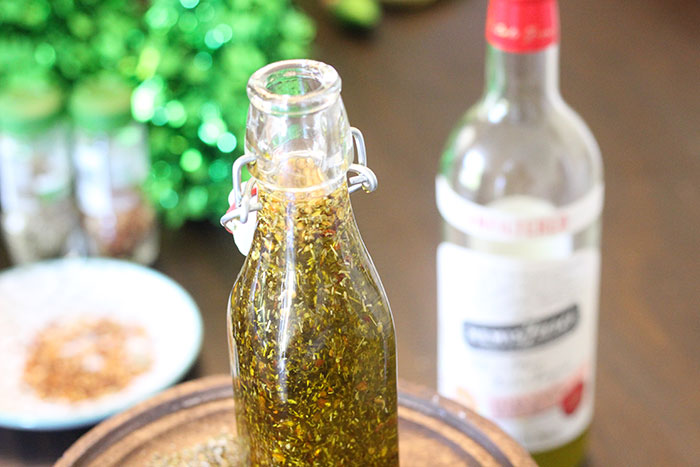 To get started, I wanted to pick the perfect herb flavors. The best flavor that I came up with is spicy oregano! I simply combined dried chunky oregano and crushed red pepper.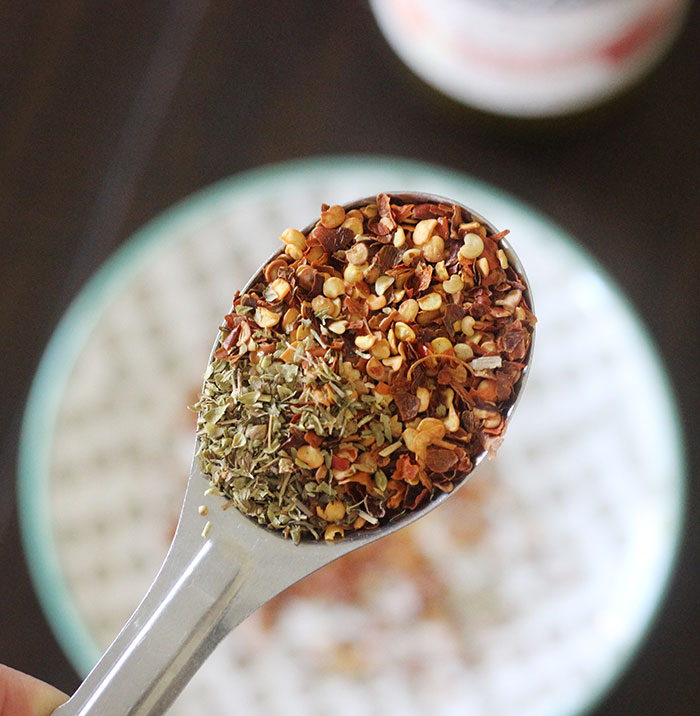 I added a couple of tablespoons to a small glass bottle that is perfect for gifting.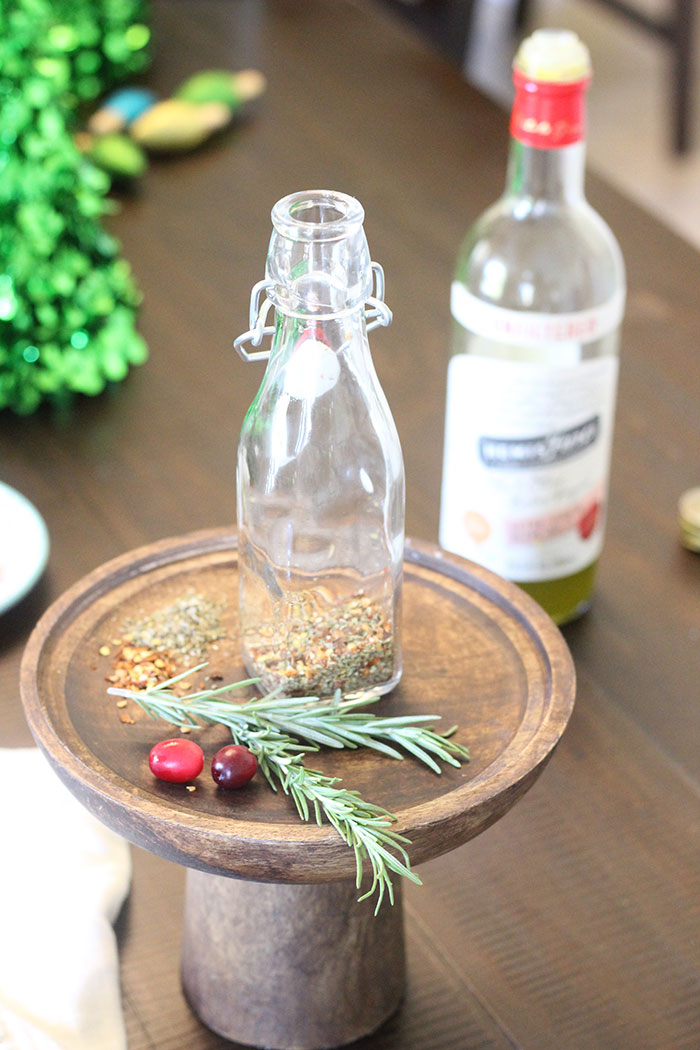 Then I filled the bottle up to the top with HemisFares Extra Virgin Olive Oil and sealed it.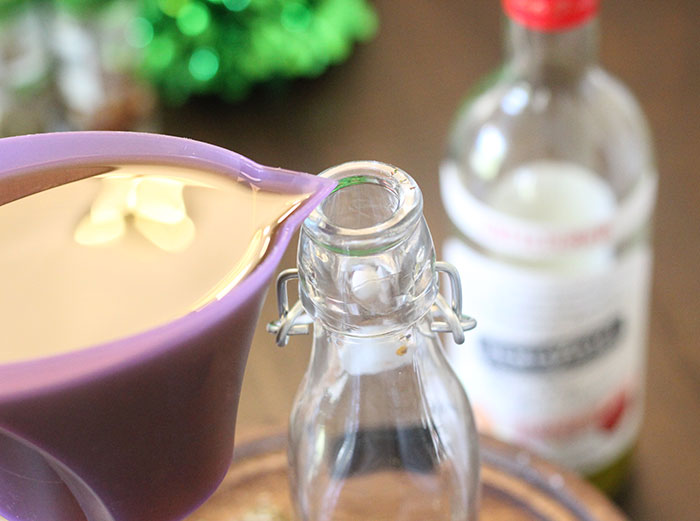 Using this method of adding dried herbs and olive oil is a simple way to create your own infusions that are perfect for gifting. Please note that I don't recommend using fresh herbs in this recipe without doing your own research about the risks first. I stuck to dried herbs to avoid any issues and I'm setting this aside for 2-3 weeks to infuse.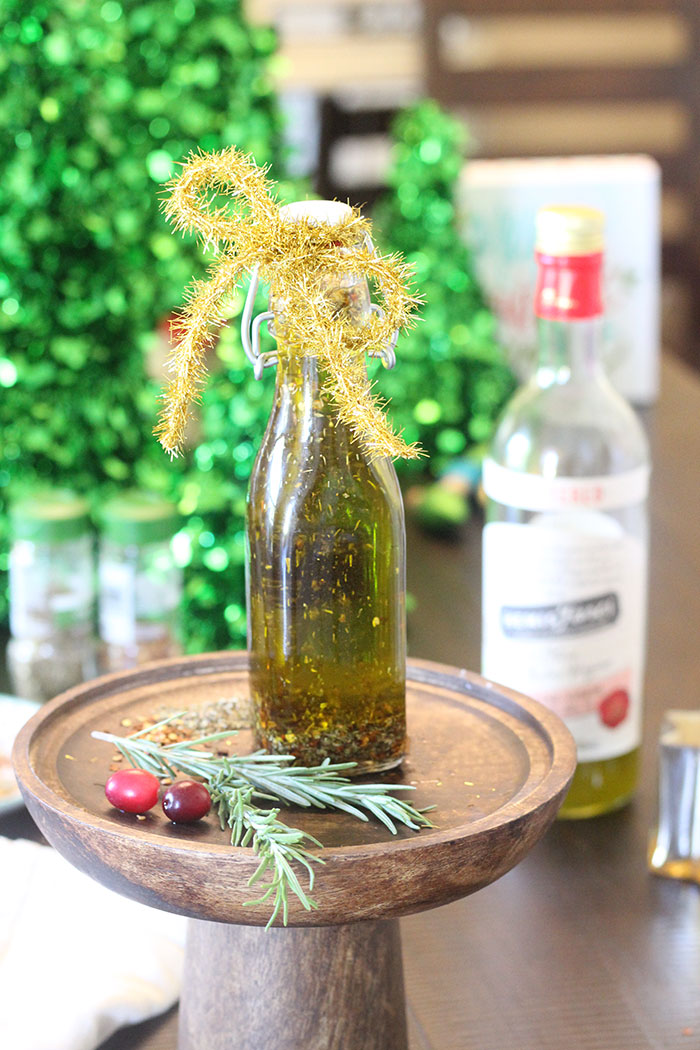 Once you set your oil to infuse you can decide to drain the dried herbs out of your oil or you can leave them in. I happen to adore the way the herbs look inside the bottle. I can't wait to play around with different flavors. The sky's the limit with delish combos!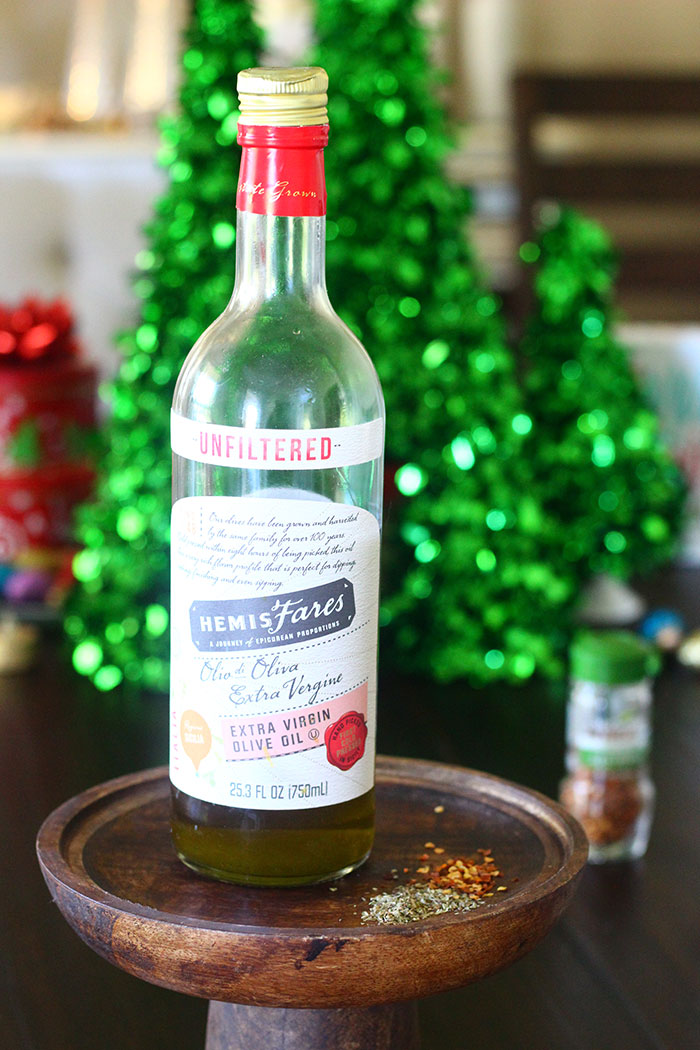 Add to a gift basket or add a bow and you are officially a rockstar DIY gift giver.
For more information on HemisFares you can check out the website HemisFaresFinds.com or facebook.com/Hemisfares.
Do you enjoy flavored olive oils? What was the best combo you've tasted?