Tis the season to eat, sleep and breathe pumpkin! Lately, I've been keen on the idea of making my own well, everything. Body scrubs are on that list. Recently I shared the most simple 2 ingredient sugar scrub ever. I love that you can just grab some sugar and add water and voila... see ya later dry skin! No need to spend $10 or $20 at the store for some product that can virtually do the same thing.
Earlier, I shared an easy Pumpkin Pie Spice Sugar recipe. Well, this sugar and spice combo just begged to be tried as a festive fall body scrub too! Who wouldn't want to smell like a sweep pumpkin pie? Yum yum! This was my first time experimenting with using an oil in my DIY body scrub. I keep extra virgin olive oil on hand, so I went this route. Heck apparently Eva Longoria also uses body scrubs with olive oil in them, so it must be a good thing? Of course they say you can virtually use any type of oil in a scrub, each has it's own benefits. Plus using a sugar based scrub has it's own perks, it draws in moisture to hydrate and keep the moisture where we want it: in our skin! Sounds good to me!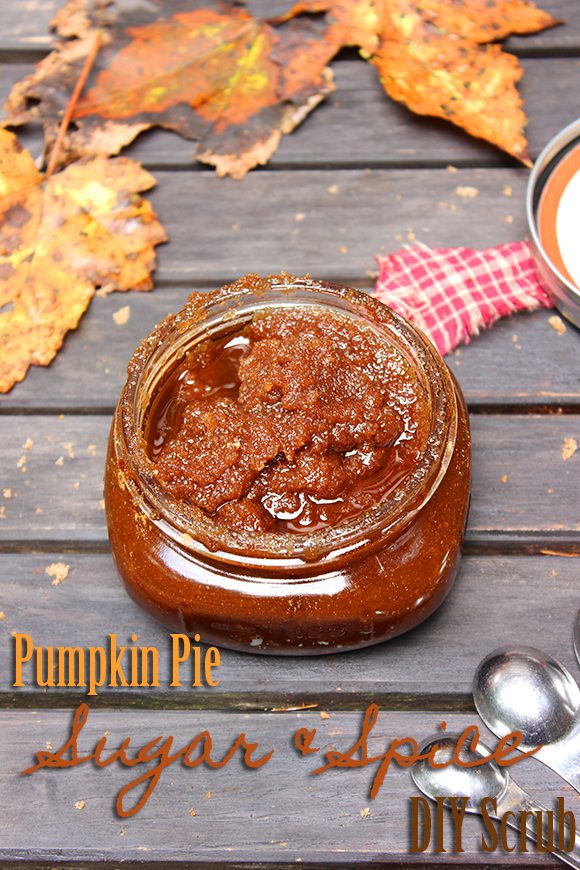 The scent of the extra virgin olive oil was pretty prominent with an initial sniff test, so some experimenting is definitely welcome. However, after actually using it on my skin, I smelled more of that delectable pumpkin pie spice and brown sugar scent than from the actual container. That was cool! I think I'd try this with coconut oil next, what do you think?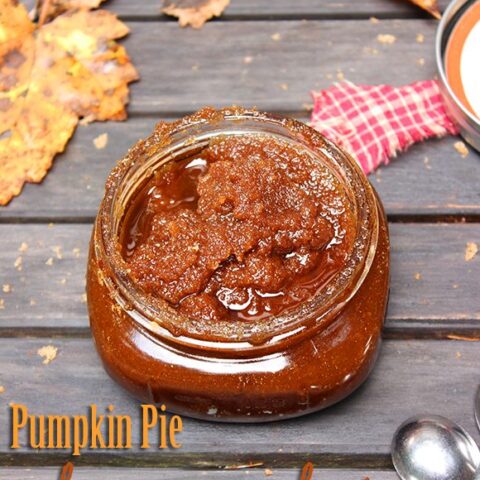 DIY Pumpkin Pie Sugar & Spice Body Scrub
Ingredients
1 Cup of Light Brown Sugar
1 Tablespoon Pumpkin Pie Spice
1 Teaspoon Ground Cinnamon
½ Cup of Oil of Choice (I used Extra Virgin Olive Oil)
Instructions
Blend and place sugar and spices in a waterproof container, add oil slowly and blend periodically until all of the oil has been added.
To use, gently rub the scrub onto your skin. Massage lightly with your fingertips, rinse with warm water.
Please use caution when using oils in the shower or tub, as it can be slippery for you and anyone who bathes after you. Please use this scrub responsibly! Enjoy!
Have you tried making any of you own beauty products at home? What are your favorites? Have you tried a DIY body scrub yet? What kind did you make?