Life is busy, taking breaks is totally necessary. When a much needed time out is filled with something delicious like an iced coffee or a quick bite, it's the perfect (and necessary) pick-me-up. My particular brand of chaos responds well to it. 😉 This is a sponsored post about Dunkin' Donuts, all sip-pinions are my own.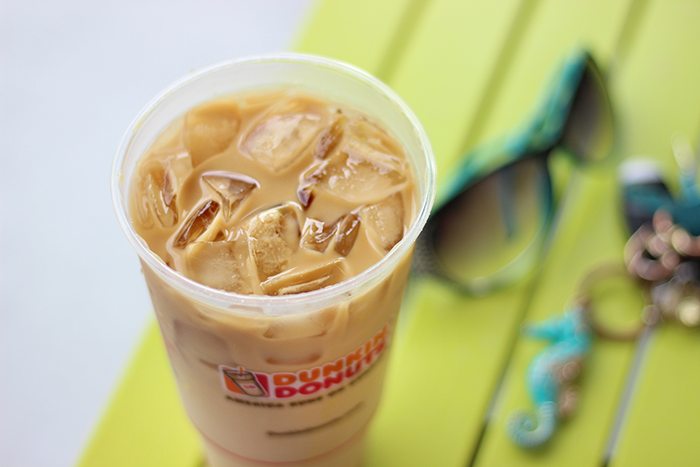 For the past five years, things have been really fast paced around here. Whether rushing to meet deadlines, keeping my home under control or running errands, there's nothing like a delicious iced coffee to help make it a little more fun.
Being honest, sometimes I'm short on things like time or heck even meals. If my head wasn't attached, I'm almost certain that would be a continuous issue for me. Anyone that knows me, is certain that I have greatly taken advantage of the fact that I can get breakfast all-day at Dunkin' Donuts.  Breakfast for dinner is not uncommon around here.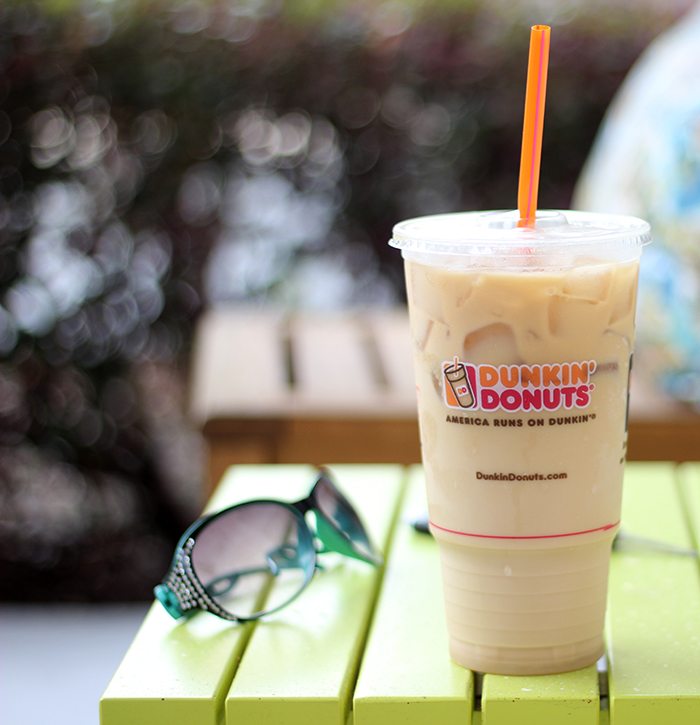 Their iced coffee has been my favorite since I was in high school. My girlfriends and I would grab surely stop at Dunkin' Donuts before our fun day ahead. We'd all order a medium French Vanilla iced coffee regulah as they say back in Rhode Island before pretty much anything that we had planned. Side giggle: There was this one employee that worked our favorite haunt who was so serious about making our iced coffees that she would always get a splash of cream on her glasses. True story.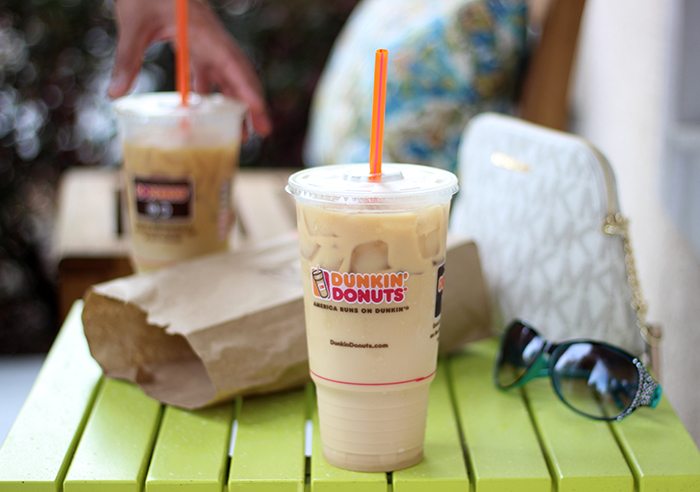 I'm convinced that life would be so much different without DD in it. Between high school memories, late night runs with my husband to the quick pick-me-ups that I need nowadays. I'm more than cool with that. They always offer up something refreshing and new to try… which I love. My latest thrill? Pistachio Iced Coffee. Yes.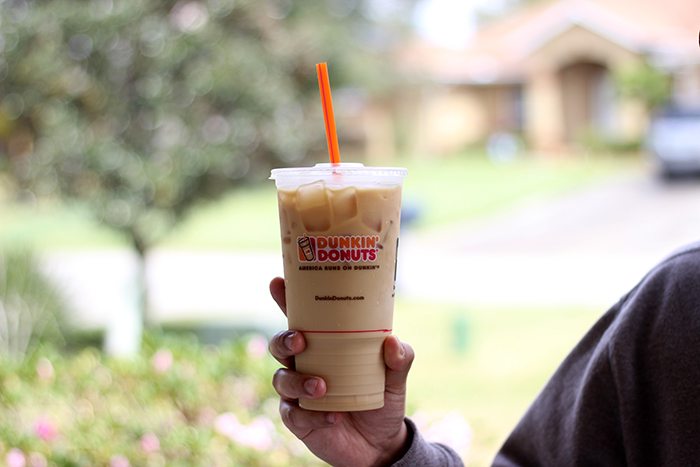 These fresh flavors you can get now are inspired by Baskin-Robbins ice cream flavors like Pistachio, Cookie Dough & Butter Pecan. Can somebody say yum?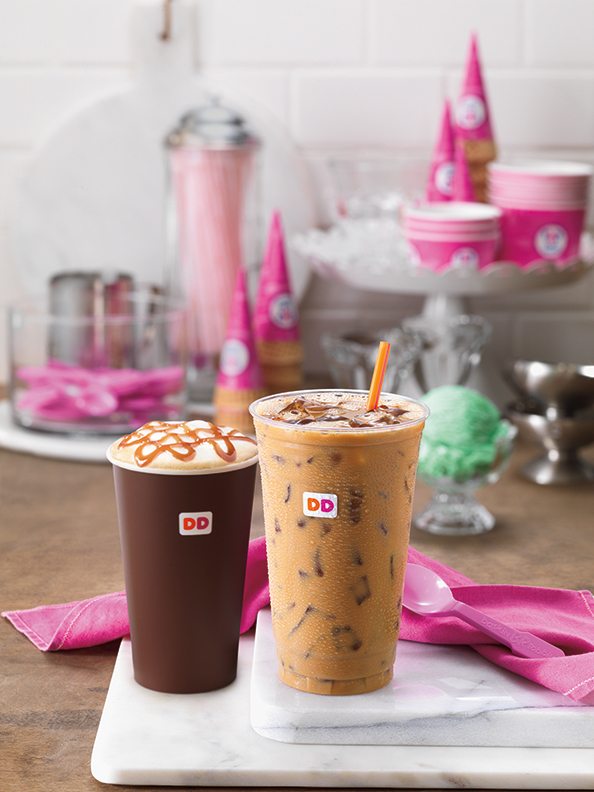 Did you know that there are over 15,000 ways you can order coffee and lattes at Dunkin' Donuts all year long? Say what? Looks like I need to come up with some fun new combos. Won't be hard with flavors like Mocha, Caramel, Blueberry, Cinnamon, Coconut, French Vanilla, Hazelnut, Raspberry and Toasted Almond, and more.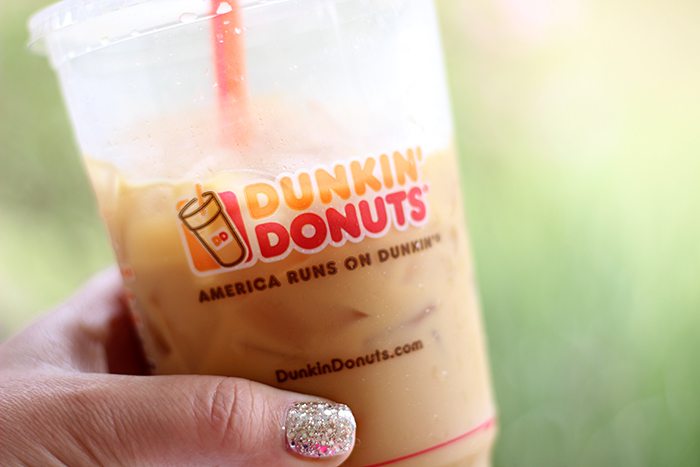 Don't let me hoard all the yummy-ness! Make sure to head to Dunkin' Donuts to get your favorite bevy on.
And… breakfast whenevs. Go for it!
I'll be here cheering you on (in my slippers).
What are your Dunkin' Donuts favorites?