This post is sponsored by BabbleBoxx.com.
Is it even game day without a delish spread? I think not! That's why I've teamed up with some great brands to bring you some quick an easy football eats! Prepare for your mouth to water!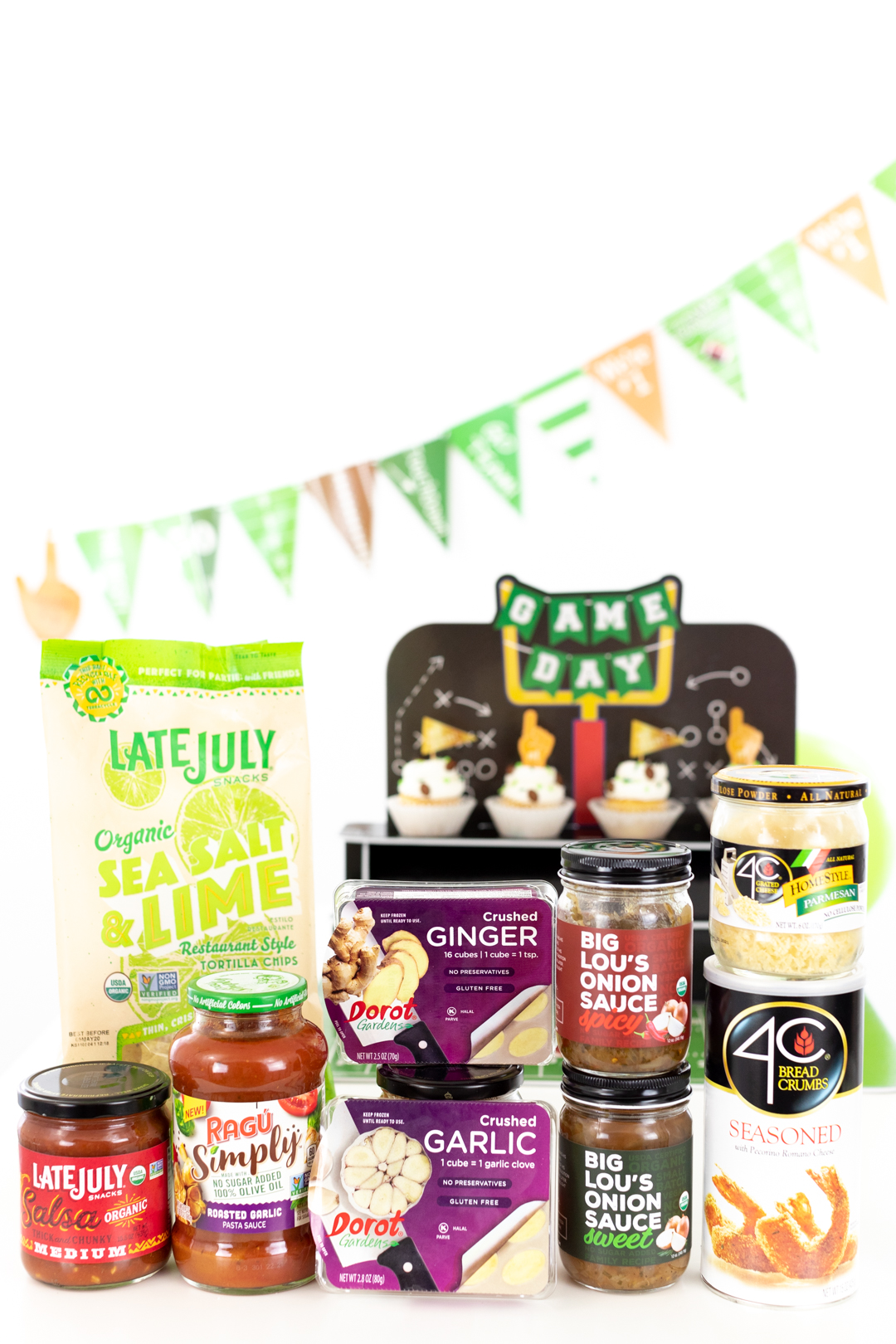 Next question...is it even a party without Tortillas chips and salsa? Of course not. Make sure to stock up on all those delish traditional appetizers for guests to crunch and munch on.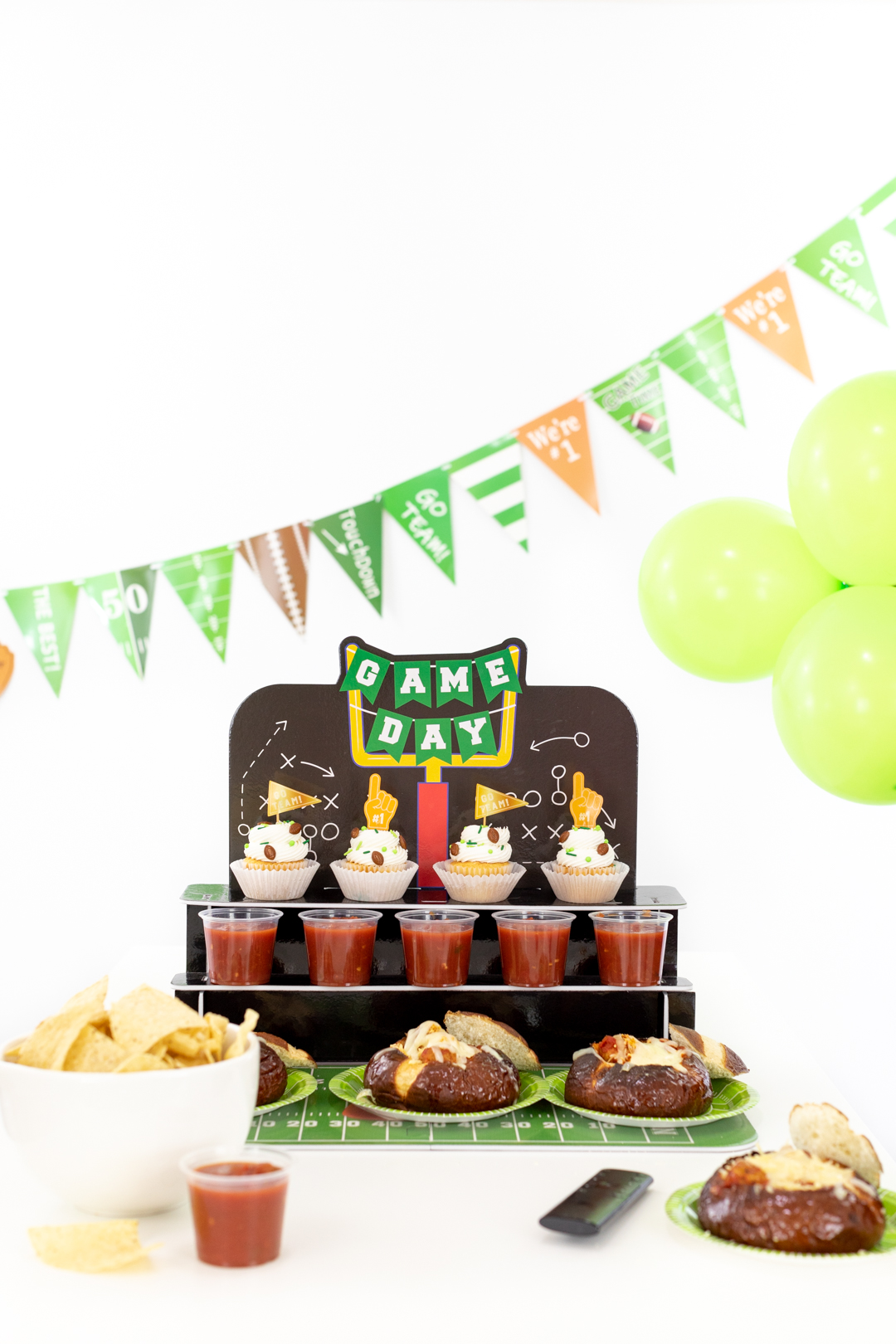 EASY GAME DAY FOOD IDEAS
I have just the thing for you to try! Pair up Restaurant Style Tortilla Chips and Thick and Chunky Medium Salsa from Late July for your perfect game day match. Find Late July products here. A fun way to serve up organic snacks at your game day soiree!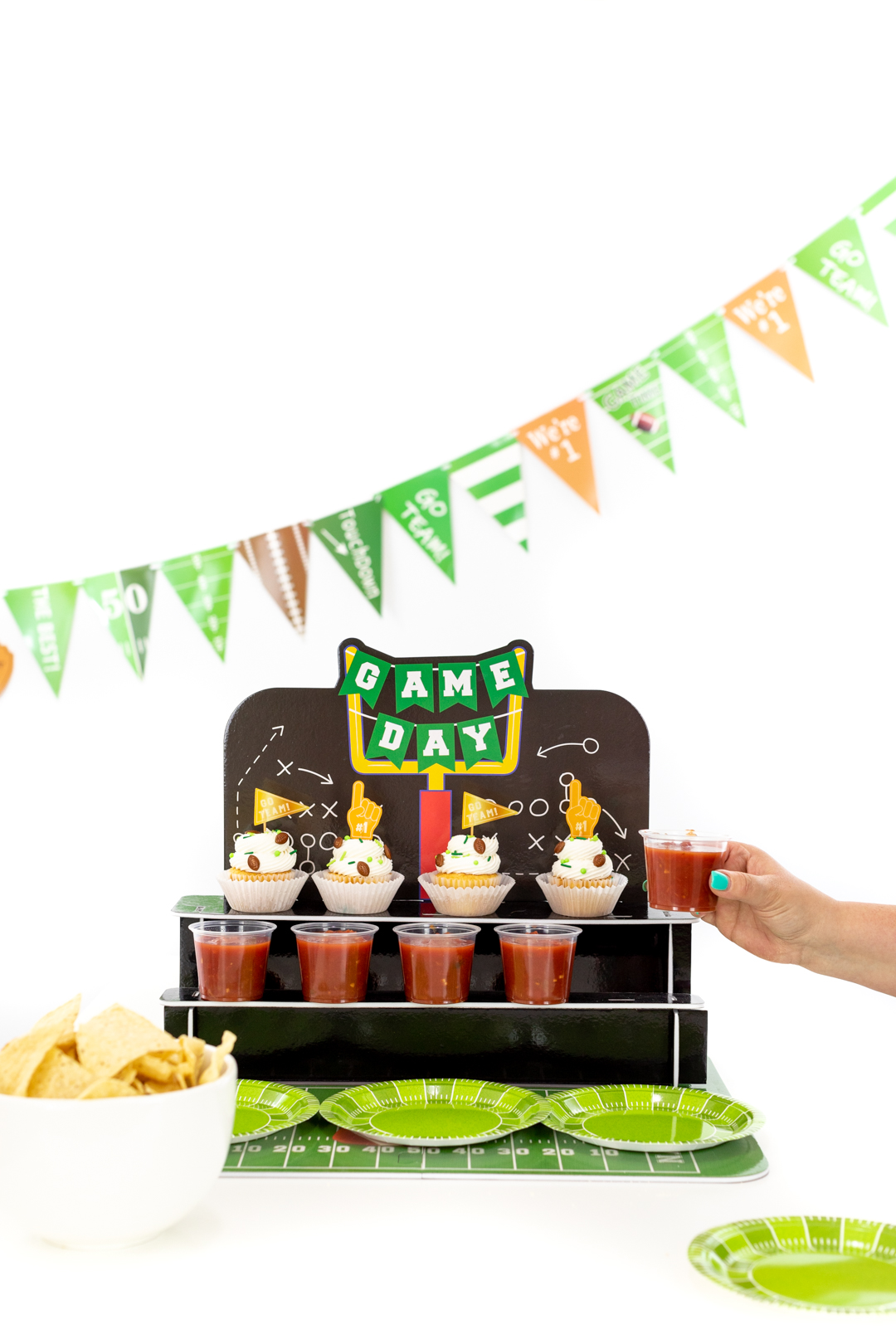 Now on to some hearty eats! How about a pretzel roll stuffed with all the best ingredients? Let me share about some of the yummy products used to make them.
First up, the new RAGÚ Simply™ Roasted Garlic Sauce is perfect for all of your warm gameday creations. It's made with 100% Olive Oil and no added sugar. Simplicity meets flavor with this delicious sauce. Each jar is filled with roasted garlic, plump tomatoes, and onion and comes together with a rich tasty.
Get another recipe idea here using this delish Roasted Garlic Sauce.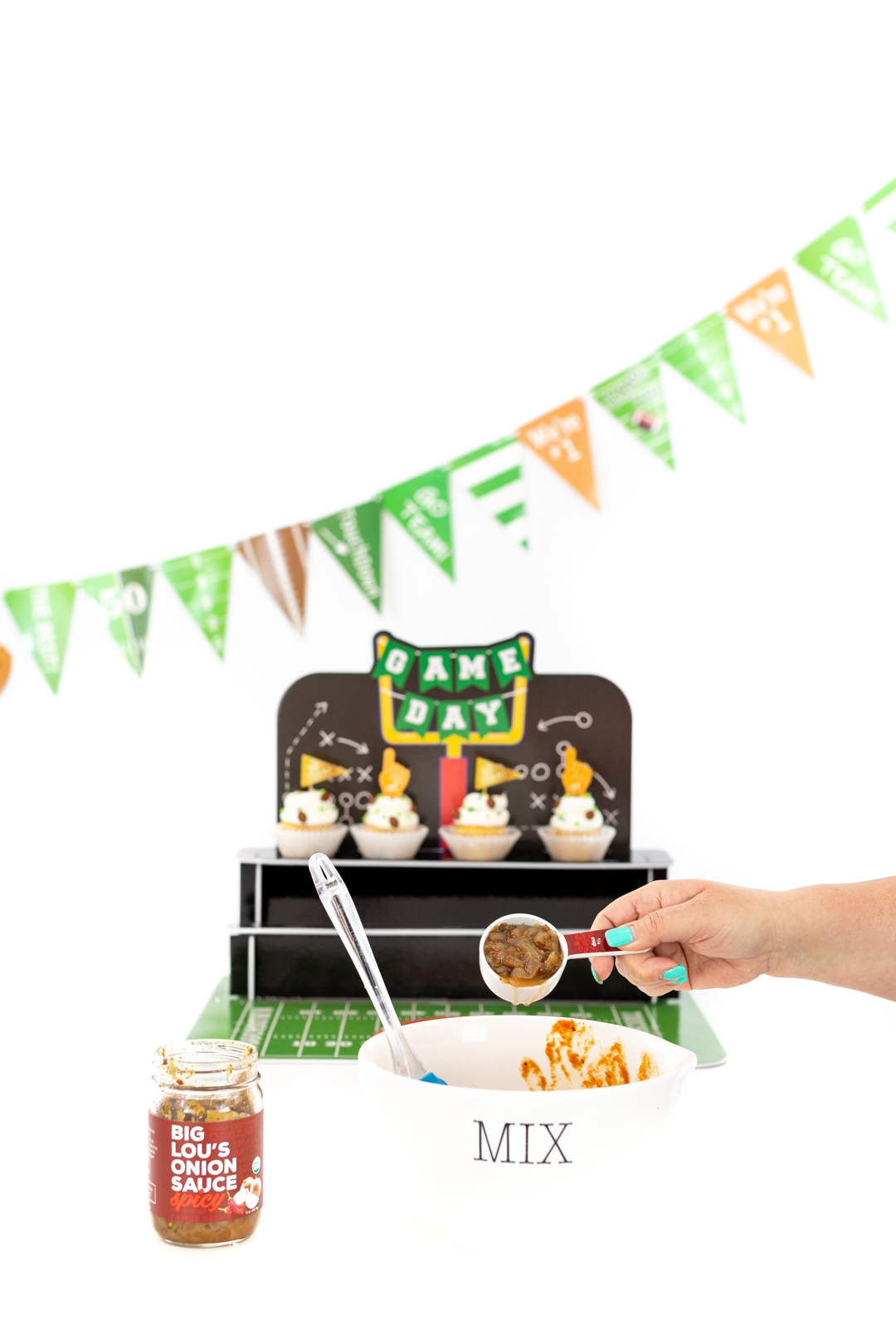 Next, we have Big Lou's Spicy Onion Sauce and Big Lou's Sweet Onion Sauce which add a fun unique spin with a lot of flavor. Think sautéed onions but really amped up! I use the spicy sauce in my pretzel creation for some delish heat.
This was my first time hearing about these sauces and they are such fun! Want to try them?
Score 10% off your first order with coupon code: babbleboxx10
(expires December 31, 2020)
To finish off these delicious creations, there are a couple of must-have ingredients to add to your shopping list.
First up: Dorot Gardens Garlic: Pre-portioned fresh garlic in a simple pop out tray. Their products are the perfect solution to have fresh garlic anytime straight from their freezer. Their products are said to be "fresher than fresh". Dorot Gardens pre-portioned products eliminate the need to chop and measure! Total win for game day recipes.
For more options, they also offer Dorot Gardens Ginger: Pre- portioned fresh ginger in a simple pop out tray with a two year shelf life. Awesome!
Find Dorot Gardens on Instagram, Facebook , YouTube.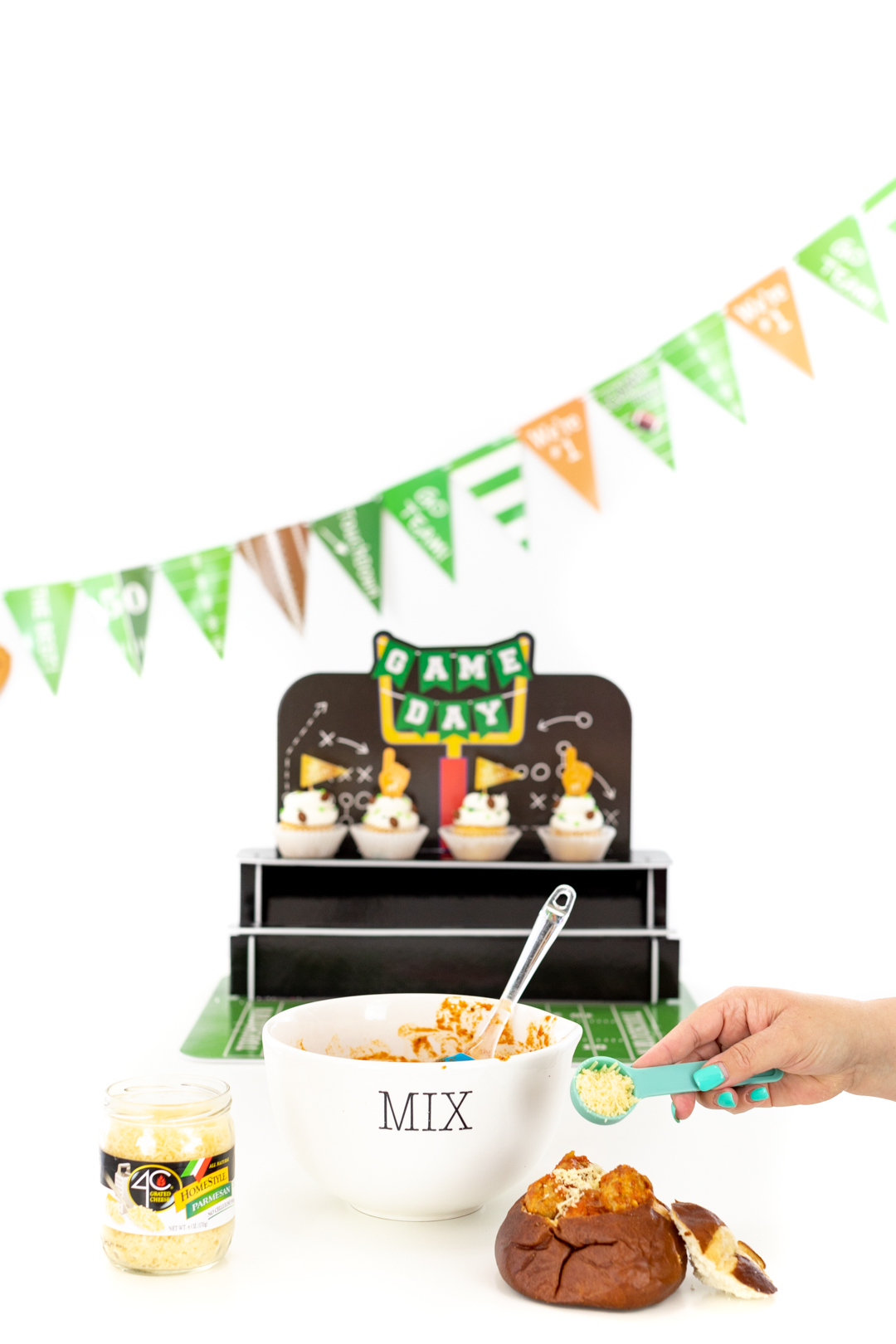 And, last question. Would it be a party at all without cheese?
Enter 4C Seasoned Breadcrumbs & Homestyle Parmesan Cheese products to the perfect finishing touch. I used their Parmesan Cheese to top off my yummy recipe. It's only cheese and has no additives, preservatives or cellulose. Literally no fillers. Their grated cheese offers a nutty and delicious flavor easily.
Find 4C on Facebook.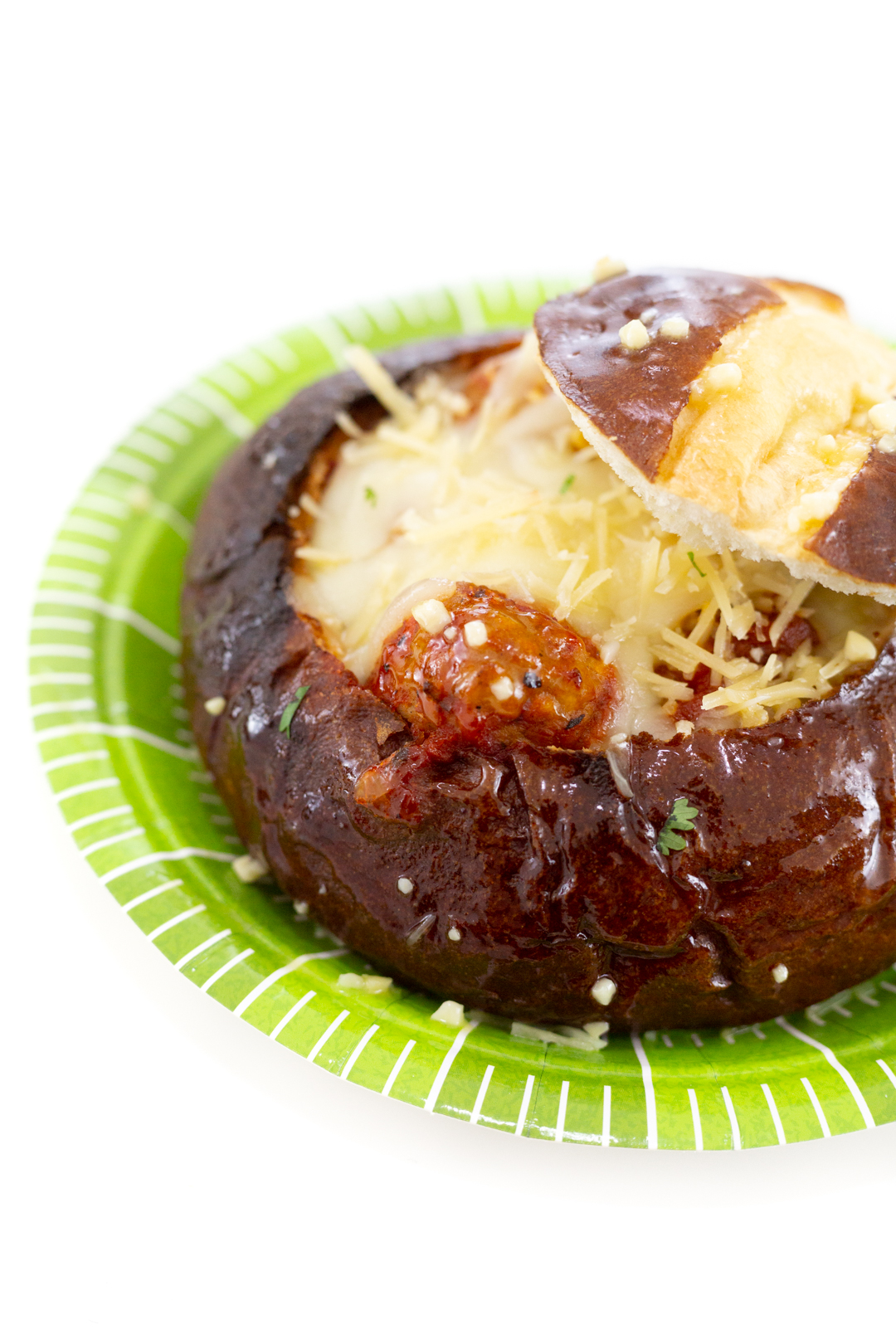 Here is a easy recipe that you can whip together in minutes:
MEATBALL STUFFED PRETZEL ROLLS
4 Pretzel Rolls, with tops cut out and insides scooped out.
1 ¼ Cups Shredded Mozzarella Cheese, divided
½ Cup 4C Parmesan Cheese
To make meatball filing:
12 bag of Frozen Meatballs prepared
Mixed with 1.5 cups of RAGÚ Simply™ Roasted Garlic Sauce and
¼ Big Lou's Spicy Onion Sauce
Layer inside of each pretzel roll with 1 cup of the shredded mozzarella cheese and then the meatball mixture. Top each of the rolls with 1 TBSP of shredded mozzarella cheese.
To make garlic butter:
Saute one portion of Dorot Gardens Garlic in a frying pan and then add 2 TBSP of butter until melted. Brush the mixture of the entire rolls including the tops.
Place on a baking sheet and broil on low until the cheese is melted.
Finish off by sprinkling about 1 TBSP of the 4C Parmesan Cheese on top of each roll.
Hope that helps you plan on your big game spread! What else will you be adding to your menu?