Back to school time is definitely one of those super busy times of the year for us. Schedules are shifting and filling back up! Sadly, we're saying goodbye to relaxing summer days. We've chatted about all different topics from back to school lunches to shopping and we certainly can't forget about quick family meal options! In addition to starting back at school, we also have to bring my son to 4 football practices a week AND games. That is 5 days of the week that we are on the go! This doesn't leave much time for preparing home cooked meals.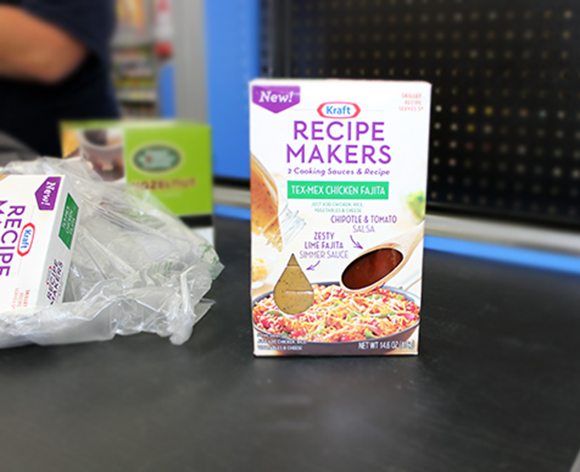 I went to Walmart recently to scope out some more meal solutions and found that they had a huge selection of the new Kraft Recipe Makers. I spotted a total of 8 different varieties at my store. You can check out my shopping trip album on Google+. The Tex Mex Chicken Fajita meal sounded scrumptious, so I picked up a couple of boxes. Each meal kit comes with two cooking sauces, recipes and a list of ingredients to purchase to make an entree. This is perfect for busy nights when you don't have time to meal prep or even the ultimate busy days when you just want to run into the grocery store and not have to put a lot of thought into what to make for dinner. It's practically a shopping list for you right on the box, which makes it unique and a very useful tool! I really love that they offer multiple recipe ideas, it seems that these new Kraft Recipe Makers offer never ending options on how they can be used to create meals.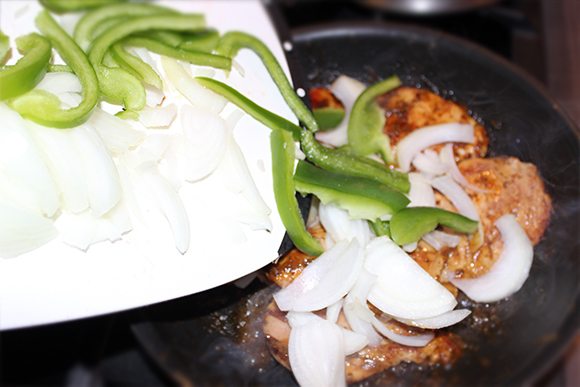 The main recipe on the Tex Mex Chicken Fajitas was one that make in a skillet. Well, I decided to try it out both on the stovetop and also in the slow cooker as well. While preparing for the different types of busy days ahead, I wanted to see if both ways worked so that I'd have the option to alternate whenever and however time allows. For each recipe, I used the same exact ingredients as recommended for the skillet on the box. One package of Tex Mex Chicken Fajitas, chicken, instant rice, shredded cheese and a pepper and an onion. Not bad for an easy meal maker!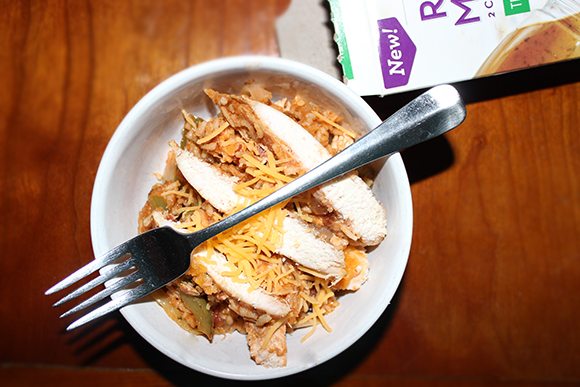 To make the Tex Mex Fajitas on the stovetop, you cook thinly sliced chicken with half of the Zesty Lime Fajita Simmer Sauce. Then you add remaining sauce and the veggies. After a few minutes, you add water and rice and bring to a boil. Then you add your cheese and Chipotle & Tomato Salsa simmer and  let it set for about 5 minutes. Yup, that's really it! You have a super quick meal ready to be served in a tiny little bit of time!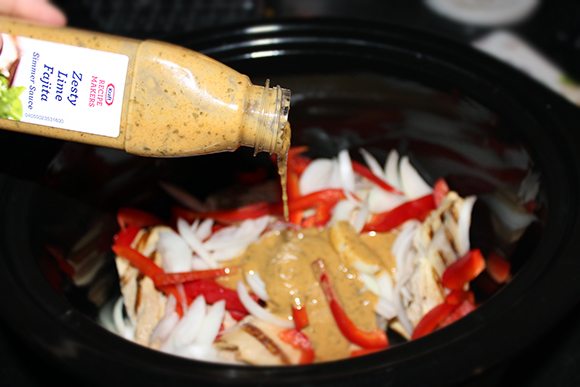 Now, to use the same exact ingredients to prepare a slow cooker meal. I added the chicken, simmer sauce and veggies on low for about 4 hours. About 15 minutes before serving, I added water and rice. After the 15 minutes, the rice was cooked and I added the simmer sauce and shredded cheese. The rice wasn't as perfect as it was in the skillet, but I am still impressed with how awesome it came out!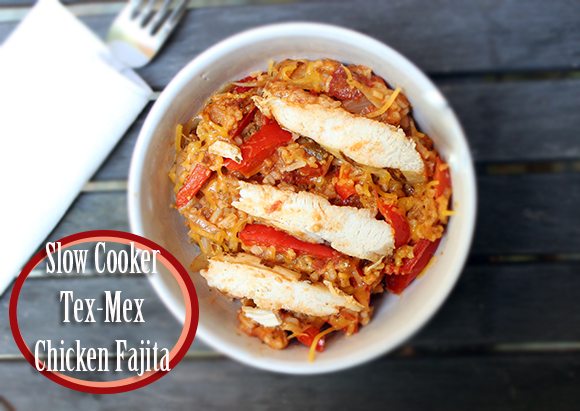 Best easy meal we've had in awhile. My husband and son both adored this meal as much as me. My mother in law actually stopped by while I was cooking and was intrigued by the fragrant scent of dinner. She was the first to get to try this meal, guess what she wanted to pick up on her way home? Pretty impressive coming from someone who always cooks meals from scratch! That is how yummy this meal was!
Need help figuring out what to cook for family meals? Make sure to check out Kraft Recipe Makers!
Stay in the loop and get more recipes by becoming a fan of Kraft Foods on Facebook.
Want more inspiration for easy dinners? Visit these great blogs to see what they created!
: Do you have kids heading back to school? :
: What are your go-to quick meals on busy days? I'd love to hear your ideas! :