We're headed into the slightly cooler weather soon. Fall has always been one of my favorite seasons, it makes me think about go-to comforts. Picking apples, sipping a warm beverage on the couch or making s'mores are top of mind. Today, I have a delicious beverage to share that boasts the best of fall in a mug. Hazelnut S'mores Mocha anyone? I'm practically drooling just thinking about it. This conversation is sponsored by International Delight. The opinions and text are all mine.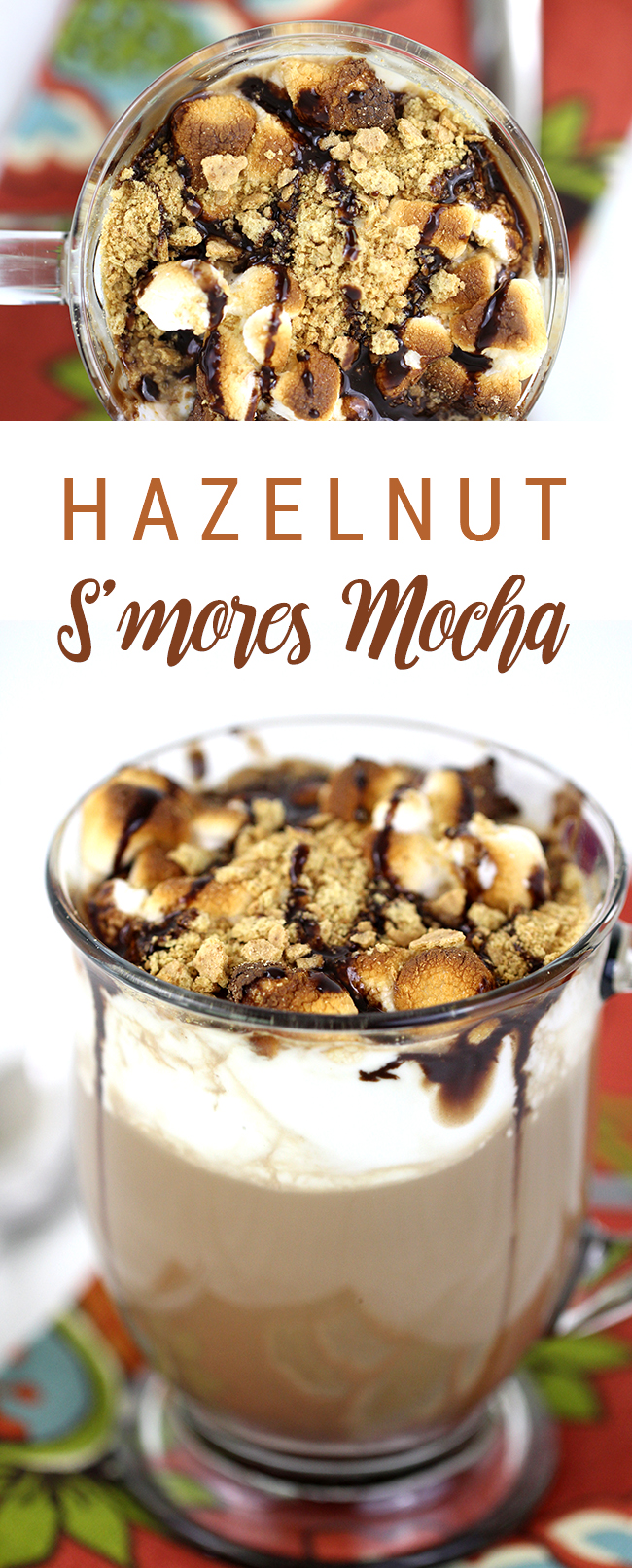 In case you hadn't noticed, I've been sharing a fun and simple recipe using International Delight each month. So make sure to check out those recipes, most of them are iced coffee based as well as frozen beverages that are perfect for summer. Now that we're entering the fall, I thought it was high time to start getting my hot beverage game on. This delicious beverage has been inspired by the Ultimate S'mores Caramel Mocha recipe from International Delight. I decided to add a little twist with using their Hazelnut (or Toasted Hazelnut) creamers.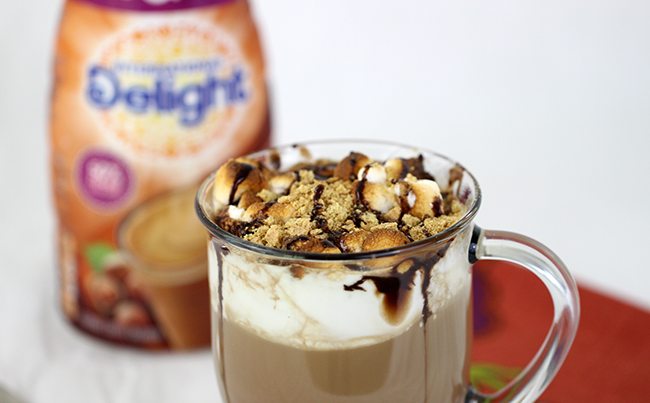 In just a few minutes you can have a delicious treat ready and that includes real toasted mini marshmallows. It's completely delicious and dreamy treat. This recipe is just for one, so you can kick back your feet and enjoy some quality R&R.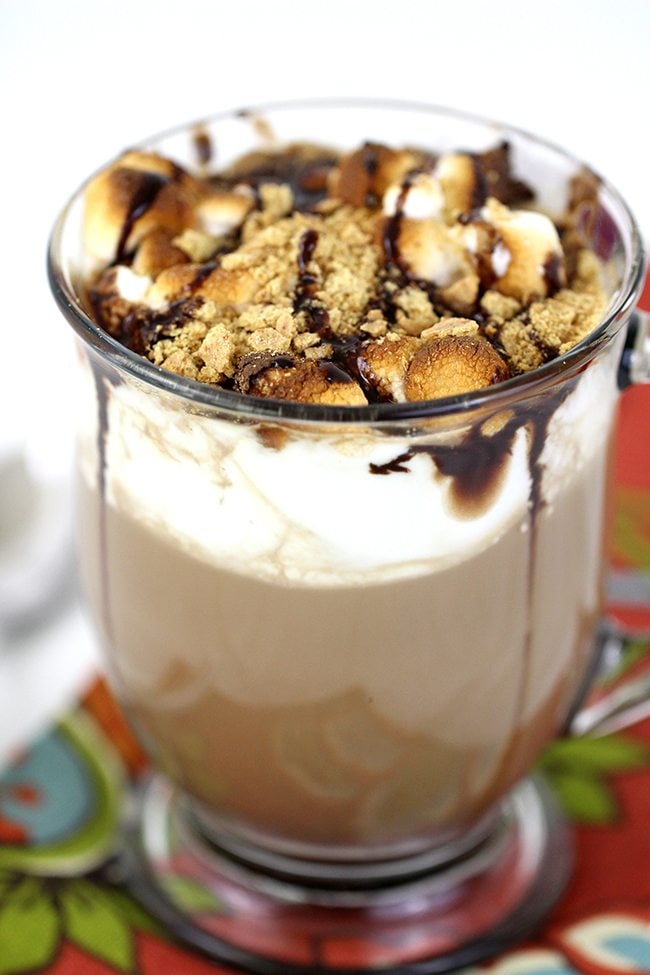 Well, I certainly haven't met a S'mores that I didn't like. The combination of chocolate, marshmallow and graham cracker is just epic. Add in another pop of flavor like Hazelnut and you have yourself a little masterpiece. Nom.
Ready to sip on something awesome?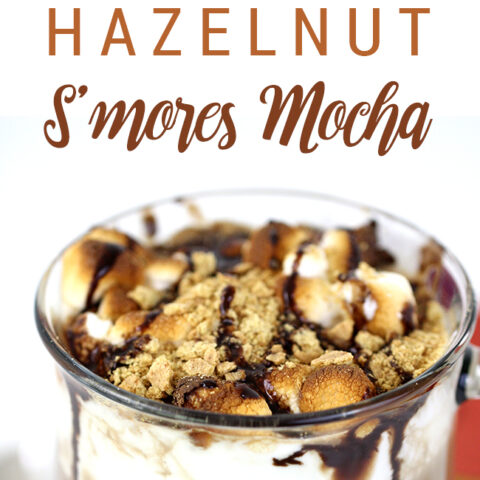 Hazelnut S'mores Mocha for One
Ingredients
¼ cup mini marshmallows or marshmallow fluff
1 cup hot coffee
¼ cup International Delight® Hazelnut Creamer
2 Tbsp chocolate sauce
Whipped cream or Topping
Chocolate sauce for topping
Graham cracker crumbs
Instructions
First, place marshmallows on a foil-lined baking sheet. Broil for 1 to 2 minutes or until golden brown, be sure to keep a close eye on them as they can over-toast really quickly. Combine hot coffee, International Delight flavor of choice such as Hazelnut or Toasted Hazelnut and chocolate sauce in a mug. Top with marshmallows or marshmallow fluff and whipped cream. Lastly, drizzle with chocolate sauce & sprinkle graham cracker crumbs over the top. Enjoy!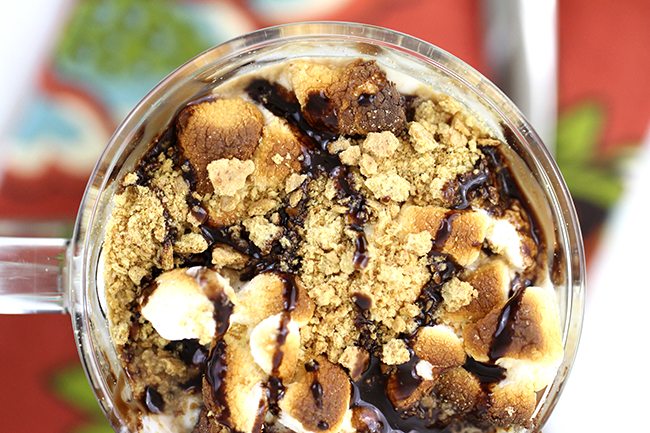 Want more International Delight fun?
Sign up for their newsletter right now! You'll not only get awesome things in your inbox like an instant coupon for signing up, but you'll also be entered to win PRIZES like an ice cream maker!
Never miss a thing by becoming a Fan of International Delight on Facebook, Twitter, Instagram& Pinterest.
What other International Delight Creamer flavors could you add to this recipe?
This conversation is sponsored by International Delight. The opinions and text are all mine.