Each February for the longest time, I would participate in fundraising for the American Heart Association. It's been way too long since I've participated. That's why I'm really happy to be able to share a special heart healthy recipe and Pinterest sweepstakes from Campbell Soup Company in honor of American Heart Month. You see, they're dedicated to helping women care for their hearts by offering up delicious heart-healthy foods and recipes as a part of their ongoing support of the American Heart Association. This post is sponsored by Campbell Soup Company.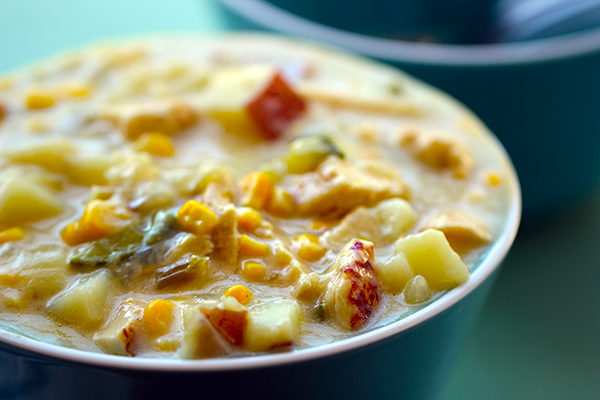 I find it shocking that heart disease is a leading cause of death in women in the United States. Not sure if I'm alone, but I tend to consider heart disease something that men experience more. But, I'm completely wrong and hopefully we call help spread the news during American Heart Month and beyond. It's been an eye opener since I moved to Florida and basically fast forwarded into to spring weather from the dreary cold winter back in New England. It made me realize what a toll I let the cold weather and the holiday season take on me. We've barely been here for a few weeks, but we immediately started taking small steps to feel better inside and out. I really like that Campbell Soup Company just launched their Address Your Heart with Pinterest Sweepstakes to encourage small steps towards making heart-healthy lifestyle choices every day. This really aligns with my pace and lifestyle right now.
Here's what they're doing to encourage a heart healthy lifestyle! You can get entered to win a variety of daily prizes that can help get you on track throughout the month!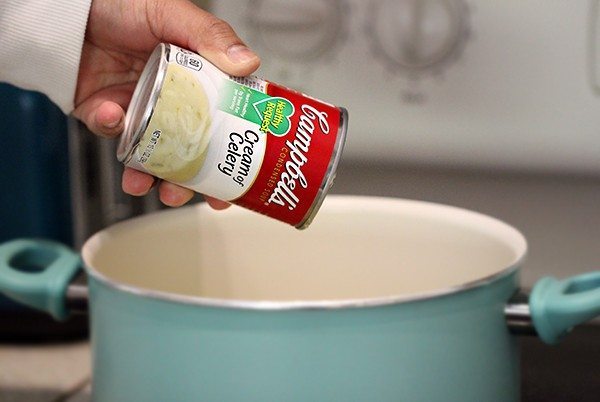 Now, before I tell you what amazing prizes are up for grabs, I wanted to share one of the American Heart Association Certified recipes that I found on the Campbell's Kitchen website. It's called "Hearty Chicken & Vegetable Chowder". Since it was so easy and looked so delicious, it was an easy pick for me. I've been slowly getting back into the swing of cooking dinner and getting back on schedule. I love that the recipe calls for Campbell's® Healthy Request® Condensed Cream of Celery Soup because it's a great base to inspire a lot of flavor in a short amount of time. Plus, it was the perfect example of how heart healthy meals can actually be really tasty too!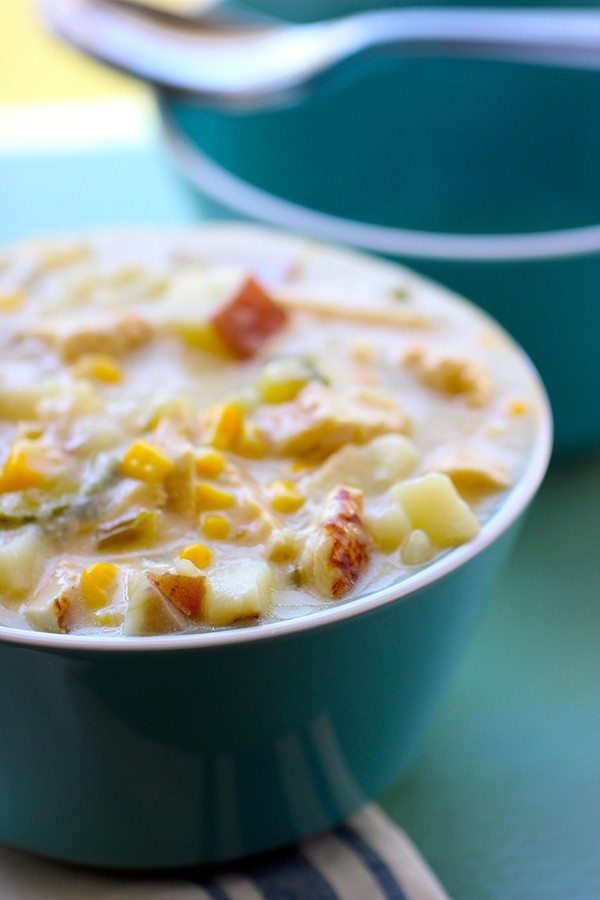 Want to make it too? Here's the recipe, compliments of Campbells Soup Company.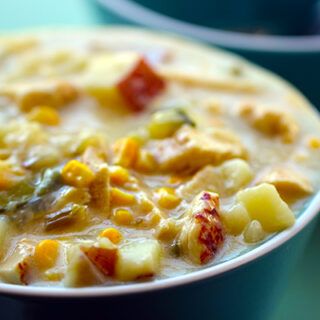 Hearty Chicken & Vegetable Chowder Recipe
Ingredients
1 tablespoon canola oil
1 large onion, minced (about 1 cup)
1 clove garlic, minced
1 can (10 ¾ ounces) Campbell's® Healthy Request® Condensed Cream of Celery Soup
1 cup non fat milk
1 cup water
2 medium red potatoes, diced (about 2 cups)
1 large zucchini, diced (about 1 ½ cups)
1 cup frozen whole kernel corn
2 cups diced cooked chicken
2 tablespoons chopped fresh parsley
Instructions
Heat the oil in a 4-quart saucepan over medium-high heat. Add the onion and garlic and cook for 2 minutes, stirring occasionally.
Stir in the soup, milk and water and heat to a boil. Stir in the potatoes, zucchini and corn. Reduce the heat to medium-low. Cook for 35 minutes or until the potatoes are tender, stirring occasionally.
Stir in the chicken and parsley and cook until the mixture is hot and bubbling.
Nutrition Information
Serving Size

1
Amount Per Serving
Calories

1383
Total Fat

25g
Saturated Fat

4g
Cholesterol

13mg
Sodium

669mg
Carbohydrates

254g
Sugar

53g
Protein

39g
Now, as promised. Let me tell you about those fabulous and inspiring prizes!
Prizes anyone? To promote heart health and small steps towards healthier choices, Campbells will be giving away daily prizes from heart healthy products to bakeware and kitchen utensils! The daily prizes are worth more than $100 each! There is also an amazing grand prize which is a trip for two to the luxurious Miraval Resort and Spa in Tucson, Arizona!
Here's how to enter:
Visit www.addressyourheart.com and fill out the entry form and clicking "submit".
You can then also click "follow" on Pinterest to follow @CampbellsKitchen and pin your favorite recipes with inspiration from the Campbell's Address Your Heart Every Day Pinterest board!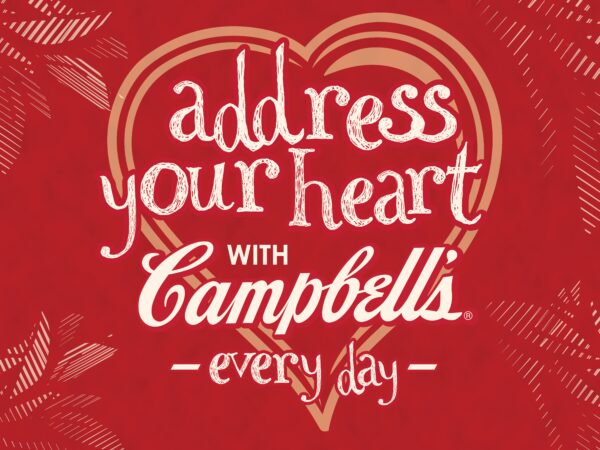 You may be surprised at how many heart healthy products Campbell Soup Company offers. They have over 80 options that meet the criteria for the American Heart Association's heart check mark!
Next time you're a the grocery store check out Certified Campbell's products including Healthy Request®soups, V8 beverages, Prego pasta sauces and Pepperidge Farm whole-grain breads!
Have you ever made a big batch of veggie packed soup using Campbells soup as a base? (It's delish!)