This is a sponsored post as a part of my Cool Food Panel participation with the National Frozen and Refrigerated Foods Association (NFRA), all opinions are my own.
It's been warming up little by little and before we know it, we'll be getting ready to host cookouts and having family fun outdoors. We'll all be looking for the fastest way to cool off when we need a break. I thought it would be fun to share some creamy juice ice cream popsicles with you so that you'll always have something delicious and delightful in your freezer that will be perfect for any summer occasion.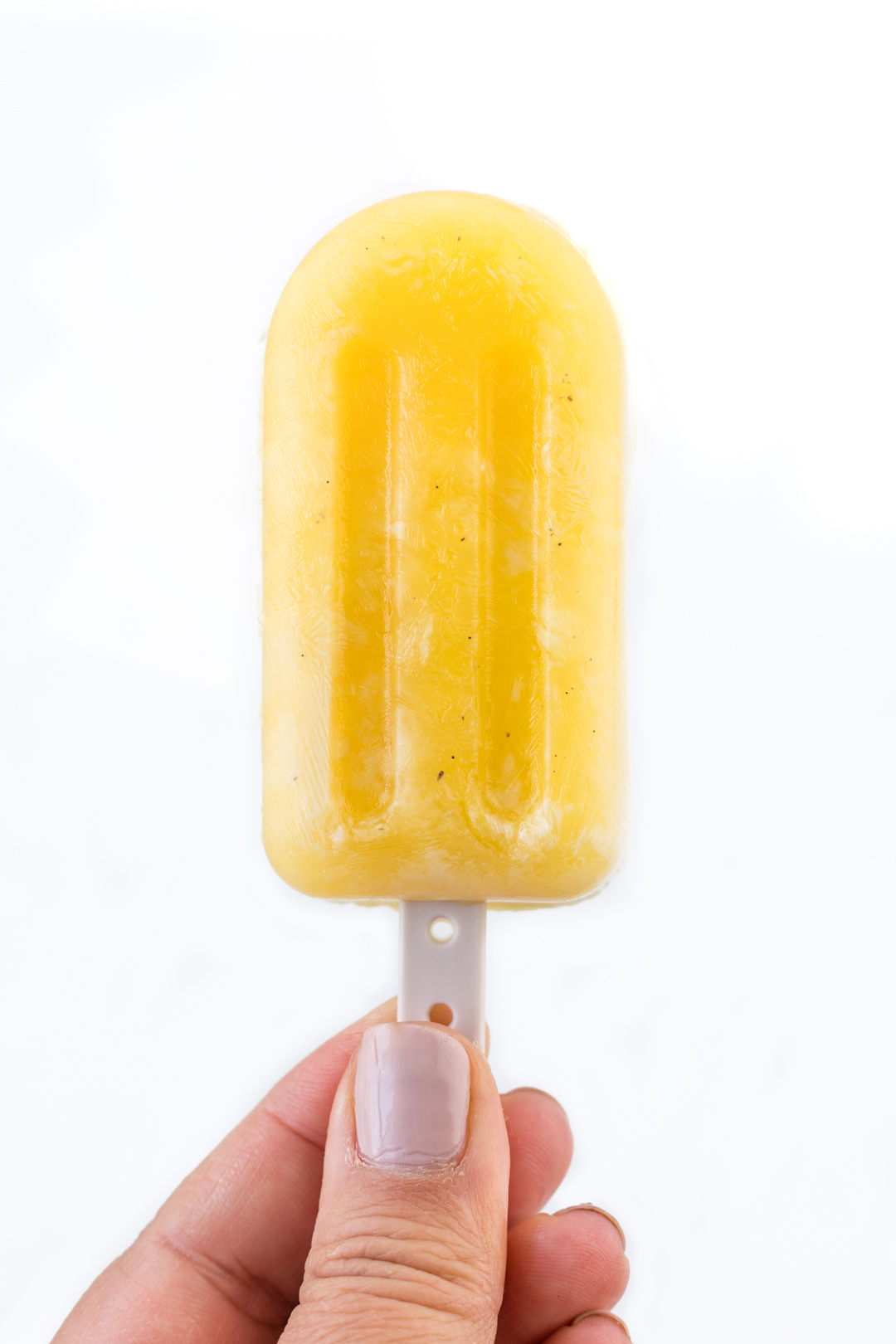 DIY popsicles are such an easy treat to make and it's so easy to forget how delicious they are. With so many flavor options and variations, they'll never be boring! Today, I'm sharing how a few favorites from the frozen and dairy aisles can elevate any warm weather occasion.
Creamy Juice Ice Cream Popsicles
What I love most about this simple recipe idea is that it literally only calls for a few ingredients. Literally. We'll be using a variety of scrumptious juices, ice cream and delicious Cool Whip to take it over the top.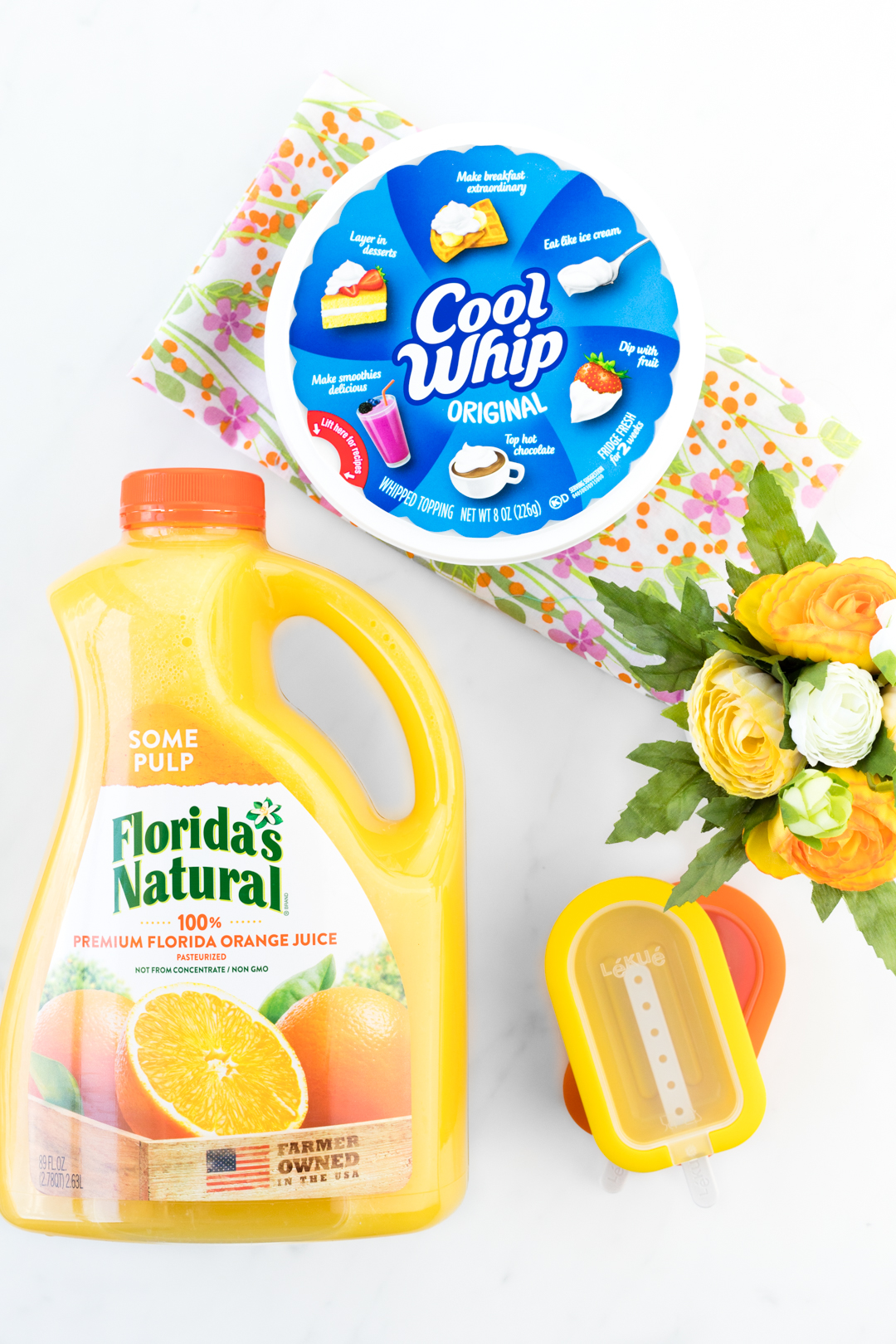 To make your DIY popsicles super creamy, you can opt for adding a smoothie style juice like Naked Juice Fruit Smoothies. I tried both their Strawberry Banana Fruit Smoothie and Blue Machine Boosted Smoothie. My husband had been drinking their protein shakes almost every day for a while now, too. I definitely recommend checking out their offerings if you're looking for creative fruit and veggie beverage options.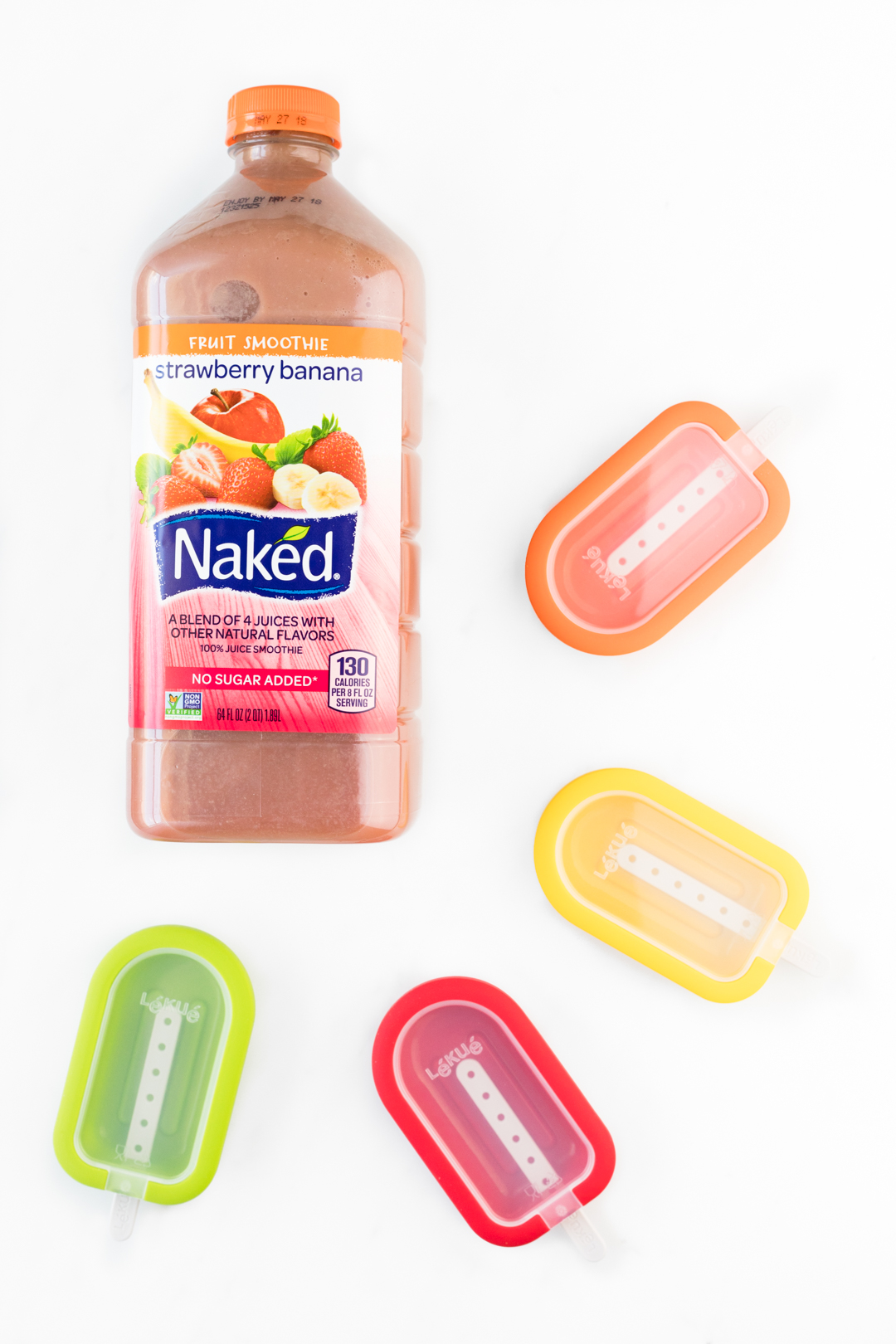 For more delicious flavor combos that just yell warm weather, I loved adding Tropicana Watermelon juice and Florida's Natural orange juice!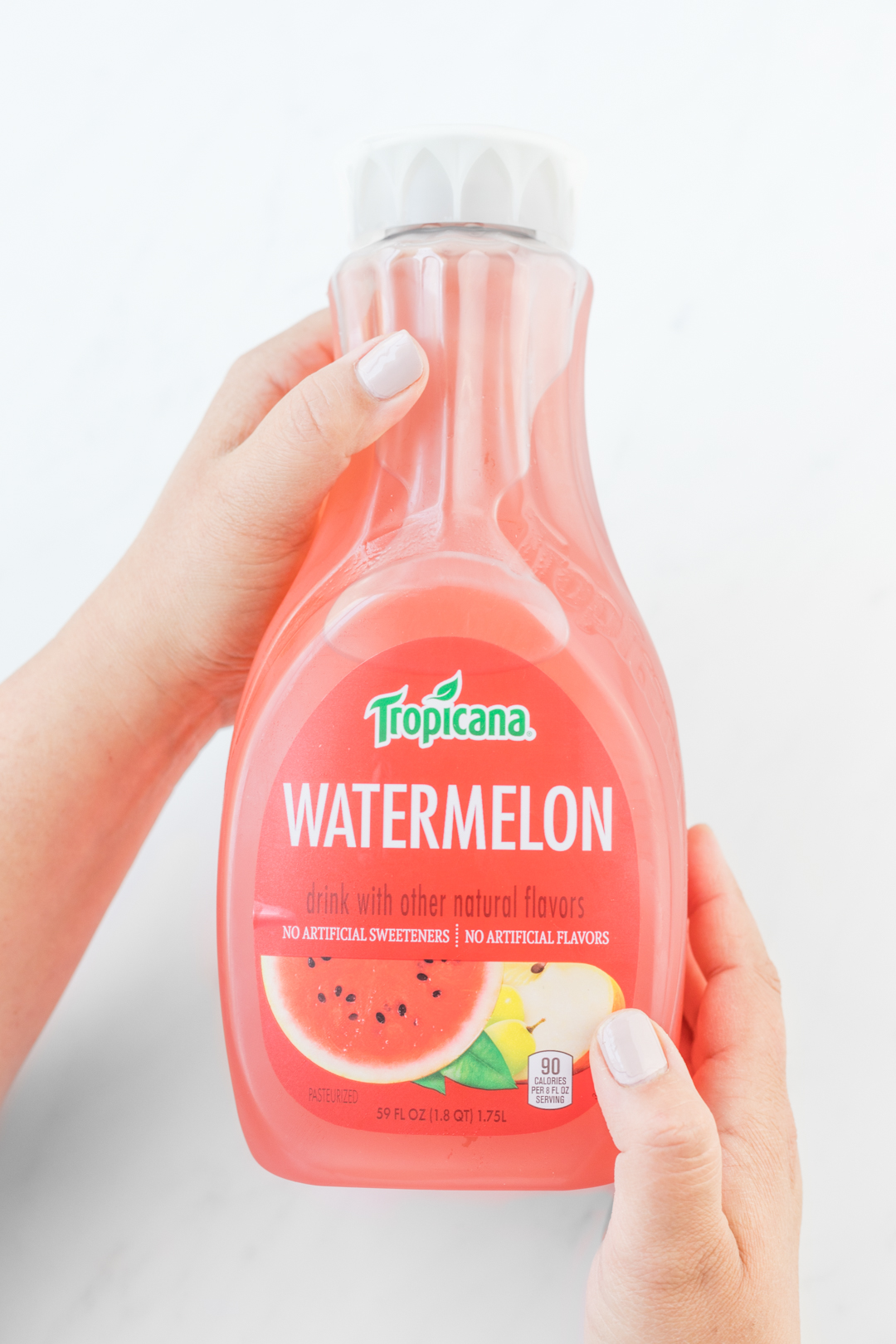 For ice cream, there are so many options. We enjoy Kemps Ice Cream and Frozen Yogurt and with the interesting flavors I've been spotting, it makes a tasty addition to this recipe. It is truly fun to mix and match all of these flavors together. Kemps Chocolate Peanut Butter Frozen Yogurt paired up with the Naked Juice Strawberry Banana Smoothie in a fun and unexpected way.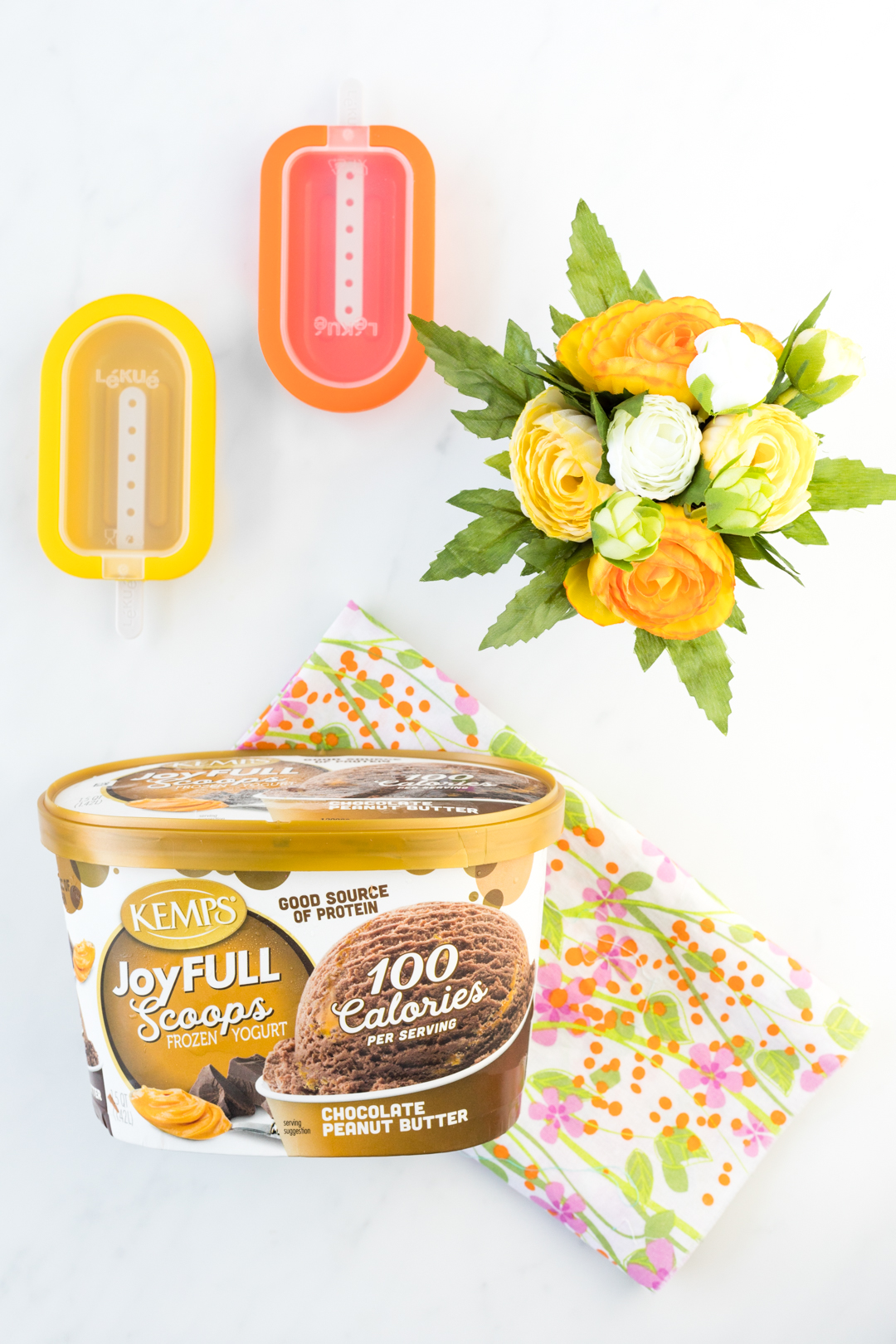 DIY Juice Ice Cream Popsicle Recipe
There are so many ways to make your own popsicles, but this one is a fun break from the norm. With so many combo options, you can make this all spring and summer without being bored. Since there are so many different sized molds, I thought I would ultra simplify this recipe so you can adapt it to almost any shape, size and mold. It's so easy, brace yourselves.
Creamy Popsicle Ingredients
½ of the mixture is your choice of juice.
½ of the mixture pairs ¼ your choice of ice cream combined with ¼ Cool Whip.
For example: 1 Cup of Juice + ½ Cup of Ice Cream + ½ Cup of Cool Whip or 2 Cups of Juice + 1 Cup of Ice Cream + 1 Cup of Cool Whip.
To get the exact measurements and find the exact amount needed for your molds, add water to the molds up to the top and then pour the water into a measuring cup.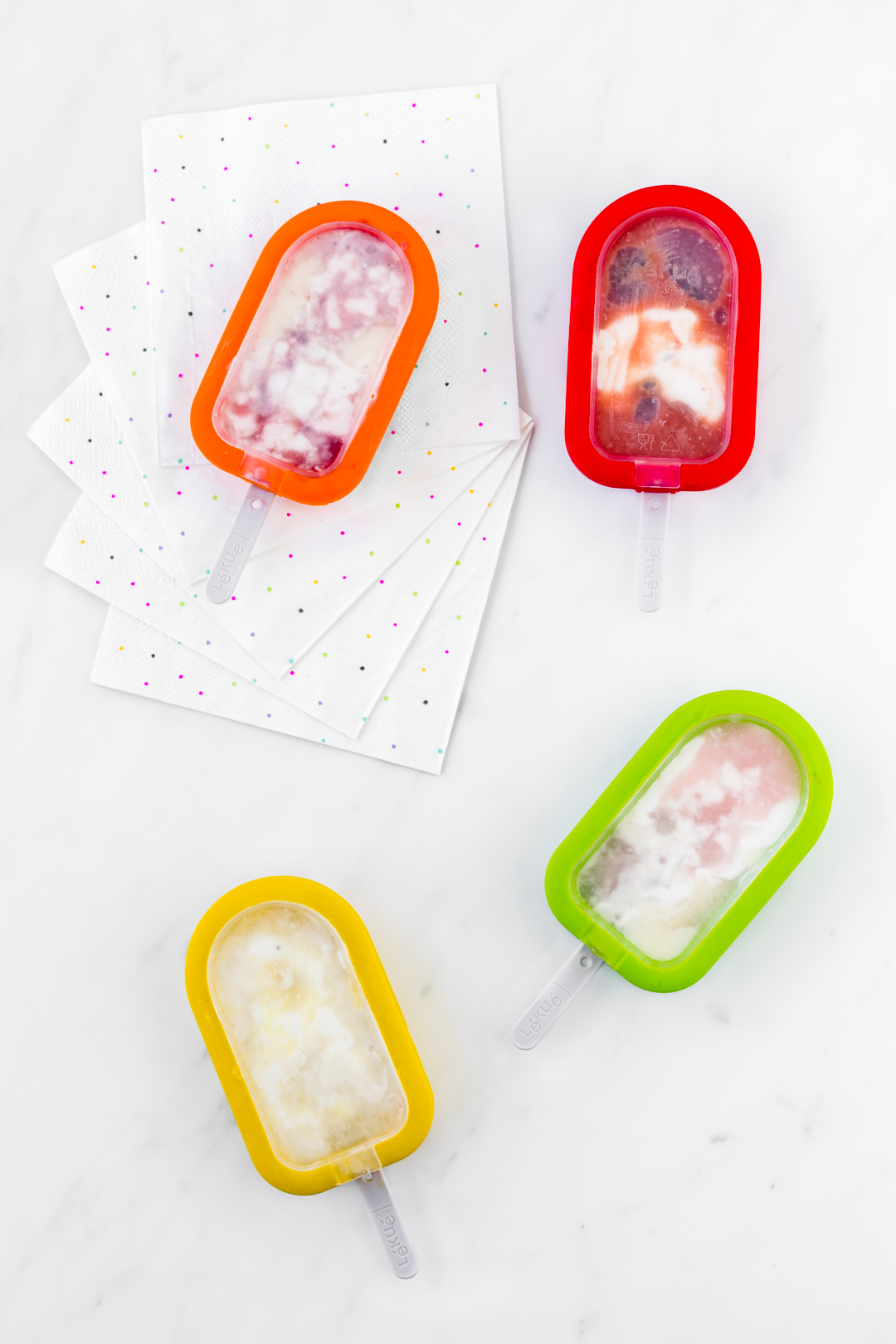 Simply add the mixture to your molds and freeze completely. No less than 4 hours until frozen through.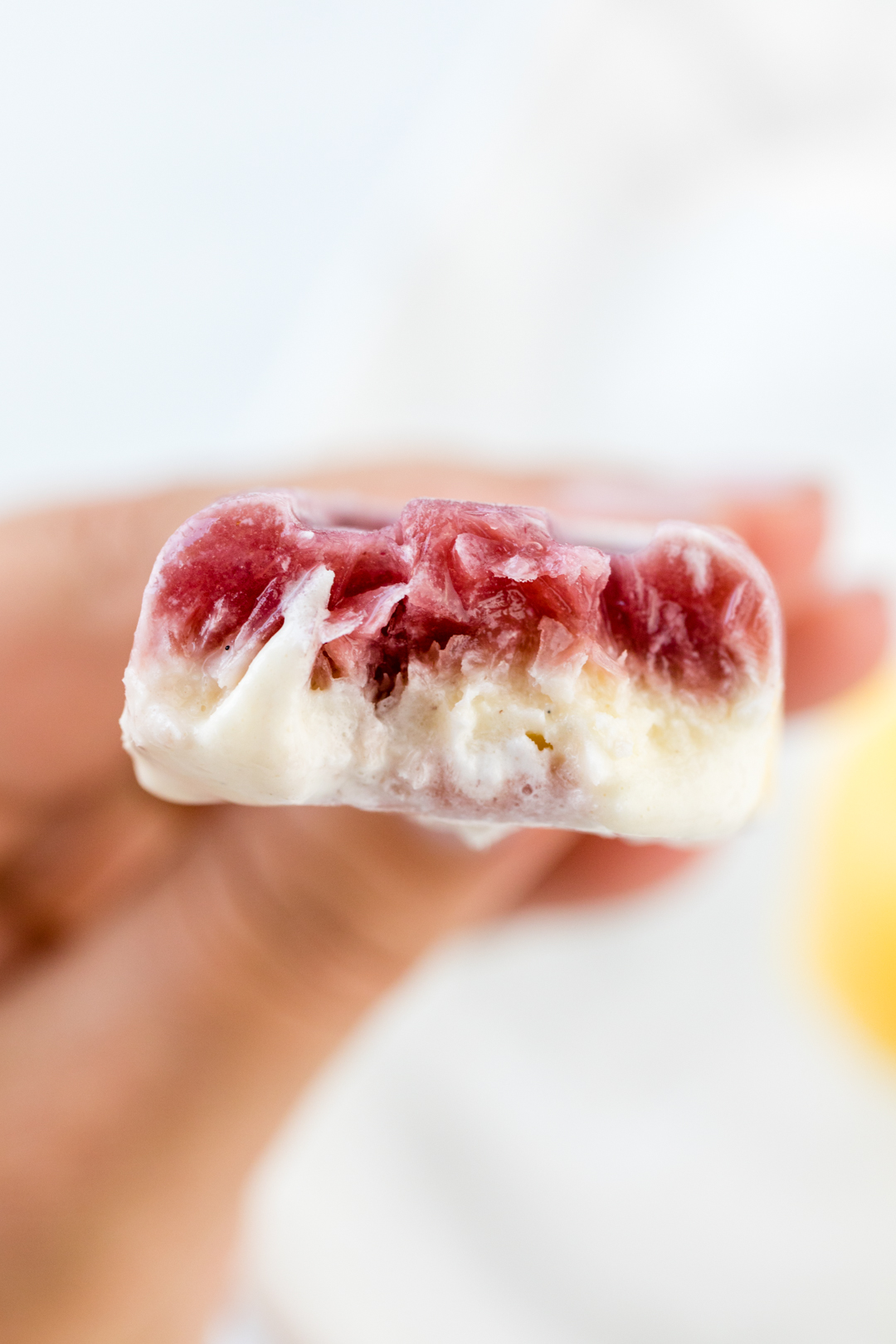 You're going to love the sweet juice flavors with the creamy ice cream and whipped topping together. It's quite dreamy.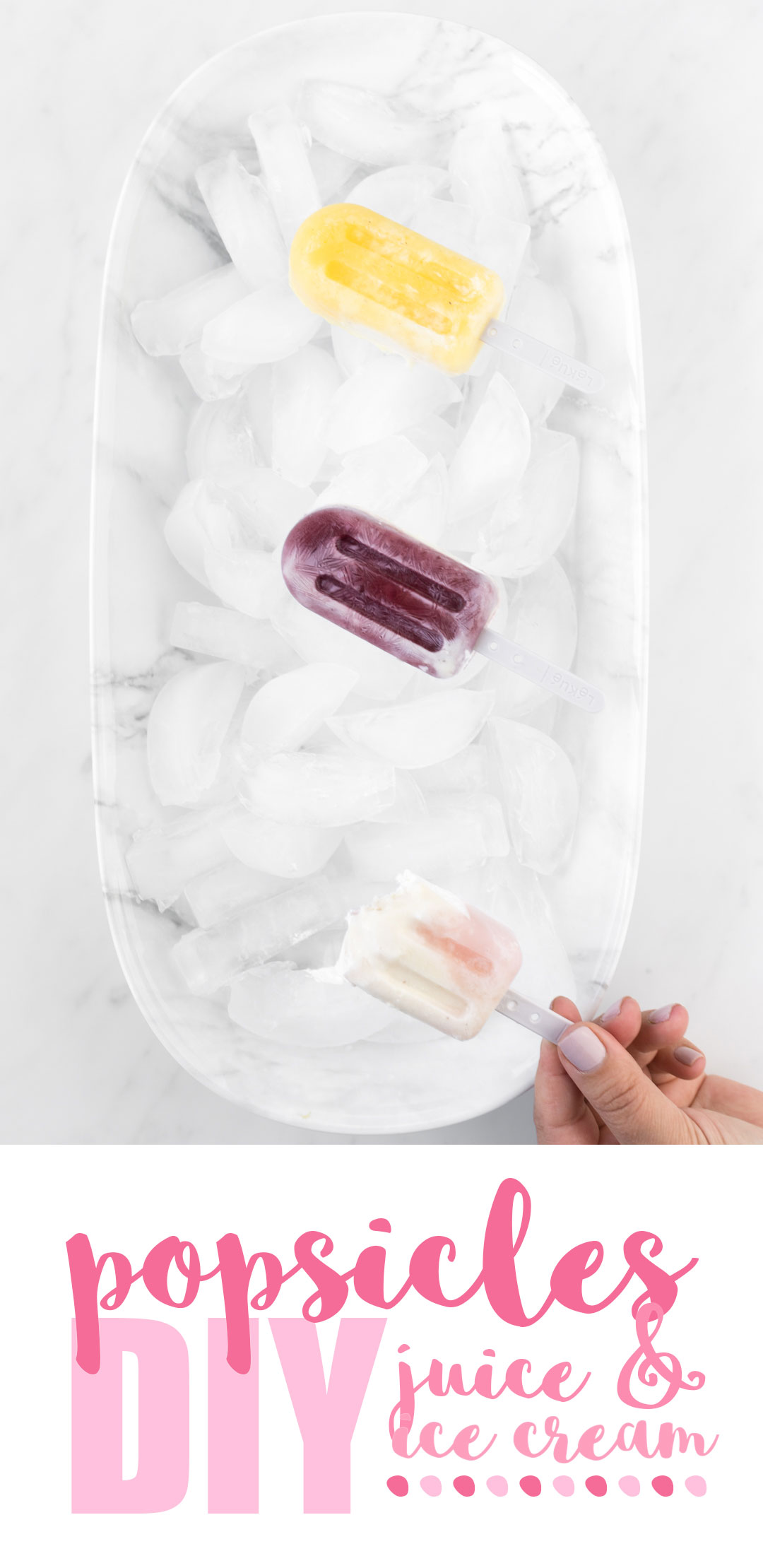 Which of these flavor combos are you looking forward to trying the most?