Are you still brainstorming for that awesome Mother's Day gift? I pride myself on "trying" to be an awesome gift giver, but it can be very difficult at times.  Even when you LIVE with someone and know their ins and outs, it's not all that easy.  Some people already seem to have everything they need and there are those that you haven't seen in a while… who knows what they have, want or need? Well, friends, I have a cool last minute suggestion that I think mom will love. This is a sponsored post about Oral-B, all opinions are my own.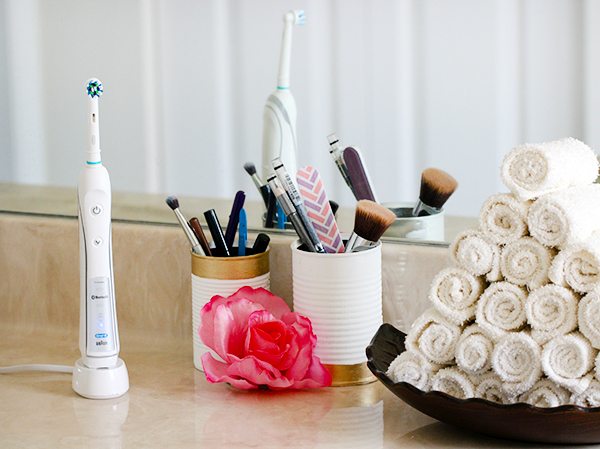 I was instantly smitten with the Oral-B Pro 5000 SmartSeries with Bluetooth Connectivity! If you haven't heard about these, don't worry, I'm going to tell you all about it right now! I know that I shouldn't be all that surprised, but this toothbrush has Bluetooth connectivity and it works with the Oral B app! Yes, you heard me correctly. This innovative new toothbrush series literally can work in conjunction with an app.
Thus answering YES to the the question "is there an app for that"?
Give Mom Something to Smile About
I mean literally! Mom may not be sitting around wishing for an awesome toothbrush this Mother's Day. That's because she hasn't met this one yet.  I haven't decided which quality that I'm most thrilled about here.  The 3D action? Maybe it's the 100% more plaque that will be wiped out when compared to a manual toothbrush? The fact that it's rechargeable? Maybe!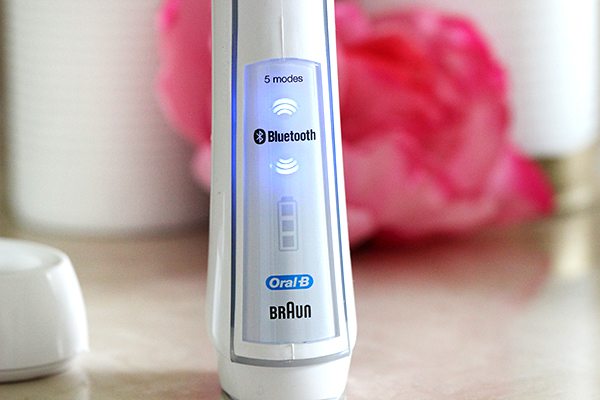 Honestly, I think the thing that really has me is that it's an interactive system when used along with the app. You can time your tooth brushing sessions and track your actions to keep a close eye on your oral care. Seems to me this fancy toothbrush will really have mom's back.  (She can also catch up on news and other good stuff right on the app while she's brushing those pearly whites.)
Just look at those bristles! This toothbrush is ready to take care of mom's gums and give her a deep clean like never before.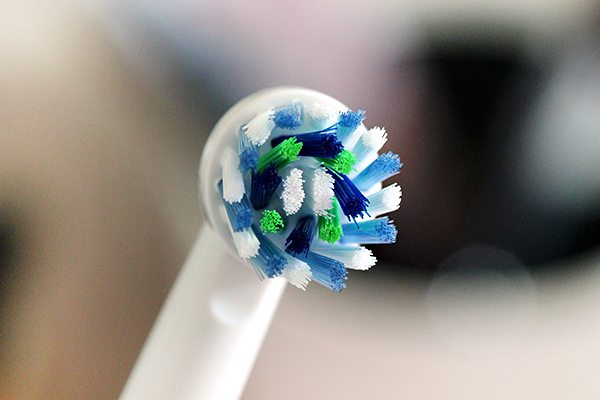 I'd like to think of it as giving your mom's oral care the "spa" treatment.  After all, she deserves it! You'll feel good knowing that Oral-B is the number one oral care brand used by dentists worldwide!
Sound like a thoughtful gift to make mom smile? Make sure you visit www.orab.com/coupons to find out how you can save $20-off the Oral-B Pro 5000 or $30-off the Oral-B Pro 7000! That's some big savings!
Visit Oral-B online to get more info about their innovative new SMARTSERIES toothbrushes.
Join the discussion on social media with the hashtag: #oralb
Do you think your mom would be impressed with this toothbrush? I won't judge if you buy one for yourself too. 😉