This is a sponsored post about Jose Ole Nacho Bites, regardless all talk about ravenous teens and other opinions are my own.
My son started the 8th grade this year and I honestly don't know when IT happened.  The part where his appetite seemed to have tripled overnight and is just never satiated. He walks in the door after school like a ravenous animal from the wild. While it may sound like I'm exaggerating, I assure you I'm not. Prior to experiencing this phenomenon first hand, I honestly didn't realize that teens literally could in fact threaten to eat you out of house and home.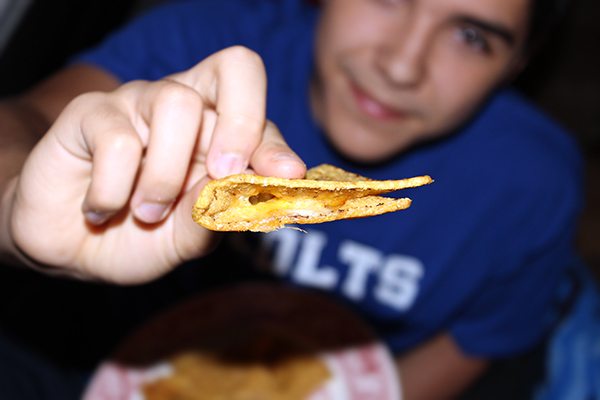 Yes, the adorable kid above now has an appetite that is larger than life. So, what to do about it? Well, I've made sure he is eating all of his lunch at school first since I was in disbelief, but after all of the obvious things, I try to provide him with nourishing and tasty snack options. Since I had the chance to try the new José Olé Nacho Bites, why not prepare them for an after school snack? Yeah, he pretty much loves them. Can you tell? He isn't the only one… they are an instant hit here on the home-front.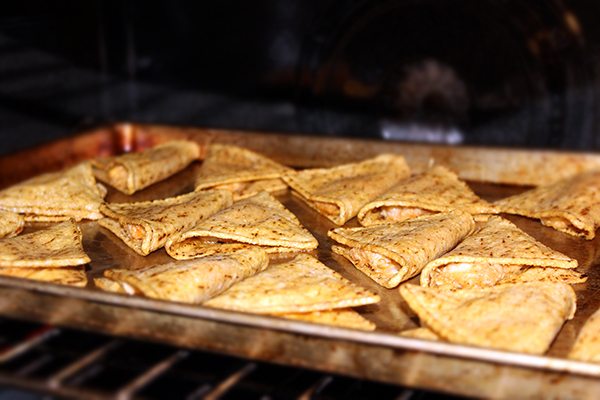 I was impressed with how unique they were, they are made of a crispy corn tortilla so they bake up so crispy and satisfying. Add a spicy seasoning, chunks of real chicken and melted cheese filling and these are quite the little treat! The best part for me? I can keep them stocked up in the freezer so that we can keep them on hand for any occasion.  Hubby has already requested these for the next "game day".
Other perks? They cook up really quick whether in the oven or microwave.  Means I don't need to spend extra time cooking up something tasty to snack on and if needed my son can even make them for himself.  I am always "crunched" for time, so this is a win/win!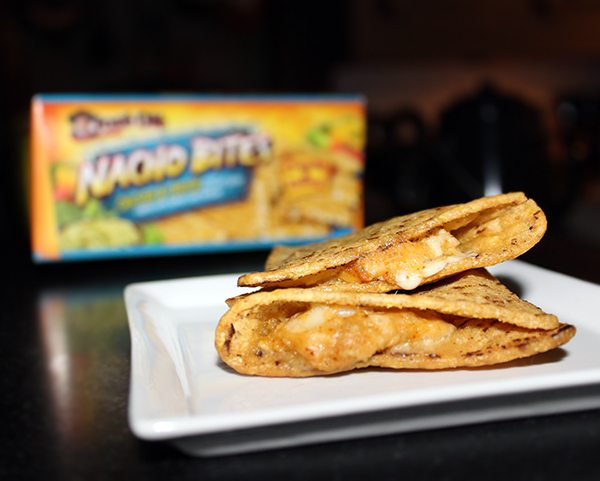 Love having a unique option to serve after school. When the final school bell rings, it's Olé O'Clock around here! We have a new go-to favorite to keep on hand! Can't wait to hear what you think about them!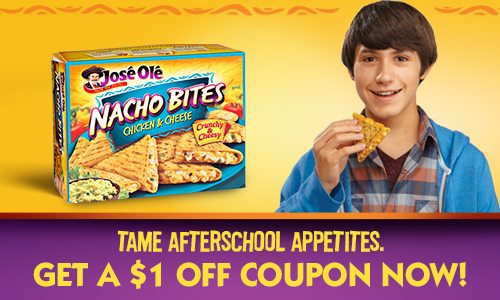 Can you resist trying the new José Olé Chicken & Cheese Nacho Bites?
Don't wait because there is even a $1 off coupon to help you save on your first box!
Stay in the loop!
This blog post is part of a paid SocialMoms and José Olé blogging program. The opinions and ideas expressed here are my own.
Do your kiddos have an appetite that is larger than life too?