Some of my best getaways have been road trips. It's a great way to pack the whole family up and head somewhere to explore without breaking the bank. Today, I'm excited to share how to make the best out of your low budget road trip. From what to bring, what to look for in a value hotel to how to preserve the perfect memories. My best trick is to make the best out of every moment and capture it all with your camera. This post is sponsored by Extended Stay America, I was hosted at their Daytona, FL hotel for purpose of this article, all opinions are my own.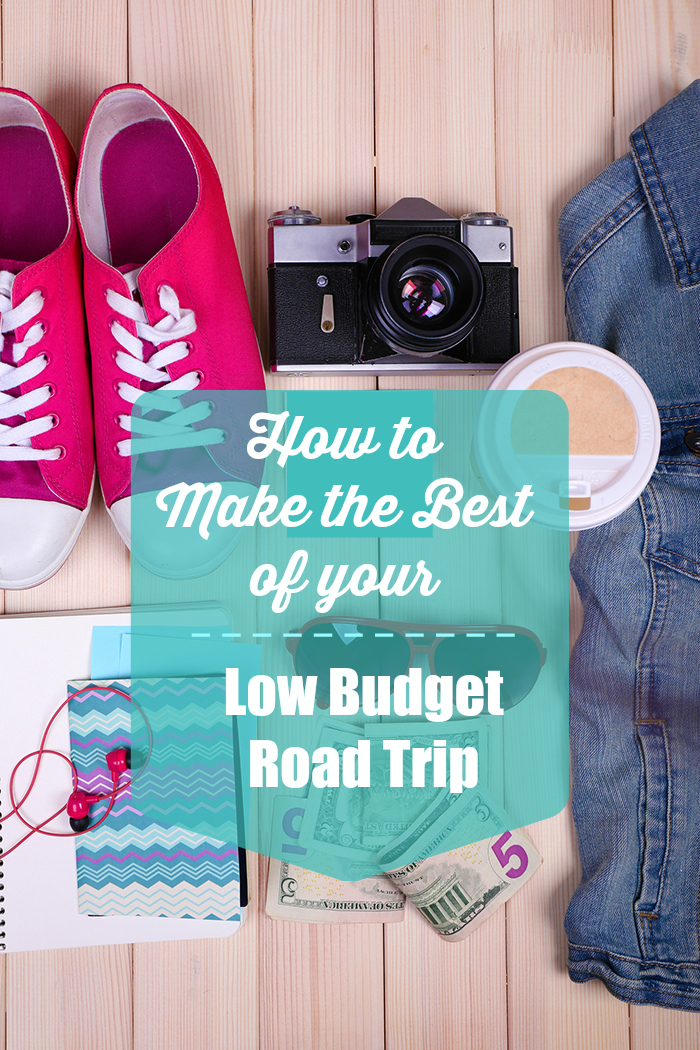 Picking the Perfect Destination
Some of my best vacations have just been an hour or so from my house. I'm not even kidding. Here in Florida there are just so many places to explore and they're just a drive away. Even when I lived in Rhode Island, you could be in another state in just minutes. Oh the possibilities. It makes for a really affordable option without missing out on something amazing. Making the most out of your road trip is going to really depend on your outlook. You can totally make it happen if you pick with care.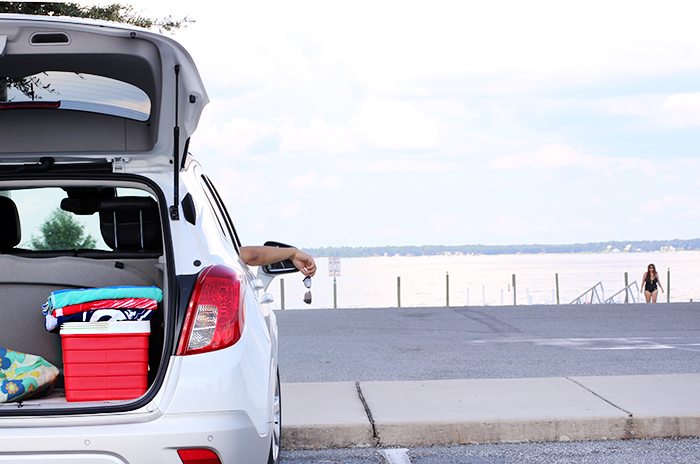 To keep on a budget, make sure to choose a destination that has a lot to offer naturally. My favorite place for this is a place just like Daytona Beach where we went a couple weekends ago. You have miles of beach that is free to explore and also an action packed boardwalk. Just taking in the scenes alone makes for an exhilarating visit. They even had fireworks.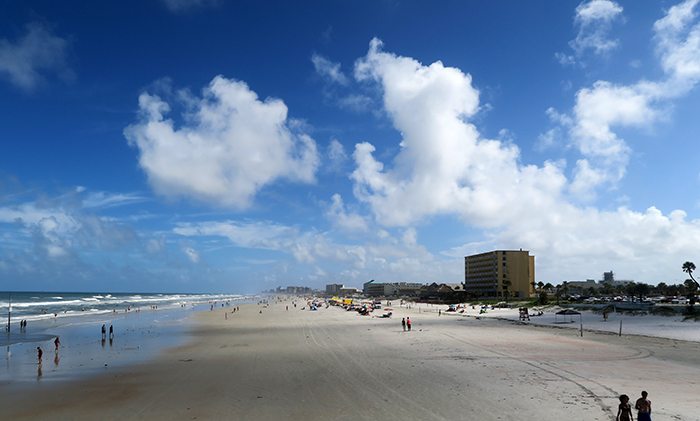 Bring Your Own (Delicious) Food
One of the largest expenses when traveling is the cost of meals. You can shave a huge chunk off of your overall cost by bringing your own food. Make sure to buy it at home to save even more money vs. paying the cost of being a tourist.
Make sure to choose a hotel that is built for longer stays and also has kitchen accommodations like Extended Stay America.  Each room has a stove, and a microwave. Beyond just the ability to cook and have access to a refrigerator in your room, they even have custom cooking items that you can choose like toasters, pans, cutting boards and more. It's like being able to stay from your own home away from home.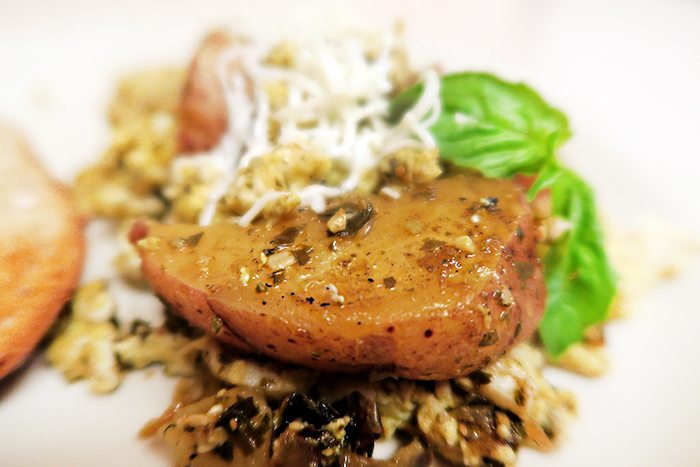 Gathering the family around for a good meal at your hotel is a great chance to create new memories without breaking the bank. Try a new recipe or two while you're there or get the family involved in preparing your favorites. I made a delicious breakfast during our stay and it was so good. It was a pesto egg and potato breakfast that all of us loved. Imagine that, all from our hotel room?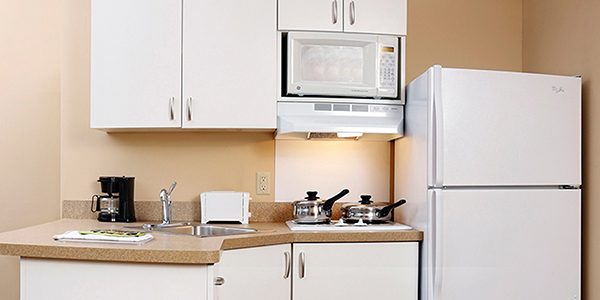 For another way to get the most out of your vacay, choose a hotel that offers breakfast for another meal you won't have to pay for out of your travel budget. Extended Stay America offers up a Grab and Go Breakfast each morning complete with breakfast bars and muffins, hot cereal, coffee, and tea.
Choose a Value Hotel
Let's put on the brakes for a moment. Choosing a hotel that will bring value to your family is completely different than jumping on the internet and searching for "cheap" hotels. A value hotel is going to be in the business of understanding your needs when it comes to travel not skimping on the comforts you want.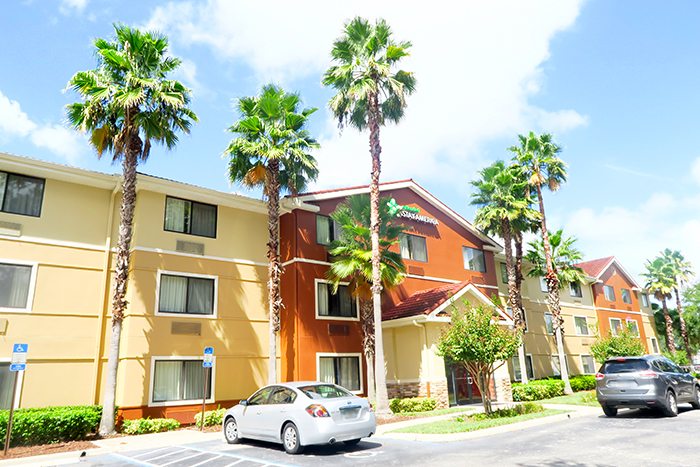 As I mentioned, we stayed at Extended Stay America on our recent trip to Daytona Beach. The take is equal to the give. The location we stayed at was not directly at the beach, which equals big savings. The give is that it's conveniently located and priced well which equals a good value to get the most out of your trip. They're geared up for your extended stay and their rooms are ready to offer up the comforts of home.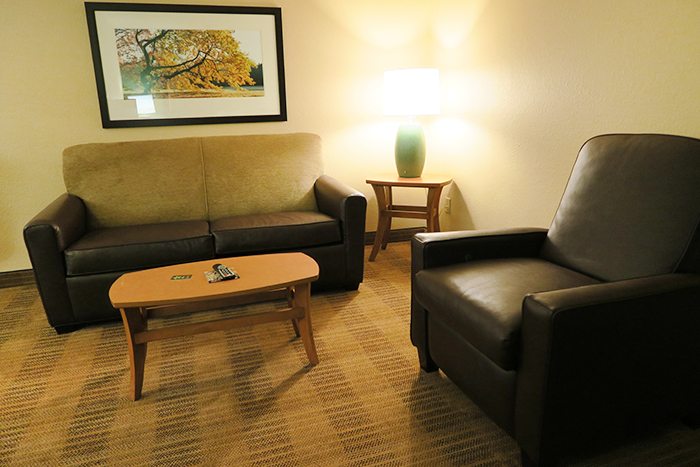 We were really impressed with our stay, the layout was carefully created in a way that we didn't feel crammed. We had a comfortable living area and flat screen TV for entertainment. Our room also had a desk area as well as a kitchen complete with seating to eat.  It was easy to get settled in and not feel like we were a bunch of sardines. Thumbs up to that!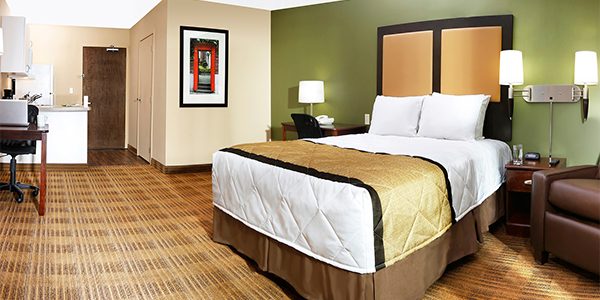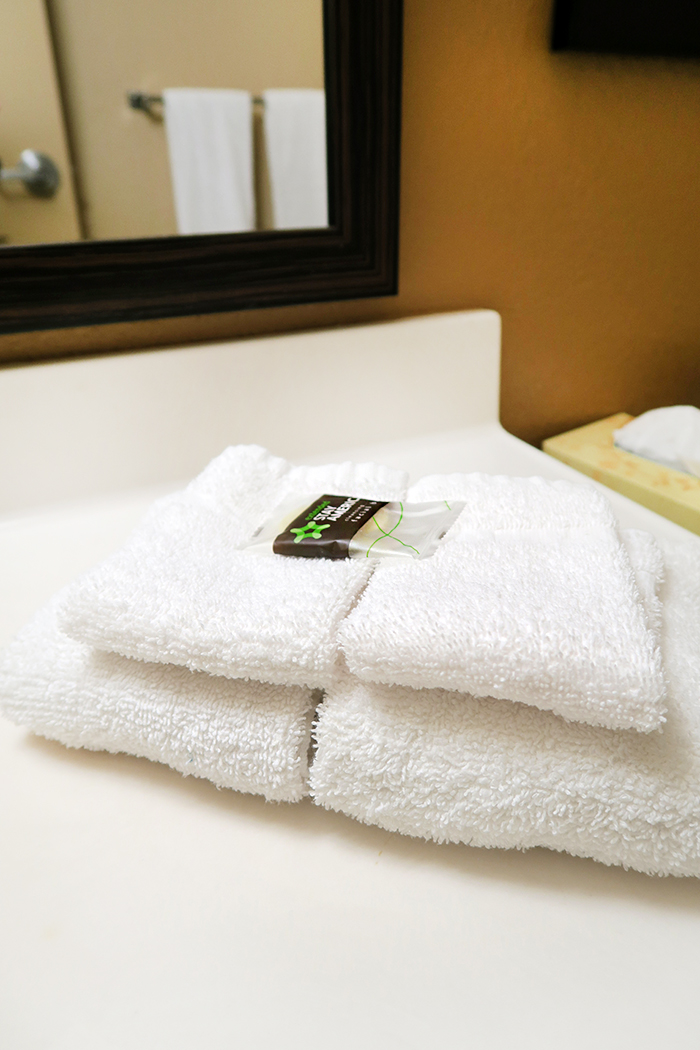 Create and Capture Moments
Your budget friendly road trip is all in what you make it. Learn to cherish the little moments and get ready to explore all of the natural attractions that you don't get to see everyday. When we arrived later in the evening on the first night in Daytona, I noticed how beautiful the moon looked through the trees. It's not a view I'll get to see often, so out came the camera.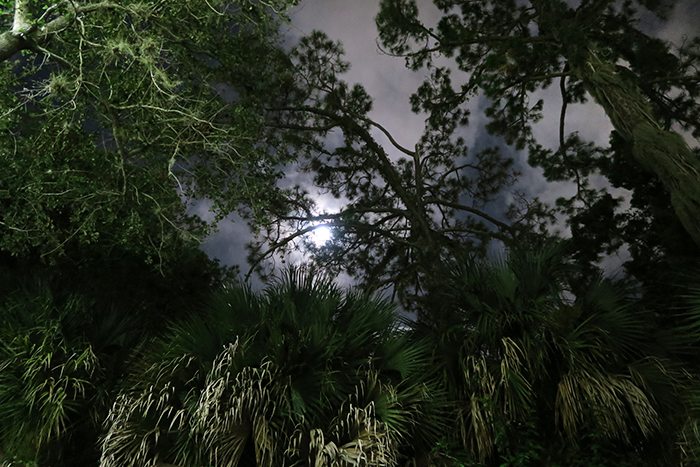 If you like my suggestion of visiting a naturally beautiful destination like a beach, you'll have plenty of amazing photo opps.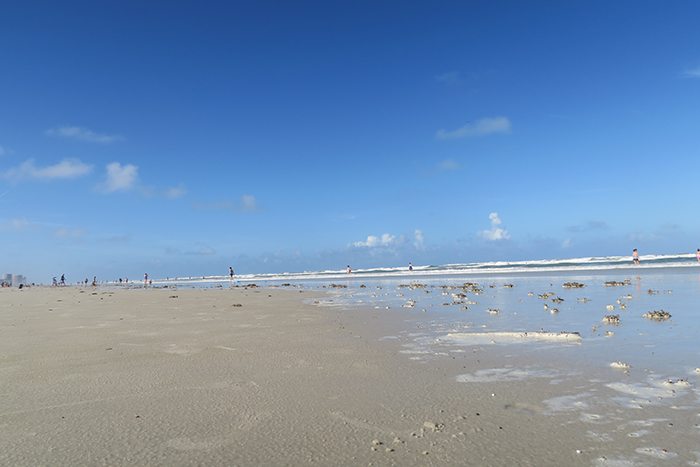 I hope you liked some of these ideas on how to make the most out of your budget friendly road trip!
For more information on booking your next trip with Extended Stay America, visit their website.
Stay in the loop by following them on Facebook, Twitter and Instagram.
Happy road tripping! What are your best tips for a GREAT road trip?