I love a great smelling body wash, it can really brighten my mood big time! Great scents in general can boost my mood and it's about time to realize it more. On the topic of great smelling body wash, I'm excited to introduce something innovative! Plus, I'm going to share how easy it is to hack your body wash and turn it into a delightful body scrub that's perfect for use and even better for making easy gifts! This is a sponsored post by Lunchbox about the Caress® Forever Collection at Walmart, all opinions are my own.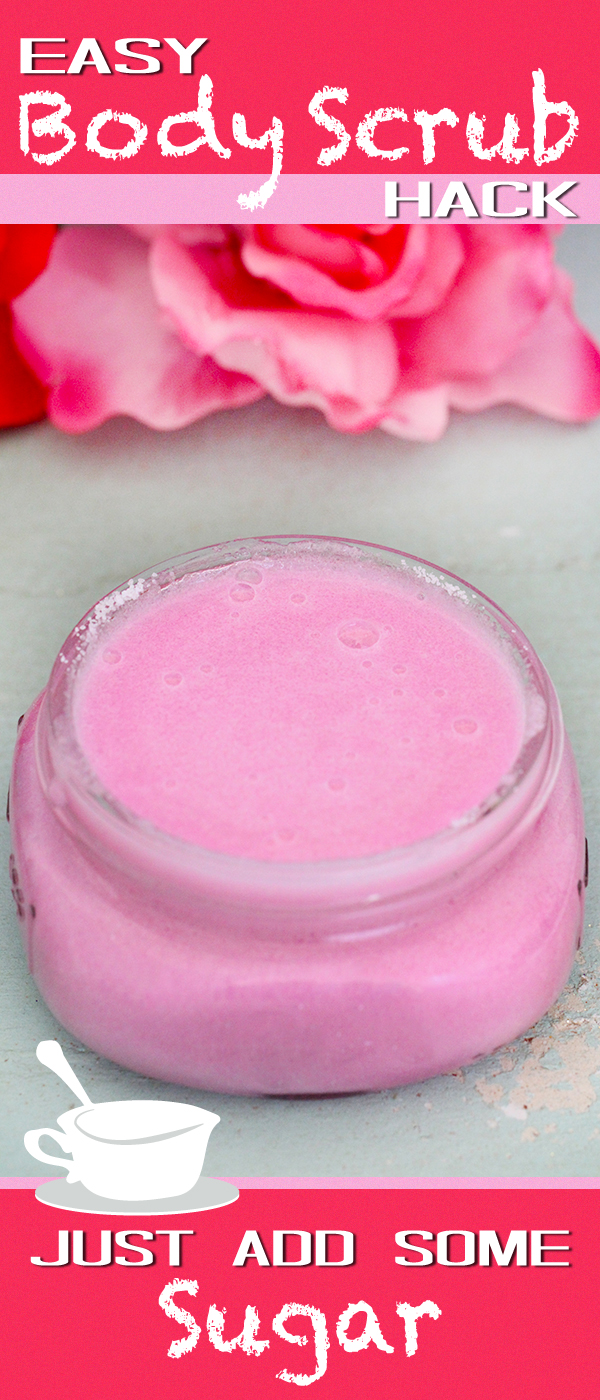 Imagine a body wash that actually responded to touch? That sort of advanced tech is actually a reality with the new Caress® Forever Collection! Fragrance is released when you touch your skin throughout the day! It's said to last up to 12 hours with their Fragrance Release Pearls™. What are these, you ask? They are invisible beads found within the body wash to release bursts of perfume every time you touch your skin. Now that's ultimate freshness that lasts!
The Caress® Forever Collection features two body wash scents including Caress® Love Forever™ that has spicy floral sweetness and Caress® Adore Forever that has a rich floral scent. I recently purchased the Adore Forever to check out, I am loving the scent big time.
I had the idea to try and use a body wash and turn it into a body scrub. I love making body scrubs, it's so easy and fun. This idea though, is by far the easiest. You get to pick your favorite scent. So easy!  This also makes a perfect spring or Easter gift idea.
Aside from being so easy to do, it's a way to get more of your favorite Caress® Forever Collection scents into your beauty routing! Score!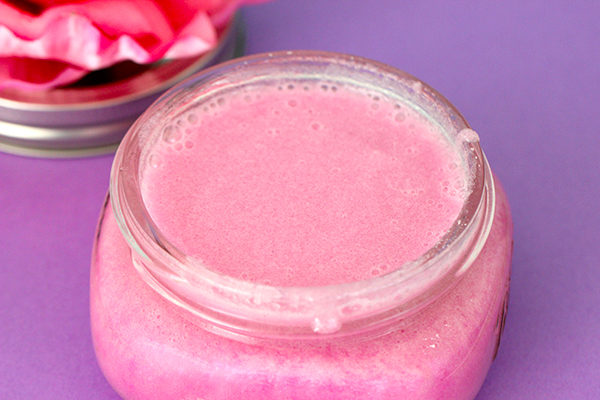 Learn more about the breakthrough touch-activated technology with the Caress® Forever Collection here!
Tell me, which  Caress® Forever scent will you try first? Love Forever™ or Adore Forever™?