I'm so excited about the holidays, I love making fun things and what a perfect season for some homemade love. I've only tried making my own ornaments a couple of times, but it's the perfect way to make something to preserve memories. I was really excited when I received an Epson LabelWorks™ Printable Ribbon Kit to try out (See the newest printable ribbon model) All opinions expressed are my own.
As you can see, I've been having quite a lot of fun with it by creating my own personalized ornaments for Christmas.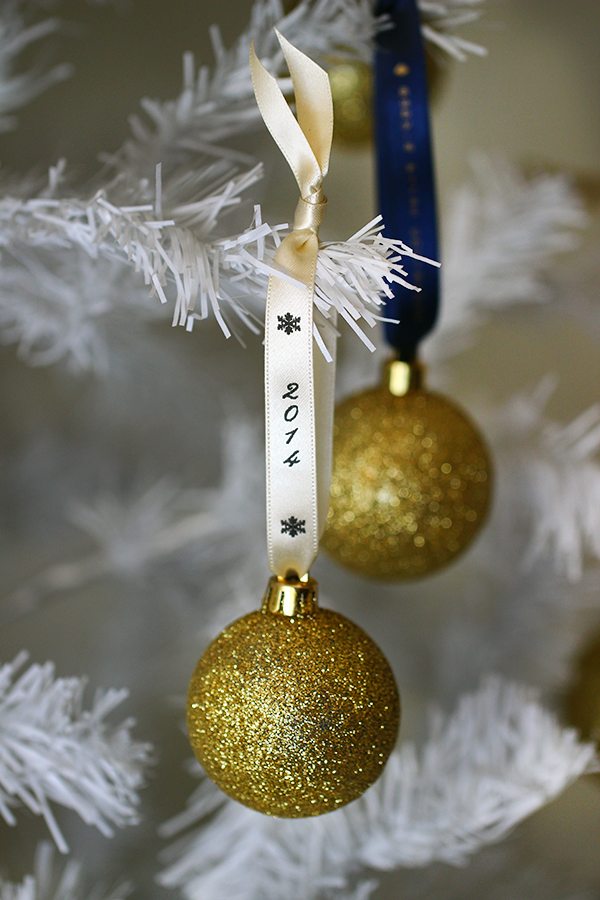 There are just so many nifty things you can do with the LabelWorks™ Printable Ribbon Kit. Being able to create your own customized labels anytime you want is all kinds of awesome. Things to do? Make personalized ornaments, favor bags, hair bows, greeting cards and pretty much anything you can think of.
The ribbon kit comes with two satin ribbon cartridges. Each ribbon cartridge has a complimentary color "ink" that prints on it. My kit came with: beige ribbon with black text and navy ribbon with gold text. You can purchase additional colored ribbons.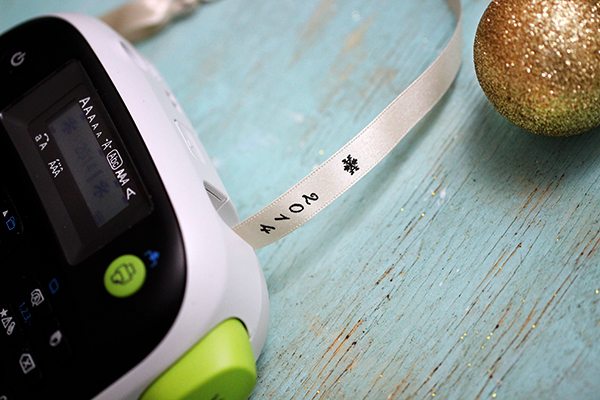 I was honestly impressed about the entire concept immediately. But after actually "getting my hands dirty" and getting to try all the features, the most impressive thing is just how many options you have to customize. You can choose from different fonts, size of font, one or two lines of fonts. You can even add a frame to your text or insert symbols. My favorite for the project I worked on were the "occasion" symbols like Santa Claus, Snowflakes and Christmas Trees. It was also cool to be able to choose vertical font in order to make my ornaments. I figured that out after trying to use the horizontal print, they look so much better printed vertically instead.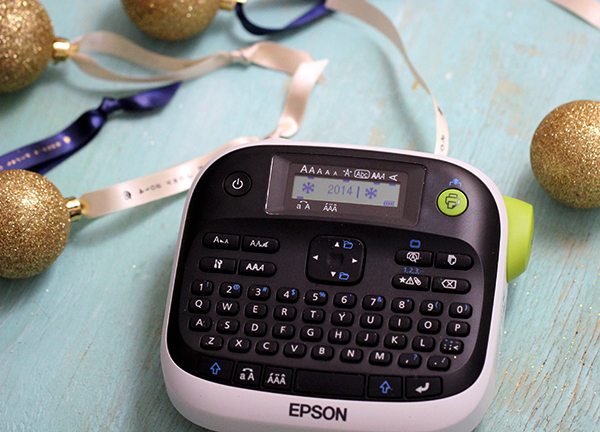 With all of the many options to choose from, I still found this Printable Ribbon Kit extremely user friendly. The instructions are really clear and to be honest, I only had to refer to them a couple of times. Pretty sweet because I have the patience of a peanut. (Not sure if it reads well, but that's me being funny). It's totally true though.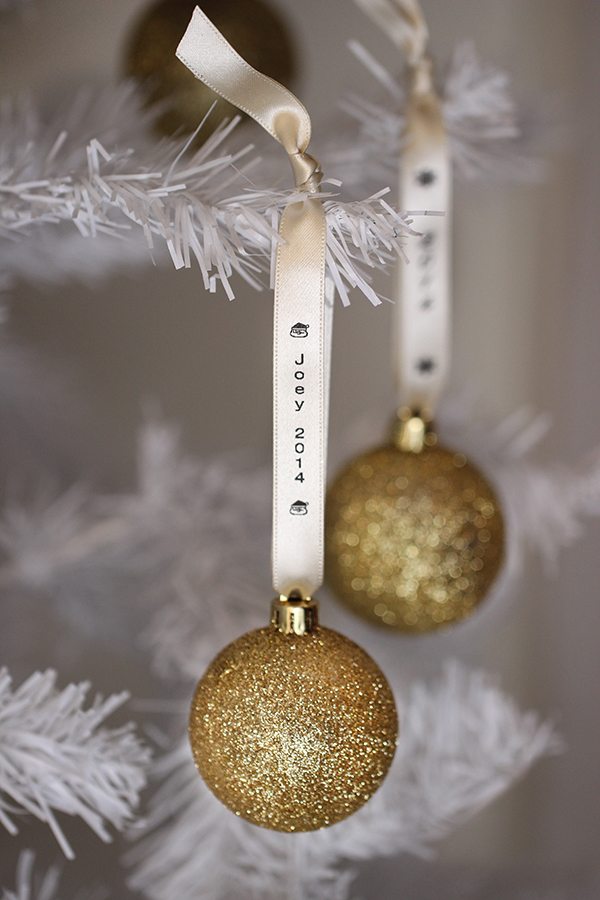 To make my own personalized ornaments, I used the vertical print option and added my choice of symbols and fonts. It's so easy to do! Once I printed my ribbons, I just simply threaded them through the opening at the top of my glittered decorations. I am pretty sure everyone on my holiday list is getting one of these. 😉
Intrigued? Learn more about this LabelWorks™ Printable Ribbon Kit made by Epson. Check out the current ribbon printer here.
What would you make first if you had a printable ribbon kit? Ornaments, party favors?