This is a sponsored post written by me on behalf of Balance. All opinions are my own.
When is the last time you spent a good five minutes on yourself? I've found that forcing myself to take a little break from work really helps my productivity. When I'm working hard, it's easy to just keep pushing. Taking a break seems like a big waste of time. But, it's totally not. When I'm feeling overwhelmed and like I'll never get to finish a project, sometimes just a small break away from the computer does me wonders. Spending just 5 minutes pampering myself or flushing my mind makes a big difference. Today I'm sharing my favorite 5 minute break ideas that have been helping lately. I hope you'll find your favorites too, you deserve it.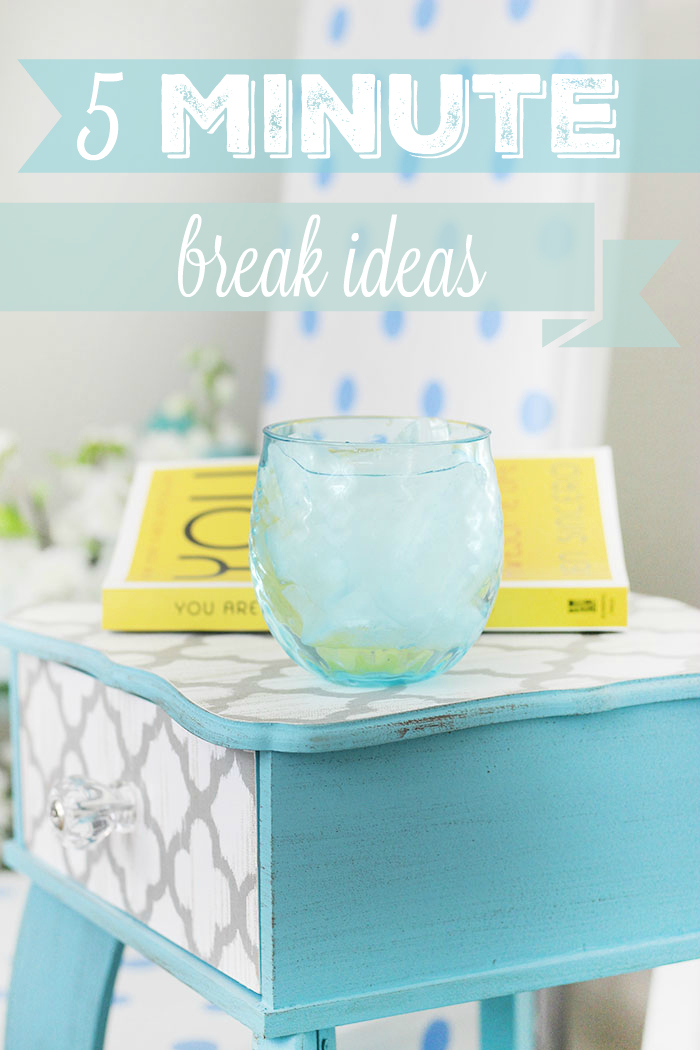 Speaking of treating yourself, Balance and Birchbox are working together to help women like us achieve even more fabulousness! More on how to win a year of Birchbox with select Balance bar purchases later!
5 Minute Break Ideas
When I'm feeling overwhelmed with work or just exhausted from my day, these quick pick-me-ups totally change my mood. Sometimes I'm just feeling hangry and other times I'm feeling frustrated. You know those days when nothing seems to be working out? I get that all the time. I have a vision, but reality is just not having it! That's when it's seriously break time.
Take a walk. After sitting on the computer for hours, getting a little stroll in really helps clear my mind.
Get a breath of fresh air. If a walk is out of the picture, just spending a few minutes outdoors helps me feel instantly better.
Have a refreshing snack or drink. It might not be lunchtime, but I'm hungry. Grabbing a quick snack or hydrating beverage is in order. I recently tried Balance Cookie Dough bars and they are so yum! Their bars are balanced with protein and energizing ingredients for a filling snack. I hadn't tried them in ages and was shocked at how good this flavor was. Perfect for anyday I need a pick me up or something to tide me over until dinner.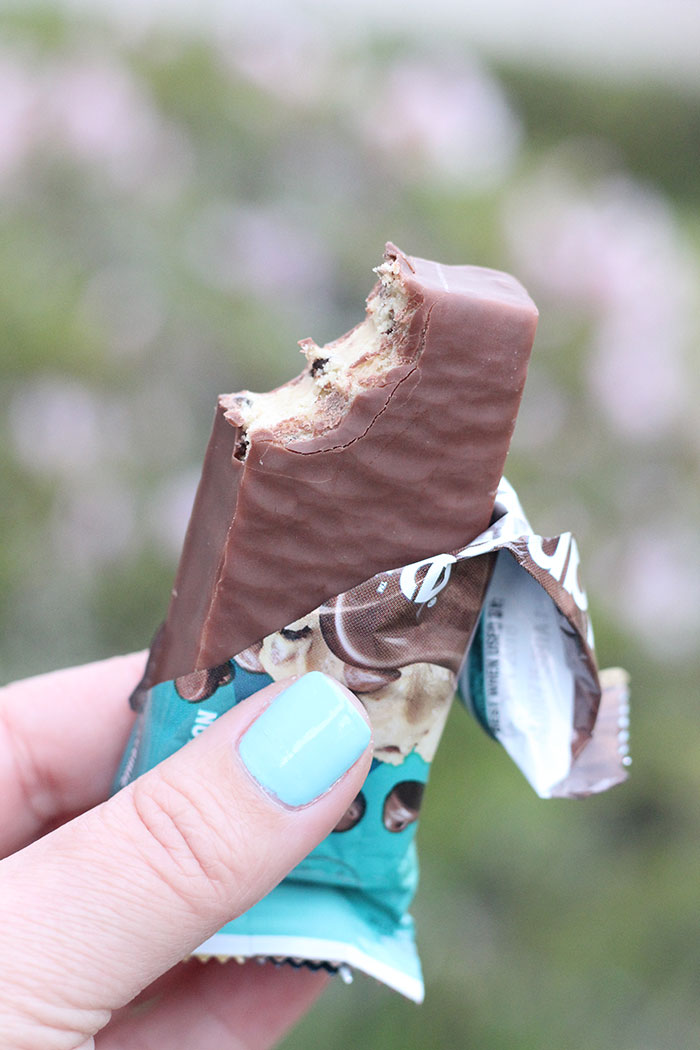 Just step away from the computer and do nothing. Some call this meditating. Whatever you call it, it feels amazing. Just try it and see for yourself.
Paint my nails. There were quite a few years that went by where I stopped painting my nails. I was missing out. There is something so fun about having my nails freshly done.
Read a book. Want a quick escape? Dive into a book. Take a break to read a chapter or two and flush the daily stress. This is something I am excited to do more of.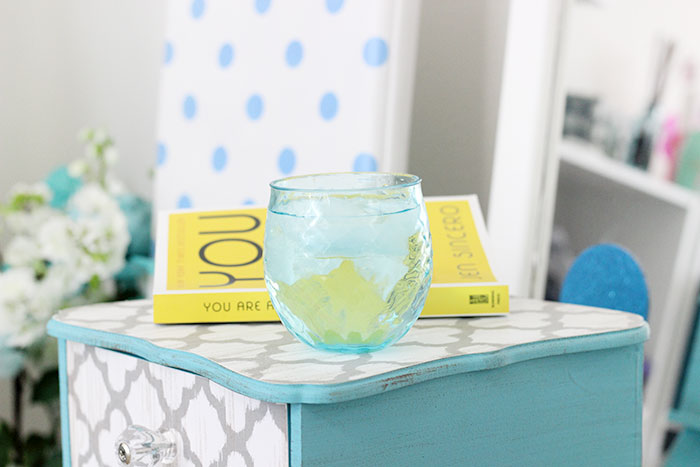 I hope you get a chance to take more breaks too! Now, speaking of spoiling yourself, I have a fun treat for you!
Win a Subscription to Birchbox
Want the ultimate treat? For a limited time, Balance is treating their fans to a chance to win a year-long subscription to Birchbox!
Starting this month, you'll be able to find Balance bars that feature a "golden ticket" on the packaging.
When you buy one of these Balance products, you'll have a unique code to enter online at Balance.com/BirchBoxWinner for a chance to win!
Make sure to try your hand at this fun prize, there will be twenty lucky winners!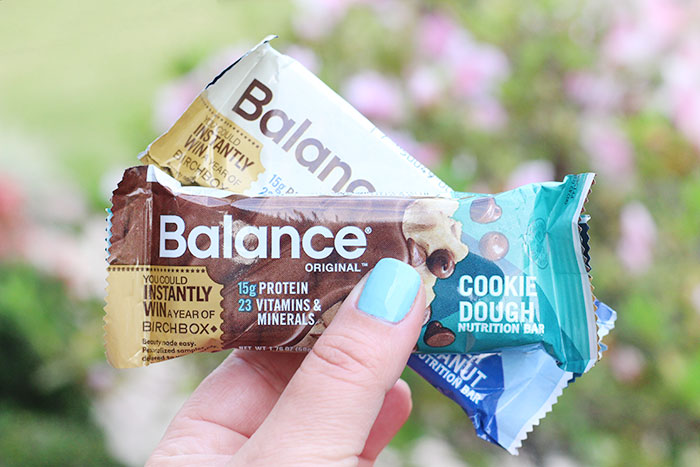 I also had a chance to check out Birchbox for the first time and it's oh-so-fun. Definitely the kind of subscription box that I love. You get 5 samples of top brand products in each box. I love trying out new products like this. Let's take a peek at what was in this month's box.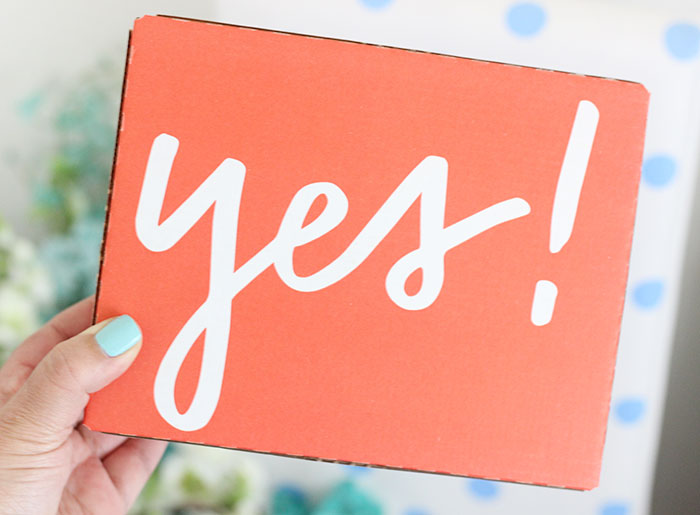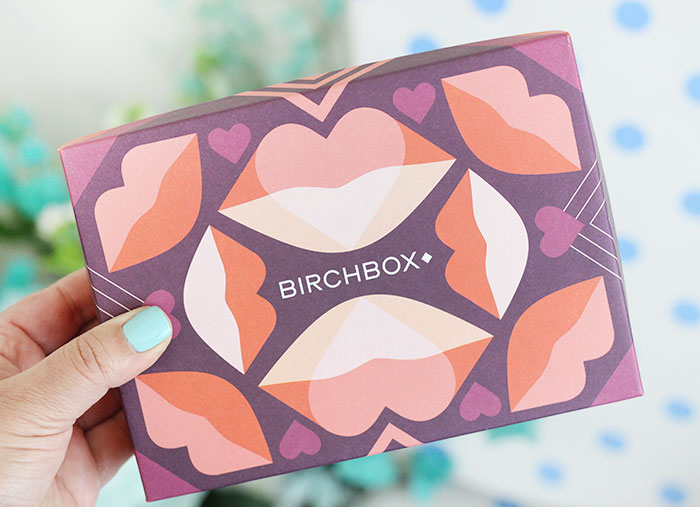 Nothing says treat yo self better than this. My box included a sample of the latest CLEAN fragrance, this amazing lip nourisher from pur-liss that I instantly fell in love with and more fun goodies. I could totally get used to this!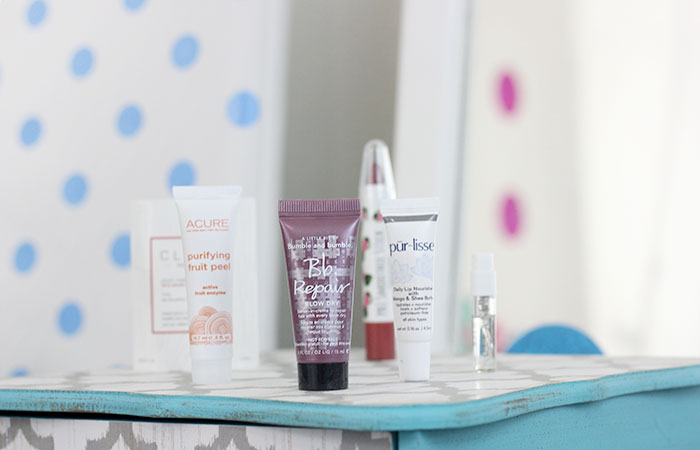 So what about you? How to you take a break? What makes you feel refreshed?
This is a sponsored conversation written by me on behalf of The Nature's Bounty Company. The opinions and text are all mine.