Quick dinners don't have to be boring. That's one thing I've learned over time. Clever shortcuts like the one I used in this One Pan Crab Cakes and Vegetables recipe I came up with are the way to go. Are you ready to try something tasty and new? This quick and easy dinner idea won't disappoint. This is a sponsored post about Gorton's, all opinions are my own.

Do you ever feel so busy that you can't actually think of what you would/could make for dinner? Nevermind the time it takes to shop for the ingredients and actually cook the meal? Sometimes I feel like I'm the only one who has this kind of problem. I always ate a home cooked dinner with my family growing up and it's really important to me to do the same. But, oftentimes I feel like I fail miserably at it. That's why I'm always on the prowl for time and stress-saving shortcuts.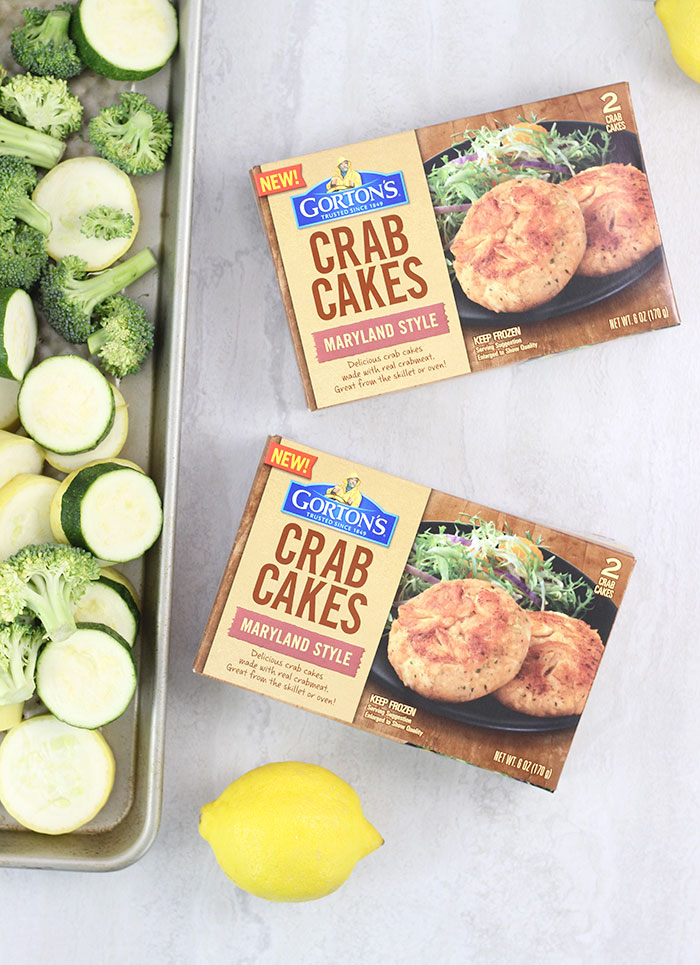 This weekend I came up with what I think is a brilliant dinner hack. A one sheet pan recipe that relies on Gorton's Maryland Style Crab Cakes to add flavor and deliciousness in just a little over a half and hour in the oven.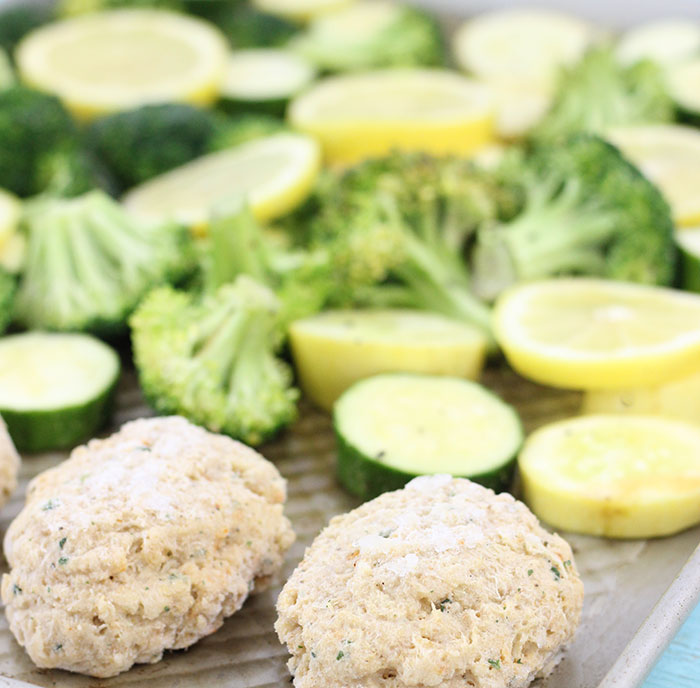 Adding in a load of fresh chopped vegetables and very simple seasonings that complement the crab cakes, this meal was an instant hit. The best part is that you can pretty much add on any non-starchy veggies that your family loves. With just one pan to clean after dinner is another time-saving hack I can totally get used to.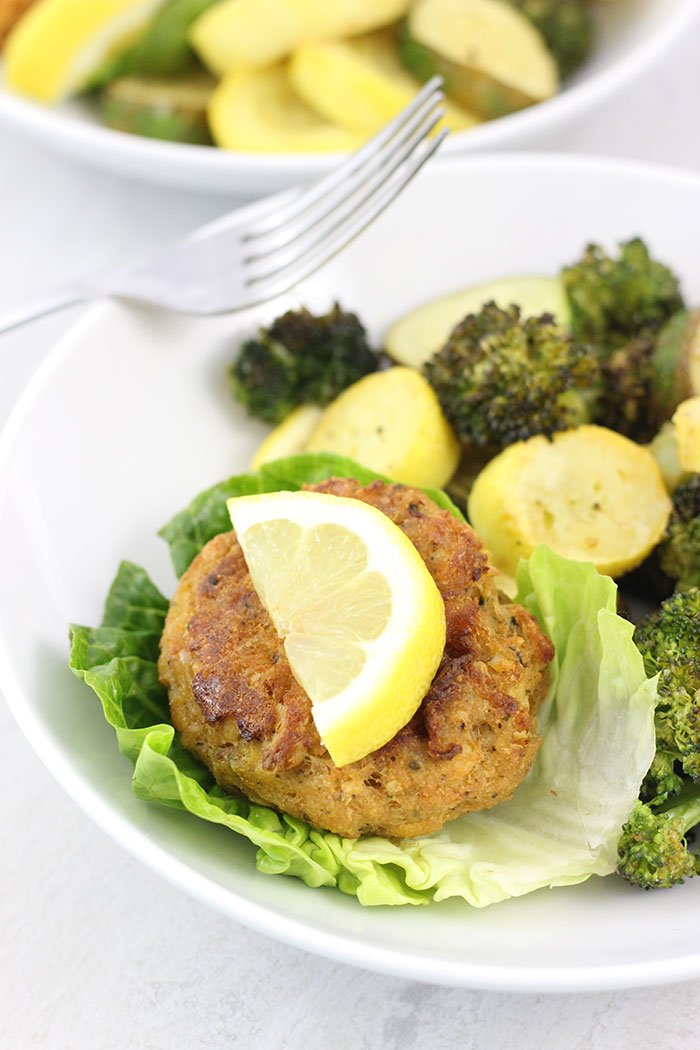 One Pan Crab Cakes and Vegetables
Need to whip up a delish meal fast for your family tonight? This quick fix comes together easily with the help of Gorton's Crab Cakes. Just reach into your freezer anytime to get dinner started.
One Pan Crab Cakes and Vegetables
Ingredients
2 Pkgs of Gorton's Maryland Style Crab Cakes (4 Crab Cakes)
3 Cups Broccoli Florets
1 Lg Sliced Zucchini
1 Lg Sliced Summer Squash
1 Sliced Lemon
4 Tbsp. Olive Oil
2 Tsp. Garlic Powder
Few Dashes of Salt and Pepper
Optional: Greens for serving and lemon for topping or garnish.
Instructions
Preheat the oven to 400 °F. On a large non-stick sheet pan, place the crab cakes and sliced vegetables and lemon. Drizzle the olive oil over the vegetables. Sprinkle the garlic powder and salt and pepper over the vegetables. Bake for 20 minutes and remove the vegetables and lemon and return the crab cakes to the oven for an additional 15 minutes or until cooked thoroughly. Serve and enjoy!
7.8.1.2
277
https://cutefetti.com/one-pan-crabcakes/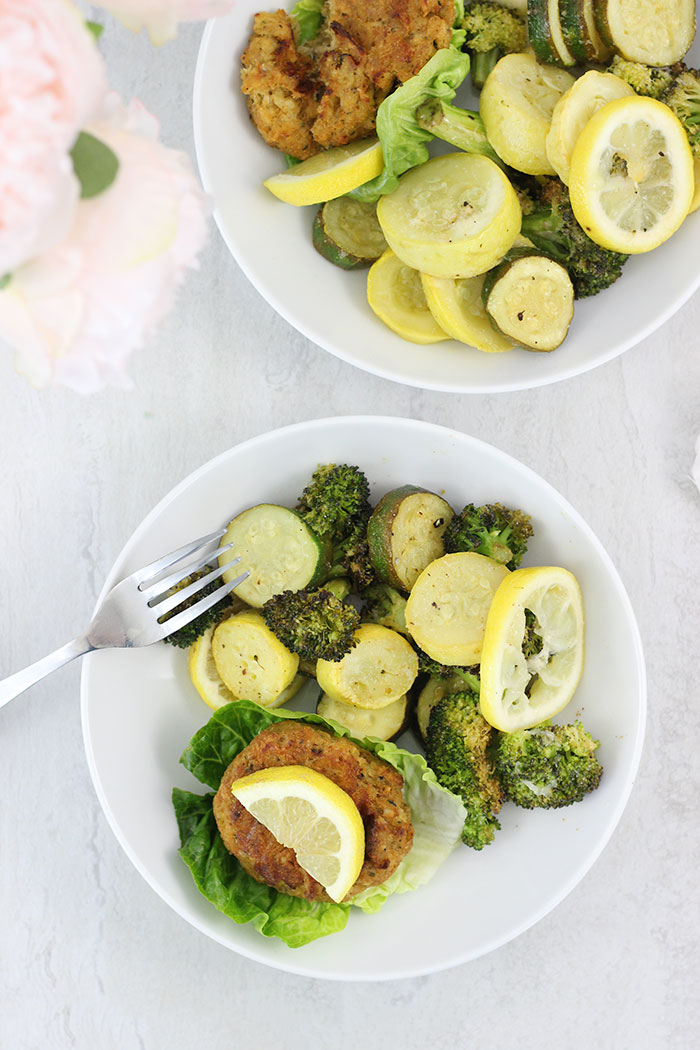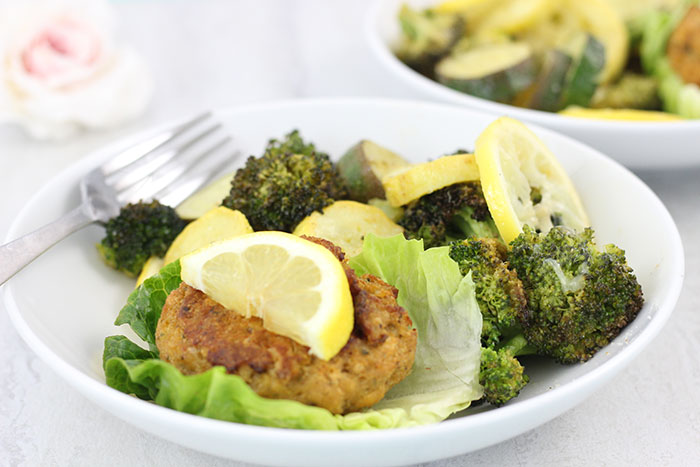 Want more easy seafood recipes? Check out these Popcorn Shrimp Nachos: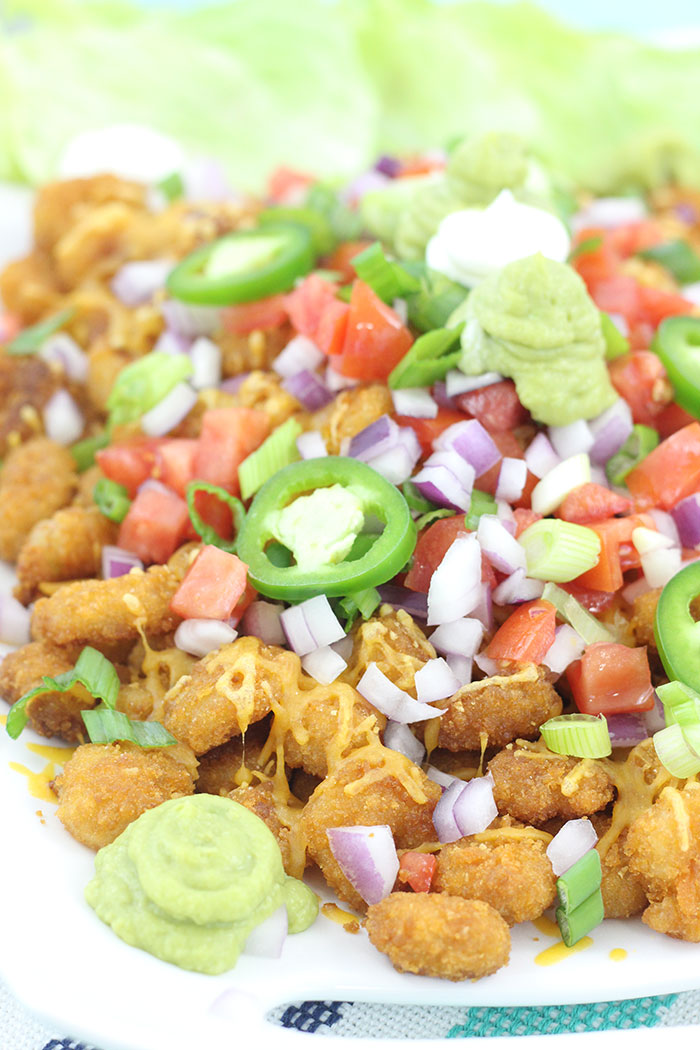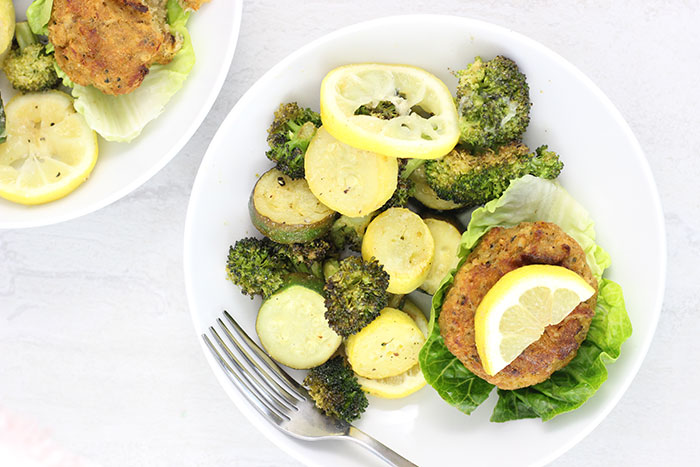 Want even more inspired ideas for serving up seafood? Visit Gortons.com.
To keep in the loop, make sure to like Gorton's on Facebook and check out their Facebook video series for a giggle or two.
Share your ideas! How could you make a meal with Gorton's Crab Cakes? Make us hungry!