Do you enjoy stealing a moment for yourself? It's something I'm always striving for. Sometimes it takes a little personal coaxing like the promise of something refreshing to sip on to force me to take a much needed break. This quick fix Peaches and Cream Iced Tea for one, is the perfect reason to carve out a moment through all the chaos of daily life. Nothing tastes more like "me time" than tea. The dishes can totally wait. This is a sponsored most with Mirum Shopper about Pure Leaf teas, all opinions are my own.


This unusual recipe is inspired by the magnificent tasting Pure Leaf Iced Black Tea with Peach. If you've never tried these fine teas, you're going to love them. To me, it's not just a drink, it's an experience. Making their tea is truly enjoyable, from the gorgeous look of their beautiful tea bags to the aroma.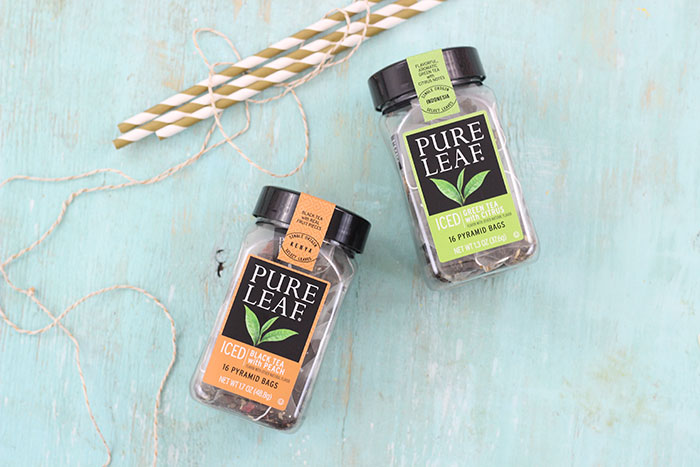 You can find these teas at Target from loose to bagged teas and even Iced Teas. No matter what your tea brewing and flavor preferences, I think you'll find your perfect blend. Try one of these thoughtfully created flavors: English Breakfast Black Tea, Gunpowder Green Tea, Black Tea with Vanilla, Chai Tea, and Green Tea with Mint.
Peaches and Cream Iced Tea Recipe
The intense flavor of peach in this recipe comes so easy thanks to Pure Leaf Iced Black Tea with Peach. To prepare it, you need to steep one tea bag in 6 oz of boiled water.  As soon as the tea bag hits the water, the experience really begins. This tea smells amazing, there's now mistaking the peach aroma.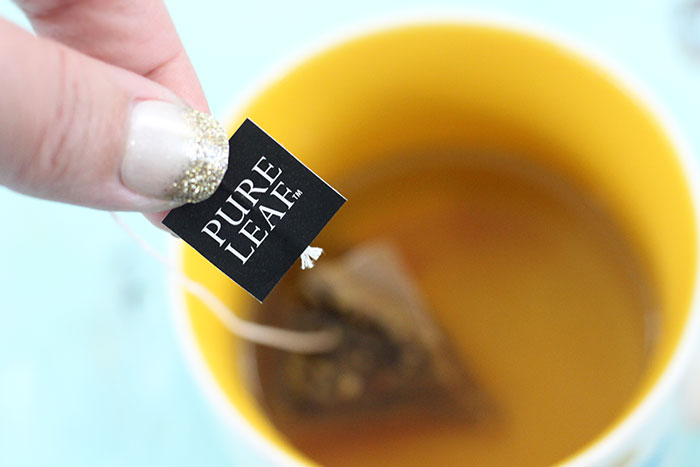 While the tea is hot, add honey for perfectly blended sweetness.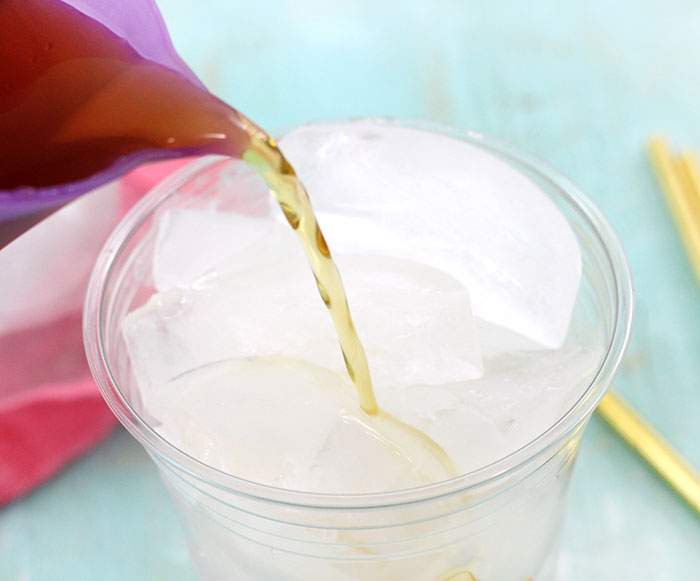 Remove the tea bag and then pour over (or add) ice.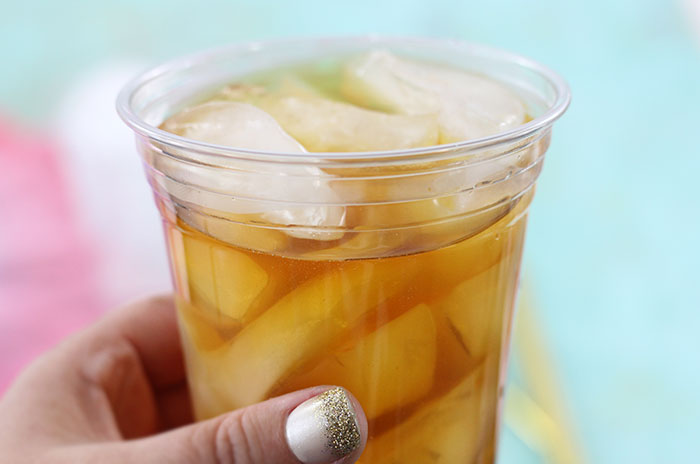 To bring the Peaches and Cream flavors together, I mixed in a little Vanilla Extract and some Half and Half. In just minutes, you can have a delicious tea treat ready for slow sipping.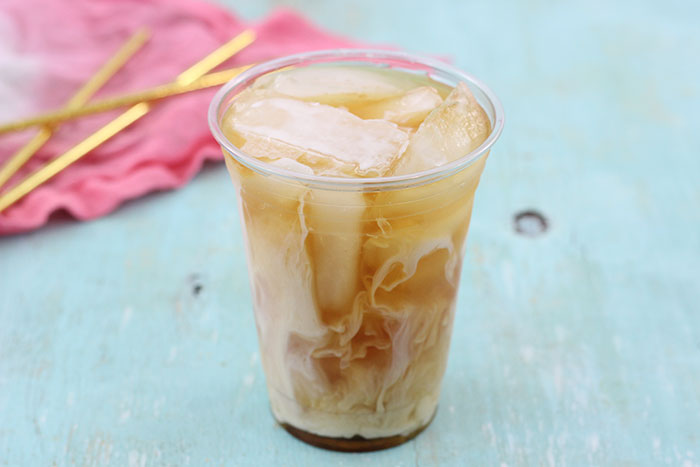 For that extra fancy me-time, add a little whipped cream on top. Mmm. mmm.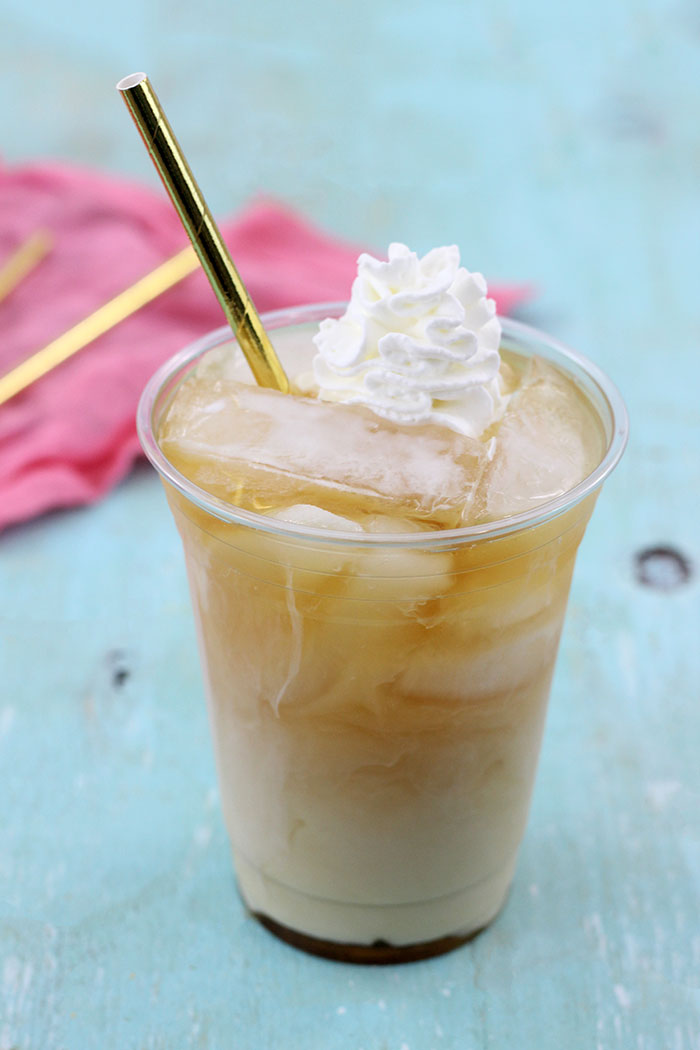 Voila! In just minutes, you can enjoy an indulgent Peaches and Cream Iced Tea. Ooh la la!
Quick Fix Peaches and Cream Iced Tea for One
Ingredients
1 Serving Pure Leaf Black Peach Ice Tea, Brewed
1 Tablespoon Honey
1/4 Teaspoon Vanilla Extract
1 Tablespoon Half and Half
Instructions
Prepare one serving of Pure Leaf Black Peach Iced Tea according to package directions. While warm, stir in the honey until blended. After pouring over ice and mix in vanilla extract and half and half, stir and enjoy.
7.8.1.2
271
https://cutefetti.com/peaches-cream-iced-tea/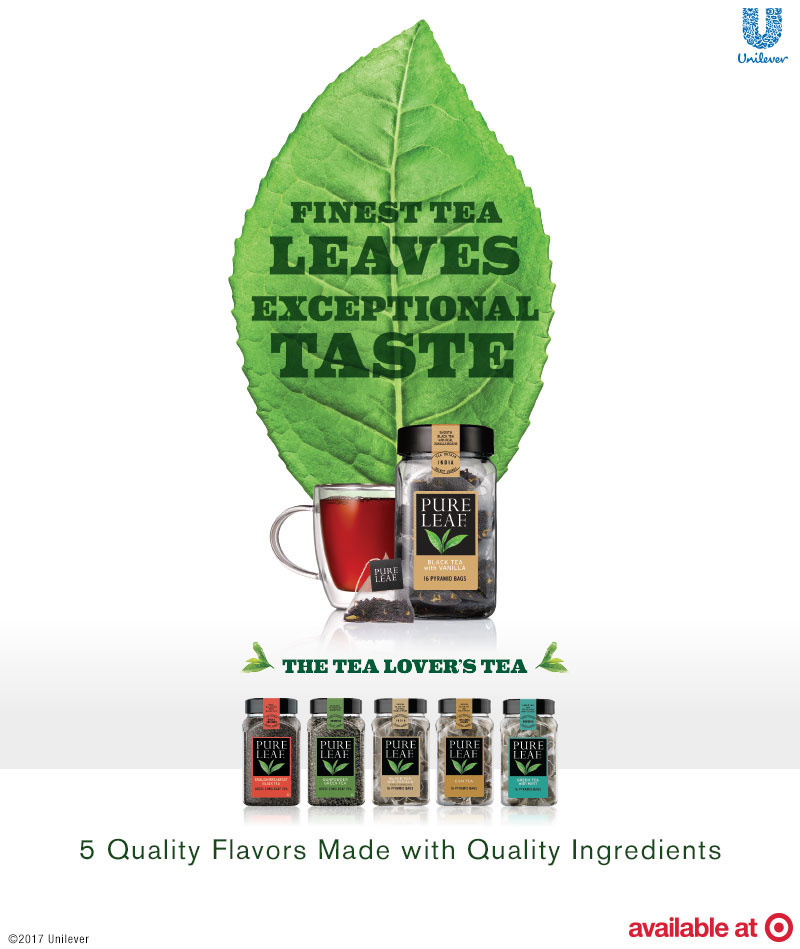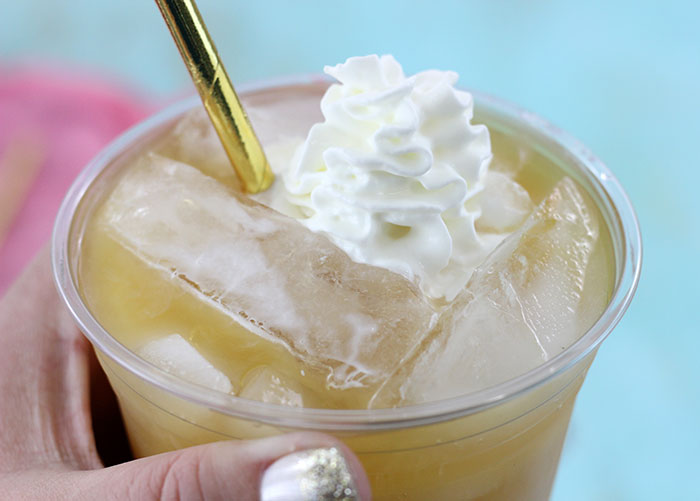 Pure Leaf teas are curated with real tea leaves, you can even learn where the leaves are grown right on the container. I hope you get a chance to treat yo self real soon. As an added perk, you can SAVE 15% off at Target right now! Take advantage through 2/18.
Which Pure Leaf teas do you want to try first? If you had 5 minutes of "me time" how would you spend it?