If there's one combo that really goes together, it's peanut butter and banana. It's was always one of my favorites growing up and it totally still is. With simple ingredients on hand, it's really easy to make the perfect snacks for kids. Today, I'm sharing three tasty ways to make Peanut Butter Banana Roll Ups! This is a sponsored post by Mirum, all opinions are my own.

To make these easy roll-ups, I used Peter Pan Simply Ground Peanut Butter for the first time. Without artificial colors, flavors, or preservatives, it seemed like a win. I have to say that this is the best peanut butter I've tried in a long time and to say that it's even unique. I absolutely LOVE the way they have added very small chunks of peanuts which makes for the perfectly smooth, yet lightly crunchy PB. It's super yum.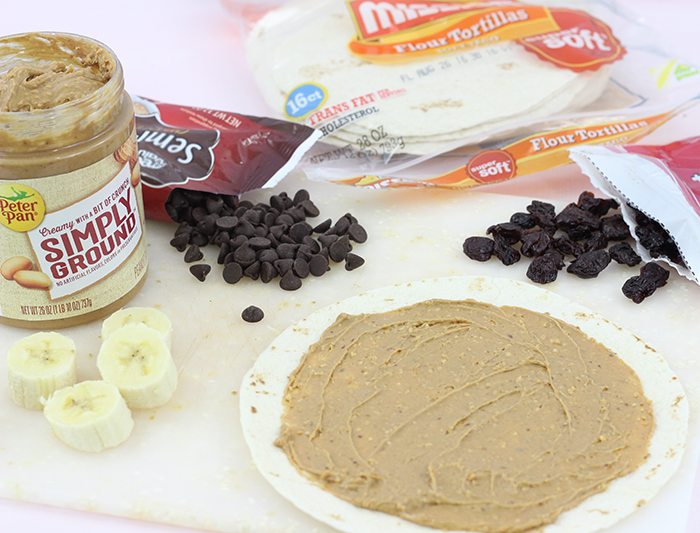 For the perfect way to contain all the flavor, I used Mission Tortilla brand which is always a family favorite for a very wide variety of meals. They also have Organic Mission Tortilla now that are GMO certified and preservative free. The perfect start to a simple meal or snack.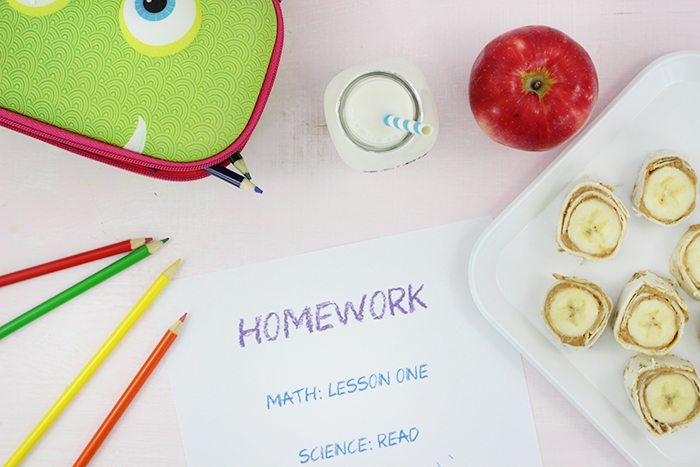 Peanut Butter and Banana Roll-Ups
The main recipe is beyond simple, you're going to love this if you've never tried it before.
Spread Peter Pan Simply Ground Peanut Butter onto a Mission Tortilla and add whole peeled banana. Then, roll it up and slice it for easy eating.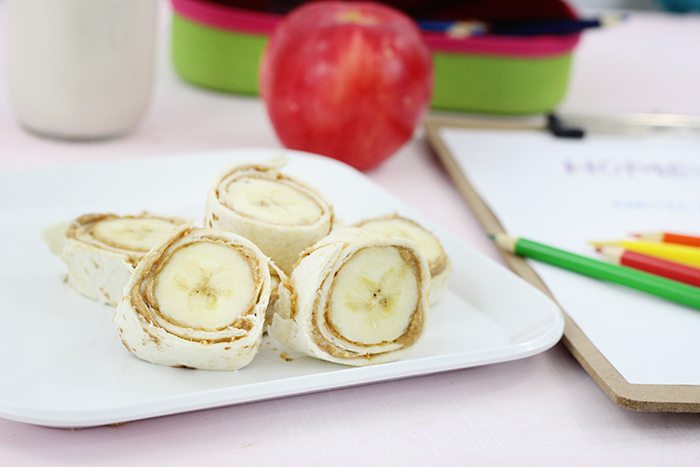 For extra ideas on how to make this basic recipe into something fun, here are some tasty twists!
Add shredded coconut and a drizzle of chocolate sauce. Roll, slice and enjoy! (Psst. This is my favorite combo).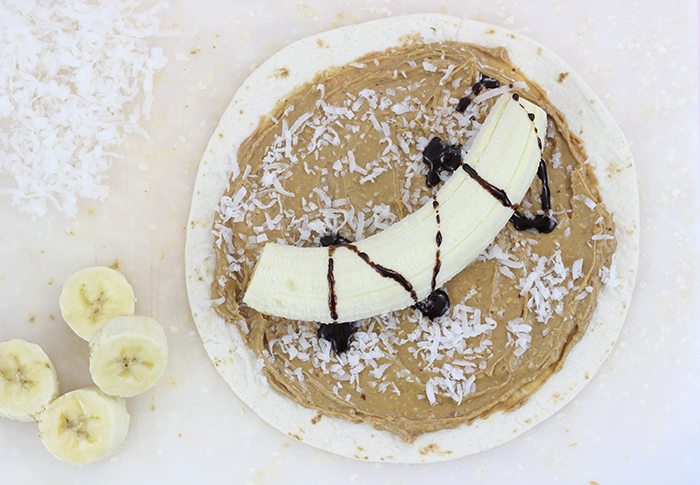 For another tasty variety, add a few chocolate chips and dried cherries. Roll, slice and serve!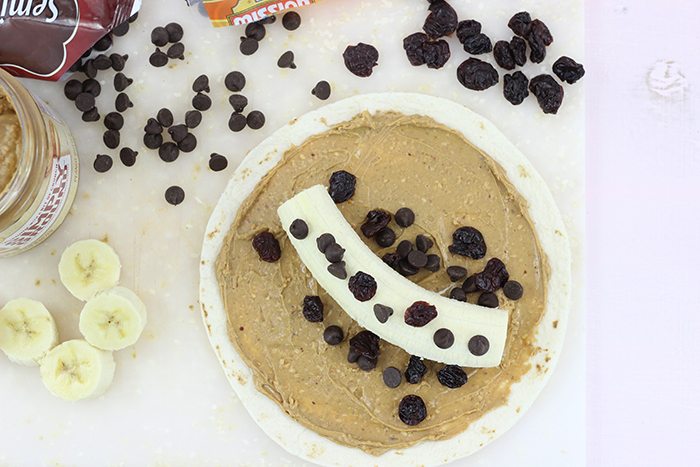 There are so many creative combos you can make, I can't wait to hear your ideas!