Living in New England, each season here has vivid and notable features.
never used to be a big fan of the fall and it was really winter's fault.
Yes, I yell BOO when talk of winter comes up out of season.
You see, I don't like being cold in the winter, I only like being cold in the summer.
I can't quite wrap my head around it, but it's true.
Well, ever since I met my hubby, I started to get used to fall and all it has to offer.
It's mainly his love of pumpkin pie and scented candles that lured me in and helped me grow an appreciation for it.
Then, we discovered that long fall walks and admiring the beautiful foliage together became one of our favorite pastimes. Fast forward and now I am on Team Fall!
Not to mention, Halloween is one of my favorite days of the year so the season also has that going for it in my book.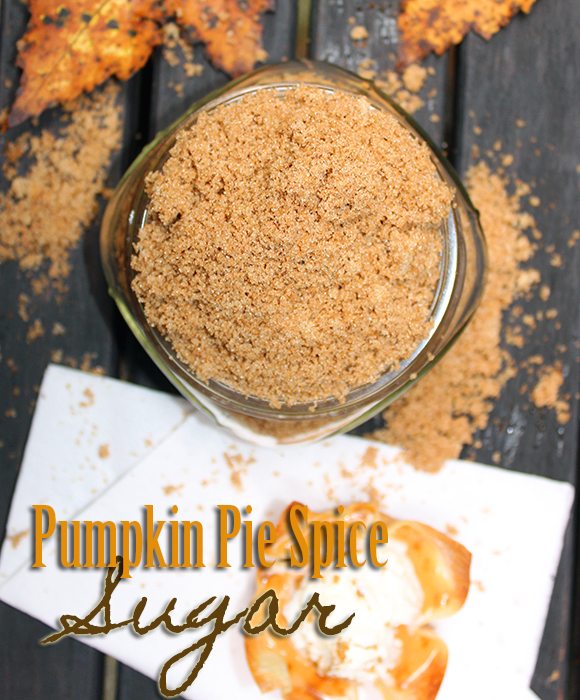 I've been brainstorming on ways to make this fall the best ever.
Fun and easy recipes always come to mind here. Especially with the scent of spices or pumpkin stuff luring you into the kitchen!
I am kicking off the season with this ridiculously simple Pumpkin Pie Spice Sugar Recipe. Not only will you get tongue tied saying it 5 times fast, but I think you will be inspired to make lots of fun foods and beverage just to have an excuse to top it with this festive fall sugar. I
t's not even funny how DELICIOUS it tastes on top of whipped cream!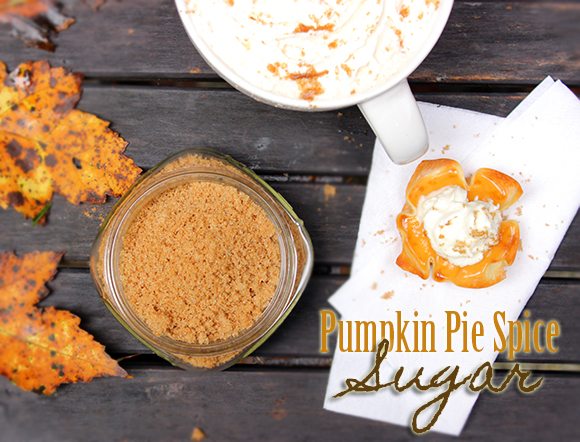 We've also tried this sugar mix in coffee and on top of whipped cream ON it, in hot chocolate (yup!), on buttered toast and hovering over whipped cream in these delicious mini pumpkin tarts that I made.
Um so so good! Don't worry, I am going to be sharing that recipe soon. Super easy and festive!
This quick to throw together recipe only has 3 ingredients that you might even have on hand.
Hope you will give it a try, let me know what you think of the flavor combo!
Pumpkin Pie Spice Sugar Recipe
Ingredients
1 Cup Light Brown Sugar (sifted)
2 Teaspoons Pumpkin Pie Spice
1 Teaspoon Ground Cinnamon
Instructions
Combine all three ingredients and blend well by hand or with a spoon. Store in an airtight container. Can be used as a topping or sweetener.
7.8.1.2
45
https://cutefetti.com/pumpkin-pie-spice-sugar-recipe/
Are you a fan of fall?
What is your favorite or least favorite part?