When I think of warmer weather, I think of fun. What could possibly be more fun that having a girl's night in? It's a fun time to let loose a little with your favorite gal pals and catch up on much needed gossip. Plus, if you have kiddos you won't need to hire a sitter! Total win! I have some fun ideas to share on what to do at your fun chick get together and what to drink! Today I'm sharing a delightful lightened up cream soda recipe featuring Trop 50 Raspberry Açaí. It has 50% less sugar and calories than juice, so it's perfect for creating a special bevvy to sip over some lighthearted laughs.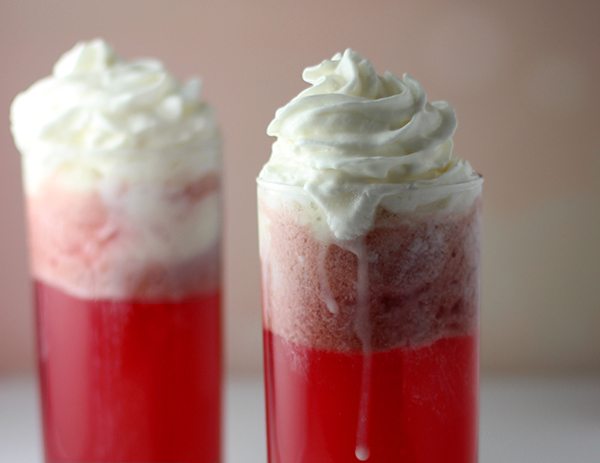 Fun Girl's Night In Themed Parties

Spa Party! What gal pal have you ever known to not LOVE going to the spa? Create a girly get-together to give each other spa treatments. The possibilities are endless. You can do manicures, pedicures, skin and facial treatments. Getting pampered with your BFFs, you'll feel amazing afterwards!
Movie Night or Show Marathon! There is nothing like piling up to watch a fun new flick or better yet, a show marathon! You can even plan the entire gathering around the movie or show you choose. Oh, the possibilities for fun are endless!
Dance or Beach Party! Want to do something a little fun? Who said you couldn't dance at home? Create a mini disco right in your living room and jam to your favorite beats! Serve up tropical treats and throw some island jams on! For the warmer weather, hang out by the pool or fake it with a kiddie pool, some cute beach towels. For the cooler weather, a Beach Party is the perfect way to heat things up indoors.
Pajama Party! Remember sleepovers? When we had sleepovers growing up, the first one to fall asleep always got a surprise in their sleeping bag. Tee hee. Why not have an adult PJ party? When is the last time you got goofy and hung out in your pajamas with your girlfriends?
Crafting Party! Are your gal pals crafty? Get together and create together. Do you scrapbook? Pick your favorite ideas and spend quality time swapping clever ideas.
Cooking Lessons! If you're really looking to go all out, try hiring a chef or other skilled pro to teach you and your girlies' something cool. I would LOVE to do this!
No matter what type of Girl's Night In you choose, you'll want to have scrumptious goodies and fabulous beverages to sip! I put together this Lightened Up Raspberry Açaí Cream Soda with a fun night in in mind. It's such a pretty color and perfectly sweet without all the added calories.
Whether you choose a smoothie, mock-tail or other delicious fruity beverage to make with Trop 50 Raspberry Açaí, I'm pretty sure your bestest girls will appreciate it!
Great friends and scrumptious beverages go really well together. The recipe I put together is so simple and doesn't require any preparations, you can pour, scoop and serve it!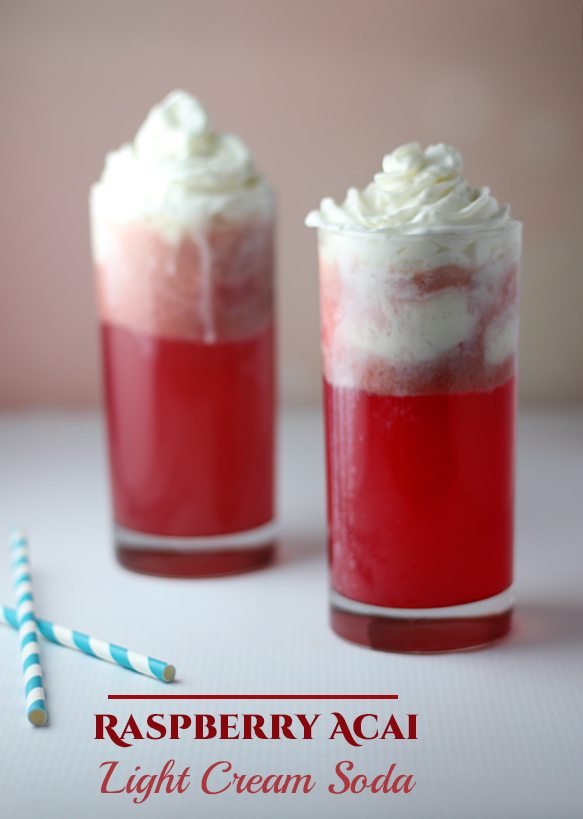 Girls' Night In: Lightened Up Raspberry Acai Cream Soda with Trop50 #GirlsNightIn
Ingredients
1 Cup Trop50 Raspberry Acai
1/2 Cup Club Soda
1/2 Cup Light Vanilla Frozen Yogurt
Light Whipped Topping (optional)
Instructions
Pour Trop50 Raspberry Acai and Club Soda into each cup. Scoop in the vanilla frozen yogurt. Top with whipped topping if desired!
7.8.1.2
97
https://cutefetti.com/raspberry-acai-cream-soda-recipe-with-trop50/
Get More Girl's Night In Ideas:
Make sure to follow the Girls' Night In Pinterest Board and visit the Foodie.com board for delicious ideas for your party!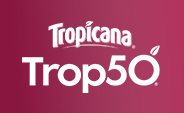 Trop50 has the great taste and goodness you expect from Tropicana, but with 50% less sugar and calories and no artificial sweeteners!
You can find Trop 50 Raspberry Açaí at Safeway, SuperValu, Ahold, Demoulas, Harris Teeter, Wakefern, Wegmans, Winn Dixie, HyVee, Roundys, Savemart, Albertsons, Acme, Jewel, Shaws, A&P/Pathmark, HEB, Stater Bros and Kroger!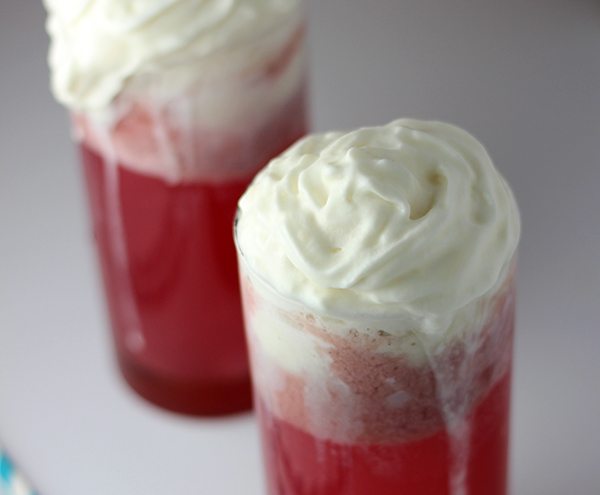 Disclosure: Compensation was provided by Trop50 via Glam Media. The opinions expressed herein are those of the author and are not indicative of the opinions or positions of Trop50.
Have you ever had a Girls' Night In? What did you do?