Ready for brunch pics for days? Brace yourself because some of the most rockin' brunch photos are coming your way. Warning. You will drool, so do yourself a favor grab some napkins now. We were hosted over at Guy Fieri's American Kitchen & Bar located in The Villages, Florida to try their brunch options, all opinions are my own.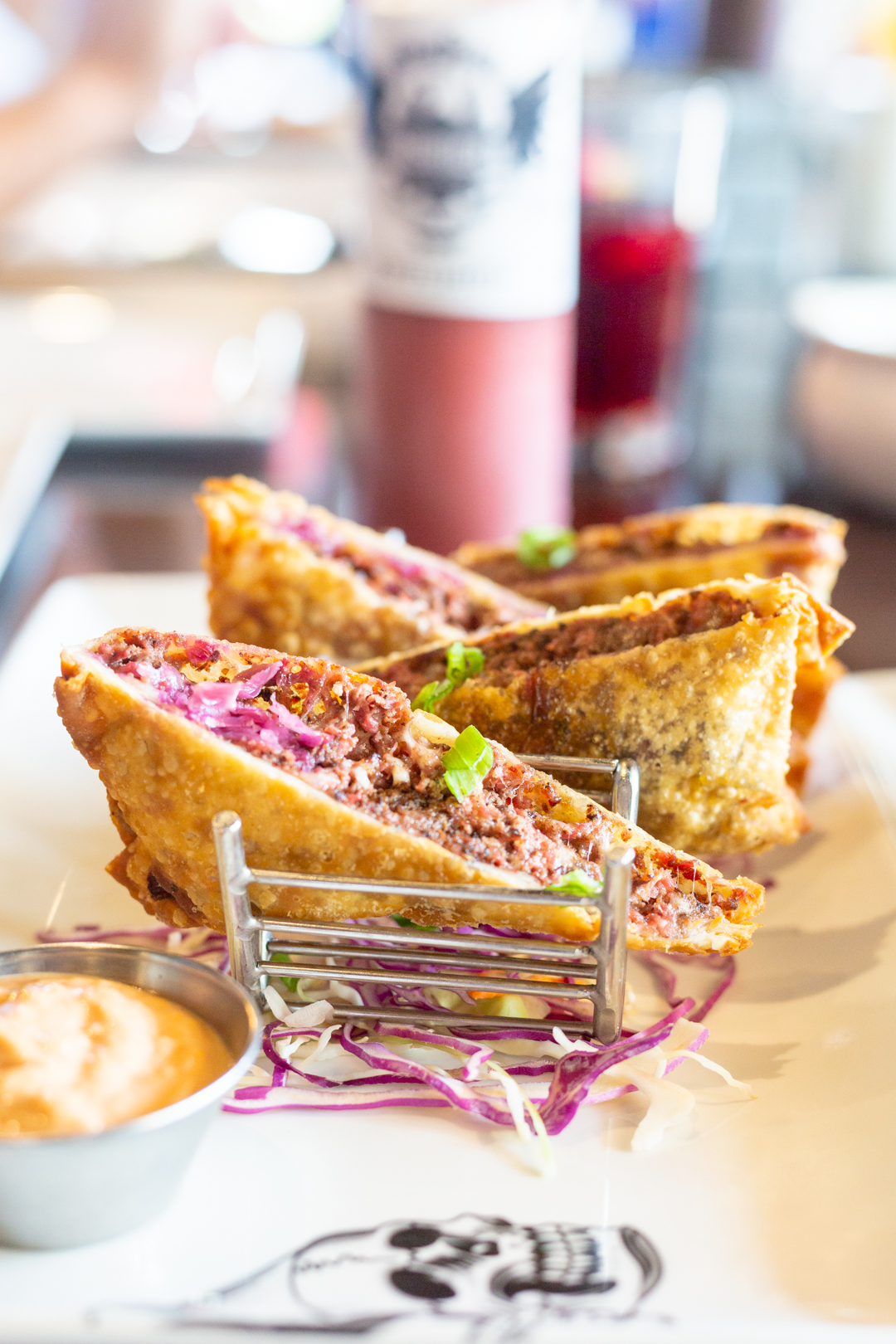 I love visiting The Villages, there are so many delish places to eat. However, it was definitely love at first bite when we tried out Guy's restaurant. I was able to bring along my family so we could have the chance to try so many amazing things on their brunch menu.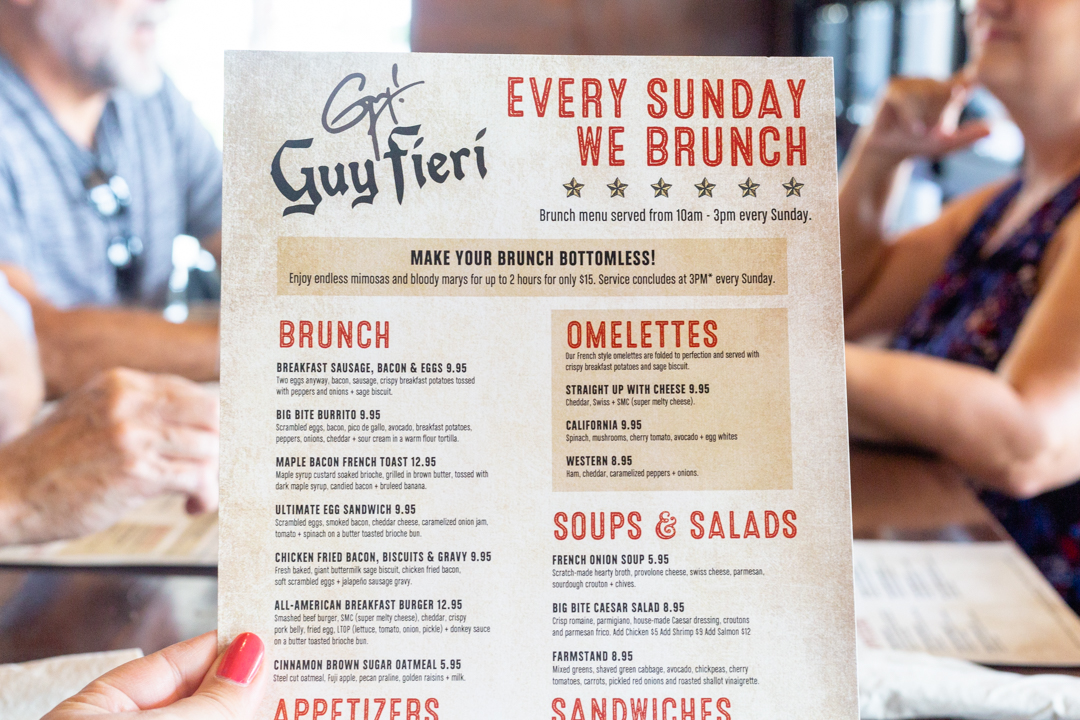 If you haven't heard, they just revamped things in response to customer's requests. So they've put together offers that are budget friendly including their hot new bottom-less mimosas and bloody marys for only $15. There are literally so many delicious things that we tried, it's going to be hard to cover it all… but here goes. It all starts with appetizers.. for DAYS.
Coming in as my favorite: TRASH CAN NACHOS. Yes… This glorious plate of goodness is serve piled high. It is definitely a race to get the most bites in if you're sharing. So, grab those thick tortilla chips and get to shoveling.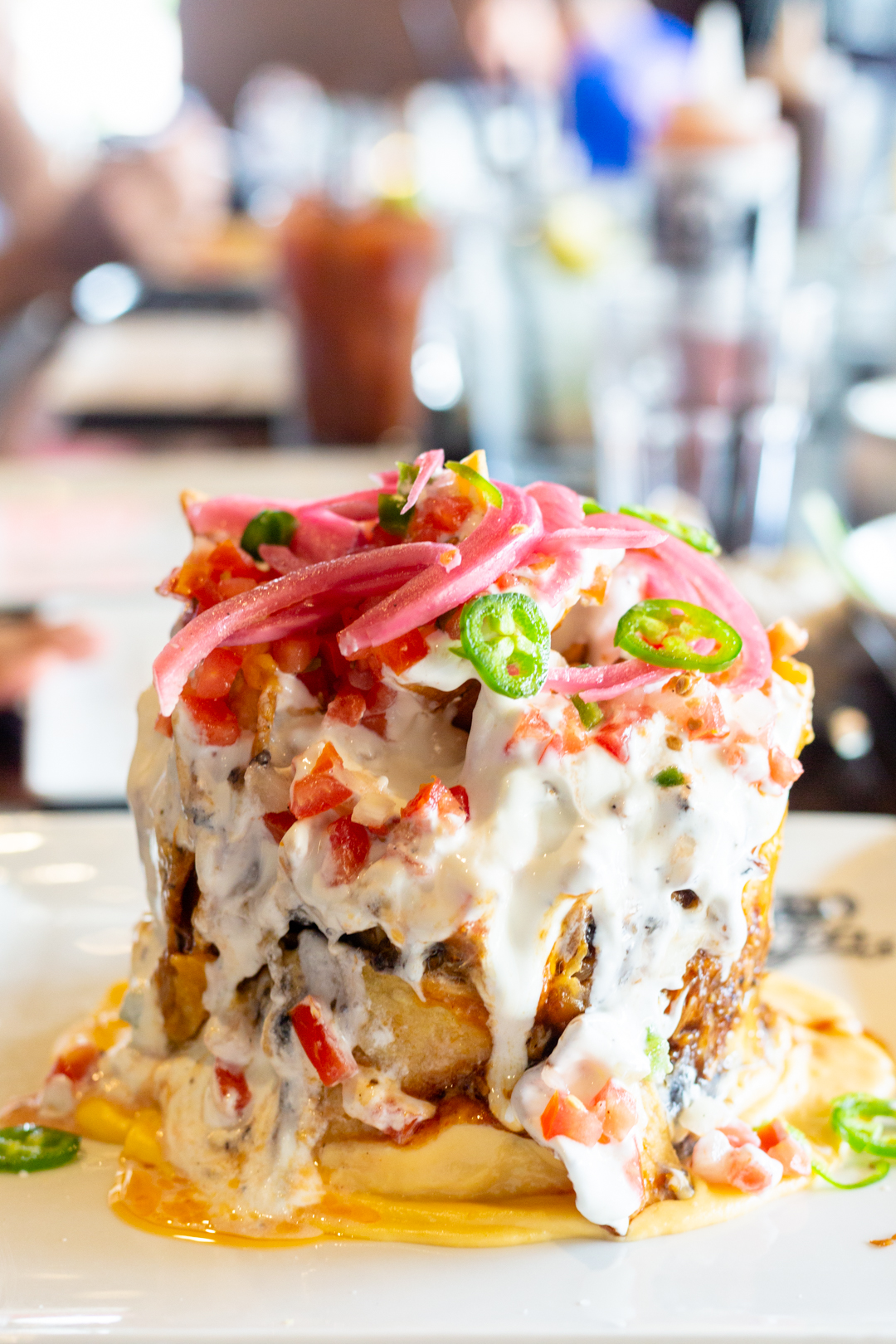 Another unique fav of mine was the Roasted Garlic Hummus.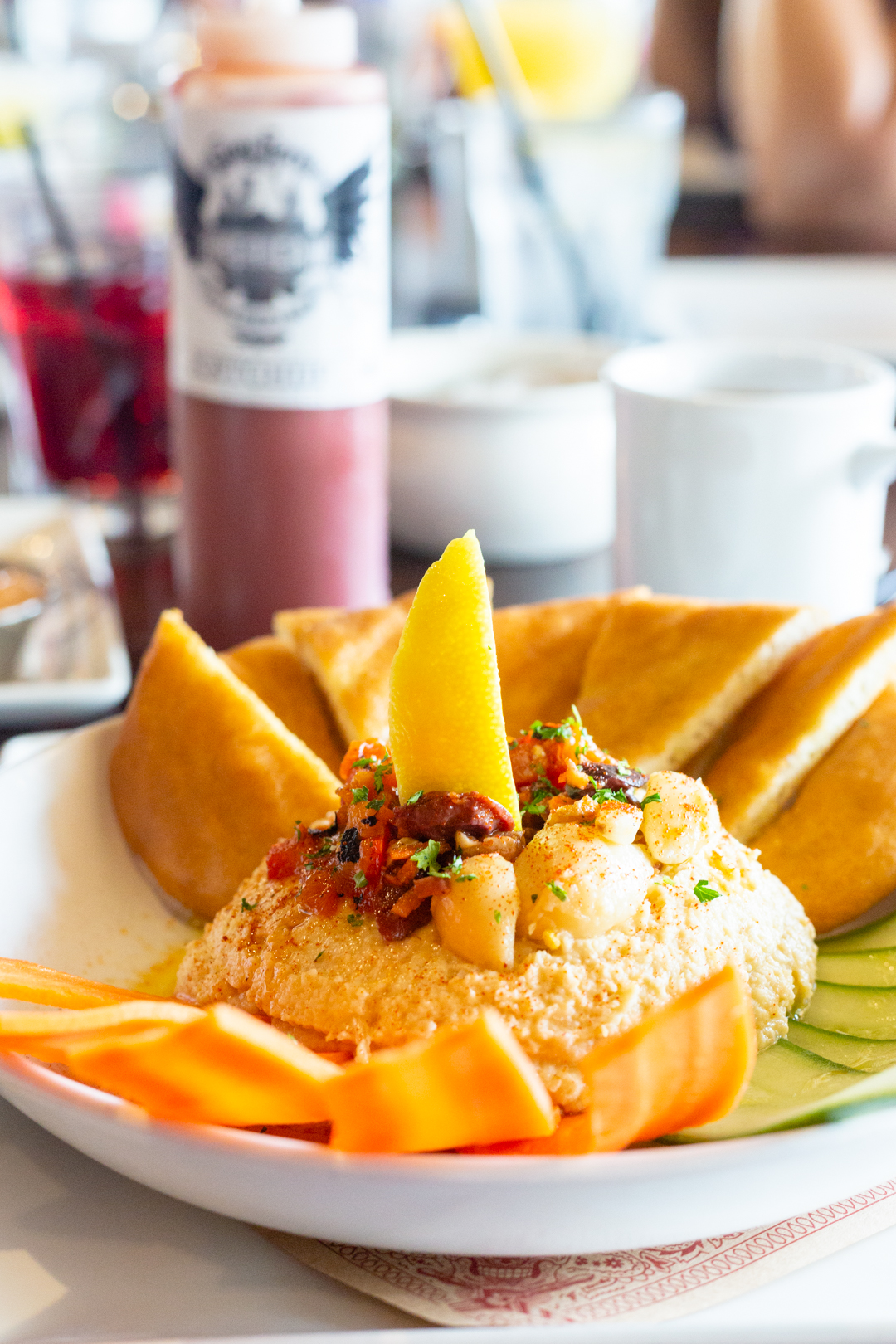 If you are even still hungry after the generously sized appetizers, it's officially brunch o' clock.
Brunch Entrees
From sweet classic remakes to the savoriest of savory options, the options are definitely a mouthful.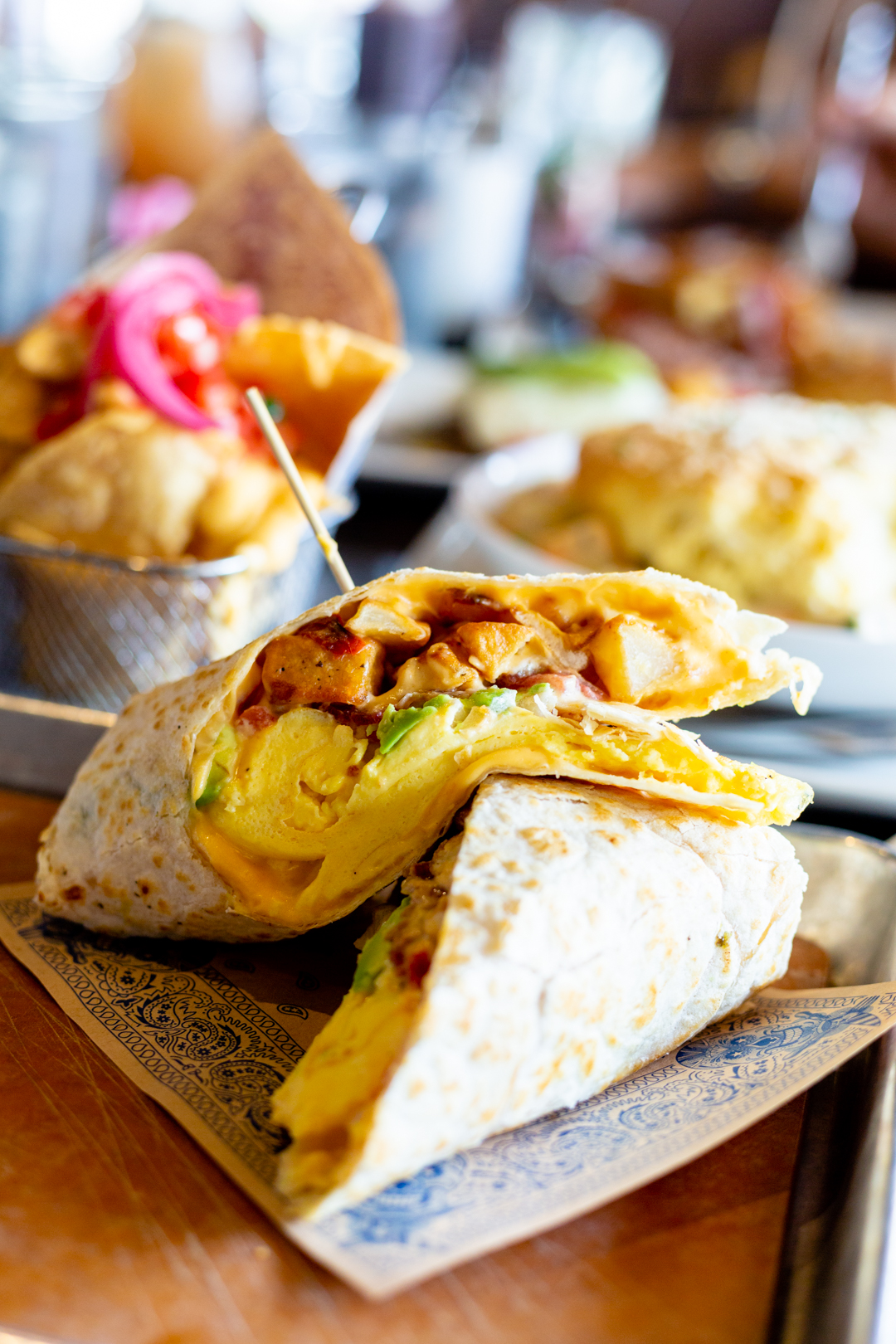 The Big Bite Burrito (above) that comes with a side of breakfast nachos (below) is something to swoon over.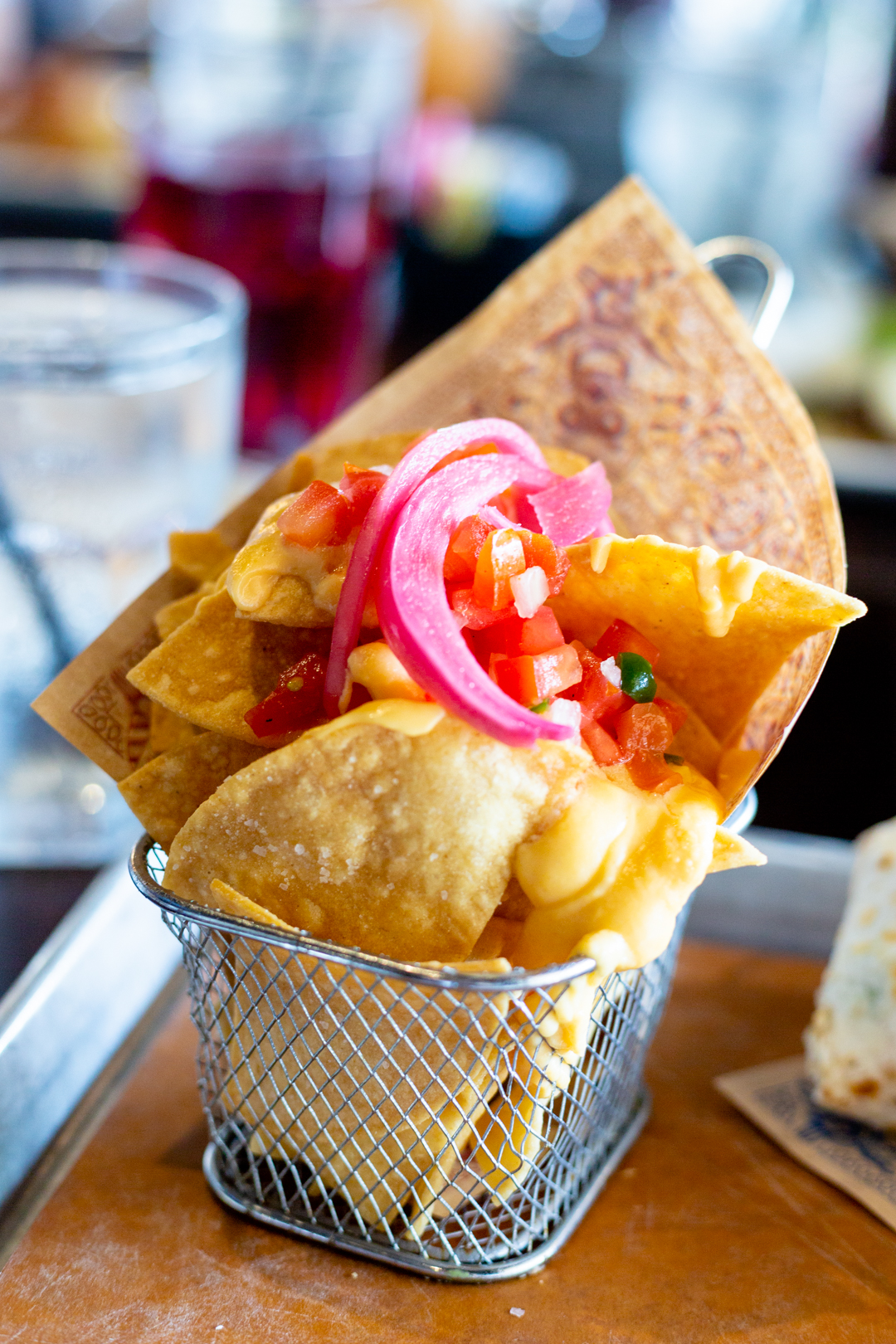 There were no leftovers at our table of the Bacon Mac "N" Cheese  Burger. I think this is pretty self explanatory: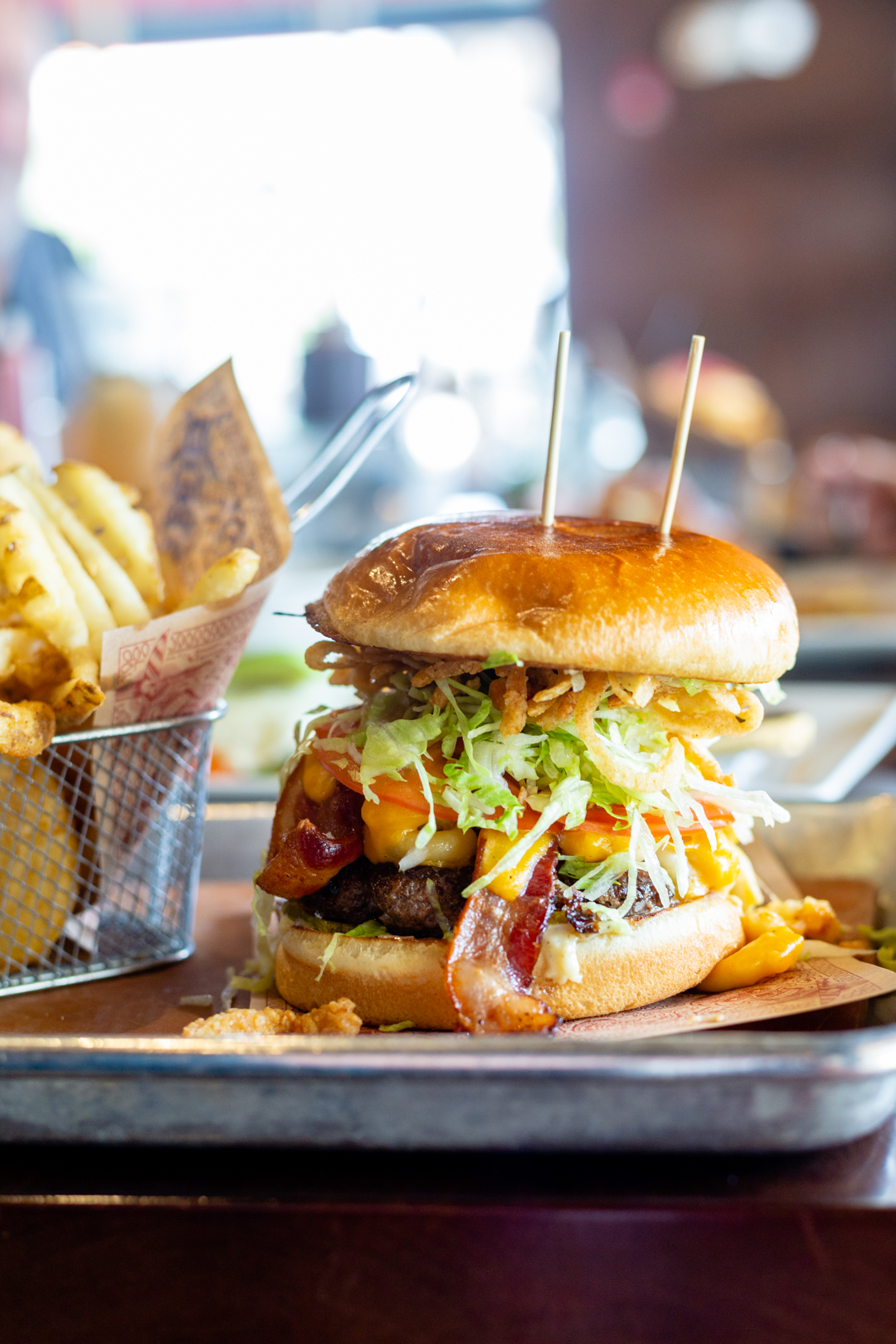 The California Omelet is made extra perfect with the extra popping flavors in the veggie based filling. The avocado on top adds delicious and creamy depth.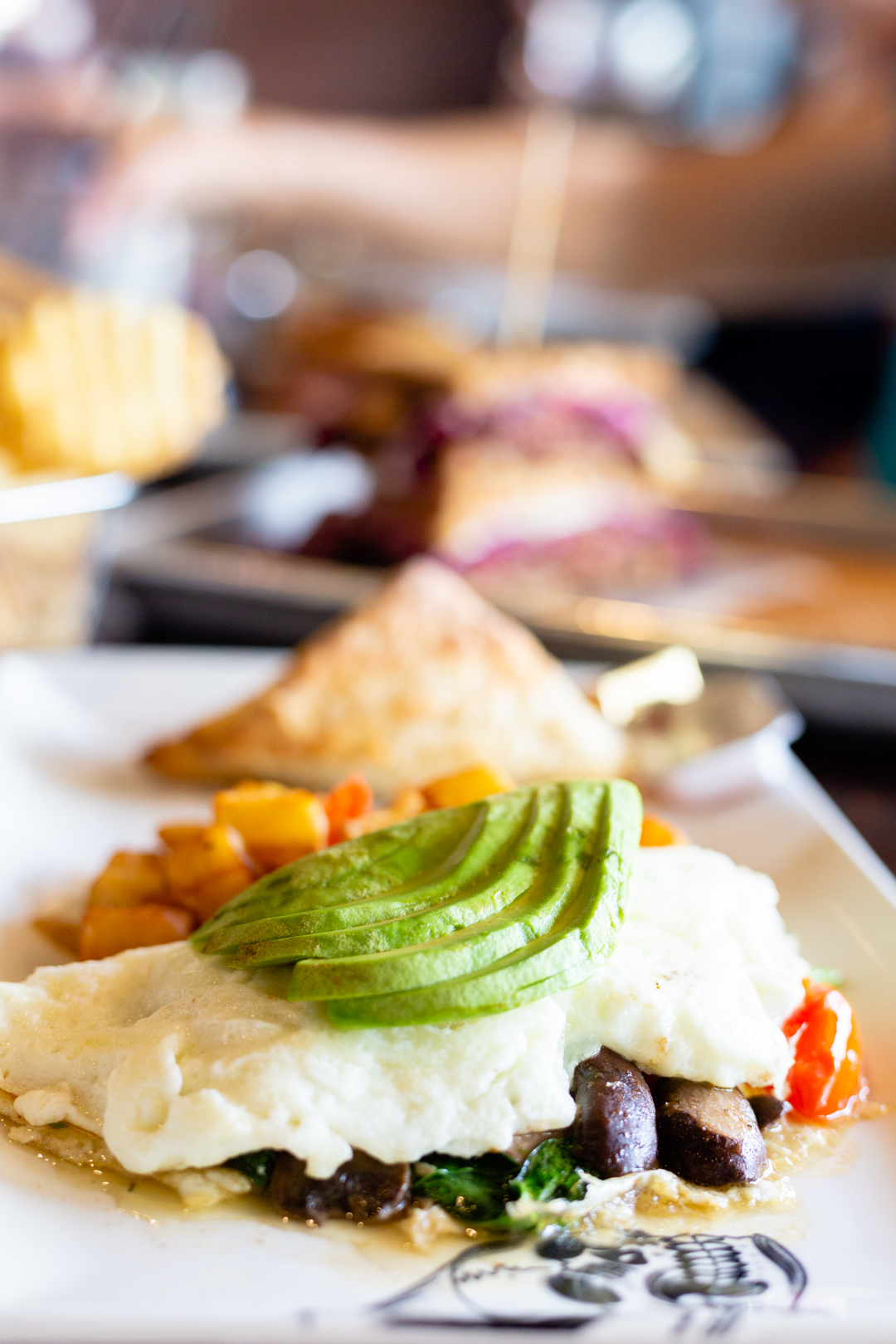 Last, but not least, the Maple Bacon French Toast that's grilled in browned butter is definitely a winning choice for something sweet.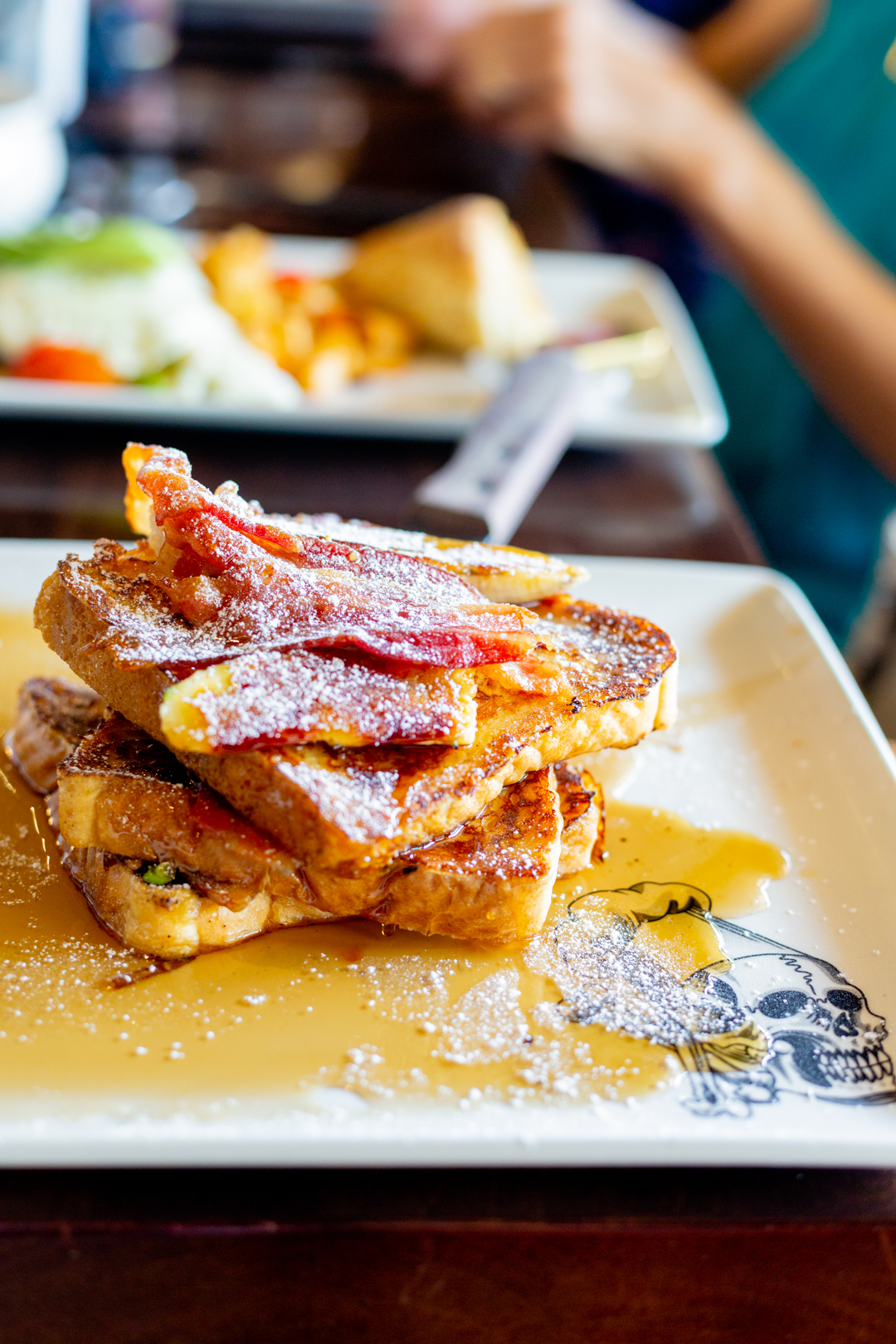 Unique Sips
This gorgeous adult bevvy is amazing. I love that it uses coconut water for a refreshing pop.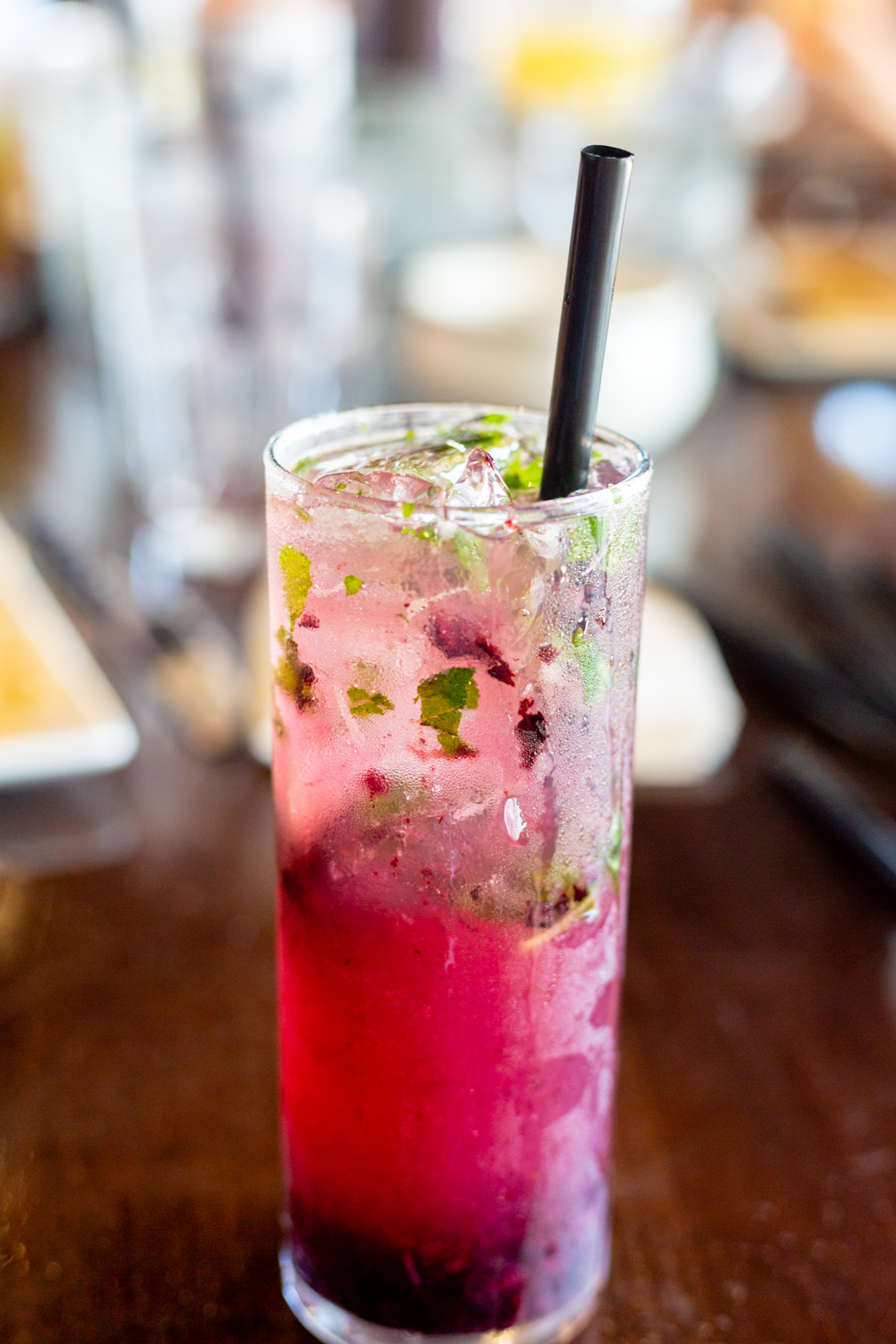 Here is a peek of the signature Bloody Mary that is part of the delish bottomless offering each Sunday.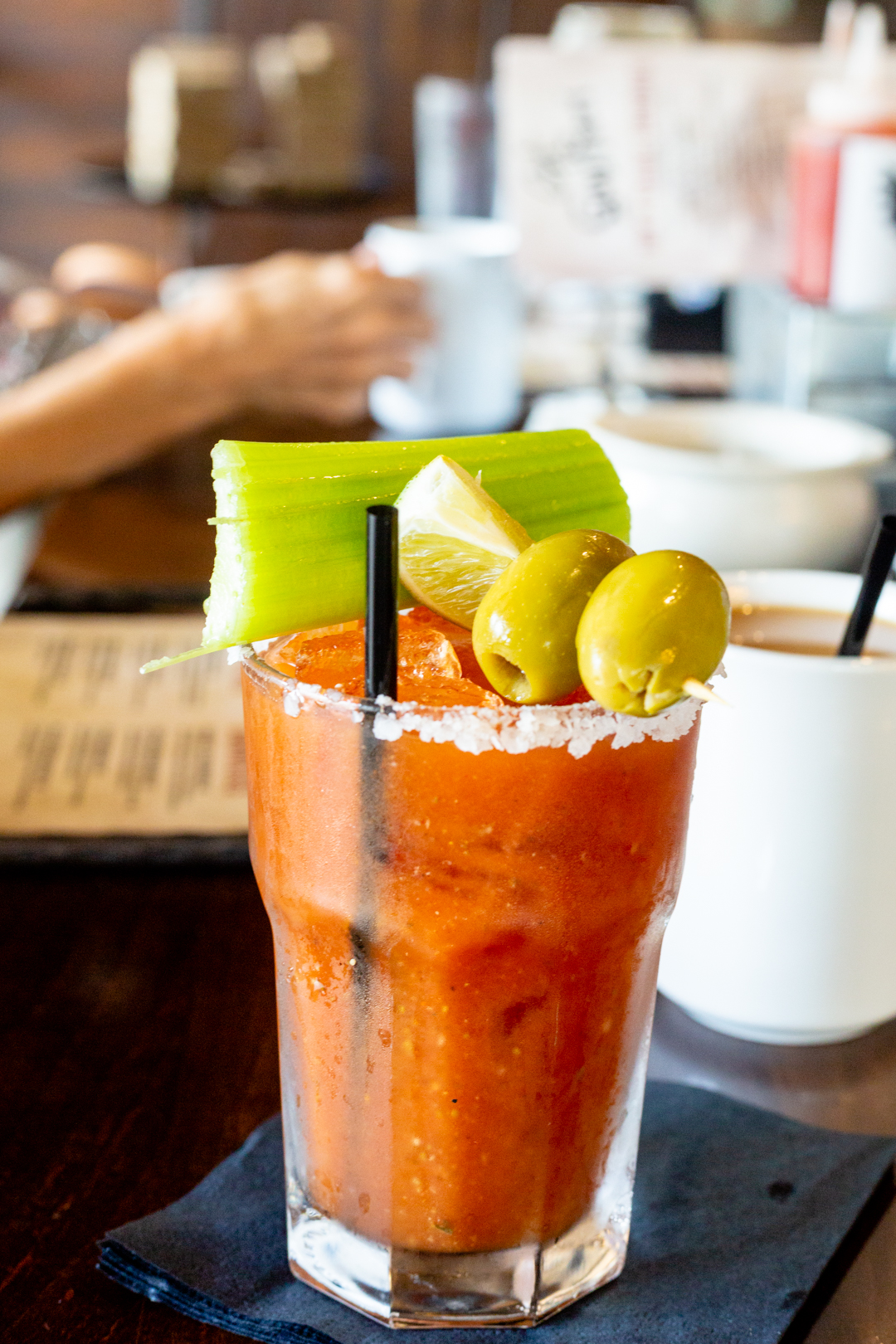 Dessert? Oh yes. They did.
Here is how you go out with a BANG.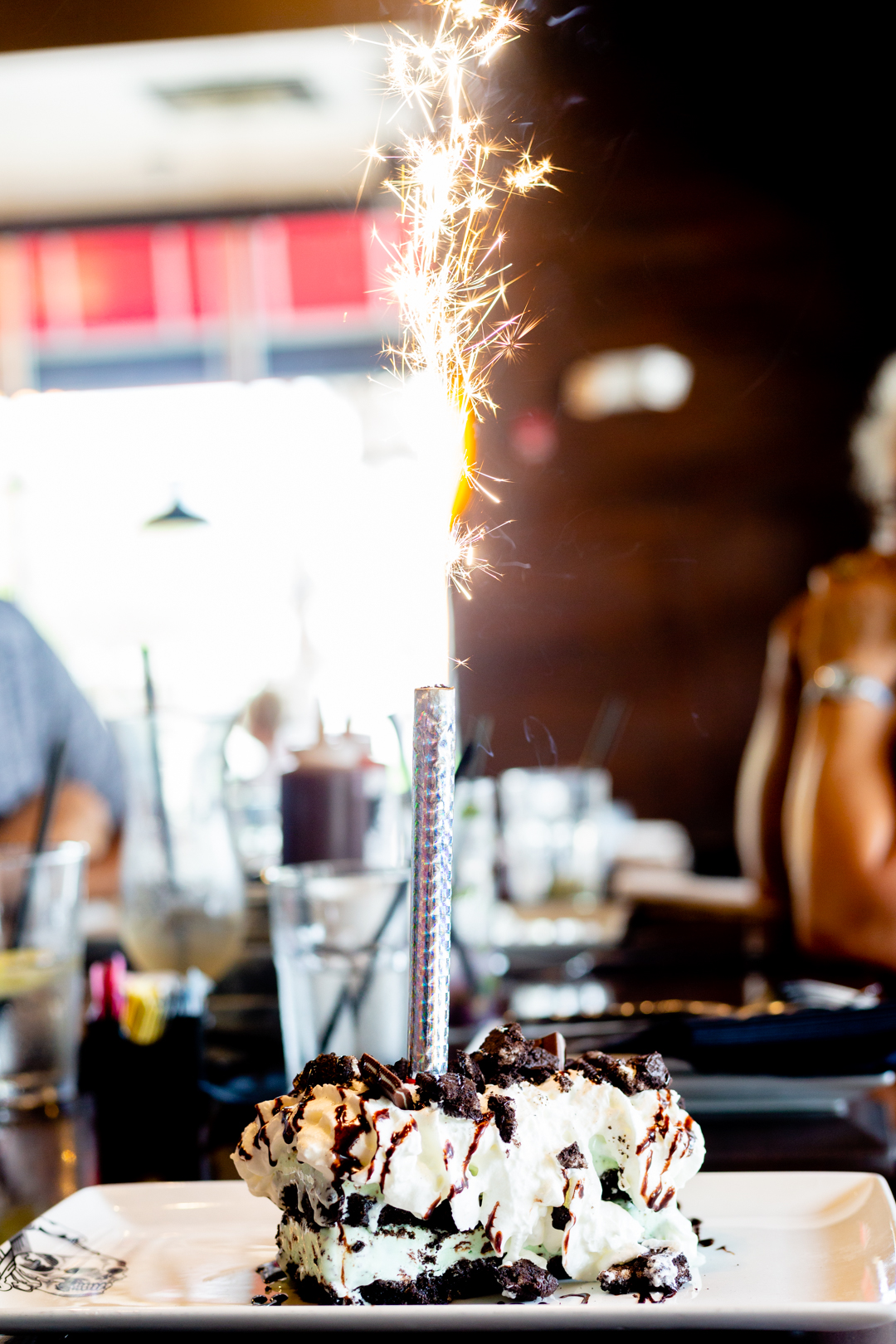 I love the whimsy of the desserts. Each one was extremely delish but the presentation was totally over the top.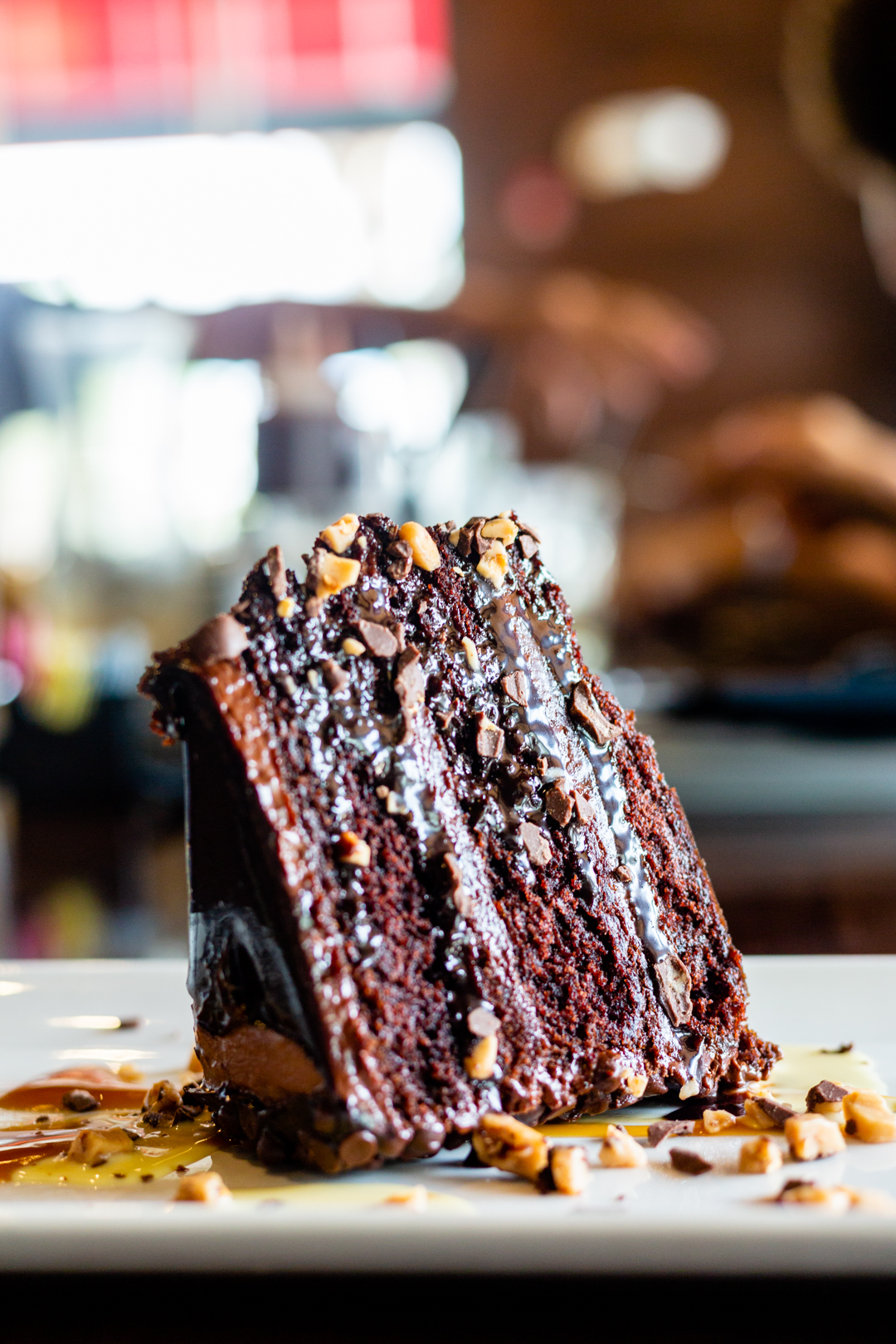 Seriously? How cool does this look?
The tasty brunch menu is available on Sunday's from 10am – 3pm.
Guy Fieri's American Kitchen + Bar is located at:
1045 Old Camp Rd
The Villages, FL 32162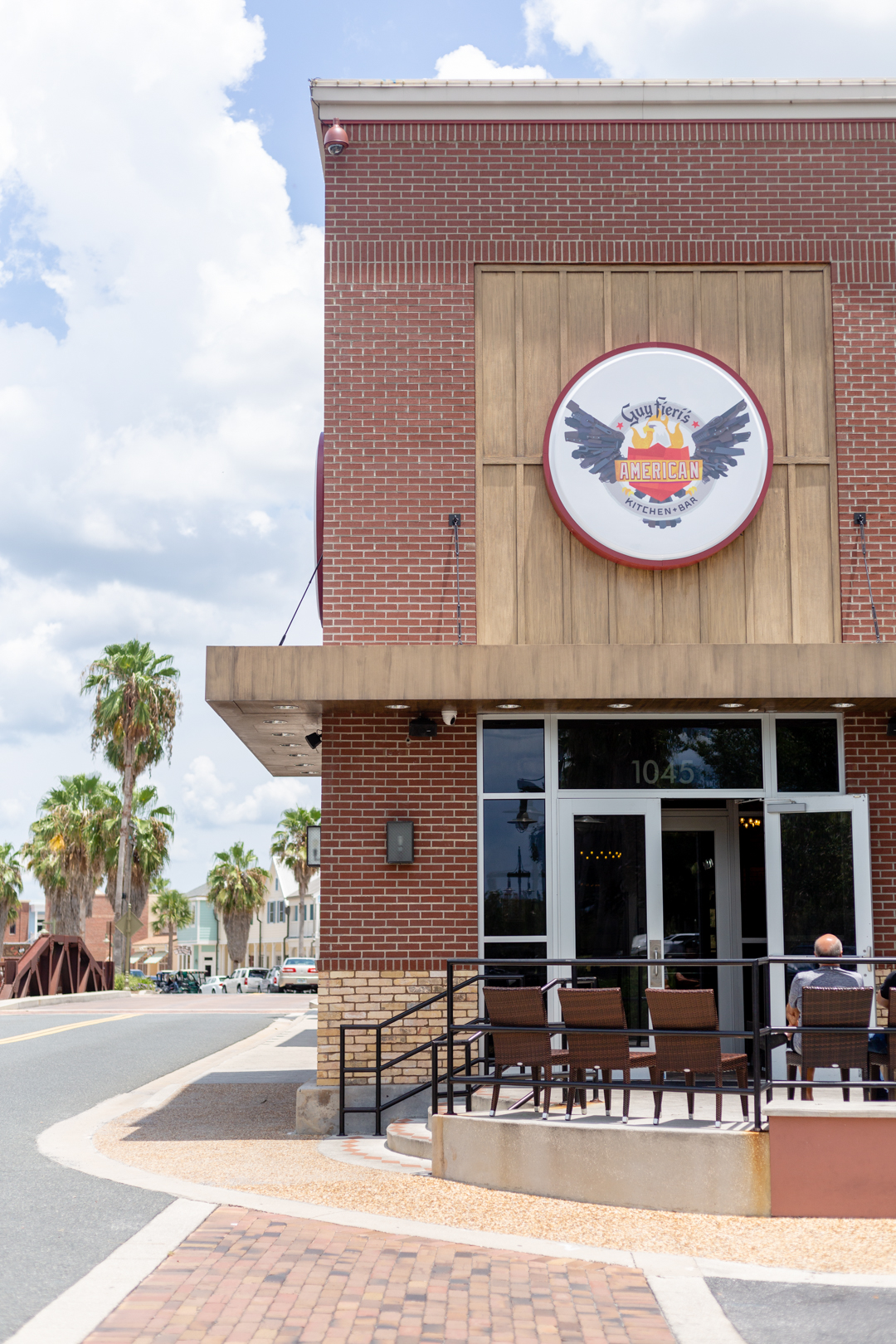 Make a reservation for brunch now.
What would you go for? Sweet or savory?