With all the turkey talk lately, I thought it would be a great time to try something new. There are other ingredients that I associate with this time of the year like cranberries, cinnamon & brown sugar for example. Enter this super easy family dish that's jam packed with some of the very best flavors of the season. Are you ready for some Slow Cooker Cranberry Pork? This is a sponsored post for SheSpeaks/Smithfield at Walmart.

To get this recipe together, I hopped on over to Walmart to pick up Smithfield All Natural Fresh Pork. With no artificial ingredients or preservatives, it's an eye catcher. *wink*. This was my first time spotting this packaging. Have you seen it? While you're perusing the aisles, you'll spot a variety of cuts to choose from such as tenderloin, bone-in pork chops and pork loin backribs.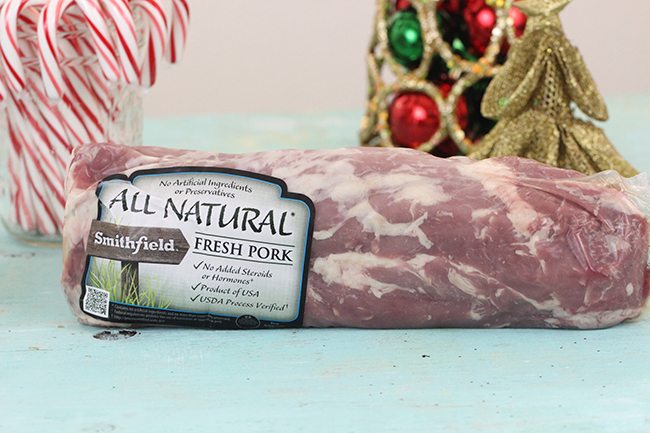 Fresh cranberries were a must and I wanted to add other flavors to highlight, so I went with some brown sugar and cinnamon. To make it super creamy and to keep the pork nice and moist in the slow cooker, I went to my favorite go-to: cream of chicken soup. For a final touch, I also added some black pepper. Then, it was all a waiting game as our house filled with the enticing scent of a perfect fall dinner wafting about. 😉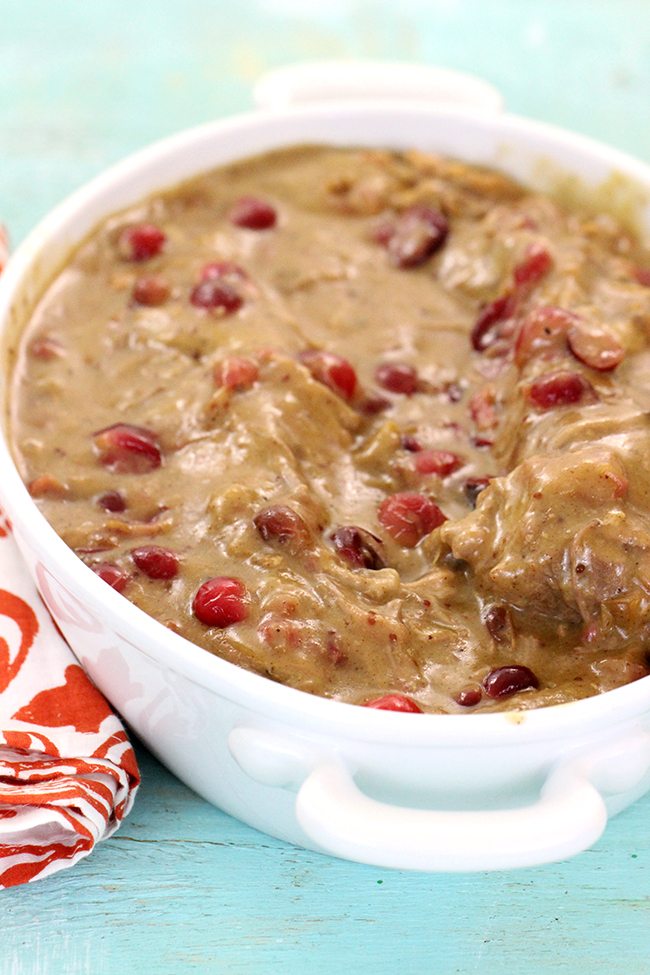 Warning. This recipe is SO easy! Let's do it!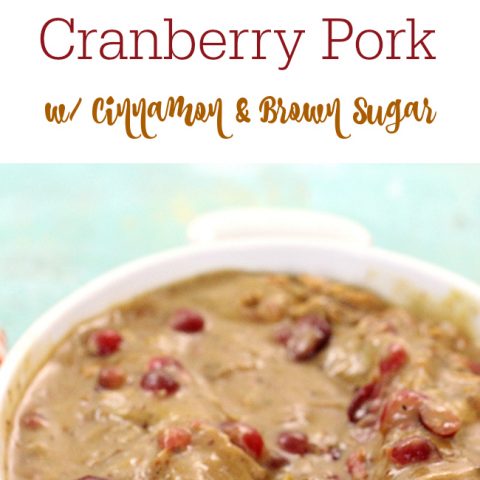 Slow Cooker Cranberry Pork with Cinnamon & Brown Sugar
Ingredients
2.5 lbs of Pork Tenderloin
2 Cans of Condensed Cream of Chicken Soup (10.5 oz )
1 Small Bag of Fresh Cranberries (12 oz)
½ Cup of Light Brown Sugar
½ Tsp. of Ground Cinnamon
Few Dashes of Pepper
Instructions
Add the pork to the slow cooker, and then add the cranberries. Spread the brown sugar, cinnamon and pepper over the top. Finally evenly pour the soup over the top. Cook for 6 to 8 hours on low or 4 to 5 hours on high or until cooked through. Meat thermometer recommended to test.
Make sure to add Smithfield to your shopping list. They've made a commitment to good quality pork & by supporting causes and partnering with regional farm families. Visit Smithfield.com to learn more.
What are your favorite pork dishes? Share your recipes!