Starting a new diet venture for 2021? Seems like a common theme for many of us after the holiday season. If you're like me, you've had way to many ho' ho' homemade goodies. Secret is totally safe with me. How could I judge? I'm completely guilty of chasing crumbs on an empty plate of Christmas cookies. Shhh. But, today I totally had a light bulb moment. Let's get our slow cooker diet on in the new year, shall we? This post contains affiliate links.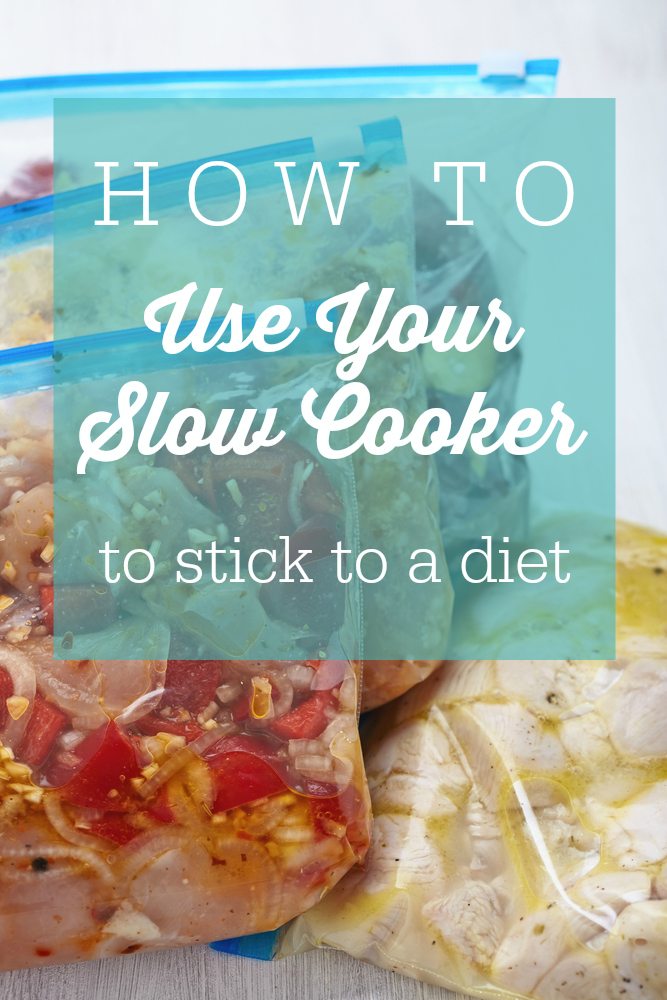 The most important part of meal planning for a diet plan is deciding which directions you'll go. Decisions, decisions. Sometimes it's a decision based on necessity such as diabetic meals or gluten free eating. You might be exploring one of these common eating plans:
Low Carb
Clean Eating
Vegetarian
Diabetic
Are you wanting to start one of these eating plans but feel like it's too overwhelming? Oh, I hear ya loud & clear.
Well, I am telling you today that using your slow cooker to prepare easy meals in bulk can save a bunch of precious time and frustration.
Stick to a Slow Cooker Diet
If there's one thing that I know about diets is that the slightest offset can completely ruin your plans. Coming home after a long day of work feel extra hungry and stressed can easily lead to ordering pizza. But, imagine if you had a hot dinner waiting for you upon arrival? That's what I'm talking about!
Let's cover the ways to hack that slow cooker into helping.
Cooking in Bulk is the number one reason to enlist your Crock-Pot to help stick to an eating plan. I think we can all agree that when you're hungry and there's nothing healthy around to eat, the munchies set in. Kick those cravings to the curb by always having a fresh meal straight from the slow cooker or the leftovers from yesterday. Just make sure that you're using the right slow cooker size when following a recipe. Size does matter, especially when cooking large batches of food.
Extra Flavor. We all know plain bland foods are going to kick those cravings into overdrive. Slow cooking coaxes a lot of flavor out of your ingredients. Simmering slowly will make foods more flavorful and more likely to please that palate.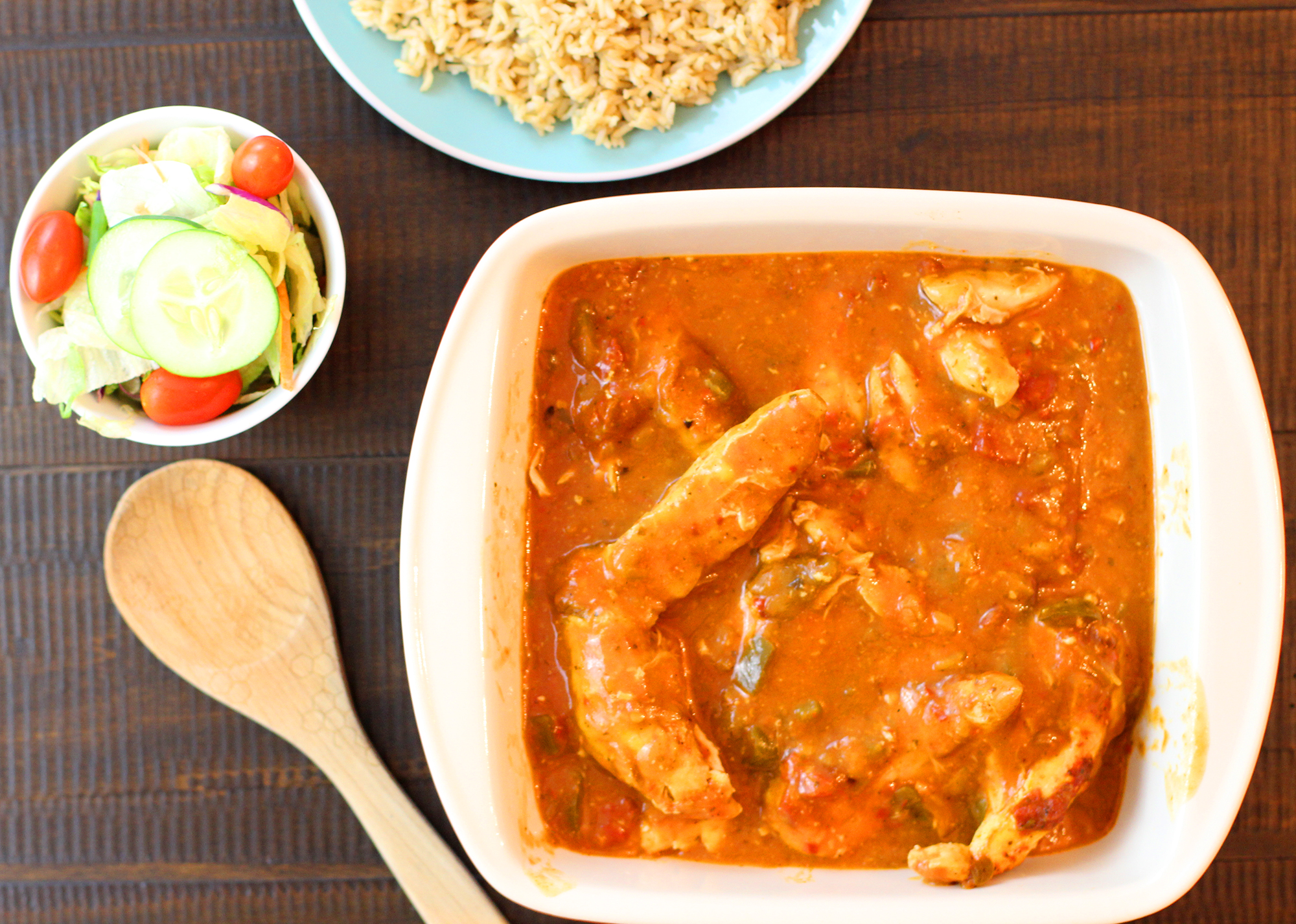 No Added Fat Needed. If you're trying to stick to a lower fat diet, like mentioned above, natural flavors are locked into foods that are slow cooked. You can easily skip adding extra fats. Although, if you're up for a dose of Olive Oil, I love adding some to my slow cooker meals.
Less extras. Skip the ketchup. All the flavor you'll pack in will help you avoid adding extra fats and sauces to your meal to make your food taste good.
Preparing vegetables is extra tasty in the slow cooker and again easy to prepare in bulk. It's easy to make and try tasty varieties of veggies so that you'll always have them on hand to eat. Plus, if you're veggies are about to go bad you can put them to good use in the slow cooker. Throw in some broth or diced tomatoes and you can easily whip up a soup or stew.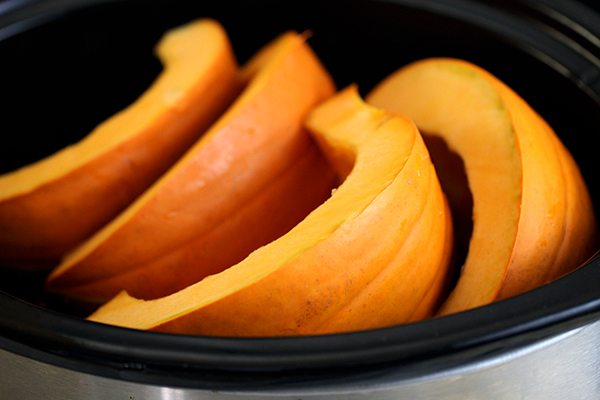 Multi-Meals. Cooking for a family can be hard if you have to or want to eat something different. It's much easier when you can use your slow cooker for a helping hand. It can cook up your meal, in bulk to save more time of course and not interfere with normal dinner cooking time. This has always been one of my largest challenges on the home front.
Unlimited resources are available. Trust me! If you have an eating plan you need to follow, there are slow cooker recipes a plenty to choose from. Between books and recipes online, you'll find it easy to follow along when you're stocked up ideas aplenty. Google it, now.
Freezer meal planning. I made it my own personal mission to pre-prepare dinners in bulk recently. It's AMAZING. Taking one day a week or month to prepare meals in advance to stow away in your freezer is an amazing thing. Promise you'll try it at least once! You can pull meals from the freezer and thaw out in the refrigerator to slow cook the next day. This is a great way to fool proof your eating plan. With an arsenal of dinners in the freezer, you'll always be prepared. I hear these Jokari Hands-Free Baggy Rack Storage Bag Holders are a must!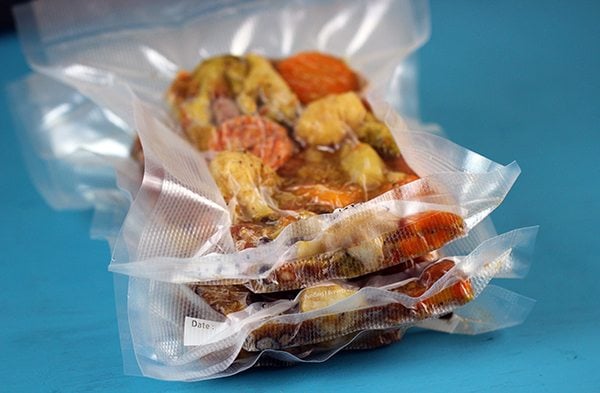 Slow Cooker Eating Plan Success
Sticking to a plan is never easy, but it can be done with some planning. Here are some ways that it's helped others:
Fellow blogger Melissa of The Kids are Grown, Now What has relied on her slow cooker to eat gluten free for the past 5 years. She says "The slow cooker is a great way to save time, infuse flavor and make sure your meat is always moist and tender.".
Shasta from Keto Size Me says "I live the Keto lifestyle which means I have to cook everything for my family. I wake up each morning and cook breakfast, and pack lunches, so to save my sanity I love starting dinner while the kitchen is already a mess. Crock pot cooking is the only way we would survive on busy days and when I'm sick. I use my Crock-Pots (yes, I have three) at least twice each week. I like batch cooking so we always have something prepared, especially since last minute eating out isn't an option for us!"
Want to find out more ways to hack your slow cooker?
Follow my elite Slow Cooking Recipe Board on Pinterest for new daily recipe ideas!
Whatever journey you are looking to pursue, I wish you the best! Make sure to share your slow cooker diet and eating plan struggles and successes here for others to learn from!