Where did the time go? Tomorrow is already Thanksgiving and I nearly didn't have a chance to share this fun and easy idea on making a yummy side dish right in the slow cooker. It's been a busy couple of weeks, but we got together with my parents last weekend for an early celebration because they'll be traveling tomorrow. So, lucky me. I get to have a few special dinners this year. I'm pretty excited about that!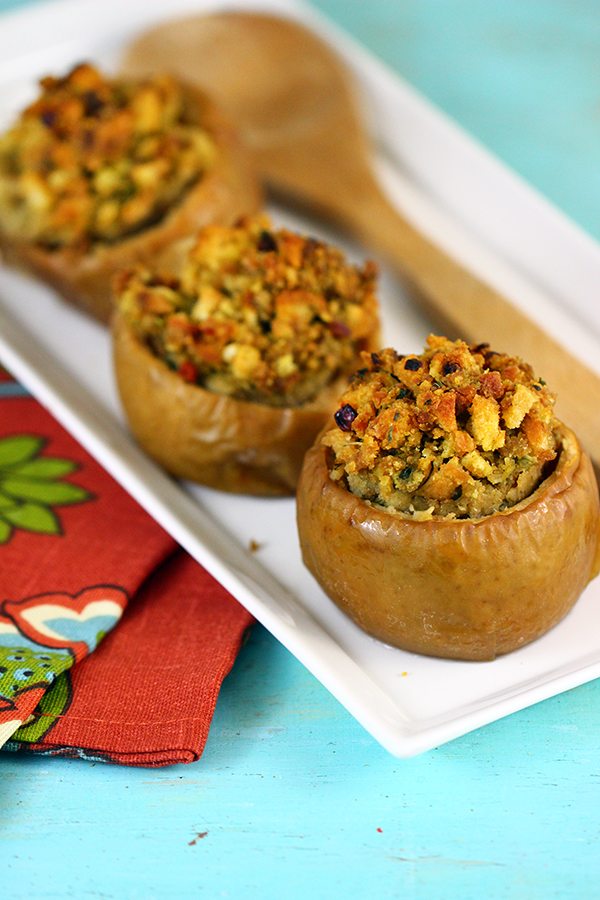 I've seen a few recipes for stuffing in apple cups around and thought... hey this would be awesome to try in a slow cooker. And, it was. I skipped all the chaos and just tried it with a box of stuffing. When it comes to saving time, you know I'm all over it. I tried this with Chicken flavored stuffing and also traditional flavored with sage. If I have a chance to make it again soon, I want to try it with cranberry stuffing. I bet that would be extra yummy too!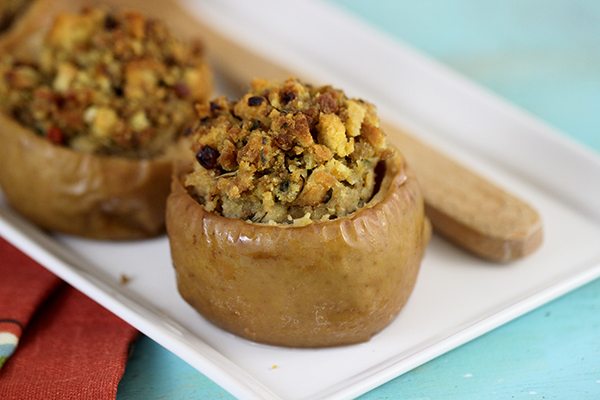 Want to make these? So so simple! Ready?
Ingredients:
1 Box of Stuffing (6ounces) Prepared
4 Large Apples, 5 Medium or 6 Small - check your slow cooker size. I'm using a 5 quart Crock Pot.
Directions:
Slice off the top of your apples, then carefully spoon out the middle with core and seeds. Make sure not to rip the bottom of the core. Use a sharper spoon, I was able to use a measurement sp0on. Stuff the apples evenly with stuffing. Place ¼" of water in the bottom of your slow cooker and place the apples on top. Use a double layer of paper towel under the cover to absorb moisture and prevent it from dripping on to your stuffing. Cook on low for 3 -4 hours.
When the apples have been softened, I found that turning off the slow cooker and letting them rest for about 20 minutes makes them perfect and not too mushy. My first batch got mushy and looked wierd, but they tasted incredible. So keep an eye on them if you want your apple cups to look as good as they taste!
Looking for some more last minute ideas? Check out these recipes and crafts in time for Thanksgiving too.
Hope you have the bested T-day ever!
What are your favorite Thanksgiving side dishes?