If there's one thing that summer brings, it's frizz. Heat and humidity totally brings out the worst and adds to my healthy looking hair woes. I just can't get enough of shine stripping hair color. We love, what we love! Today I'm sharing some fresh new hair products that smell just like summer to me. It's the perfect time to find your blend and kick off summer feeling fabulous. I'm all for it, will you join me? This post was sponsored by Garnier Whole Blends and DollarGeneral.com, and I was compensated to write it. Regardless, what I have written is my own opinion and experience, and I hope you find it of use.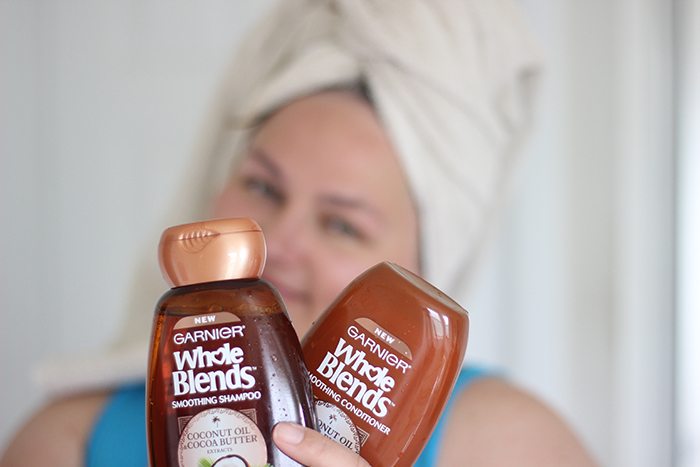 Finding the right hair care products that are best for your hair can be a huge challenge. Garnier Whole Blends has a line of hair care products that are gentle and made to nourish hair. To find your own formula, Whole Blends makes it easy to find just the right blend for your own hair type. They blend specific ingredients, essences, and extracts that give each formula the ability to nourish, hydrate and repair. The first thing that caught my eye were the scents! I mean… coconut oil and cocoa butter? That's like a trip to the beach in a bottle.
How To Find Your Blend
The first and most important step is to determine your hair needs. Does your hair need repairing? Smoothing? Nourishing? Hydrating? My hair is double processed with color, dry and generally pretty frizz-tastic.
To soothe my frizzy hair and relentless fly-aways, I decided to try Garnier Whole Blends Smoothing Shampoo and Conditioner. They are made with Coconut Oil & Cocoa Butter Extracts which sounds so dreamy, I couldn't wait to try.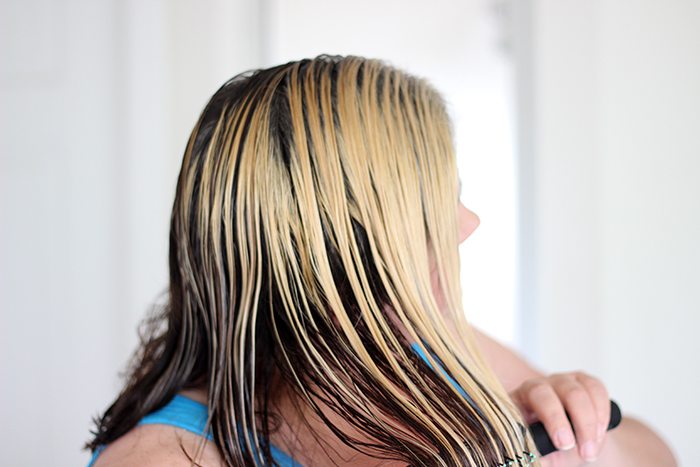 Next up, find the right blend for your hair needs.
Honey, Please Repair My Hair.
Need to repair your hair? Honey may just be what you need. Who knew? Try Garnier Whole Blends Honey Treasures Repairing Shampoo & Conditioner and for an intense treatment, they also have Repairing Mask Honey Treasures.
As Smooth as Cocoa Butter.
Need to smooth out your hair like me? These blends treat frizzy, dry and unmanageable hair with the help of Coconut Oil & Cocoa Butter. *Raises hands high* Try the Garnier Whole Blends Smoothing Shampoo. & Conditioner. This blend made my hair feel really soft and manageable. As an added bonus, this brilliant summery scent lasts a really long time. Love it!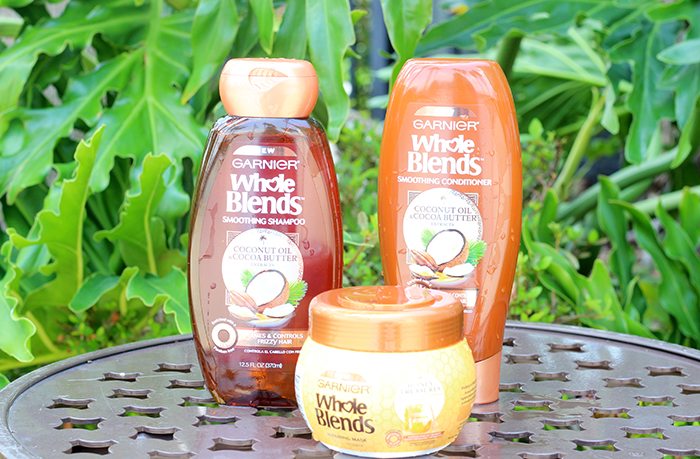 What do you Shea? Is it Hair Nourishing Time?
Nourishing what you need? This formula was created for very dry hair. Try  Garnier Whole Blends Nourishing Shampoo & Conditioner made with Avocado Oil & Shea Butter Extracts.
Hope I'm not Milking This, but I need Hydration.
Does your hair feel majorly dehydrated? Fuel up with Garnier Whole Blends Hydrating Shampoo & Conditioner made with Coconut Water & Vanilla Milk Extract. Ooh la la! Doesn't that combo sound amazing?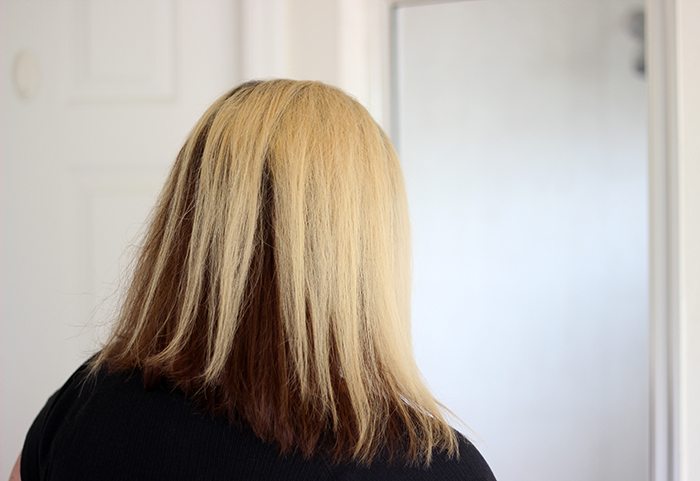 I'm really happy with the results that I'm having, I think I picked just the right blend for me to try. Now, it's your turn!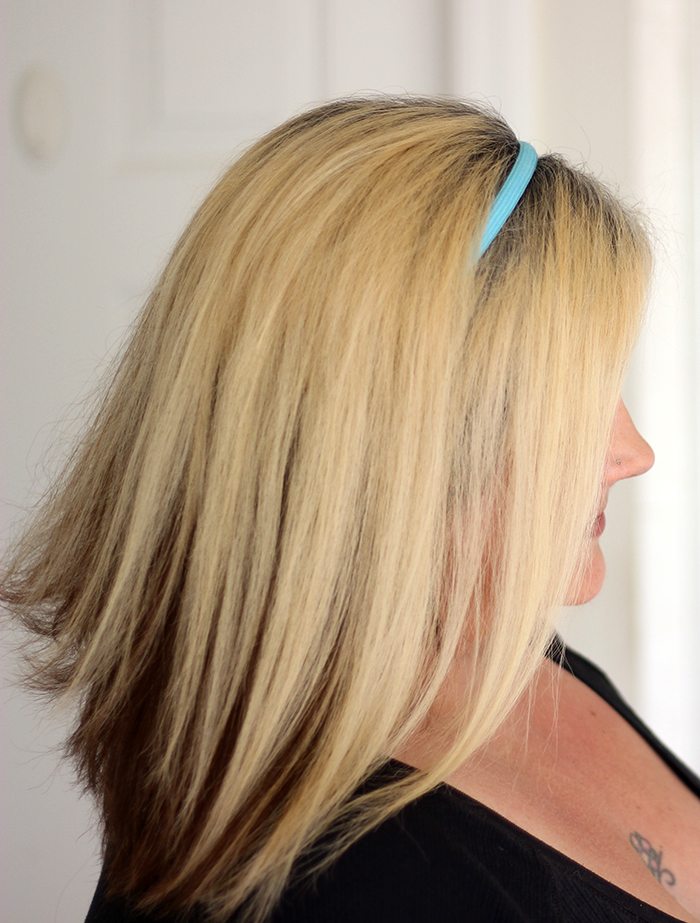 Join me on smoothing out for summer?
Check out Garnier Whole Blends at your local Dollar General OR for the ultimate in convenience, shop DollarGeneral.com! You'll score FREE SHIPPING with a $40 purchase.
Which Whole Blends is right for you?