I still think about my third grade teacher to this day. She was a kind and caring woman who made us all feel unique and special. Most of all, while I never knew it at the time, she instilled a great respect for teaching in me. I'm sure most of us have a story about when a teacher really impacted our life. That's why I'm happy to share a meaningful program that connects teachers to the funds they need to make their classroom projects and dreams come true. This is a sponsored post about SONIC's Limeades for Learning program®, all opinions are my own.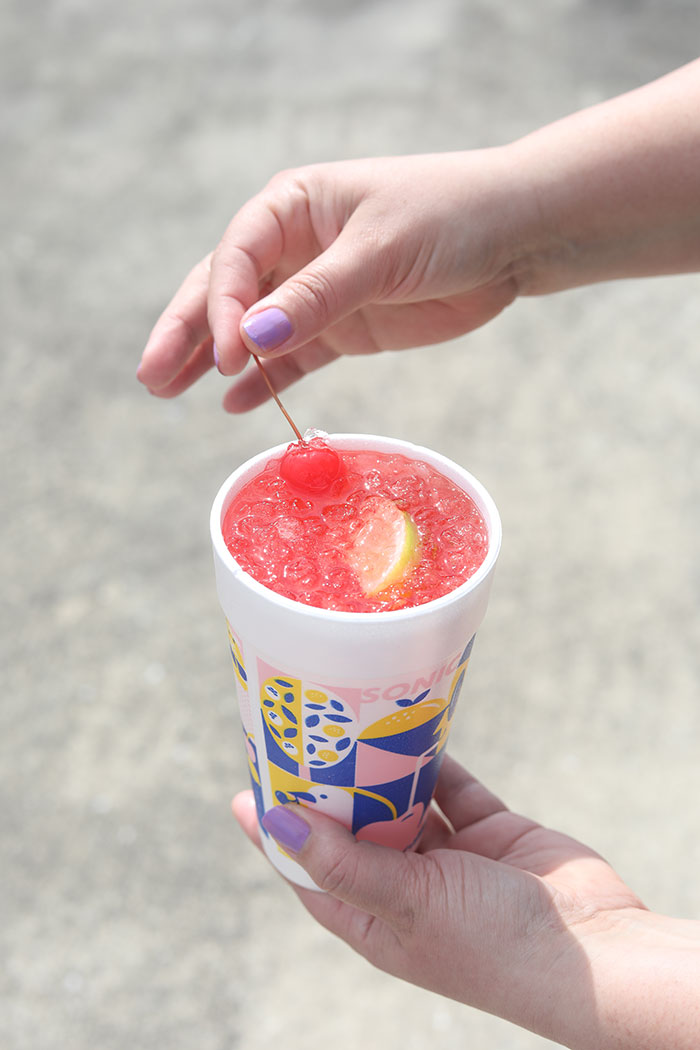 Don't you love when your favorite companies and brands give back to the community? I do! It's especially meaningful when they are giving back to the communities that help them thrive. These are the very efforts that truly make the world a better place. Speaking of making the world better, did you know that teachers spend $500 per year of their own money on average for things needed in their classrooms each year? We really need to do something about this, don't you think? After all, these are the places and spaces our children are spending so much time in. I was really happy to learn that SONIC Drive-In has donated more than $9.5 million to public school teachers through their Limeades for Learning collaboration with DonorsChoose.org. The program has helped to fund more than 17,000 classroom projects and supporting more than 536,850 students.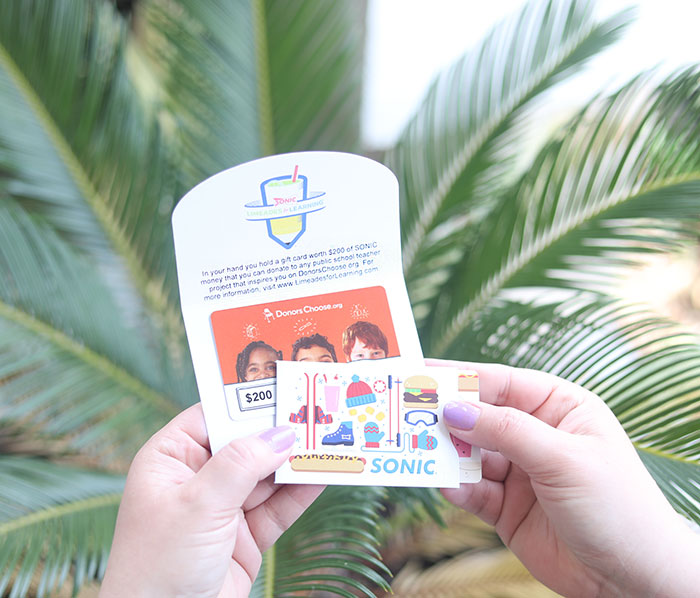 There are so many ways to get involved in connecting your children's teachers to get funds for their projects through Limeades for Learning or to support local classrooms. Let me tell you about both.
Teachers can submit their classroom projects and choose the things they need to make it all happen. There is a voting period in the fall and then SONIC will help to fund the top voted projects.
To support local classrooms, be sure to cast your vote in the fall or check out local classroom projects and donate now. Make sure to keep an eye out for the various campaigns at your local SONIC throughout the year. Right now they are hosting surprise funding events in cities across the country.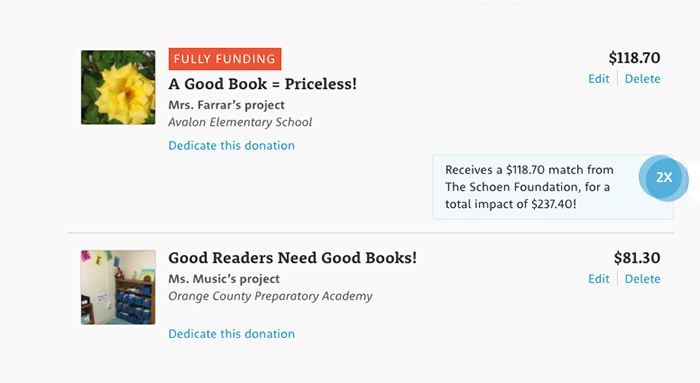 Being able to get connected to local fundraising efforts to lend a hand is just priceless. I was provided a gift card for DonorsChoose.org to help donate to some special projects that were near to my heart. After spending a lot of time checking out all of the projects taking place in classrooms locally, I decided to support two projects involved with something that's always been near and dear to me: reading. I helped one teacher meet their goal thank you to a foundation that was matching donations. The rest of my donation went to another classroom who was in need of new books. I loved being able to do this and will definitely be keeping up with local classrooms that are in need.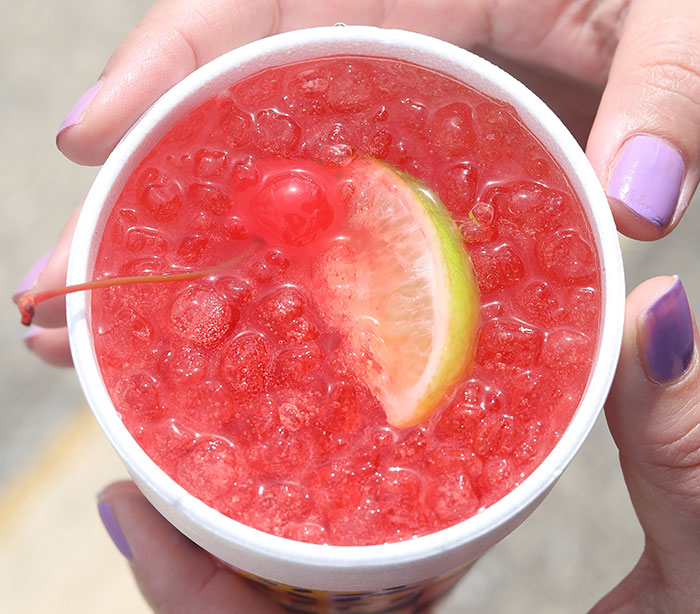 To spread the love, I get to give away a $200 DonorsChoose.org Gift Card for you to donate to your favorite local classroom projects, too. A lucky winner will also receive a $50 Sonic Gift Card, too!
SONIC GIVEAWAY!
PRIZE: One (1) winner will receive:
$200 DonorsChoose.org Gift Card &
$50 SONIC Gift Card
This giveaway is open to U.S. residents, 18 years +
The giveaway ends on 2/23/2018. Enter through the form embedded below:
With our help SONIC's total contribution to local public school classrooms will exceed $20 million by 2021! How exciting! Get involved with Limeades for Learning today.