Spring is right around the corner and it's time to think about all the cleaning I want to get done. I suddenly feel a headache coming on, ha! I'll be the first to admit the thought of spring cleaning doesn't exactly fill me with delight.  I enjoy the end result of my hard work, just not the actual process of doing it. Anyone else with me on that? Don't fear! You need to know these 10 genius spring cleaning hacks NOW.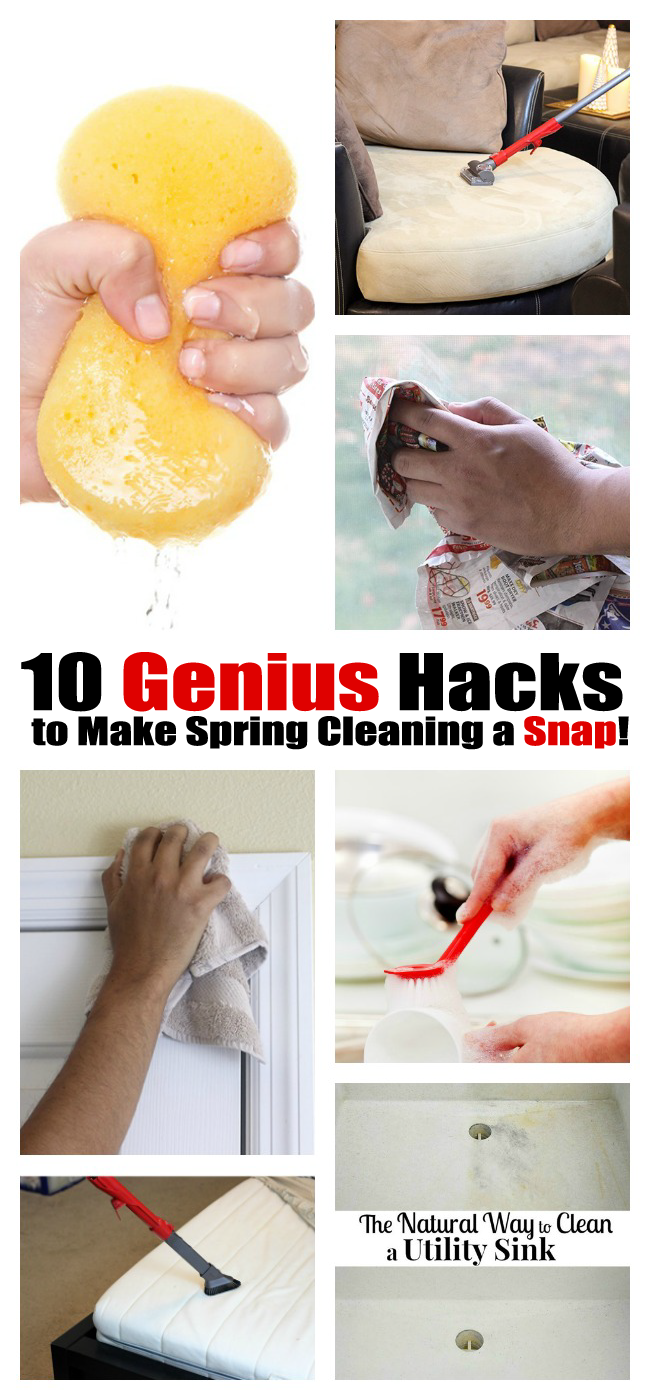 The goal with these ideas is to make cleaning simple & to offer up genius solutions. This list of tips and hacks that I've shared in the past along with some of my  blogging pals will hopefully help you to get the cleaning done as FAST as possible. That way we can get back to our latest Netflix obsession with a bowl of snacks a whole lot sooner. No judging! 😉
Spring Cleaning Tips and Hacks
Ready to tackle your home?  My gloves are on and the cleaning supplies are gathered. Let's get this cleaning party started! You can at least pretend to be excited here. Let's do it!
5 Ways to Use a Vacuum to Clean Your Entire House by Homemaking Hacks
3 Ways To Use Newspaper To Clean by Homemaking Hacks
How to Remove Ink and Crayon from Walls by Thrifty DIY Diva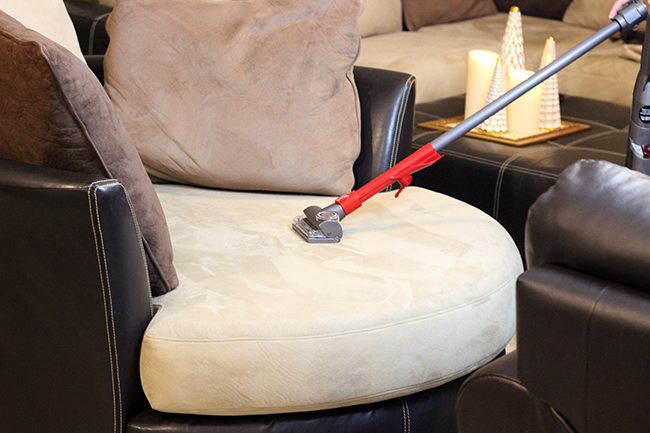 Twice a Year Cleaning Secret For Sparkling Shower Doors by Ann's Entitled Life
9 Crazy Spring Cleaning Hacks by A Debt Free Stress Free Life
How to Clean Grout by Clean and Scentsible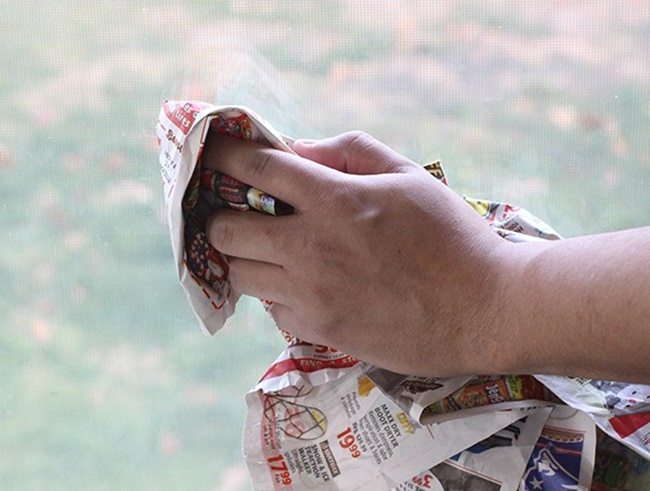 The Natural Way to Clean a Utility Sink by Organized 31
Spring Clean Your Kitchen by Back to Her Roots
Speed Clean Your Bathroom by Clean Mama
10 Floor Cleaning Hacks I Can't Live Without by Totally the Bomb
Does your family do spring cleaning?
Do you have any go-to spring cleaning hacks or tips?