No summer gathering is complete without delicious appetizers. Food, friends and family are three of my favorite words, especially when used in the same sentence. For warmer outdoor celebrations, it feels right to have lighter options to choose from. Plus, that means there will be room for dessert! June is Dairy Month, so I'm sharing a lightened up Sriracha Hot Broccoli Dip made with a thick and tasty Greek yogurt! This is a sponsored post as a part of my Cool Food Panel participation with the National Frozen and Refrigerated Foods Association (NFRA), all opinions are my own.

To make this recipe tasty, I wanted to try something new. I've often swapped out heavy ingredients like mayonnaise for Greek yogurt. It's a quick and easy swap without sacrificing flavor. I recently discovered Dannon OIKOS Triple Zero blended Greek yogurt. in my grocer's dairy case. The Triple Zero stands for 0 added sugar, 0 artificial sweeteners and 0 fat! Now, that's a few zeros I can get behind! But, how would it add up? How would it taste?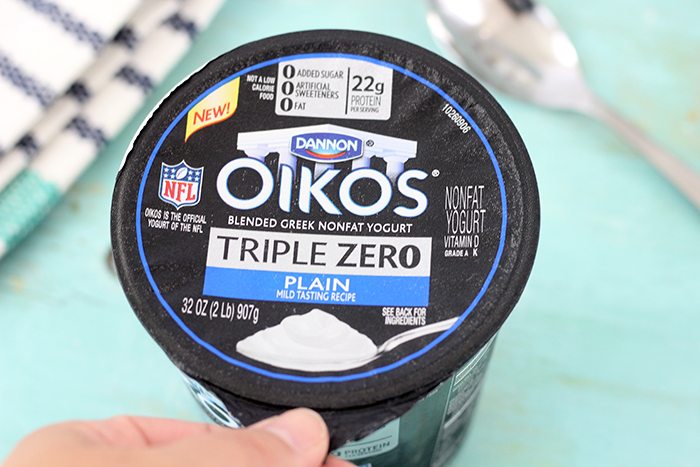 Would it be nice and thick, the way I normally enjoy it? It was a true surprise to see that it was extremely thick and rich. For having no fat, this is a real unexpected treat. Triple Zero comes in both plain and vanilla flavors and is available in single serve, 4-packs and quart size for the ultimate in convenience. The larger quart size is perfect for creating a quick and delicious dip.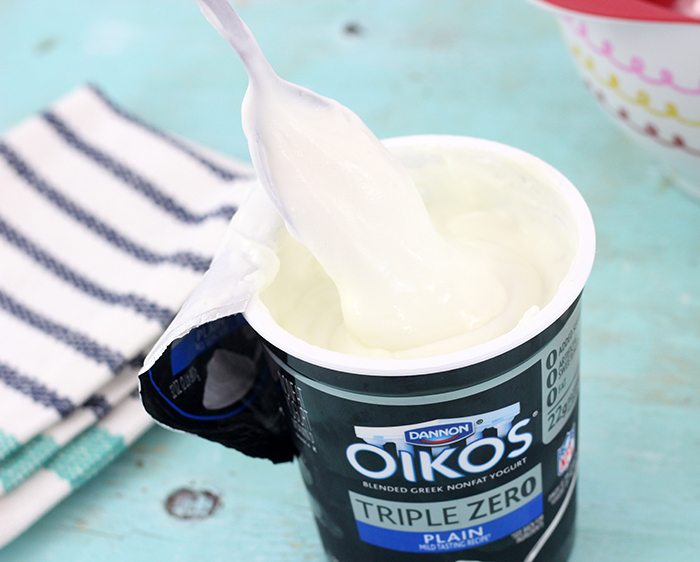 To make this quick and tasty hot broccoli dip, I simply swapped out yogurt for other hot dip go-to ingredients. I then added some spicy sriracha sauce for a nice kick, dry vegetable soup & dip mix for extra flavor and of course broccoli and some cheese to take it over the top.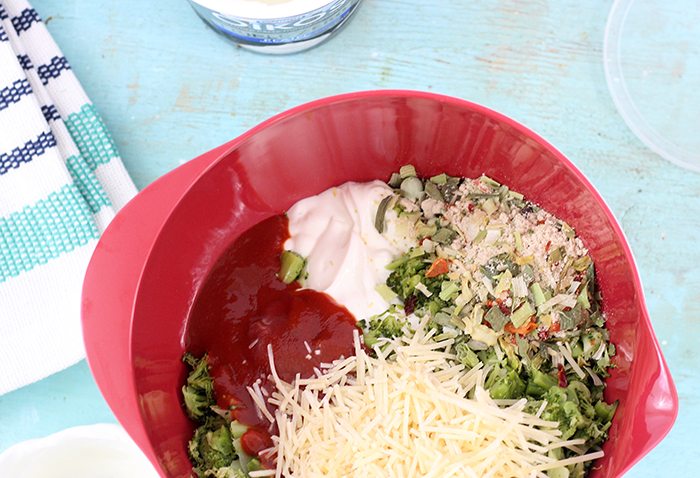 It all goes into one bowl for mixing and then into a shallow casserole dish. It just takes minutes and a handful of ingredients, that's my favorite kind of cooking hack.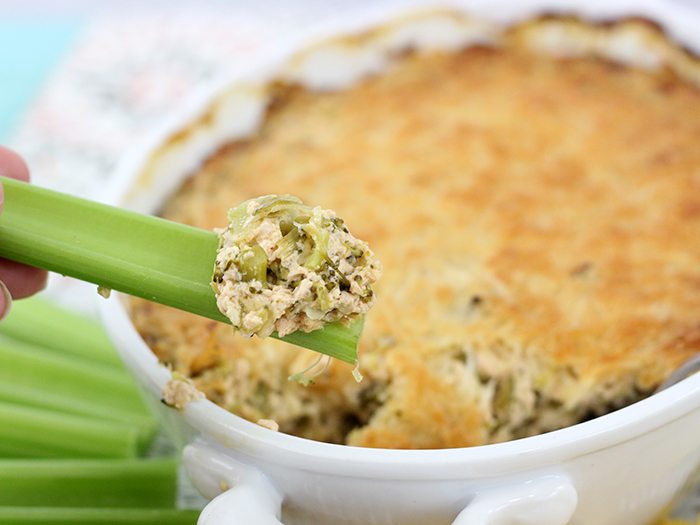 Spicy Sriracha Broccoli Dip with Greek Yogurt
Make this quick dip that's lightened up with Dannon Oikos Triple Zero Greek Yogurt. It's as easy as it is tasty.
Sriracha Broccoli Dip with Greek Yogurt
Ingredients
2.5 cups Plain Greek Yogurt (Dannon Oikos Triple Zero Plain)
1 Envelope of Dry Vegetable Soup Mix
1 box (10 oz.) Frozen Chopped Broccoli
6 oz. bag of Shredded Parmesan Cheese, divided in half
3 Tablespoons Sriracha Sauce
Instructions
Preheat your oven to 400°. Add all of the ingredients (except ½ of the cheese reserved) to a medium sized mixing bowl and hand mix until completely blended. Spread the mixture evenly into a small shallow casserole dish and top with remaining cheese. Bake for about 20 minutes until warm and the cheese is bubbling on top. Enjoy.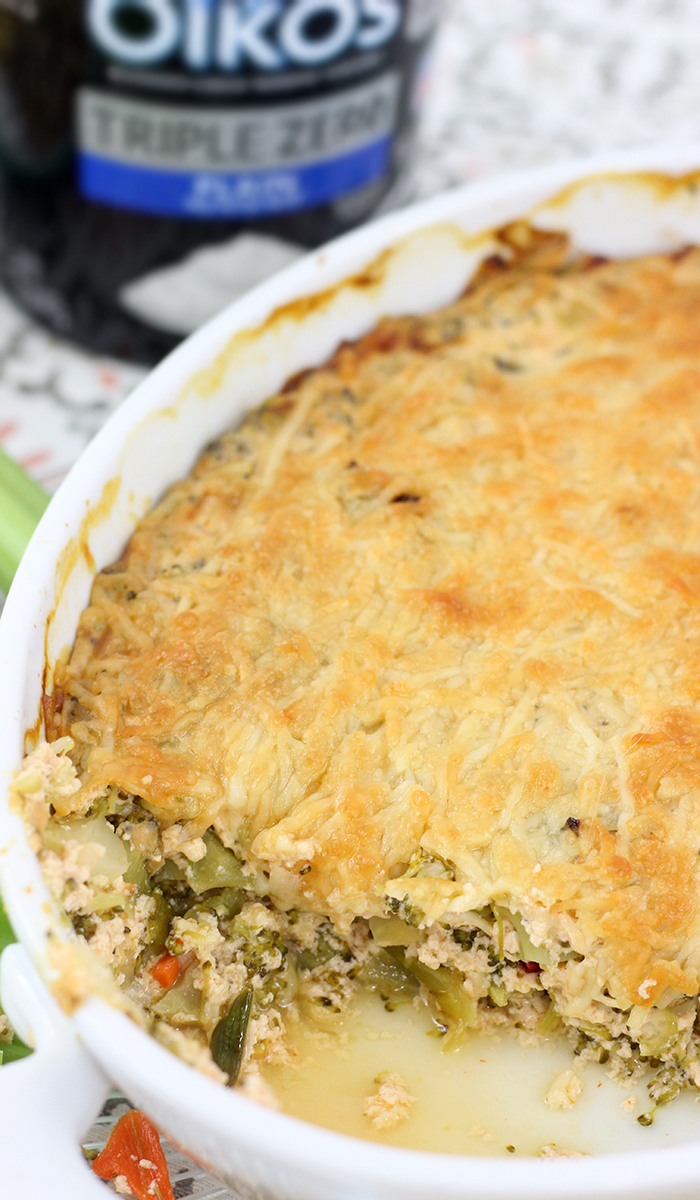 It only takes about a half an hour to make from start to finish. The result is a thick and flavor packed dip that's perfect for summer. You can serve it up with fresh cut celery or tortilla chips for the perfect crunch.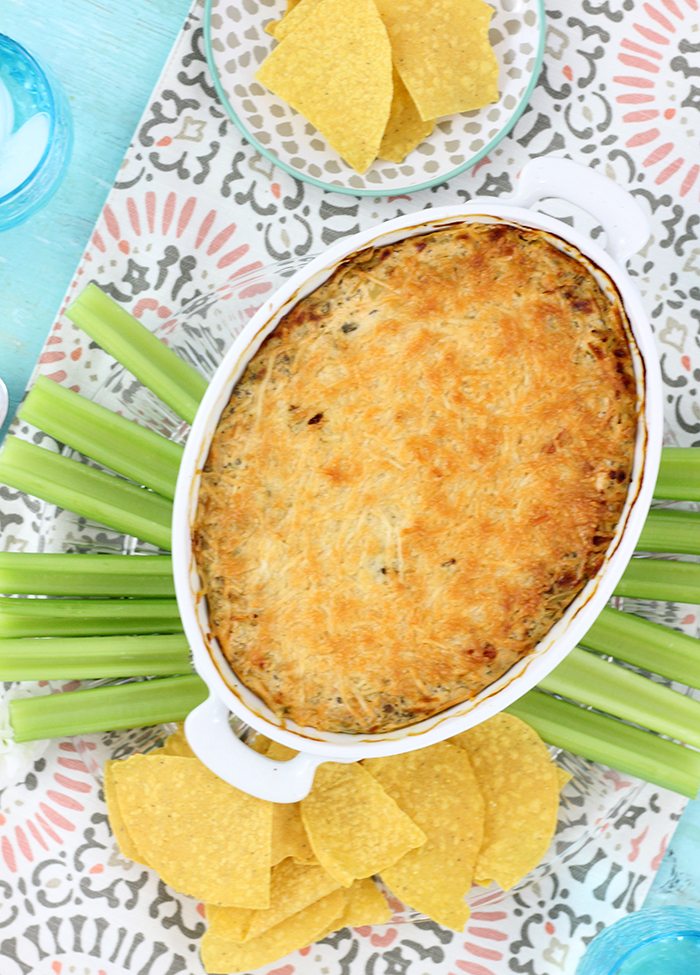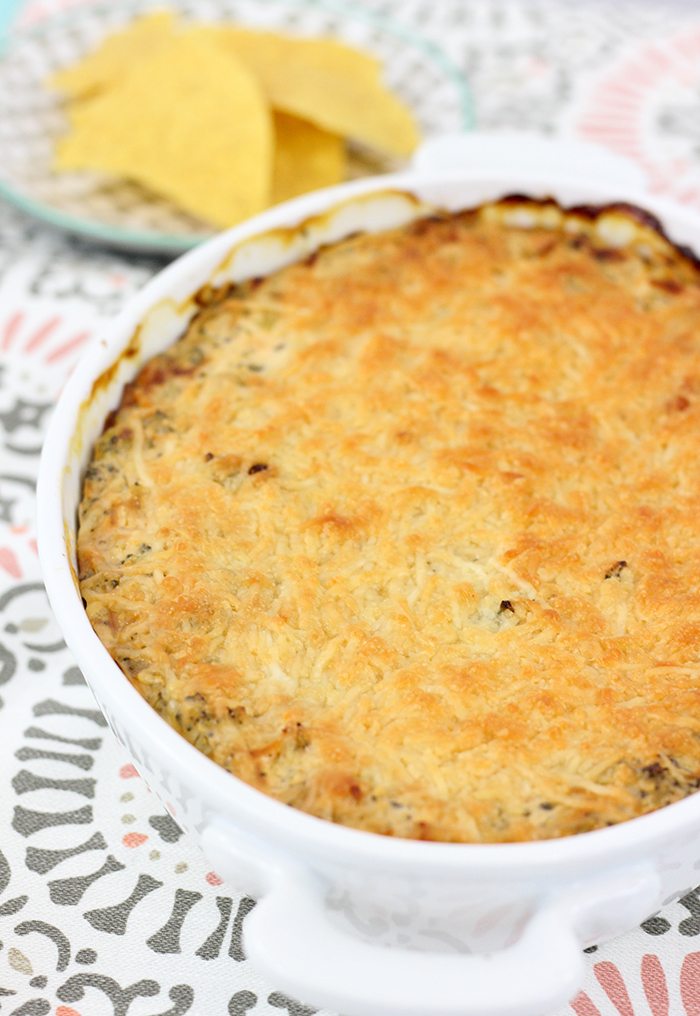 Now that you have an easy recipe to serve, you can focus on spending more time with your company this summer! Enjoy!
For even more tasty ideas, visit EasyHomeMeals.com or Easy Home Meals on Facebook, Twitter and Pinterest.
Have you spotted Dannon Oikos Triple Zero in the dairy case yet? Have you tried it? Have you ever tried swapping out Greek yogurt for another ingredient in a recipe?