This is a sponsored post written by me on behalf of Folgers. All opinions are 100% mine.
Coffee is my friend. But, sometimes I just need it right now. (Actually, I'm drinking some right now, literally) Once in a while I like hot coffee, but I'm more of an iced coffee lover & froofy drink craver. I've tried my hand at making drinks like this at home, but it's not easy. The one best kept secret to getting your quick fix is Instant coffee.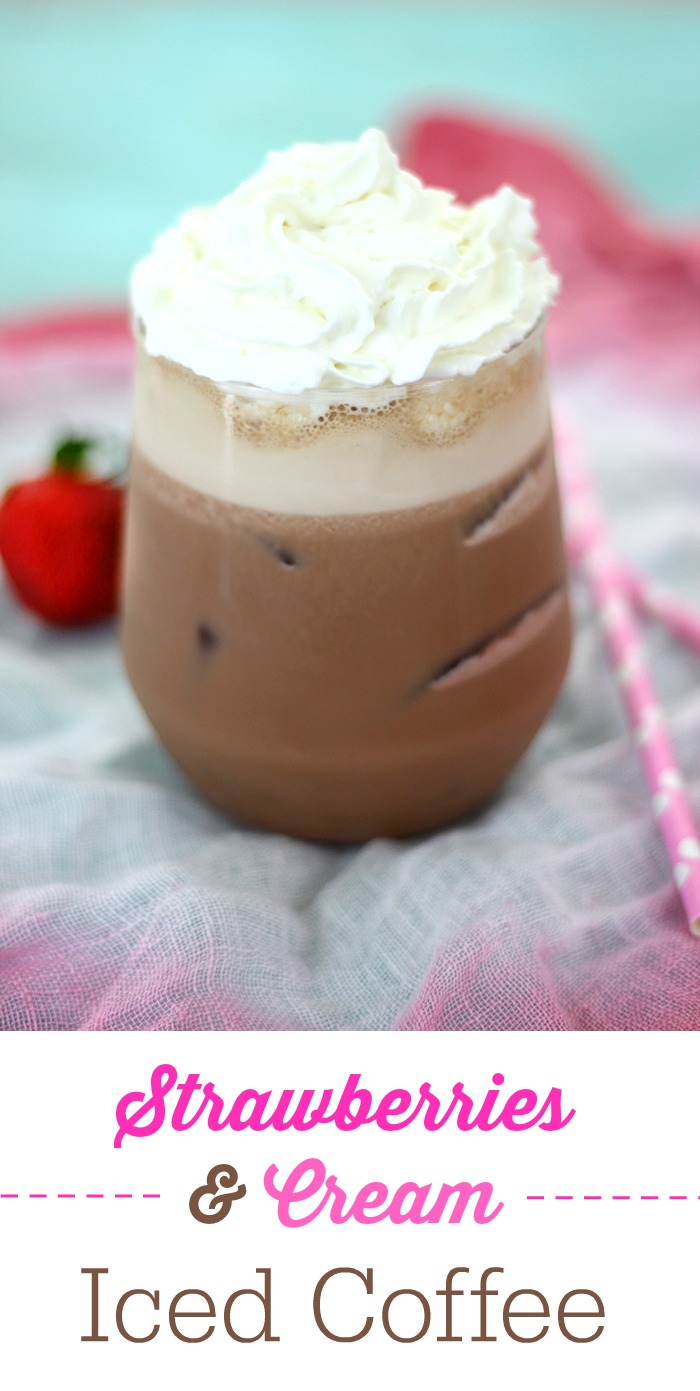 Last week I went to a strawberry festival here in Florida. Can you say yum? From strawberry shortcake to strawberry pancakes and beyond. Strawberry is no doubt one of the most delicious flavors around. It's the perfect way to enjoy the first days of spring. Normally I don't crave fruity coffee drinks, but I came up with a simple idea to make Strawberries and Cream Frozen Iced Coffee to celebrate the season. Sounded crave-worthy.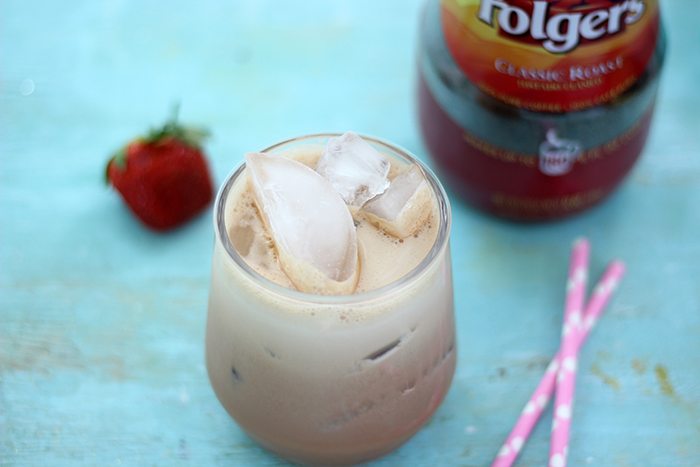 I wanted to make something that was completely fuss free. Why rely on an awesome shortcut like Folgers instant coffee when everything else is just complicated. This recipe is your ticket to getting the taste of a custom cafe drink within just a couple minutes right at home. That's the kind of coffee hack that I need in my life.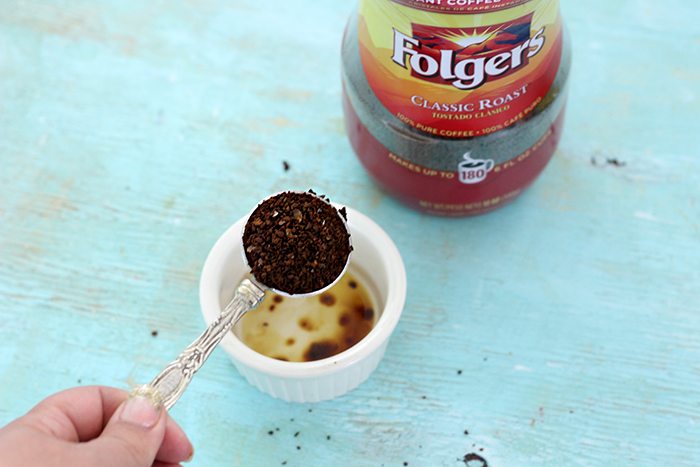 How to use Instant Coffee in a Cold Drink?
The trick to using instant coffee in a frozen beverage is to melt the coffee into a tiny bit of hot water first. For this single serve recipe, we're going to warm about a tablespoons of water and blend with one rounded tablespoon of instant coffee. Warming in a small microwave dish is easy, it will only take about 10 seconds. Stir quickly until its melted to liquid form. This just takes a few seconds. Now we're ready to rock this.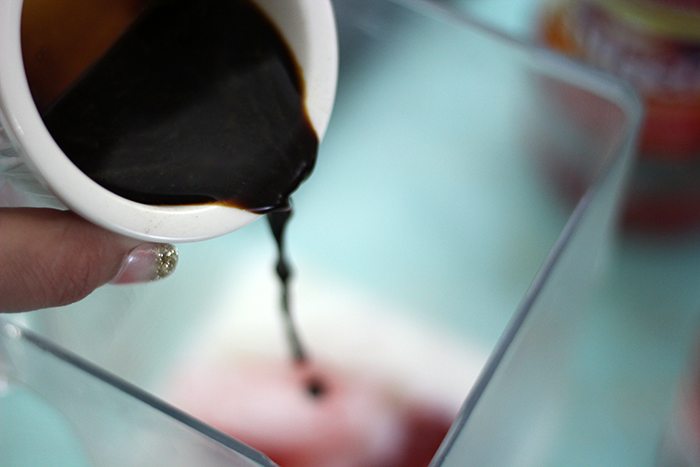 Are you ready for a delicious flavored quick fix iced coffee you can make at home with instant coffee?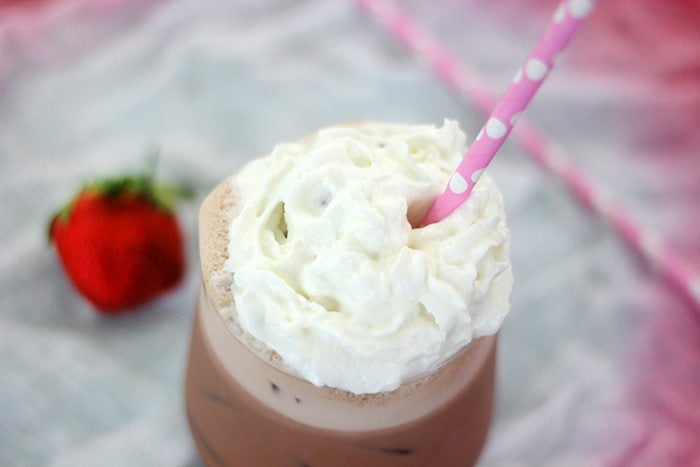 Quick Fix: Strawberries & Cream Iced Coffee
Ingredients
1 cup of Milk (any)
1 Tablespoon of water (to melt instant coffee)
1 Rounded Tablespoon of Instant Coffee
2-3 Tablespoons Strawberry Topping for Ice Cream to taste
Optional: Sugar or sweetener to taste
Instructions
Blend all ingredients together, best in an actual blender but you can stir if desired. Serve over ice. Enjoy!
7.8.1.2
218
https://cutefetti.com/strawberries-cream-iced-coffee/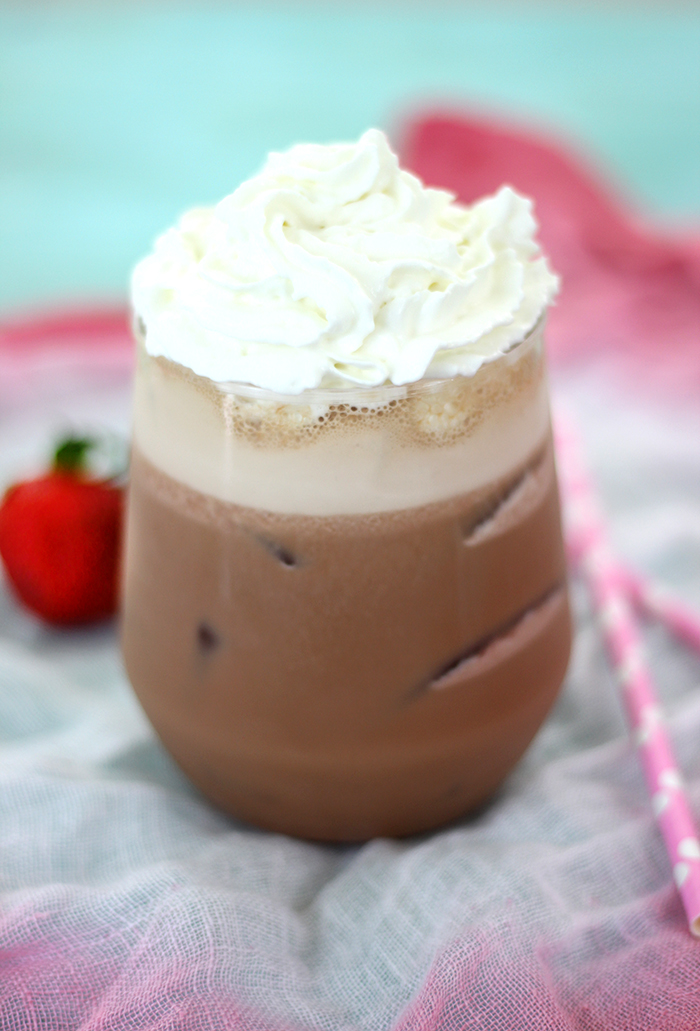 See, I told you that was easy! This is perfect for when you're craving a delicious coffee shop coffee but don't feel like making a run for it.
Get more delicious Folgers Recipes for your next quick coffee fix.
What is your favorite flavor to enjoy in your iced coffee?