I remember the first time I tried almond milk years ago. In case you've never tried it or haven't in a while, Silk has brought it to another level since then. Their Almondmilk can be used in so many different ways making it a versatile addition to your meal repertoire. It's surprisingly creamy and flavorful. One of the ways we use it almost daily is in our protein shakes. It adds a great thickness and flavor to them.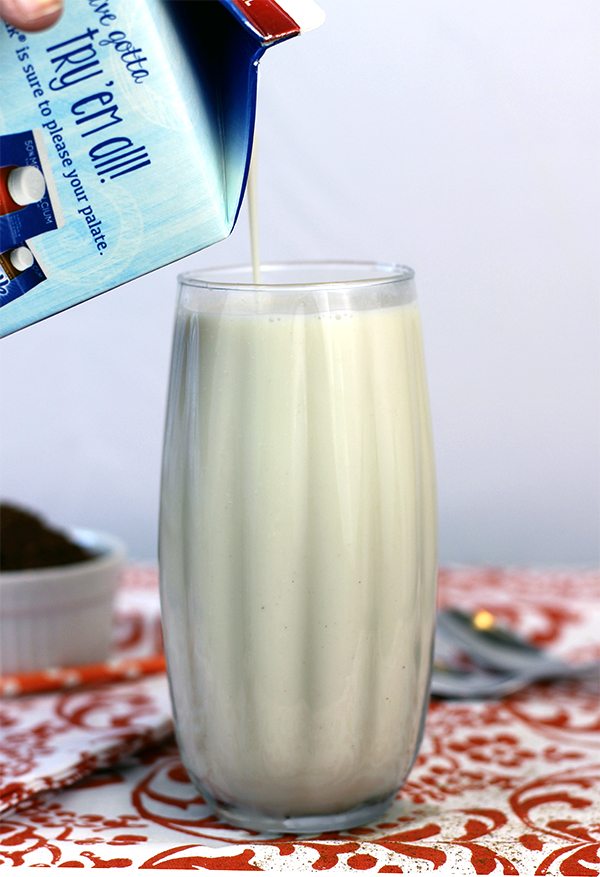 The thing we like most is that, if I may be honest, it goes down easy if you know what I mean. But, it's not just for people with intolerances, it also has other benefits that anyone can enjoy. If you're an almond milk rookie or even if your a skeptic, I'd love to invite you to try the Silk Vanilla Almondmilk. Drink it straight or swap it for any milk in your favorite recipes. The flavor is also a tasty addition to cereal and even better…. oatmeal for the fall season. You might be surprised that kids can dig it too. I dare you to get them to try it for breakfast for starters. Mmm mmm.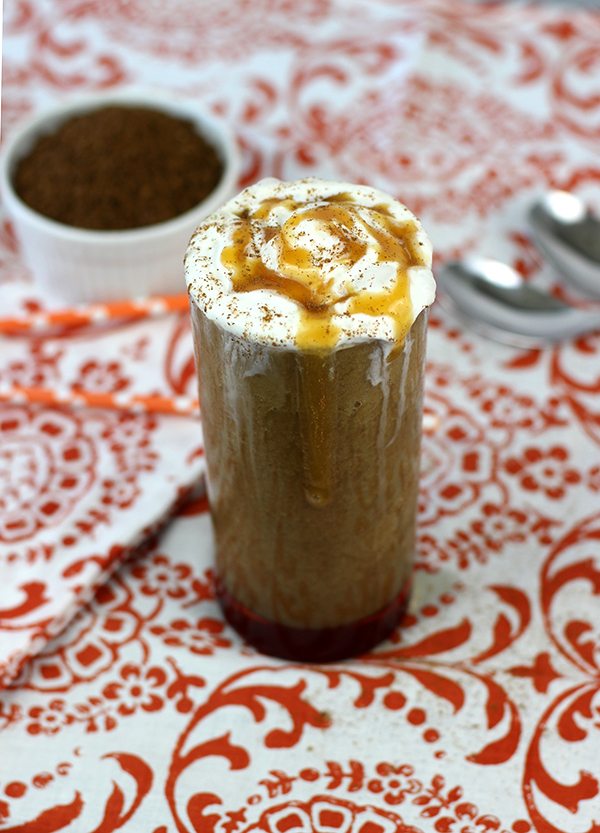 A nice tall glass of Silk Vanilla Almondmilk would pair up with any baked good this fall. How about pumpkin pie? I'm seriously making myself hungry with all of these delectable ideas. To give you more of a visual on how to use it, I made up a very simple Sweet Potato Spice Frappuccino that you can whip up in minutes. You can use any type of Silk Almondmilk you want, but the Vanilla will give this a nice over the top flavor. Can you tell I have fall on the brain?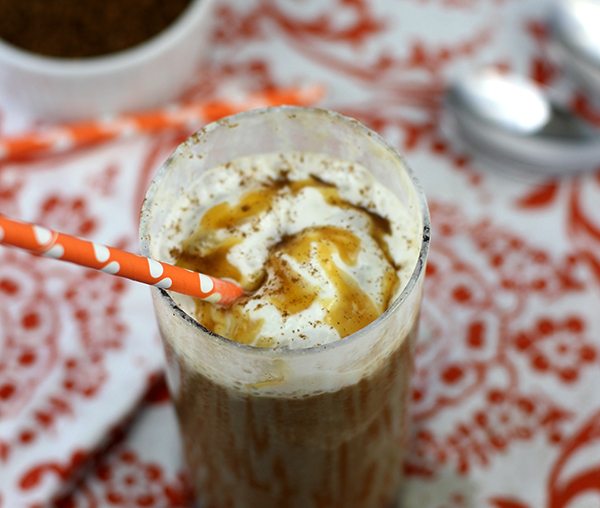 Ready to try Silk Vanilla Almondmilk today?
Sweet Potato Spice Frappuccino Recipe
1/4 Cup Boiled Water
1/4 Cup Cold Water
1/2 Cup of Silk Vanilla Almondmilk (or any flavor of your choosing)
1/2 cup sweet potato / cooked & peeled or canned
1 Tablespoon of Instant Coffee
1/4 Teaspoon of Ground Cinnamon
1/8 Teaspoon Ground Allspice
1 Tablespoon of Caramel Syrup
3 Teaspoons of Granulated Sugar (or alternate sweetener of choice to taste)
1/5 – 2 Cups of Ice
Optional toppings: whipped cream, ground cinnamon and/or caramel syrup
Instructions
Add the instant coffee to the boiled water and stir until dissolved. Add remaining cold water to the coffee mixture. Put the mixture in a blender. Then add choice of Almondmilk, sugar, cinnamon, allspice caramel and ice. Blend until ice is crushed. Optionally, top with whipped cream, ground cinnamon and caramel syrup. (Yum)
That, is fall in a cup if you ask me! Feel free to swap out the sweet potato with pumpkin or other fall inspired yummies.
Are you ready to try Silk? Sign up now to get your free coupon!
Have you tried Silk Vanilla Almondmilk yet?
This conversation is sponsored by Silk. The opinions and text are all mine.