Fresh brewed iced tea is such a wonderful beverage for the warmer months. I've been brainstorming ideas on how to create delicious drinks without adding sugar because I really need to cut back on how much I consume. It's so easy to load up on super sweet coffees or teas because, let's face it.. they taste amazing! But, if I ever want to bare any skin this summer, I really need to tone it down. This is a sponsored post from Lunchbox, all opinions are my own.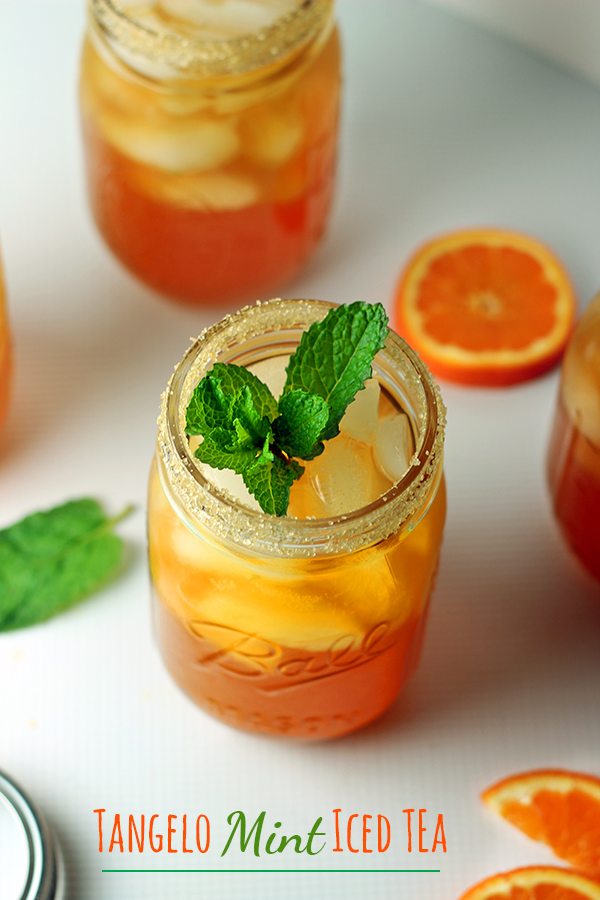 When thinking about real fruits that would taste good in an iced tea, a lot of combinations came to mind. Blueberry with lemon, raspberry with lime, yum. I wanted to try something that I hadn't had before, that's where I came up with fresh squeezed tangelos and mint leaves together. With Lipton including their special Iced Tea blends are perfect for making quick iced tea. Sounded refreshing and unique to me! If you don't have Tangelos available you could definitely simply swap with tangerines or mandarin oranges. Any small sweet citrus should do the trick. Tangelos are known to be especially sweet, so I thought they would be a great way to add natural flavor.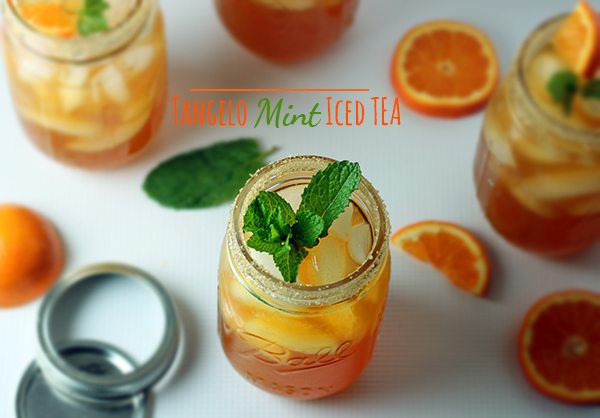 To make this iced tea blend I used Lipton Iced Tea with freshly squeezed tangelos and mint leaves. It's so easy to to infuse some added flavor to your spring time iced tea blend. If you aren't a mint fan, you can omit it for a simple citrus flavor. Hope you enjoy!
Tangelo Mint Iced Tea Recipe
Ingredients
2 Large Teabags for Iced Tea like Lipton brand.
2 Cups of Boiling Water
6 Cups of Cold Water
¼ Cup Loosely Packed Mint Leaves
½ Cup of Fresh Squeezed Tangelos (approx 2.5)
Instructions
4 Cups of Boiling Water over 2 Lipton cold tea bags, brew for 3-5 minutes. Remove tea bags and add 6 cups of cold water. Add the mint leaves and fresh squeezed tangelos. Refrigerate overnight or about 6 hours or more. Remove mint leaves before serving. Enjoy!
7.8.1.2
95
https://cutefetti.com/tangelo-mint_iced-tea-recipe/
Head to Walmart.com to take advantage of the fun!
Are you a hot or iced tea person? What is your favorite thing to put in your tea?