This post is sponsored by San Bernardo Ice Cream but all thoughts and opinions are my own.
Milkshakes are great for any time of the year! Enter this delicious pineapple tropical milkshake! Especially when you live in Florida and the October high is still in the 90's! Don't you agree? This fun tropical milkshake has a delicious flavor twist and cool garnishes to take it over the top. Ice cream is by far one of my favorite treats, so I was really excited to try a new to me ice cream brand called San Bernardo, and it arrived fresh and cold at my doorstep! This ice cream is creamy, natural, rich in texture, and made with only All-Natural ingredients that help make it stand out among other brands! You can purchase via their website here!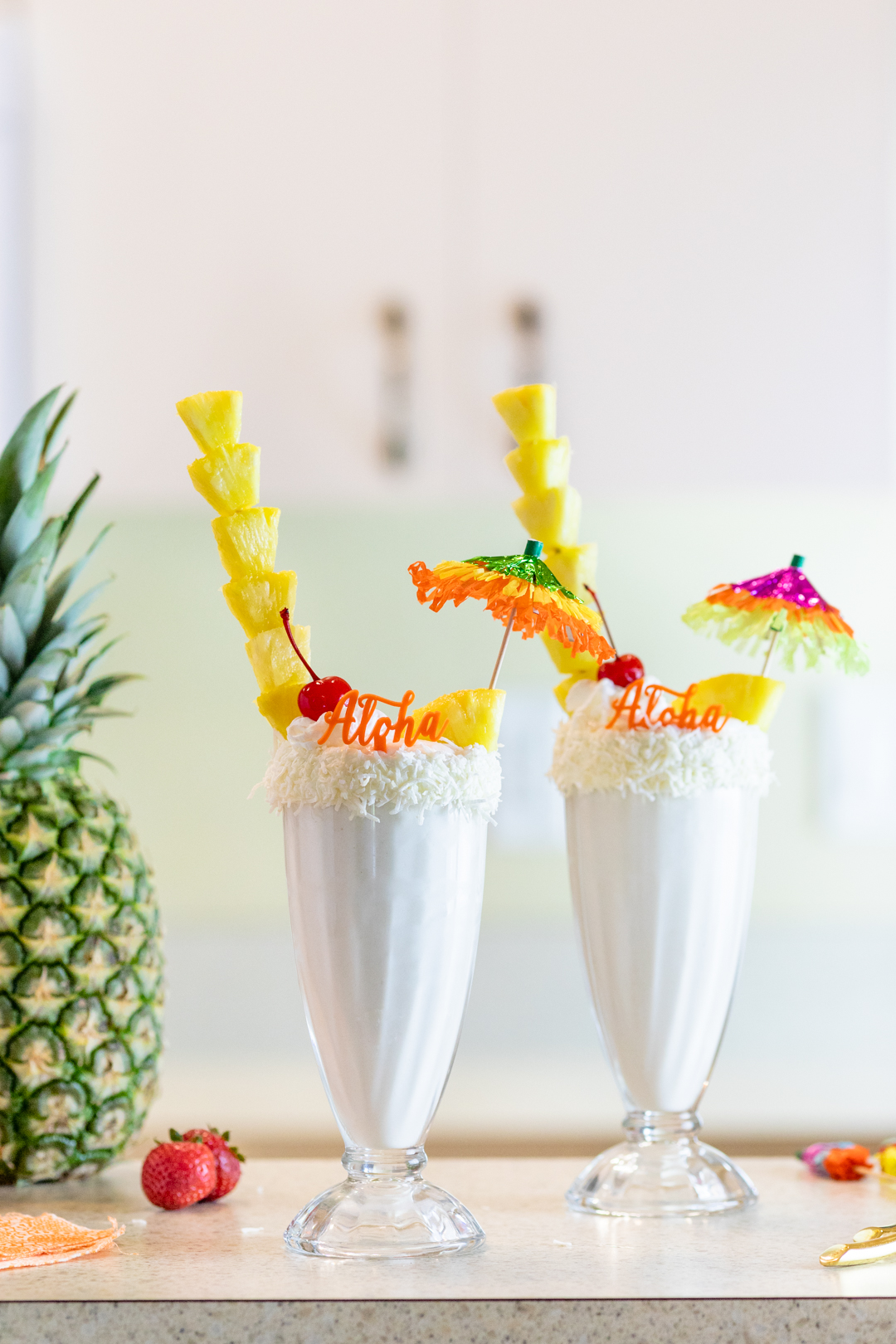 As an added bonus, San Bernardo Ice Cream is 20% lower in fat and sugar than competitive items and is rBST Free! One of my favorite parts so far are the trendy flavors that have a wonderful pure taste thanks to no artificial flavors or colors and no high fructose corn syrup. My second favorite part is that San Bernardo is locally based in Florida! San Bernardo is essential to have in your freezer and can help bring the fun to any festivity!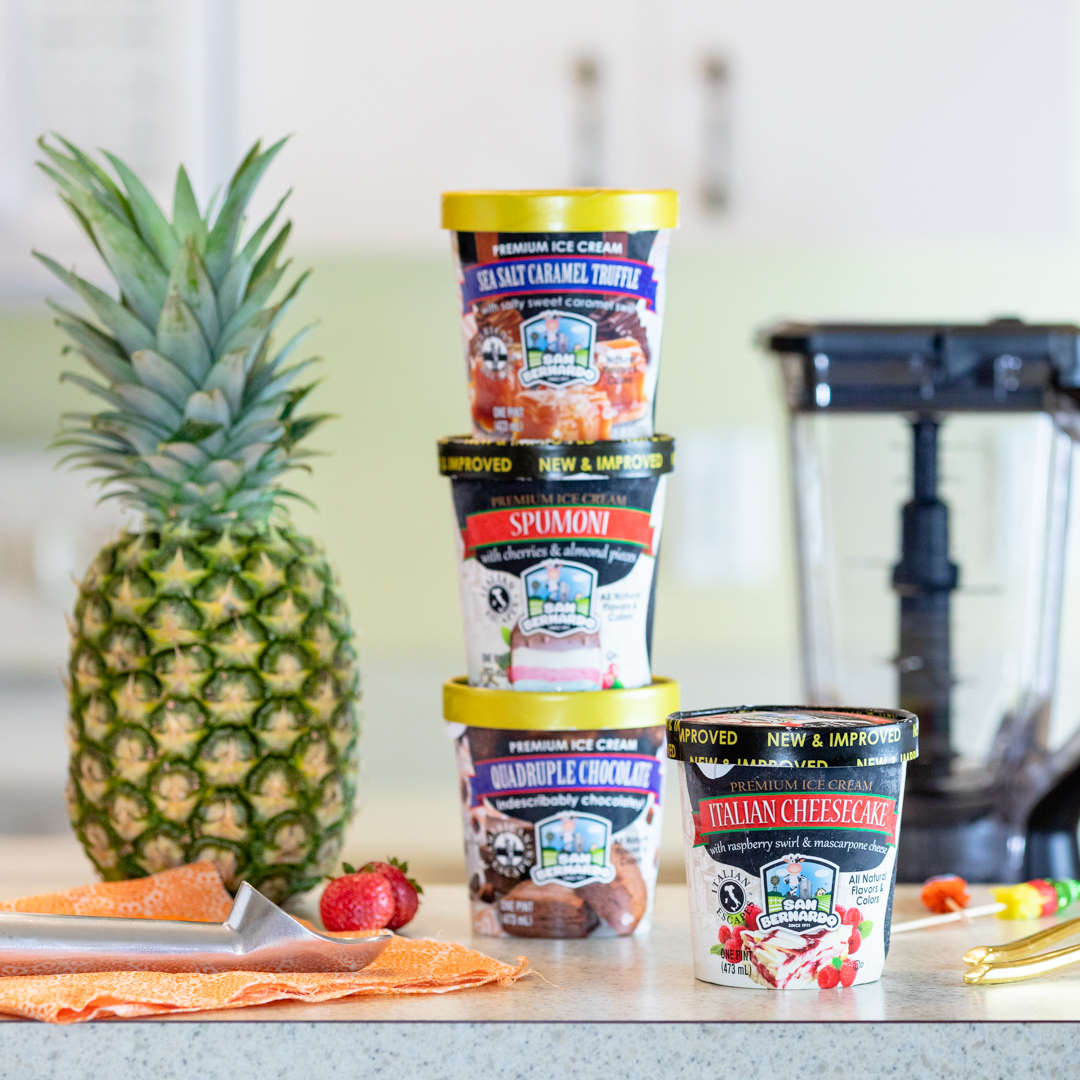 I was able to try some of their Italian Escapes® Collection including Spumoni and Italian Cheesecake flavors which are both decadent and frankly amazing. That's where the tasty twist comes into my tropical milkshake!
Unique Tropical Milkshake Recipe
The ice cream flavor that takes this over the top is the San Bernardo Italian Cheesecake with Raspberry Swirl. It adds such a unique pop of flavor that's super irresistible.It even includes real mascarpone cheese! I can't wait for you to try some. Get ready to grab a straw or spoon, whichever your heart desires.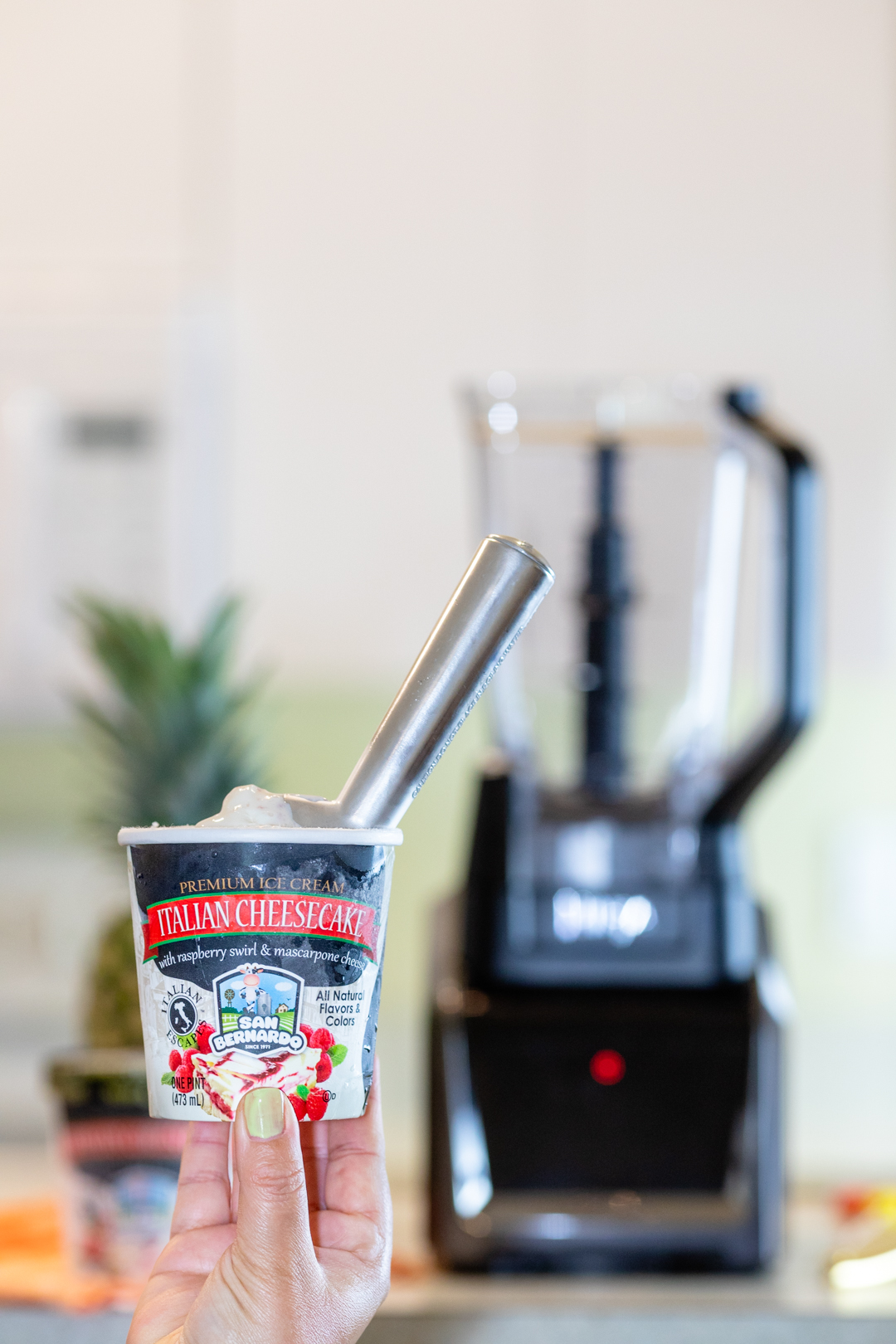 This milkshake is as easy to whip together as it is delicious! This recipe whips up milkshakes for two, because sharing is caring! We're combining San Bernardo Italian Cheesecake flavor with fresh or frozen pineapple chunks, cream cheese and cream of coconut for the perfect tasting result.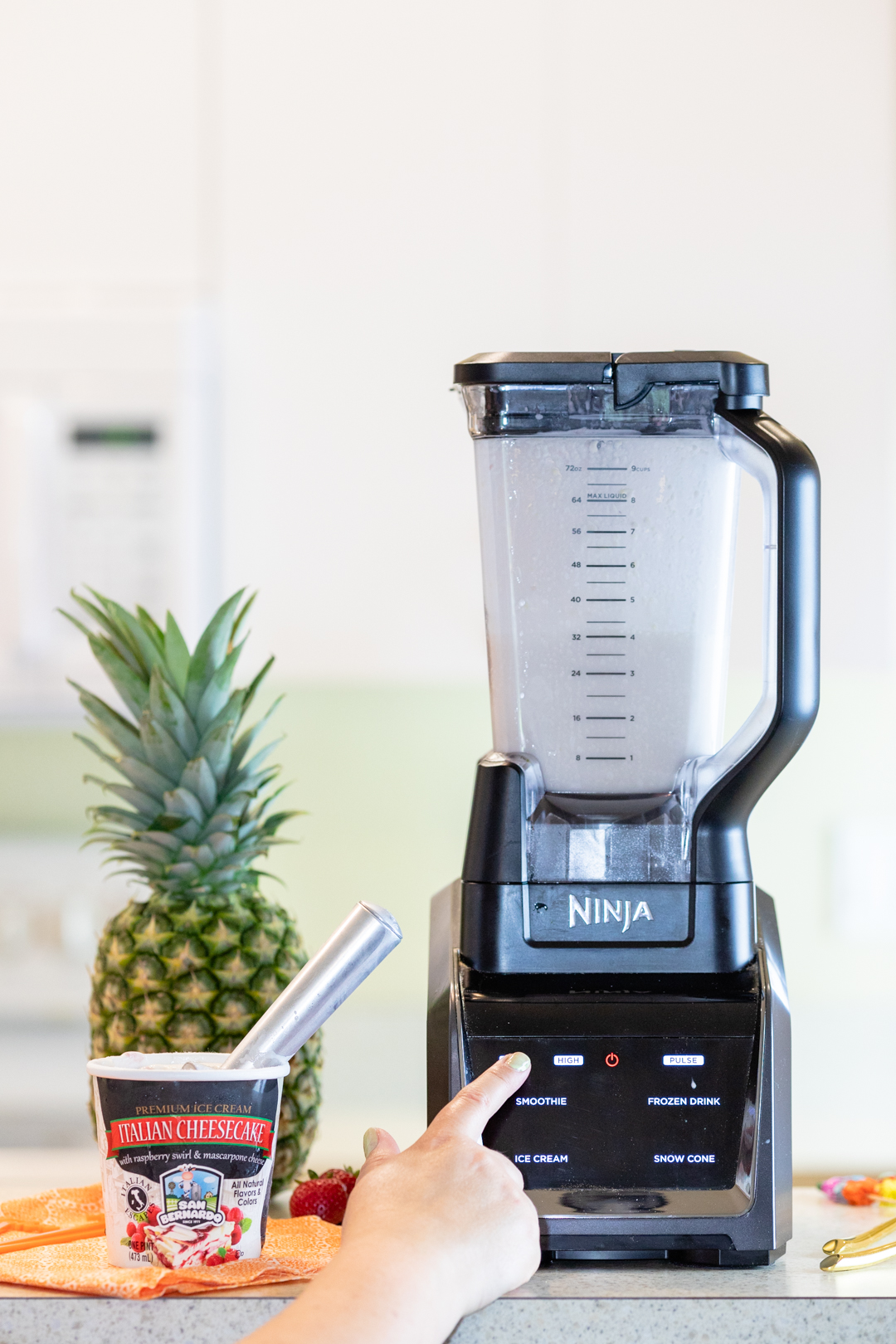 Garnish ideas:
*Whipped cream and a cherry.
*Pineapple chunks on skewers.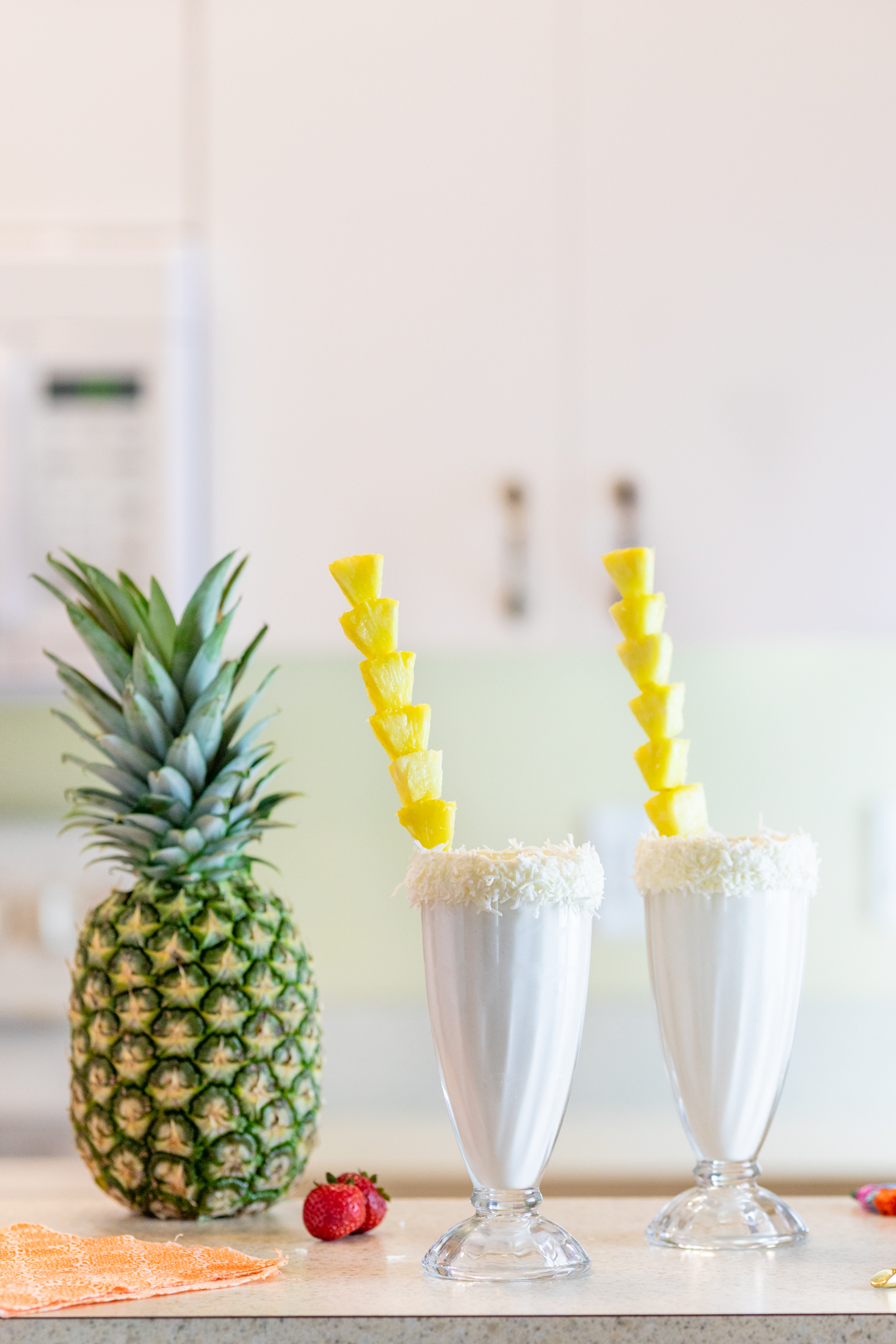 *Pineapple half wedge on a drink umbrella.
*Tropical themed cocktail stirrers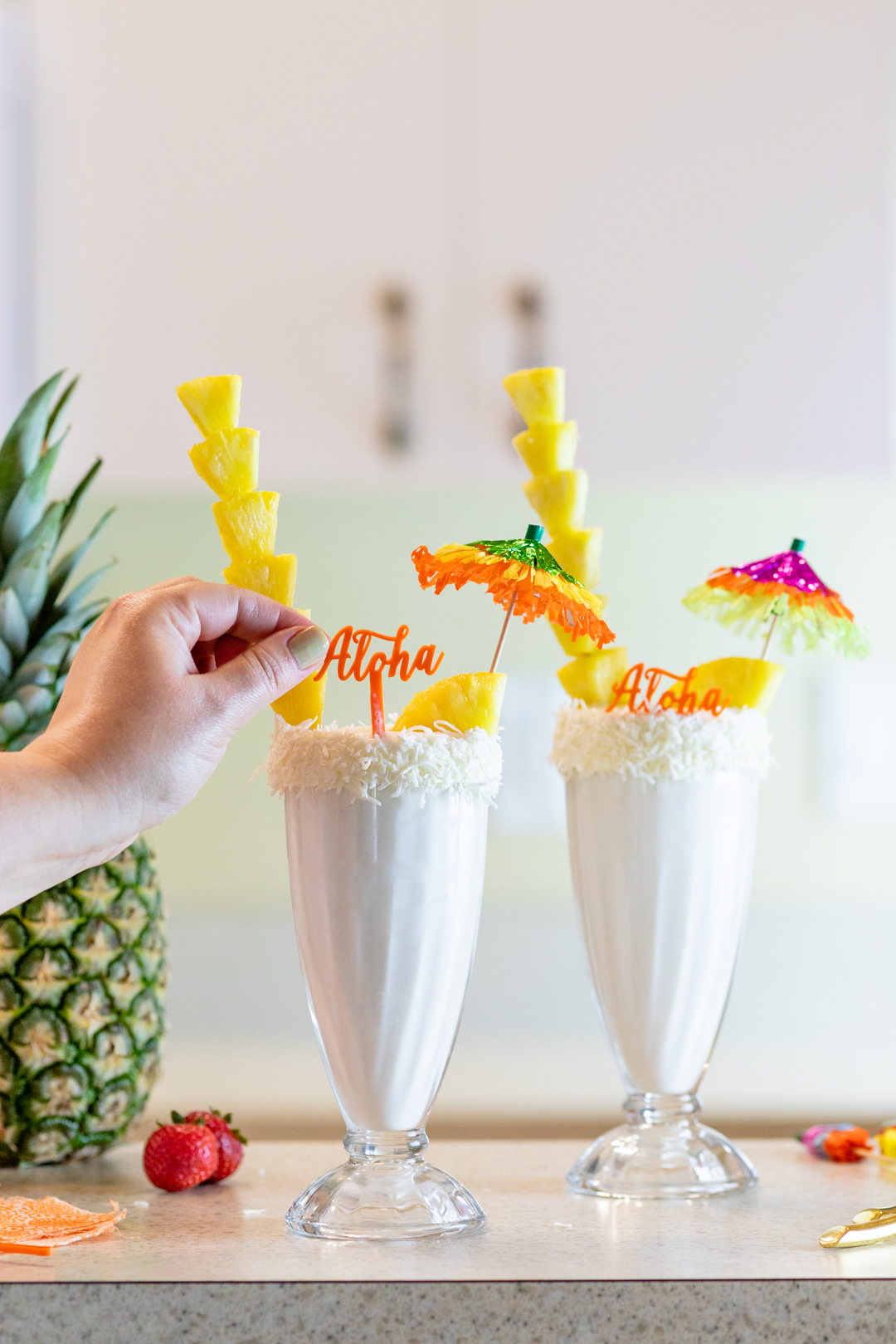 Want to make your milkshake glasses extra fancy? Line the rim of the glasses with vanilla frosting and press dried coconut into it. So pretty and delish!
Tropical Milkshake Recipe with a Tasty Twist
Ingredients
6 Scoops Fruit Flavored Cheesecake Ice Cream (San Bernardo Italian Cheesecake flavor)
1/4 Cup Fresh or Frozen Pineapple Chunks
2 TBSP cream cheese
1/4 Cup cream of coconut
Garnish ideas:
Whipped cream and a cherry.
Pineapple chunks on skewers.
Pineapple half wedge on a drink umbrella.
Glass rim idea: line the rim of the glasses with vanilla frosting and press dried coconut into it.
Instructions
Add pineapple first and then remaining ingredients to your blender and mix until combined. Serve up and top with your choice of garnishes.
7.8.1.2
294
https://cutefetti.com/tropical-milkshake-recipe/
Put all of these ideas together for the prettiest tropical milkshake with a next-level twist! Enjoy every sip!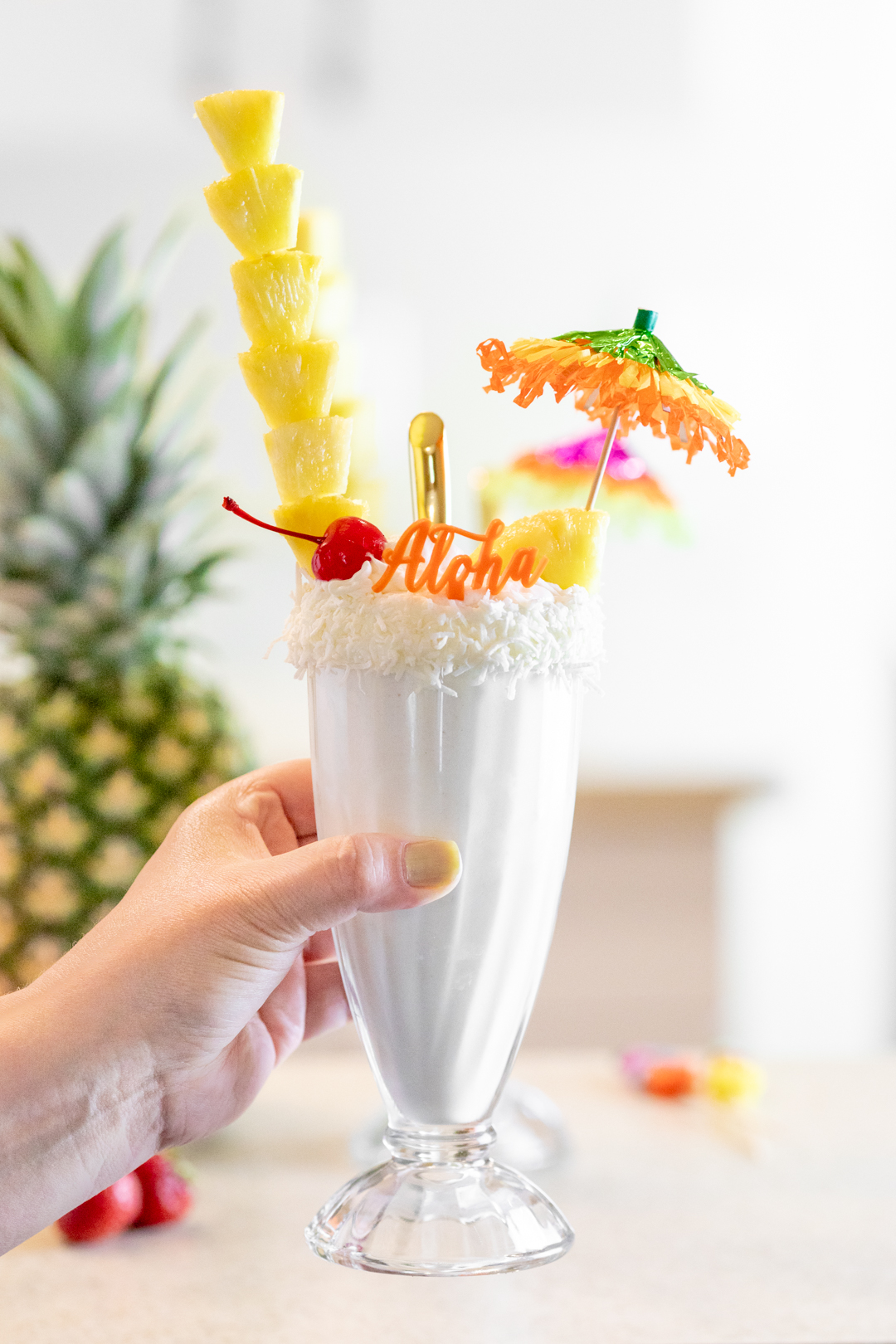 Learn more about San Bernardo Ice Cream and get ready for a truly unique ice cream experience that you won't soon forget!