Whenever I bake a potato I can hardly wait for it to finish cooking so I can stick a fork into that steamy, fluffy filling and totally devour it. Like seriously, I have a thing for potatoes. Not only do they taste uh-mazing, but they're the perfect base for so many types of meats and fillings. Before you drool on your keyboard, check out these 10 twice baked potato recipes! Mmm.

From breakfast to dinner I've got your potato craving totally handled today. The variety of fillings and toppings will make any picky eater feel satisfied. Whether you are a vegetarian, carnivore, or somewhere in between these recipes have what you are looking for. There are healthy options here too so you can eat delicious food guilt free. Time to grab a fork and a napkin and start cooking! Let's dig in….
Twice Baked Potato Recipes
Quick & Easy Tilapia Twice Baked Potatoes by Homemaking Hacks
Twice Baked Breakfast Sweet Potatoes by Plaid & Paleo
Twice Baked Roasted Garlic Cheese Stuffed Potatoes by Food Done Light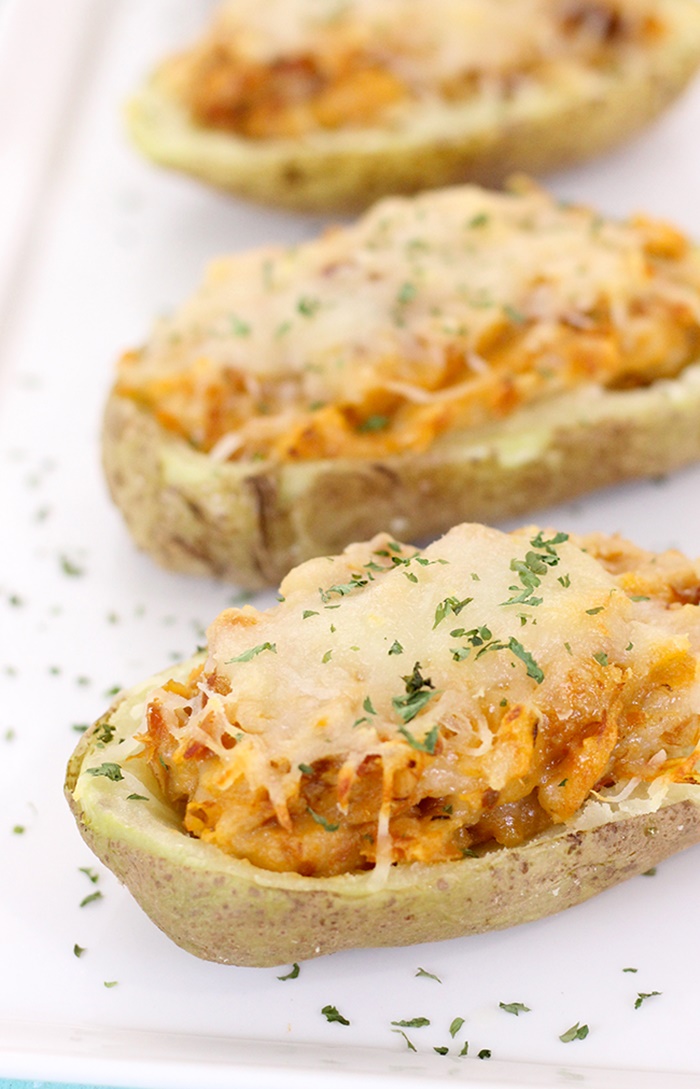 Grilled Cheesy Broccoli Baked Potatoes by The Tiptoe Fairy
Healthy Twice Baked Potatoes by Yummy Healthy Easy
Twice Baked Potatoes by Family Food and Travel
Greek Yogurt & Chive Twice-Baked Potatoes by Kitchen Treaty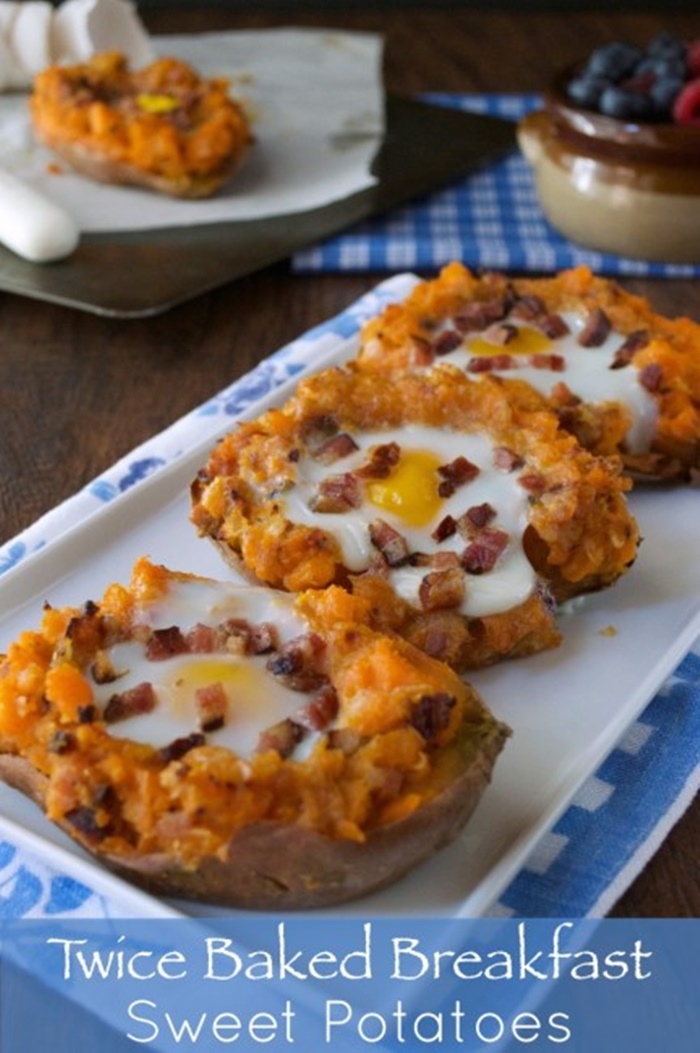 Photo Credit: Plaid & Paleo
Cheddar Bacon Twice Baked Potatoes by The Little Epicurean
Twice Baked Jalapeno Sweet Potatoes by Ifoodreal
Lemon-Thyme Twice Baked Potatoes by Hola Jalapeno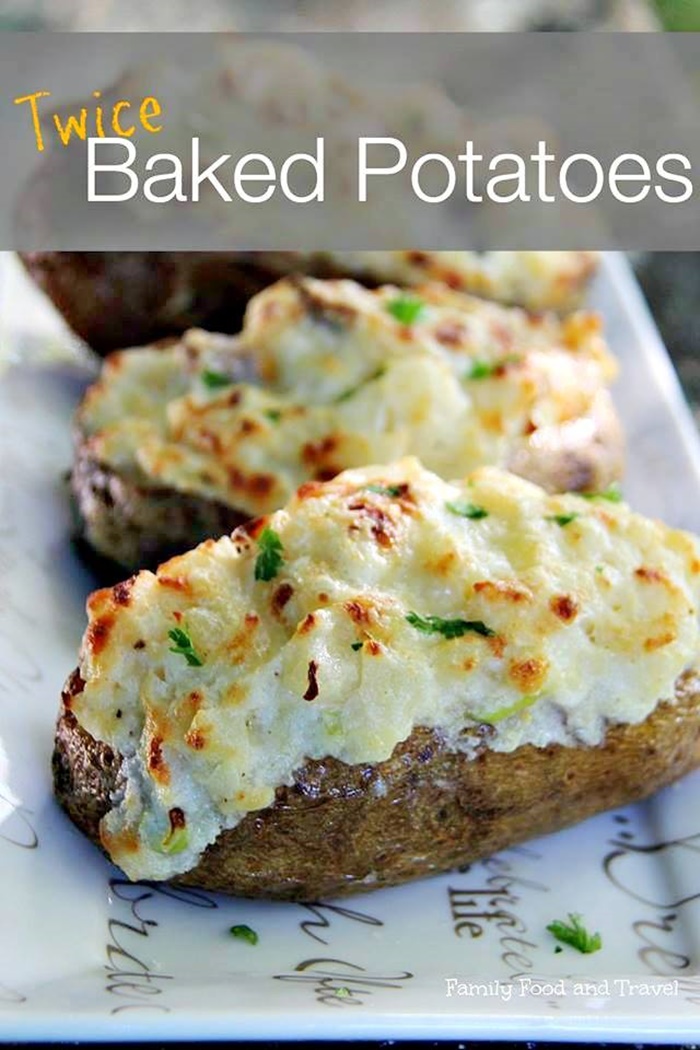 Photo Credit: Family Food and Travel
Have you ever tried making twice baked potatoes before?
Which recipe would you like to try first?