This is a sponsored post written by me on behalf of Jostens. All opinions are 100% mine.
I remember how important high school was. So exciting, so new.. a little scary too. But, there was one thing I knew for sure. I was totally going to get an amazing class ring! The beautiful part was I just knew my mom would have to say yes to this request. It was my one chance to pick the perfect ring, just for me! (Luckily she really did say yes!)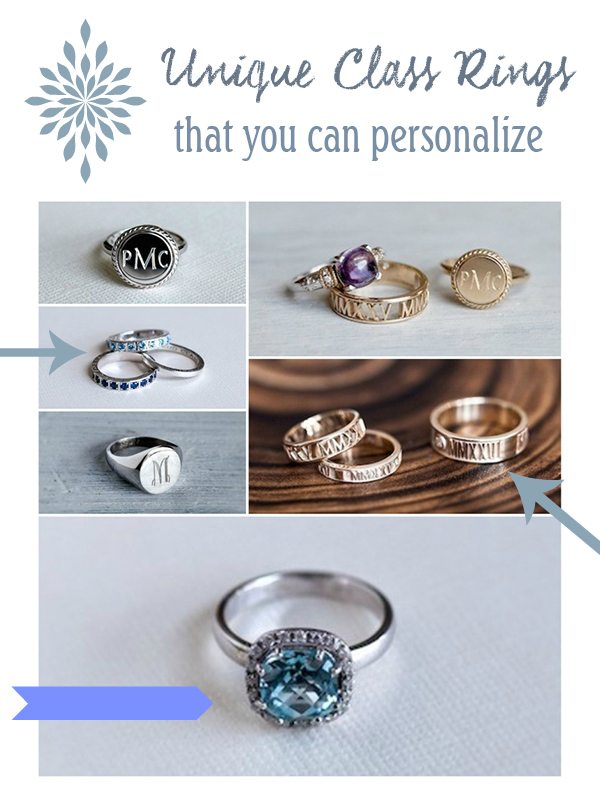 My son just started high school this year, so it will soon be my own turn to.. say yes. I've been checking out 
ShadowCast rings by Jostens
 and I *almost* wish I was back in high school again. 
Almost
. Their ring options are just so breathtaking.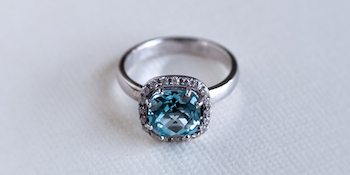 Their new Luxe and ShadowCast Collections are completely stunning. It's really a chance for teens to create their own perfect ring to remember these years forever. They have many options for both boys and girls. I really like that you can actually go to the 
Jostens ShadowCast Rings
 website and virtually personalize your ring.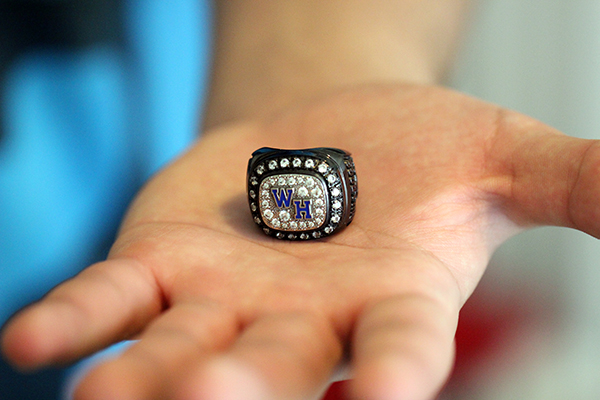 You can see what it will look like and there are oh-so-many options in addition to engraving. You can also choose things such as stone options and "finish" options depending on which ring you're checking out. It's so easy to get started, My son was able to create his entire ring of choice in only a few minutes. Sweet! His dream came true a little early as we were treated to a custom ring to check out in person.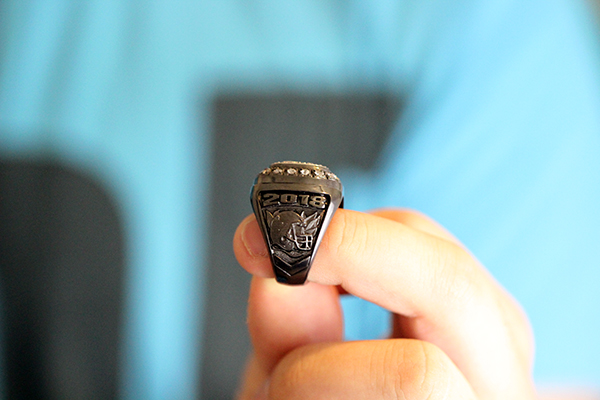 My son absolutely loves his ring. I love that he was able to pick exactly what he wanted from style to engraving and other details.  He chose the Sheer Ice® ring with ShadowCast. He wanted to do a football theme and was even able to choose an image for the ring which I thought was really cool. The other side of the ring has his school's team name. Then, as a final touch, the inside has his name. I'm confident that he'll truly treasure this ring, even many years from now.  Want to know how it all works too?
Once you pick your final design, you have the option to do a few things:
✓ Print an order form to bring to your school order day
✓ Buy your design immediately or learn more about their easy payment options.
✓ Post your design on Facebook, text or email it to friends and family, or simply save it for later. Teens love to see what their friends think, so this is a pretty hip feature.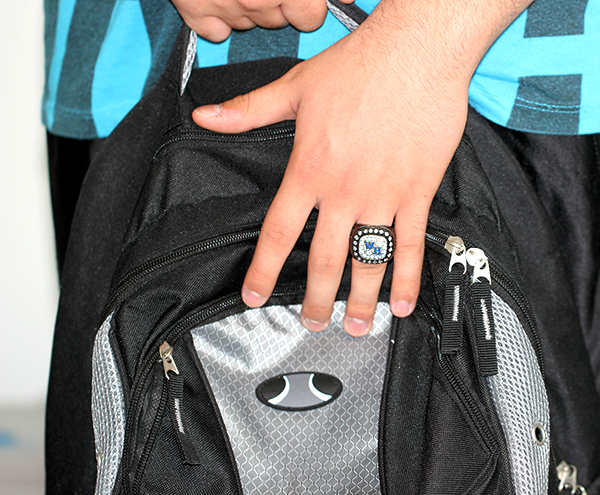 If you have a chance, make sure to check out the Roped Signet ring from Jostens and the Jostens Roman Numeral Ring. So much detail and a great way to get that unique ring that the student in your life can treasure.
Visit Jostens ShadowCast Rings to start customizing your own ring today!
So, I'm curious. Which ShadowCast rings by Jostens are your favorites?