You already know about my idea and recipe hoarding on Pinterest.  It's no secret. But, then there's Yummly made specifically for recipe hoarding. Someone will need to peel my fingers away from my keyboard. There are many, many recipe organization websites, but this one is special. This is not a sponsored post, but I'm sharing about this site today in order to get my blog submitted for hopefully extra exposure for my own recipes on Homemaking Hacks. More on that later.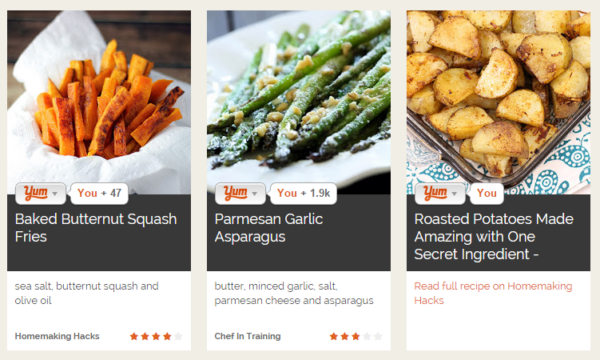 Why is Yummly taking over the net' by storm and making food bloggers spin? Well, to start. It's just easy to use. It's the only completely fuss-free recipe collection style website I've found. All it takes is a click to add recipes to your own recipe box. Yes, just a click. You don't even HAVE to add it to a collection, but you'll probably want to so you can scope them out later in case you are one of those people that actually tries to make ALL of the recipes they spot online.
How to Yum your Favorite Recipes
There are a few of ways to "Yum" recipes to get them added to your recipe box. To start, you need sign up. Then any recipes that you "Yum" will be saved in your "recipe box".  You can go in later and organize them into collections if you'd like. Here we go!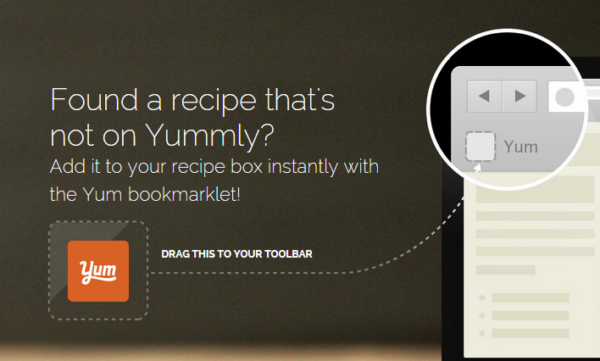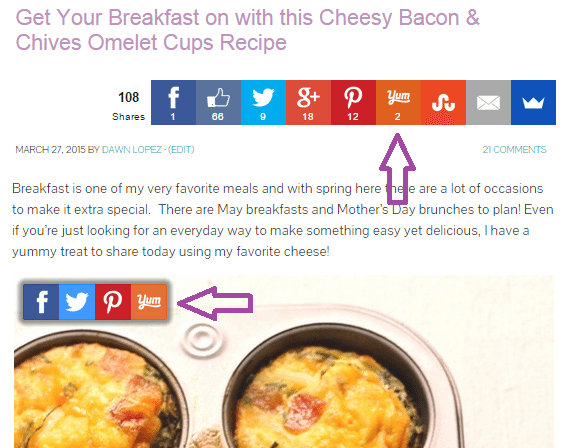 More Benefits of Using Yummly
Of course being this easy is a seriously good reason to use their site, there are others as well. One extra perk of being a part of their site is that you can ask questions on Yummly Discuss. Want cooking help or a recipe recommendation? Just pop in and add your question in the community and wait for responses.

Customized experience. You can fill out your taste preferences and tell Yummly what you like and dislike.  Let them know your allergies and your cooking skill too for a smart experience. Loving this!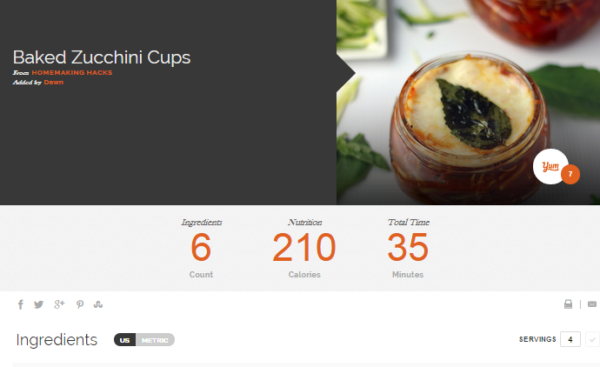 Lastly, you can get nutritional value, ingredient count, prep time and other awesome easy stats for recipes! (Also a benefit for food bloggers, see below.)
Yummly for Food Blogging
I was recently introduced to the site when a few of my pals who blog about food shared some awesome news about the traffic they're getting. That's all it took for me to take a few minutes to investigate. I immediately starting to "Yum" all of my recipes and received over 200 new blog visits in just a couple of days.  In one full week, I gained 890 total visits from Yummly.com!

So, I did what any smart person would do and made "Yumming" a part of my site. Now you can "Yum" my recipes with just one click! I wouldn't be too upset if you went crazy and Yummed my yummy recipes, just for the record.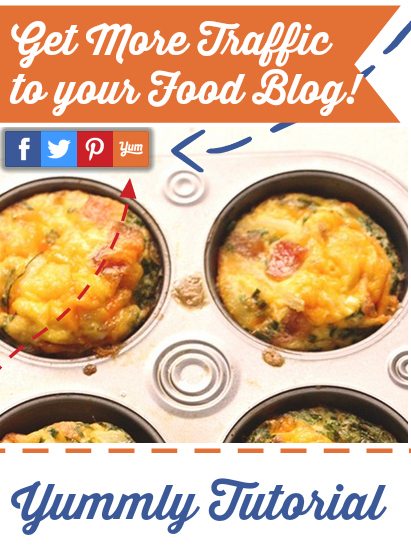 To make Yummly a part of your blog or website, you just need to either grab their code here for manual insertion OR use a social sharing service that includes it. I am trying out Sumome to add it where I want it on Homemaking Hacks and so far I love it.  Other social plugins that offer Yum buttons include AddToAny, Shareaholic, or Simple Share buttons. Want to go a step further? You can add their recipe plugin to make your recipes look nice, give your readers a "print" option AND add their Yum button easily.
You don't want to miss the chance to let your readers Yum your recipes because more Yums equals more eyes on your content and increased referral traffic. Oh yeah baby, bring on the Yums! If you love me, which I hope you, you can visit my page right on Yummly.com to click Yum on some of my recipes.  I ain't too proud to beg.
Lastly, if you want to up your game, write a post about them like I just did for the chance to get featured more on their social media, emails, website and app.  Can't wait to see the new visitors that swing by!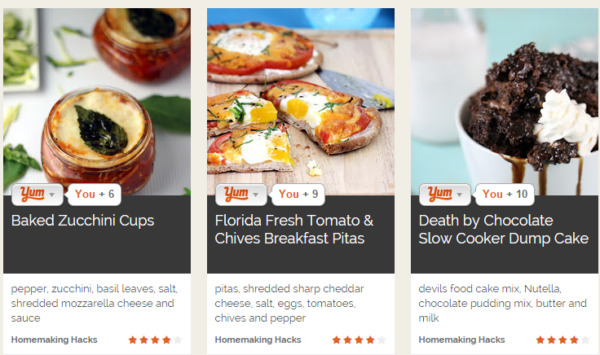 Not a food blogger? You can still add your own recipes to share too.
What I'd like to see from Yummly?
Now that I'm saving time by adding recipes to Yummly, I'm going to go back and count how many times I typed their name in this post. 🙂 It's kind of catchy.
Are you a Yummly user? What do you love about it? Tell me how you're using it!