This post is sponsored by The National Frozen & Refrigerated Foods Association (NFRA). All opinions are my own. For more inspiration during #JuneDairyMonth, be sure to check out delicious ideas from NFRA at EasyHomeMeals.com
Bagels and cream cheese. Perhaps one of the best food pairings EVER and by far one of my favorite combos. It's time to celebrate, don't you think? Enter these delicious bagel board ideas that feature some sweet and savory options that everyone will love. This would be perfect for breakfast or brunch for occasions small and large. Let's dig in!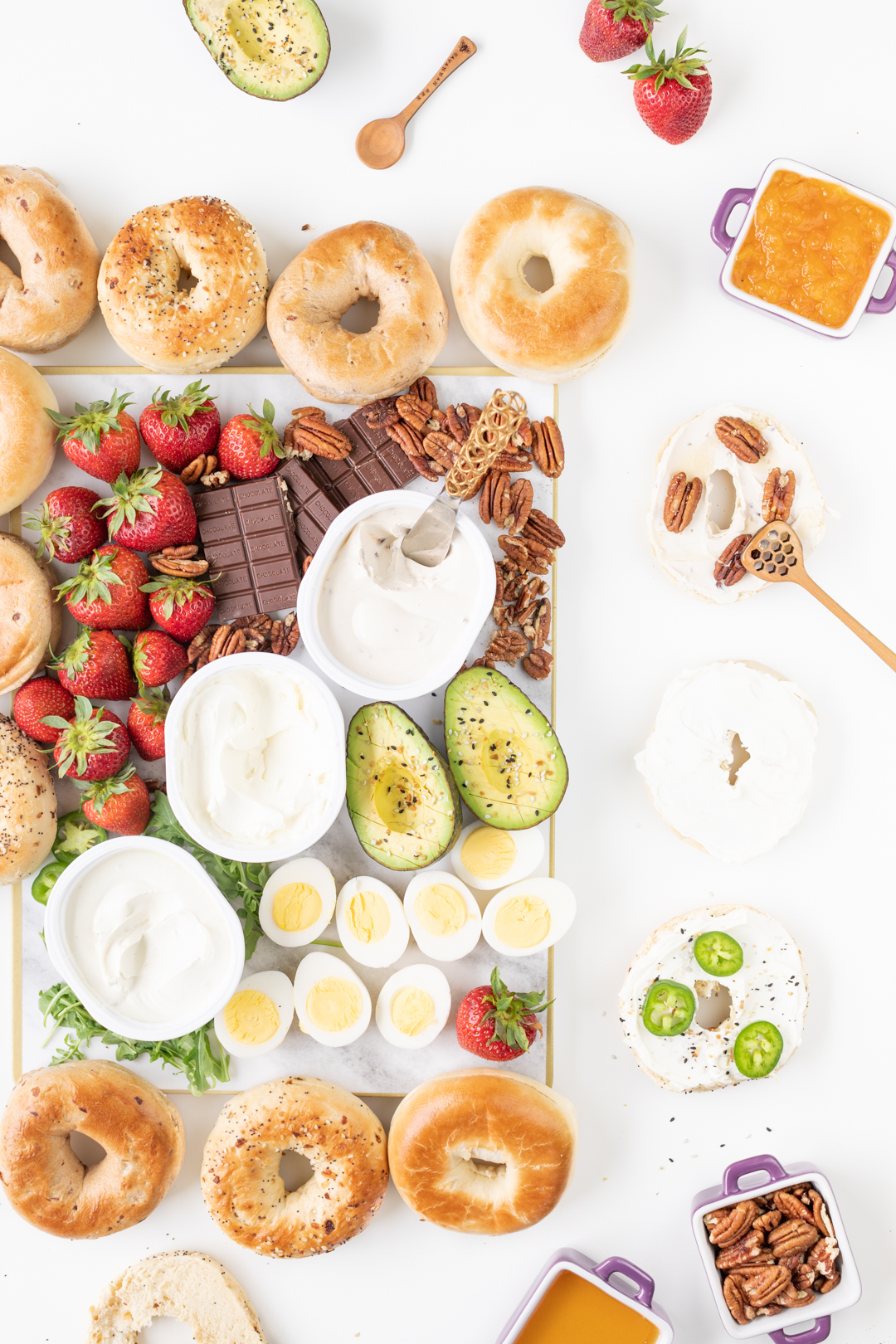 This easy board is great for hosting or for lazy morning with the family, it's so versatile. The addition of Philadelphia Original Cream Cheese Spread makes this idea instantly amazing no matter what you decide to add. It's so creamy and dreamy and I'm all about spreading it on a delish bagel, any day of the week. Best of all, I feel good about serving up their cream cheese spreads anytime because they're made with real ingredients, including fresh milk and real cream. With no artificial preservatives, dyes or flavors, it makes for the perfect breakfast win.
BAGEL BRUNCH IDEAS
For this sweet and savory bagel board, I decided to also add their Honey Pecan Cream Cheese Spread as well as the Spicy Jalapeno. I love serving up a variety of options so there is something for everyone.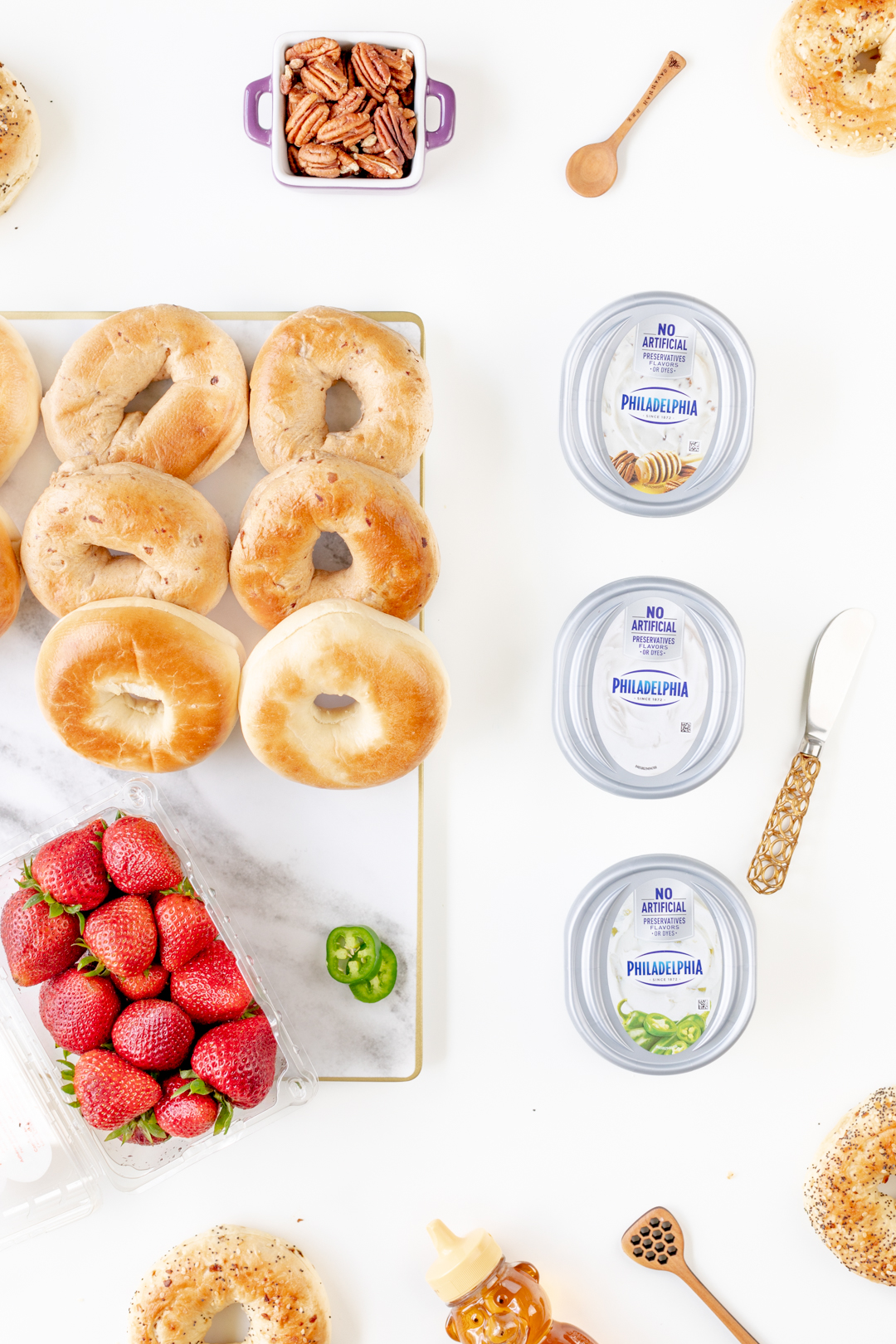 SWEET AND SAVORY BAGEL IDEAS
To serve both sweet and savory options, I decided to serve these bagel flavors:
Plain Bagels
Cinnamon Raisin Bagels
Everything Bagels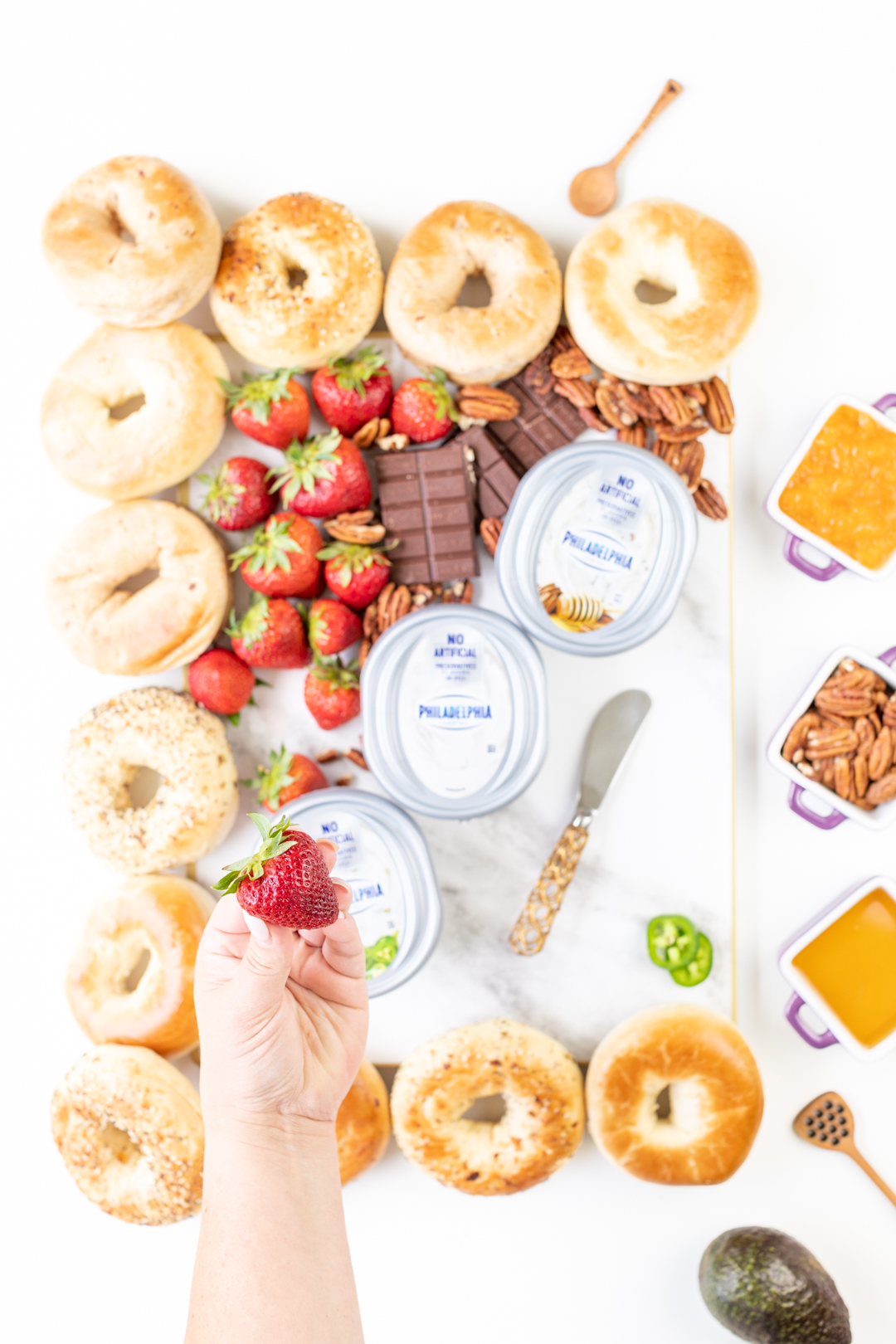 SWEET BAGEL BOARD TOPPINGS
First up, it's time to get a little sweet. Here are the sweet snacks that I added for the sweet side of the board:
Fresh Strawberries
Dark Chocolate
Pecans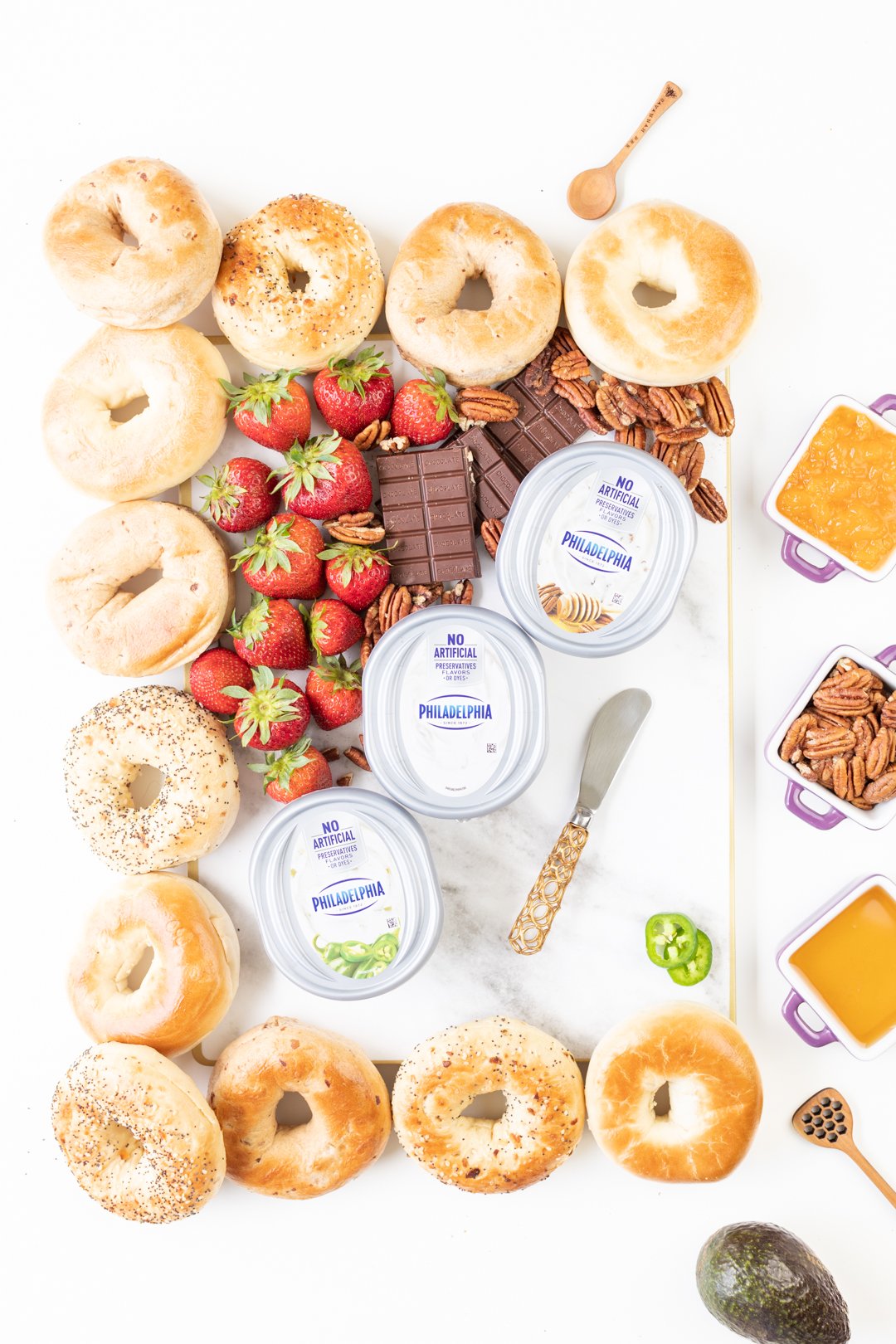 SAVORY BAGEL BOARD TOPPINGS
Next, it's time to get a little savory. Here are the savory snacks that I added for the other side of the board:
Avocados w/ Everything Bagel Spice on Top
Jalapenos
Arugula
Hard-Cooked Eggs
Bacon (Not shown)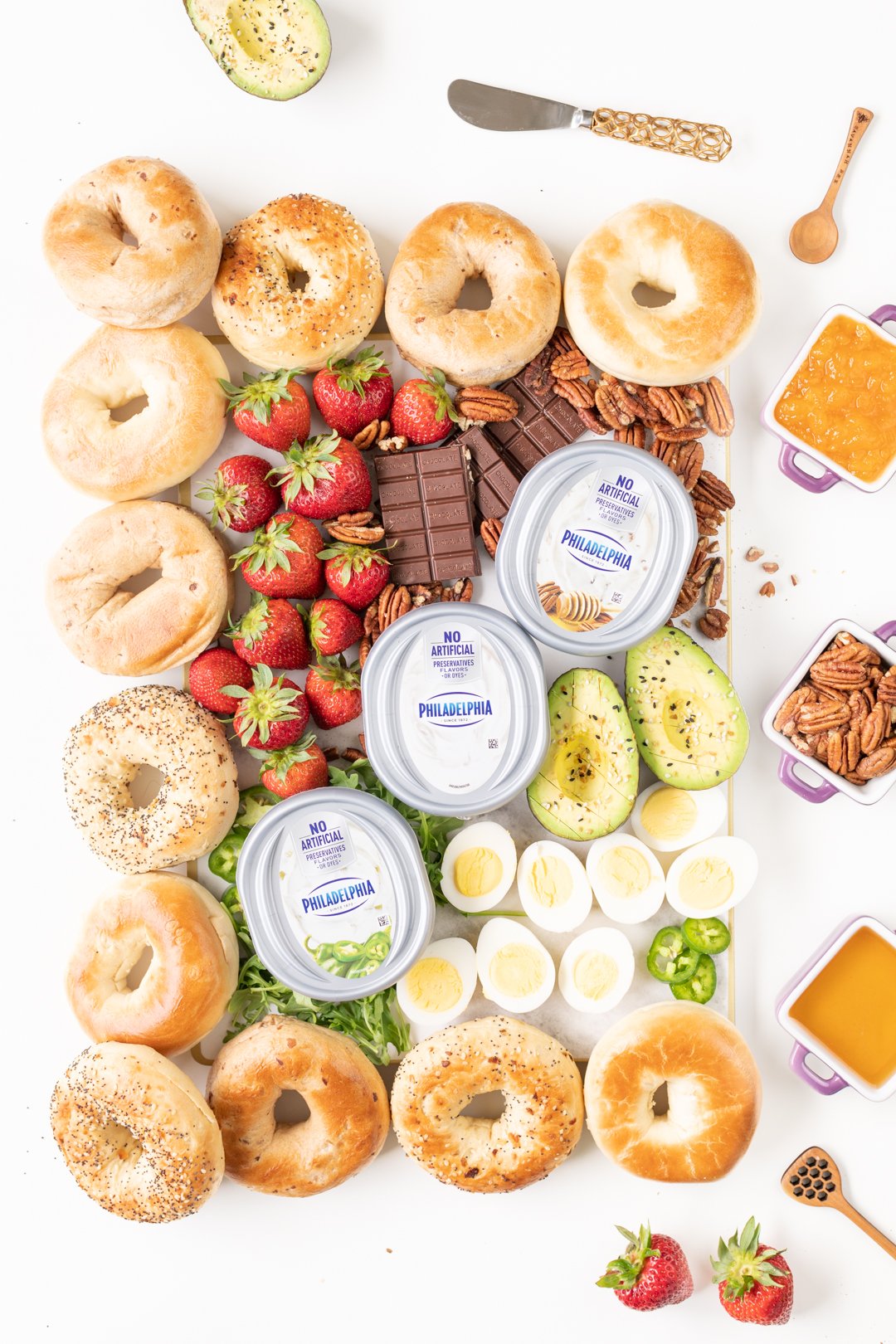 BAGEL SPREADS AND DRIZZLES
No bagel board would be complete without Philadelphia Original Cream Cheese Spread. With so many flavors to choose from, it will be easy to customize your board and make it new every time. The combos are endless. I chose these to start my bagel board:
They also have other delicious varieties from Cracked Pepper & Olive Oil, Chive & Onion, Garden Vegetable, Garlic & Herb to Honey Butter.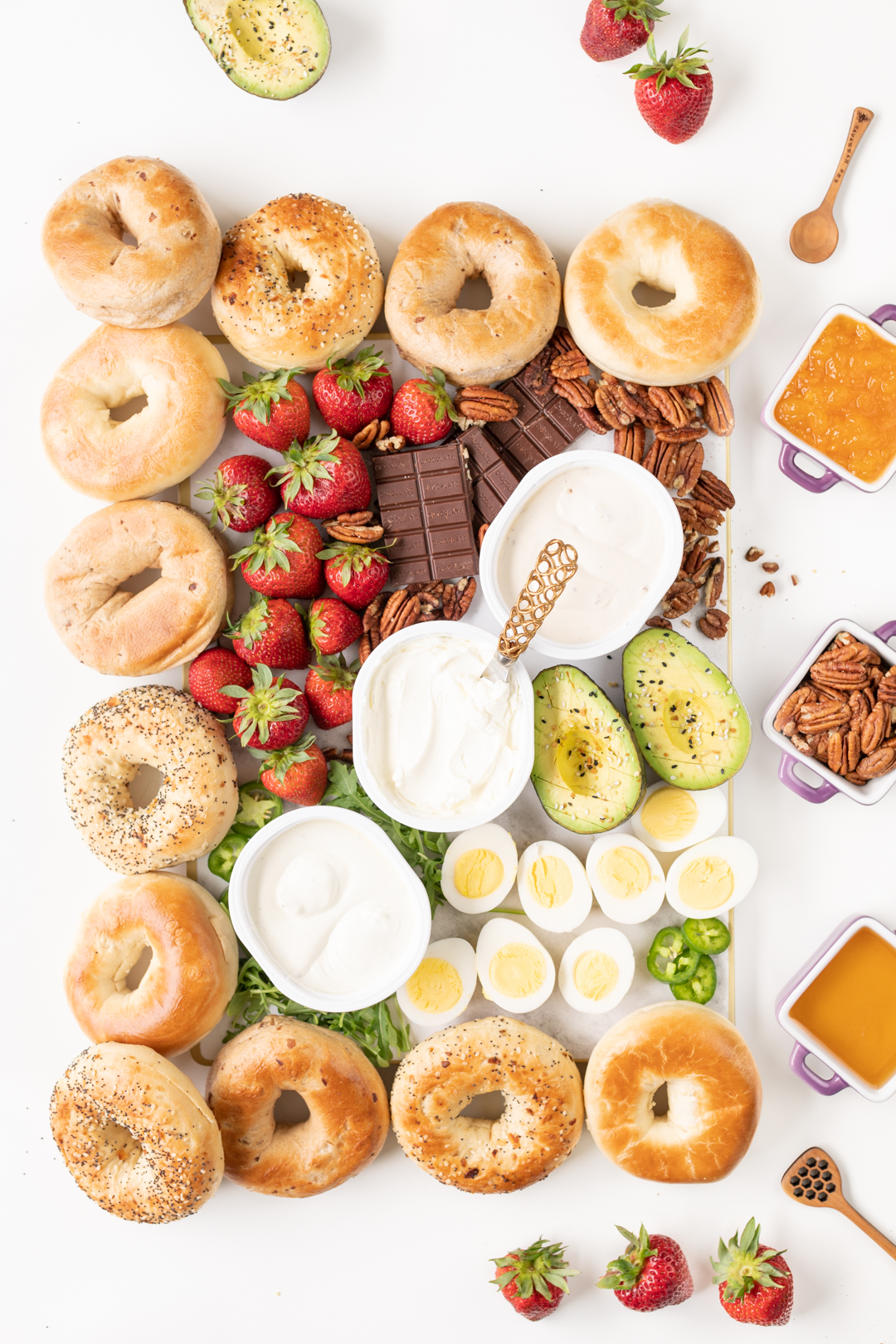 Other spreads and dips to consider: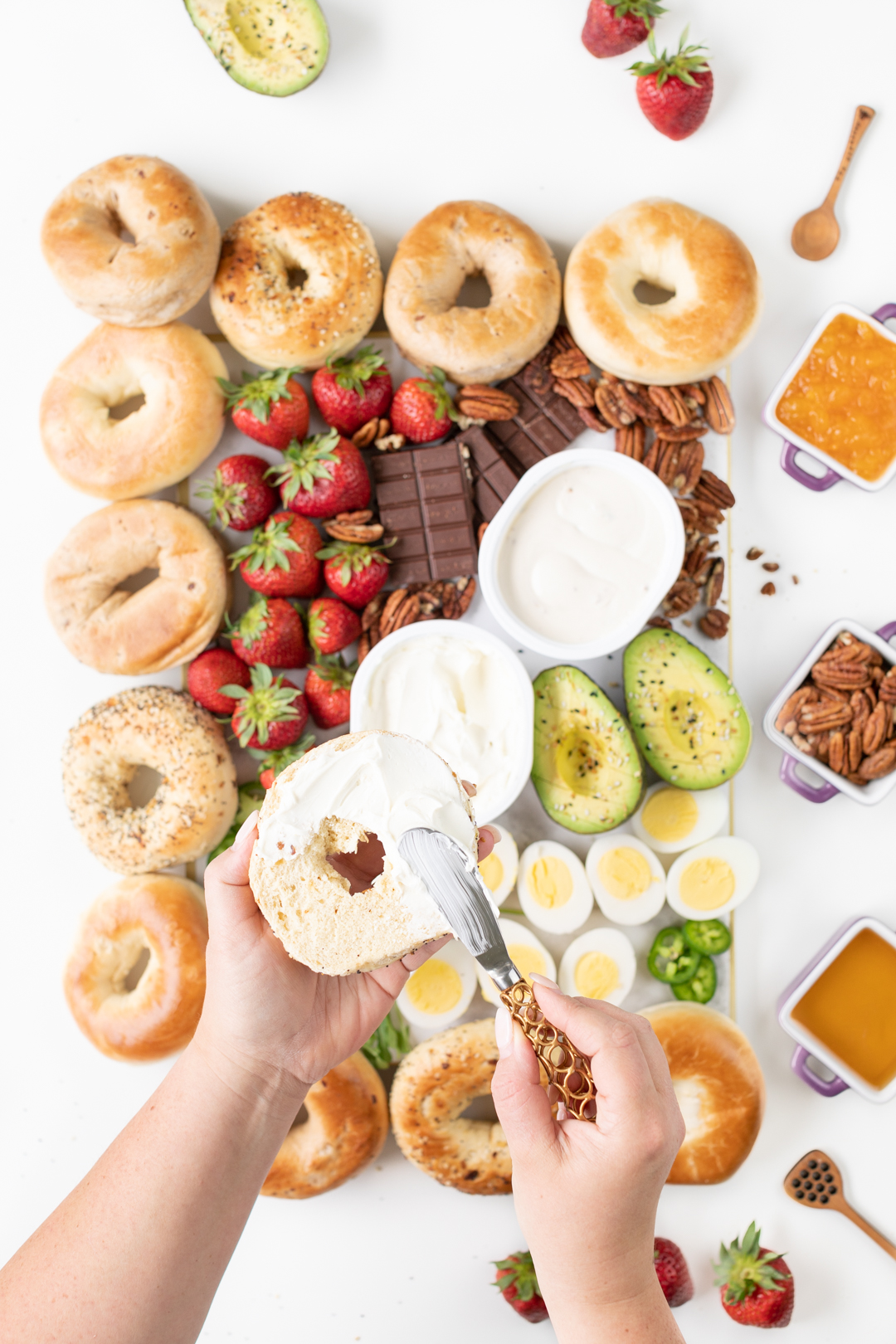 The possibilities of scrumptious combinations are truly endless! What will you add to your bagel board?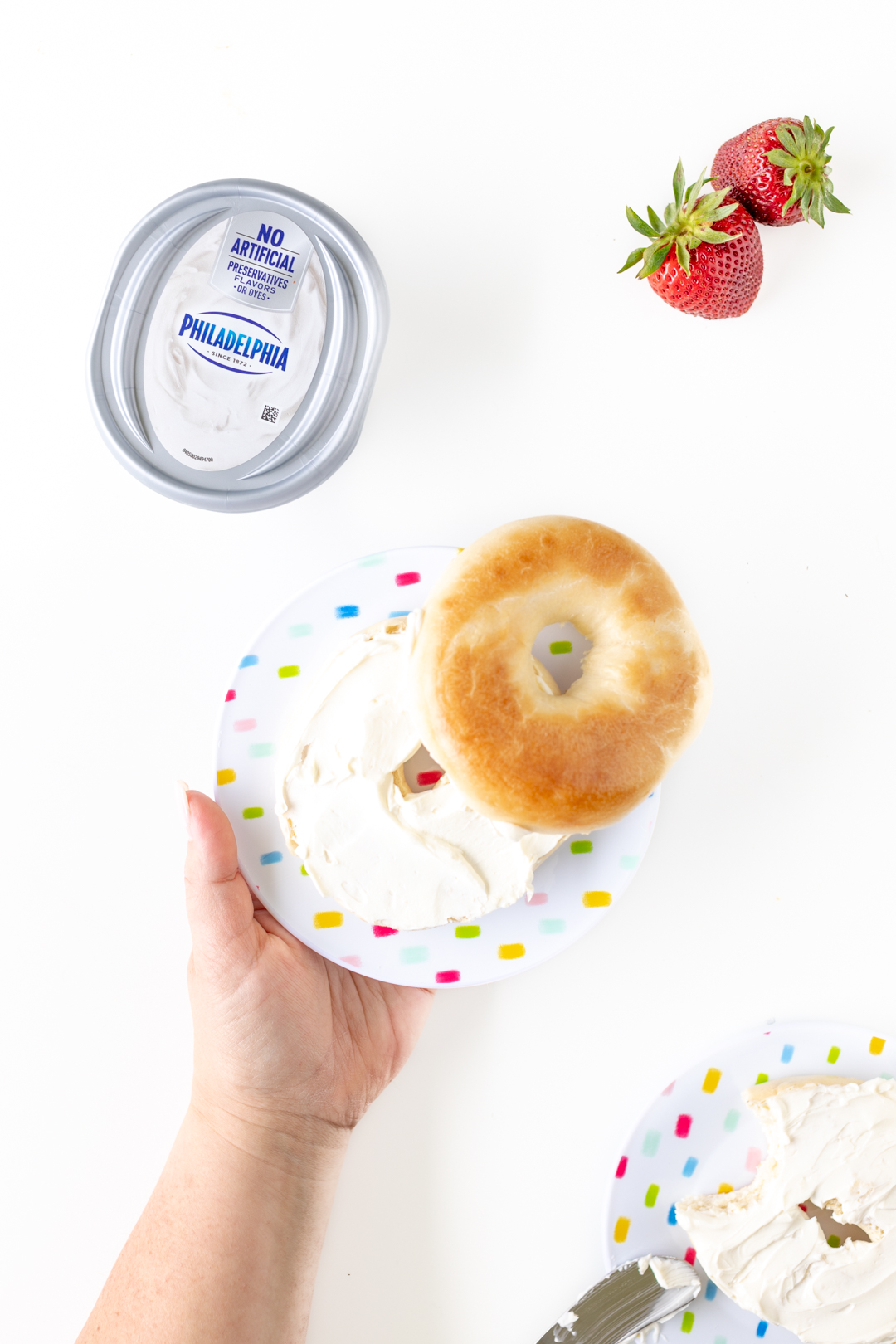 You won't have to host a scrumptious soiree to enjoy Philadelphia Original Cream Cheese Spread any day of the week. Be sure to add it to your shopping list. Yum!
Visit Easy Home Meals for great recipe and meal solutions and to enter the June Dairy Month Sweepstakes for a chance to win up to $10,000 in prizes!