This is a sponsored post, opinions are my own.
Calling all foodies! This one's for you! Imagine if a rainbow had flavor? I bet it would taste just like these new FROOT LOOPS MINI-DONUTS. Each bite is nothing short of magical and you can actually have these NOW. They are real! Thanks to Kellogg's amazing Froot Loops flavor, these new mini-donuts actually exist and can be found at your local Hardee's and Carl's Jr across the country! Time to get your cravings-on!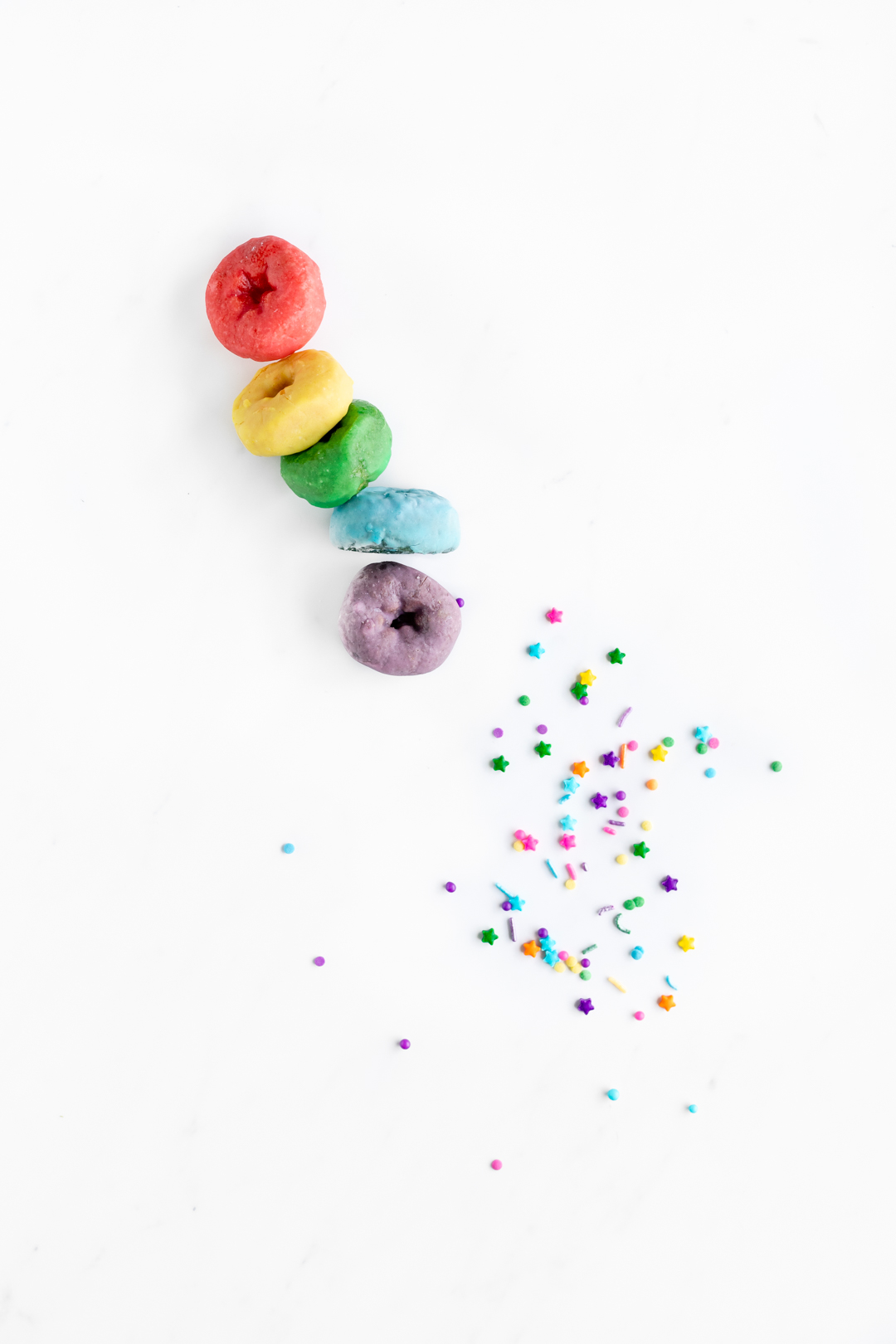 I love living my life colorfully and I can't get enough of these adorable bites of amazement. You might have heard by now, but we just officially closed on our house! We are now officially homeowners and what better way to celebrate than with these adorbs mini donuts? These mini-donuts are the seriously the PERFECT party food that won't break the bank. Rainbow themed parties are HOT right now and these would make the perfect addition or highlight of a gorgeous party spread. The ideas are just reeling through my head right now. Must. Have. Rainbow. Party!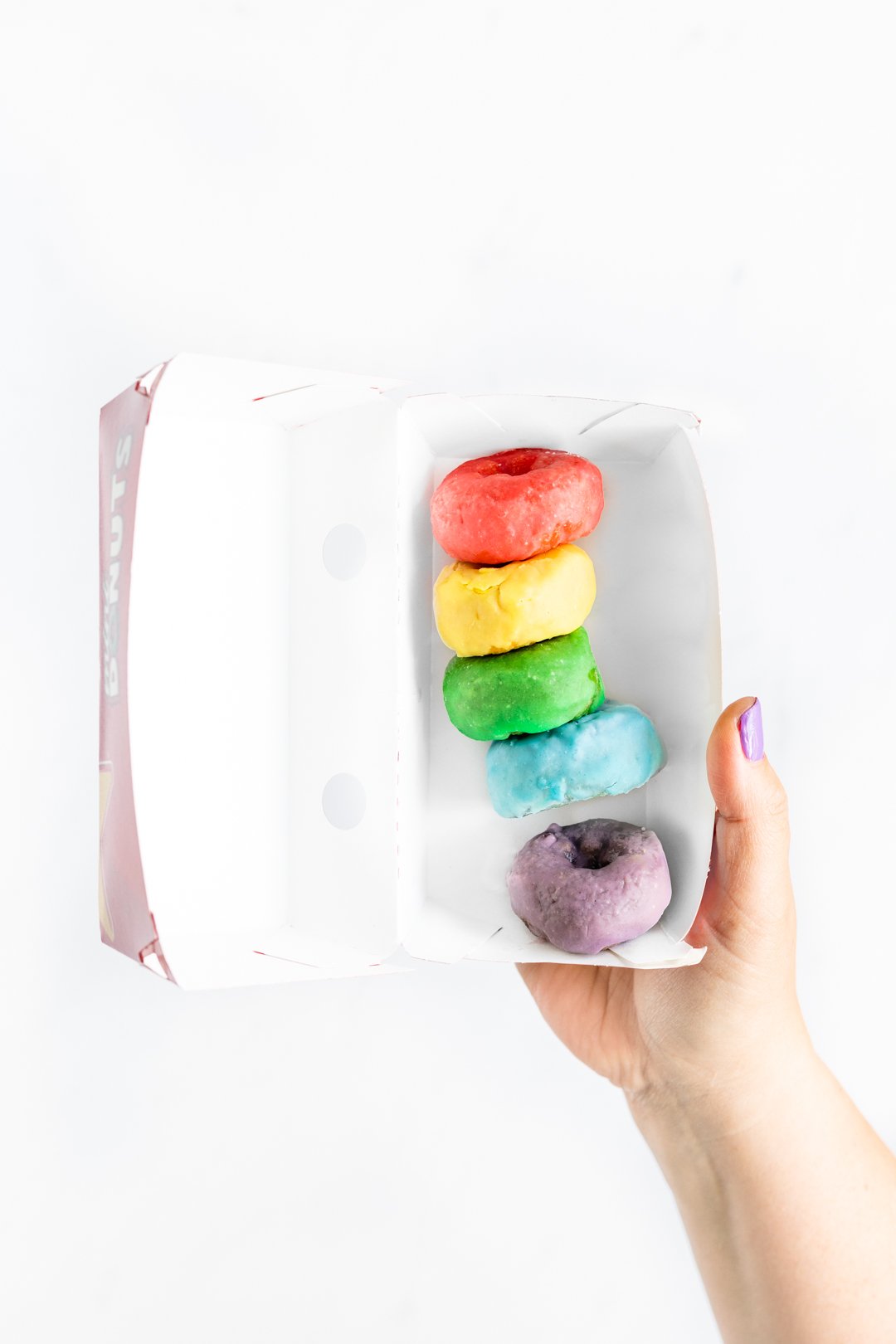 As someone who totally loves a good Instagram-worthy foodie pic, these fruity flavored Kellogg's FROOT LOOPS MINI-DONUTS are like a dream come true. After all, rainbow colored foods = life! But the kicker is that these hand-held bites of goodness taste and smell as good as they look. Talk about a triple threat.
Each box of Froot Loops Mini-Donuts is filled with five Froot Loops colored mini-donuts that taste exactly like the cereal. Pick up a box or two and treat your best people with these sweet and unique goodies. Your day is guaranteed to be more colorful!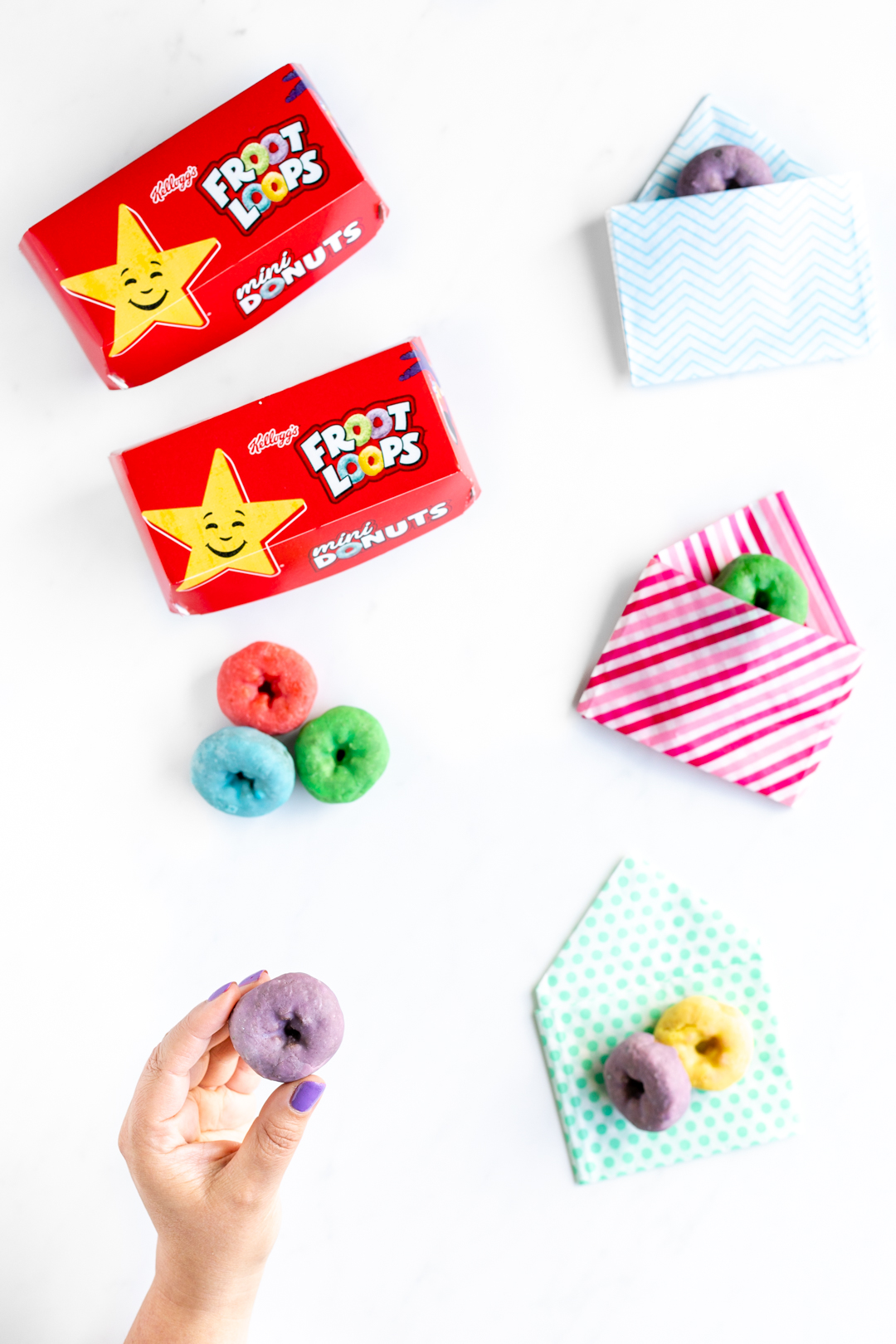 The hunt for the next best thing is over! Head to your local Hardee's or Carl's Jr. to find these mini-donuts that taste exactly like Froot Loops®!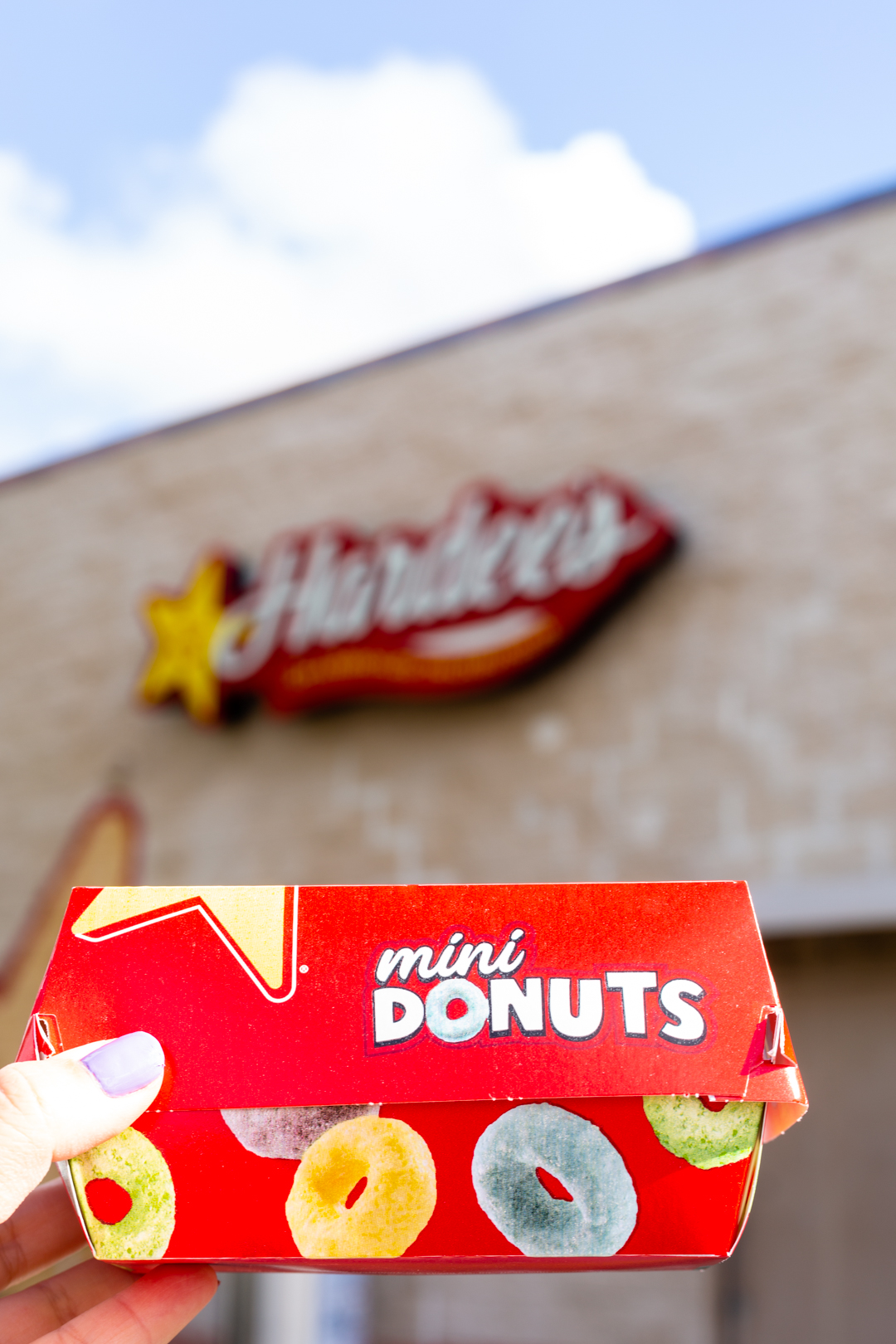 Don't delay, this delish treat is only available for a limited time!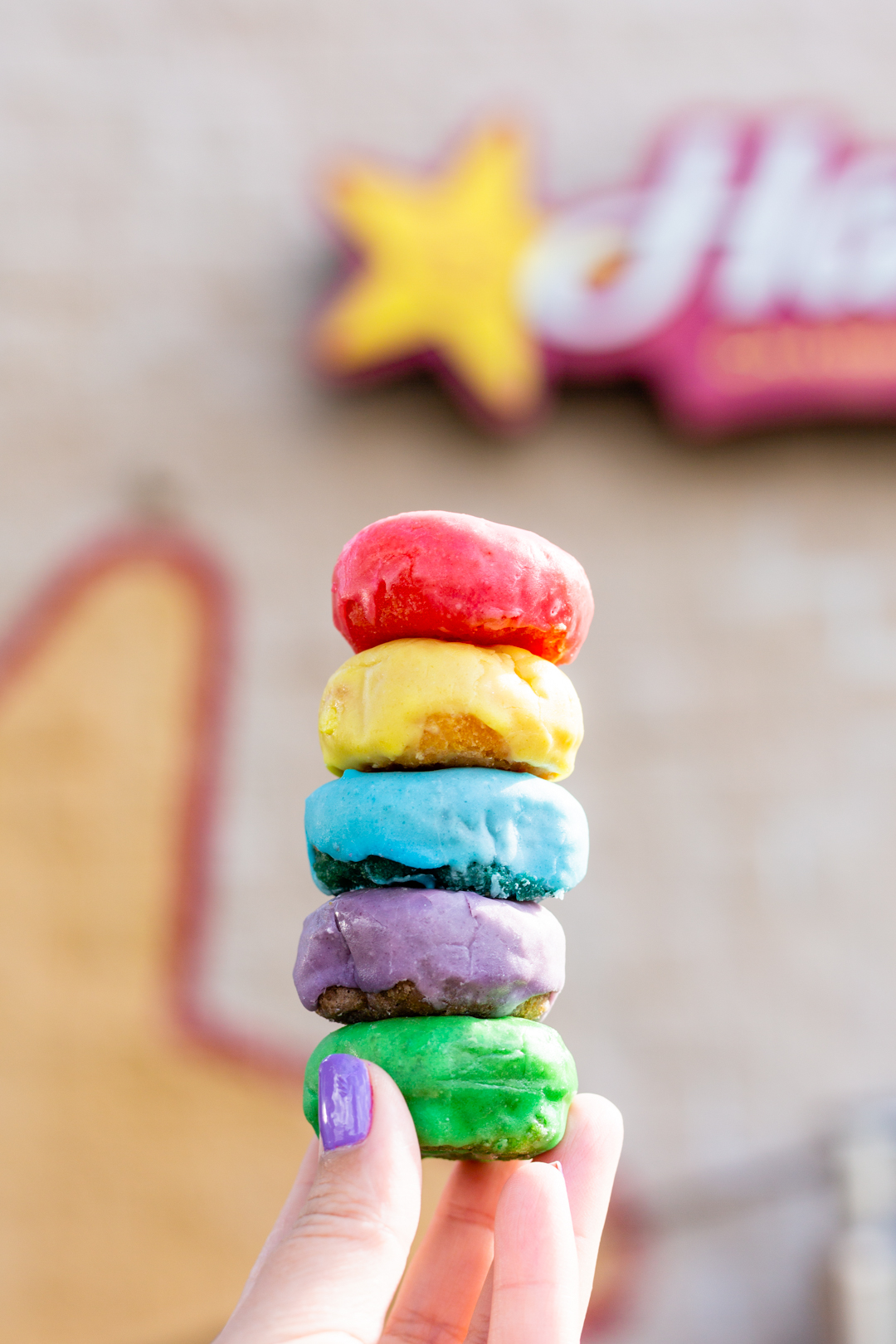 Who wants a bite? Make sure to grab a box or 10 and share your own fun snaps on Instagram using the #FrootLoopsMiniDonuts hashtag! See you there!
Pin to share the magic: