Have you been wanting to make the perfect dipping chocolate? Holiday celebrations and cookie exchanges are lurking around ever corner. The good news is that you can make holiday cookies using all the best shortcuts, nobody will guess they aren't from scratch. (Mmm. Chocolate.) Is your mouth watering yet? This is a sponsored post about Meal Inspirations by Lunchbox, all opinions are my own.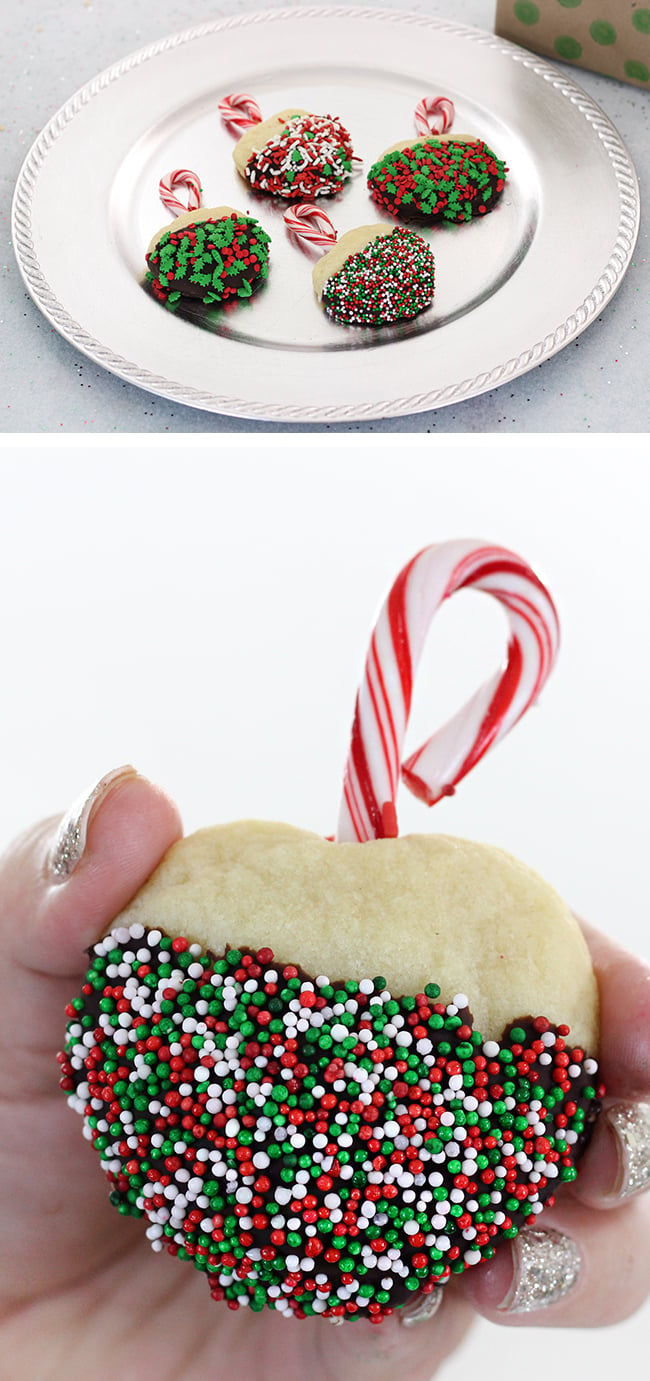 What to do? What if you're not the perfect baker but still want to make something homemade? Don't worry, I have a some simple ideas to share that will help both us.  This week, my son asked me if he could buy a cake to bring to school for a party in one of his classes. What? A cake? That would cost at least $20 for an impromptu purchase. Um, no thank you. But, making my own cookies would only be a fraction of the cost! Sounded like a much better option! So, that's what I did.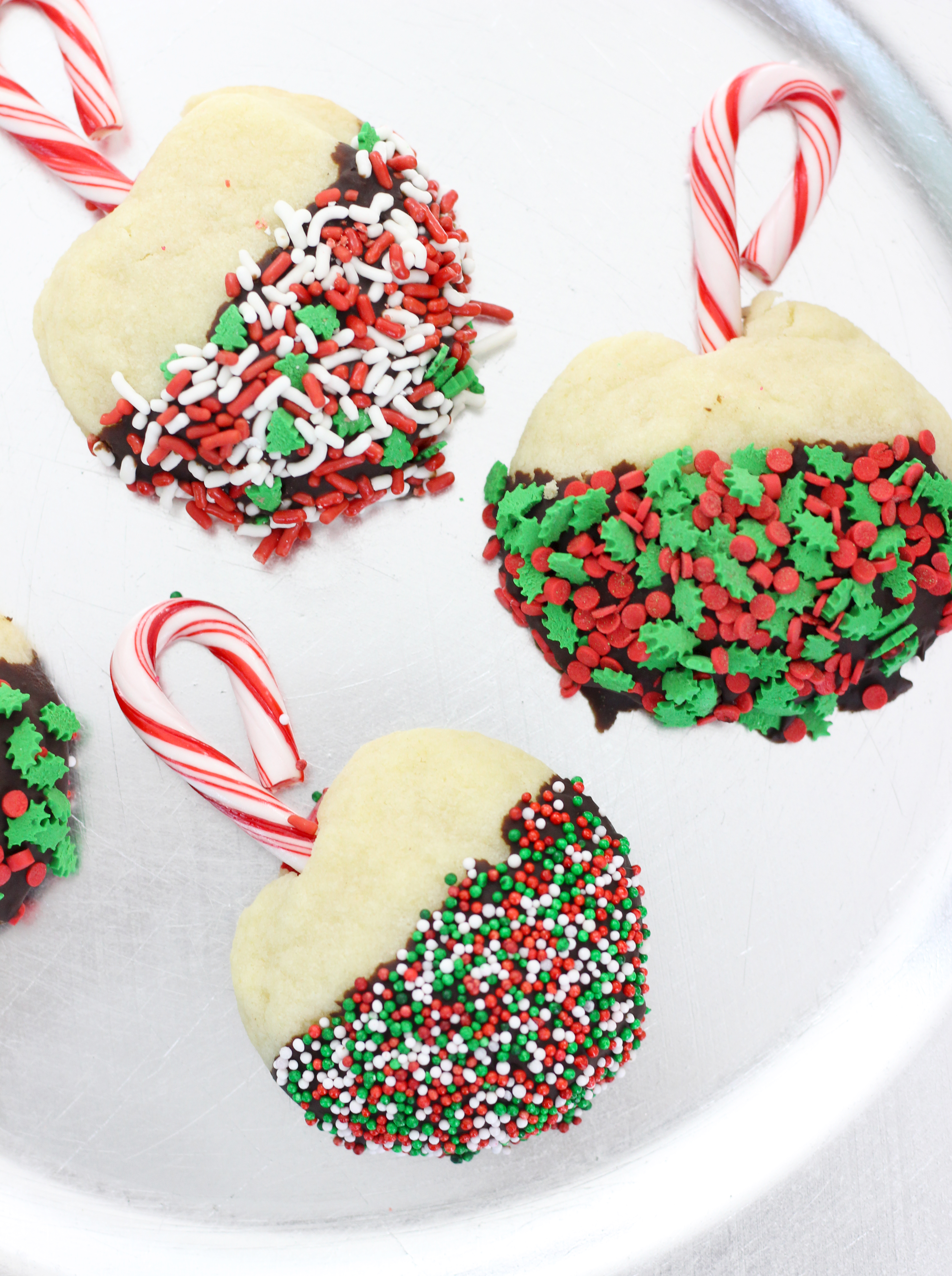 Using a store bought sugar cookie mix, these ornament cookies were SO easy to make. You're not even going to believe it. But, don't get overwhelmed by dipping chocolate. I have my fair share of chocolate horror stories. It's easy to burn and it can seize up all too easily. In all honestly, I do my best to avoid making it. But, man does it taste so good. *Drool*. However, I stumbled on a beautiful trick for making the perfect dipping chocolate that's too good not to share.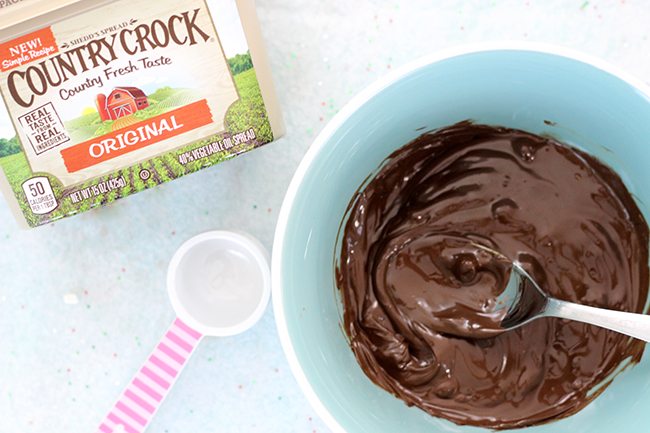 Make the Perfect Dipping Chocolate
The secret?
Add 2 tablespoons of Country Crock® per cup of chocolate chips.
After melting 1 cup of semi sweet chocolate chips in the microwave (about 1 to 1.5 minutes), you stir in the Country Crock®. The result? A delicious, ultra fudgy chocolate that's perfect for dipping!
I spotted this recipe on the Meal Inspirations site at Walmart.com. It was actually a part of a recipe for Chocolate Dipped Strawberries. It looked perfectly rich and creamy, so I gave it a try for these cookies.
Can I just say YUM? Okay, there I said it.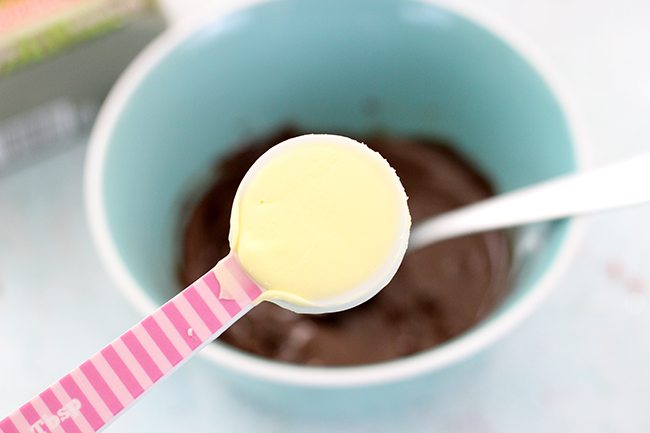 This recipe is courtesy of Meal Inspirations:
Perfect Dipping Chocolate
Ingredients
1 cup semi-sweet chocolate chips (about 6 oz.)
1/4 cup Country Crock® Spread
Instructions
Microwave chocolate in medium microwave-safe bowl at HIGH 1-1/2 minutes or until chocolate is melted; add Country Crock® Spread and stir until smooth.
https://cutefetti.com/2015/12/perfect-dipping-chocolate.html
Want to try your hand at these ornament cookies? Simply use a cookie mix or refrigerated dough of your choice. While they're baking, cut the bottoms off of mini candy canes. As soon as you remove the cookies from the oven, gently insert the candy cane into the top of each cookie. Do this quickly, it's best to do this while the cookies are still hot. Let the cookies cool completely. Then prepare the dipping chocolate. Carefully dip each cookie into the mixture and place on wax or parchment paper.  This chocolate will take about 30 minutes to completely dry. Enjoy!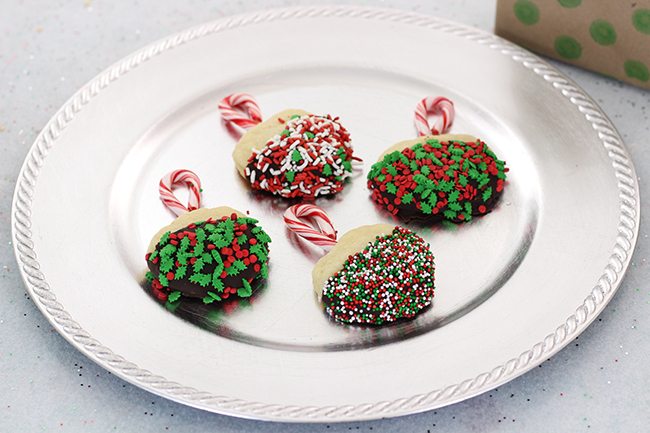 Get even more solutions this holiday season with Meal Inspirations at Walmart.com.
Here is a "taste" of the delicious recipes you'll find.
Dips:
• Hellmann's/Best Food's Creamy Spinach Dip
• Lipton Recipe Secrets Classic Onion Dip
Dinners:
• Hellmann's/Best Food's Turkey Casserole
• Hellmann's/Best Food's Parmesan Crusted Chicken
Desserts:
• Country Crock Chewy Sugar Cookies
• Hellmann's Super Moist Chocolate Mayo Cake
Which of these yummy recipes will you try first?