When life is extra busy, we don't have to sacrifice the things we love best. A delicious dinner with my family is always at the top of my list. Using simple tricks can make all the difference between having to order takeout again and being able to serve a homemade meal instead. March is Frozen Food Month and a great time to explore our options, so today I'm going to share must-have ingredients to keep stocked. With my easy Mexican dinner ideas, you'll be able to serve up a tasty spread that your family will love any night of the week. This is a sponsored post as a part of my Cool Food Panel participation with the National Frozen and Refrigerated Foods Association (NFRA), all opinions are my own.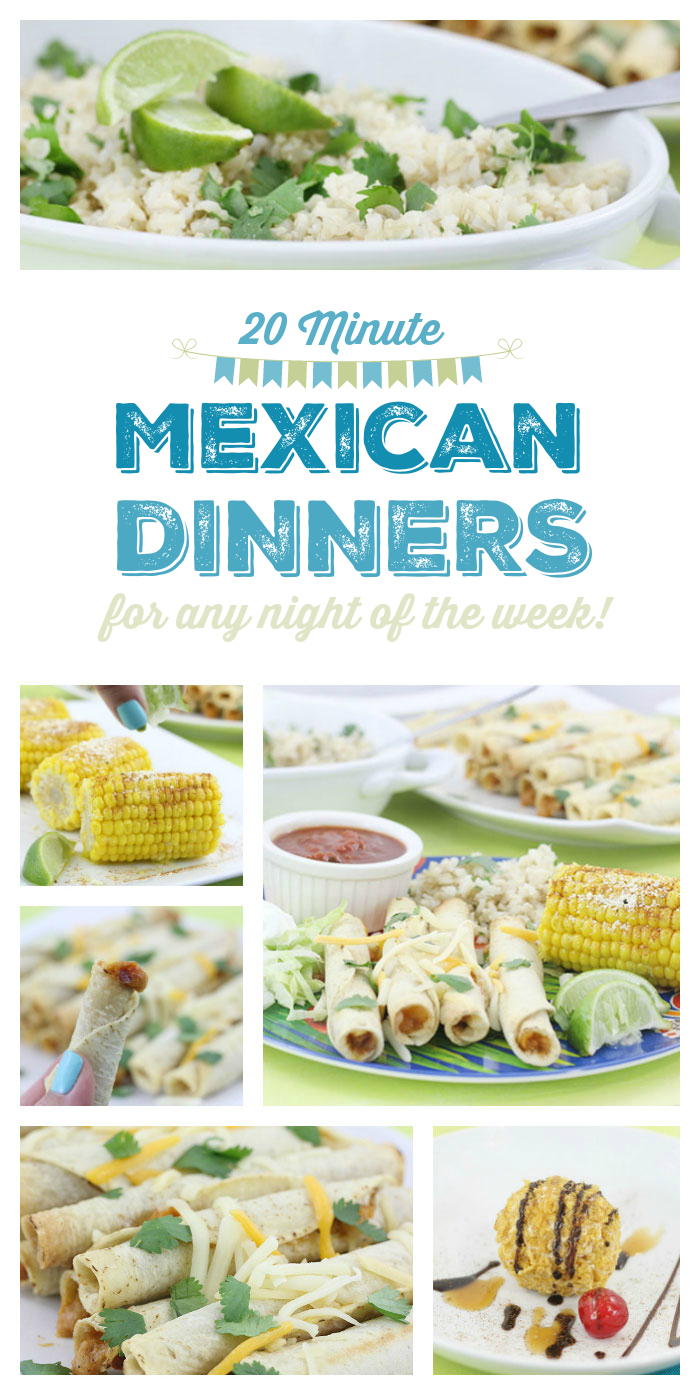 After exploring the freezer section at my local grocer recently, I found some key products that will help to get a full Mexican dinner on the table. From main courses and the perfect vegetables and grain side dishes to themed desserts, it's all there. With a little planning, I can show you how to make an easy Mexican meal anytime, thanks to delicious offerings from Jose Ole and more.
20 Minute Mexican Dinner Ideas
In celebration of March Frozen Food Month, let's tap into some frozen food shortcuts that will save you time and money. You may not realize all the benefits that frozen food can offer your family. That's why being on the Cool Food Panel with the National Frozen & Refrigerated Foods Association has been such an honor. With their help, I've been able to share ideas and resources on how to get dinner on the table and beyond. There are many options to discover when flavor and nutrition are captured with flash freezing which allows us to have our favorite foods on hand for any occasion. Imagine having everything you need for a special meal at your fingertips anytime? Let's dig in!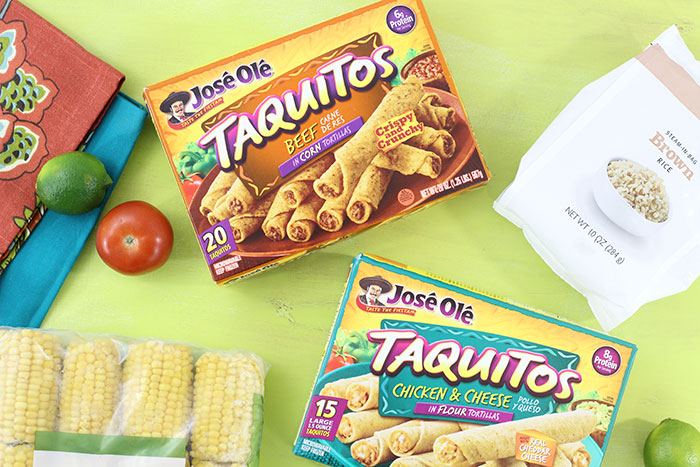 The start of any great meal is always the entree. I find that deciding the main dish first helps the rest fall into place. To whip up a great Mexican meal that can be easily customized, options like Chicken & Cheese Taquitos or Beef Taquitos from Jose Ole are the perfect start.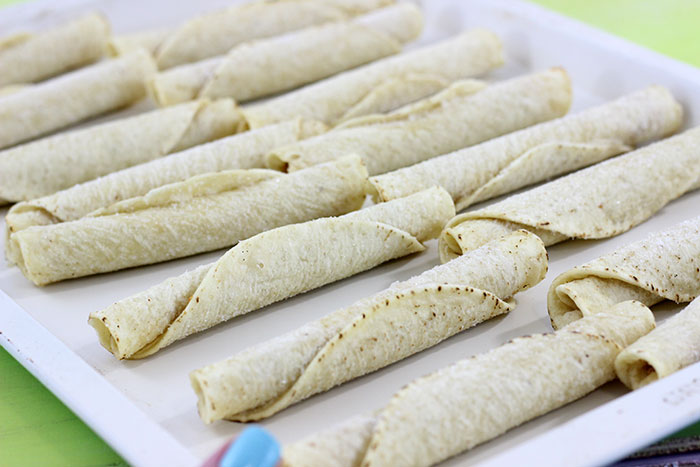 You can even mix and match so that your family can choose their favorites. They're protein-packed with real meat and cheese. Best of all, they can be prepared in the oven in well under 15 minutes!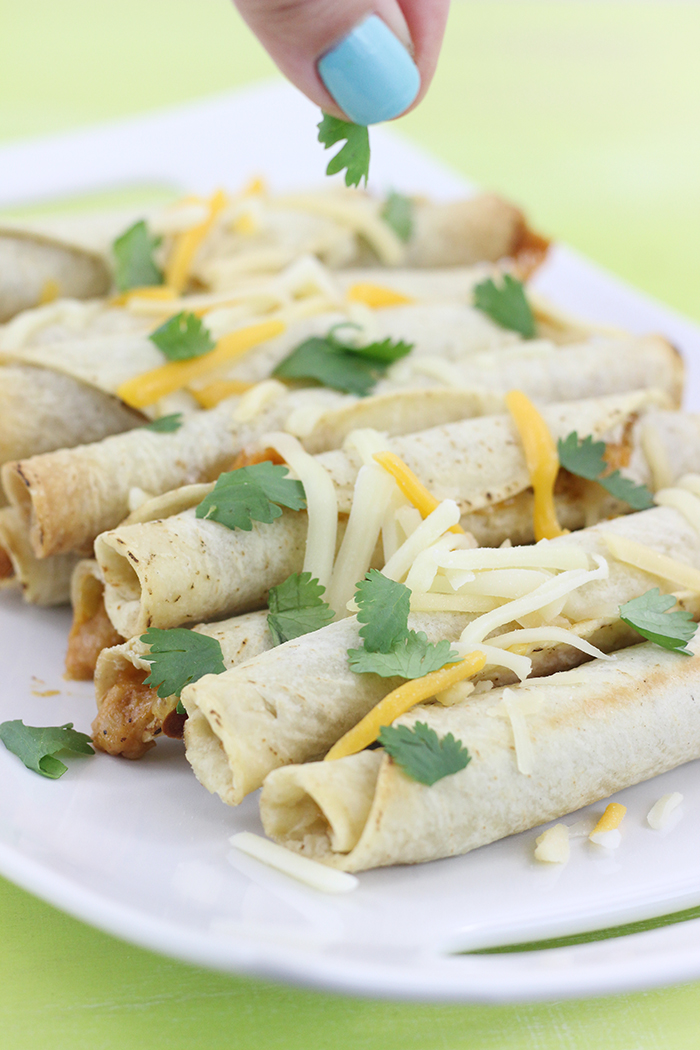 To make your Jose Ole Taquitos pop, melt some cheese over the top of them, add fresh herbs like cilantro and make sure to serve dipping sauces like salsa. For something extra special, you can even bake with some enchilada sauce on top. The possibilities are endless.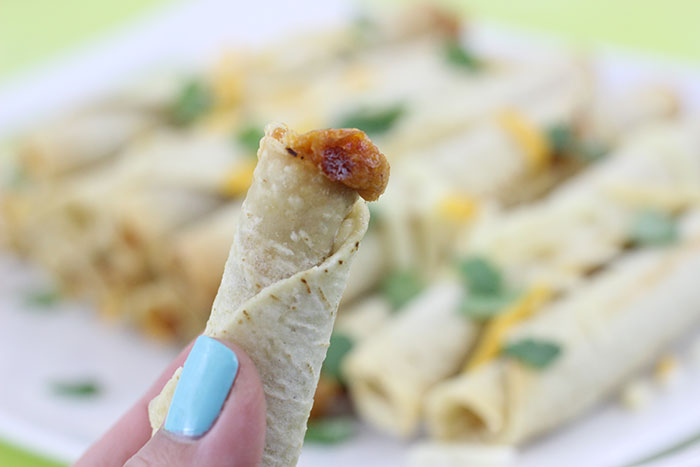 With crispy flour or corn tortillas on the outside and delicious melty filling, these taquitos make for a tasty mouthful.
Easy Mexican Side Dishes
When I put a little thought into it, the perfect Mexican side dishes made with freezer options came to mind. Have you ever tried Mexican Street Corn? I put a really simple twist on this dish using corn on the cob found in the freezer section. It takes literally a few minutes to cook on the stove top. Take it over the top by adding a little butter, red pepper, grated parmesan cheese and lime juice on top. I had no idea how delicious that could be. Definitely going to be a new go-to.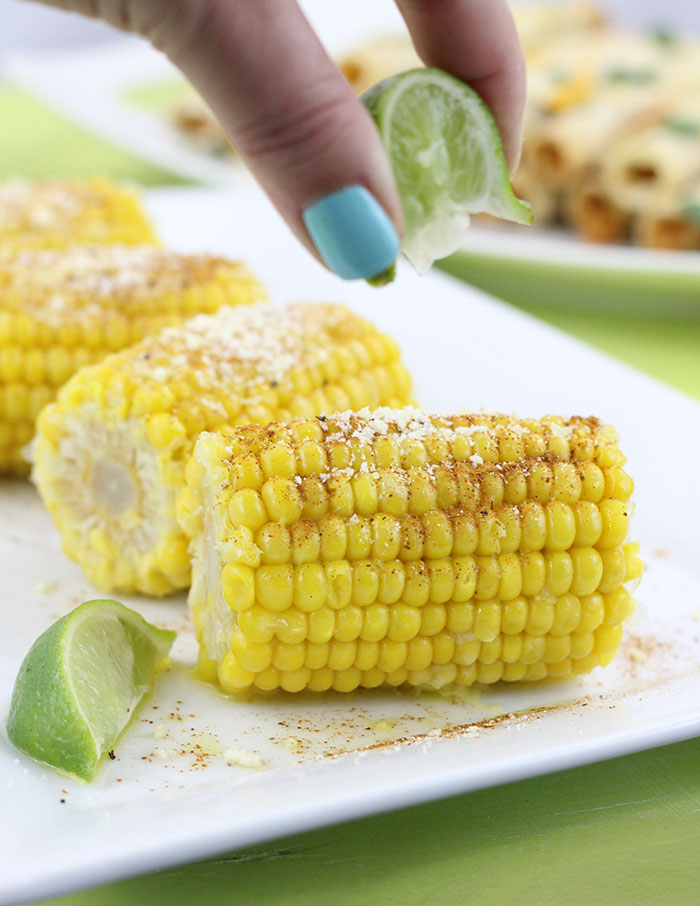 Mexican dishes just aren't complete without the perfect rice. Not so long ago, I discovered frozen rice. Skip the dirty pot and the time it takes to cook by preparing in your microwave. Easily add spices, herbs and even beans to customize your rice. I love cilantro in my rice and a little fresh lime juice makes it extra flavorful.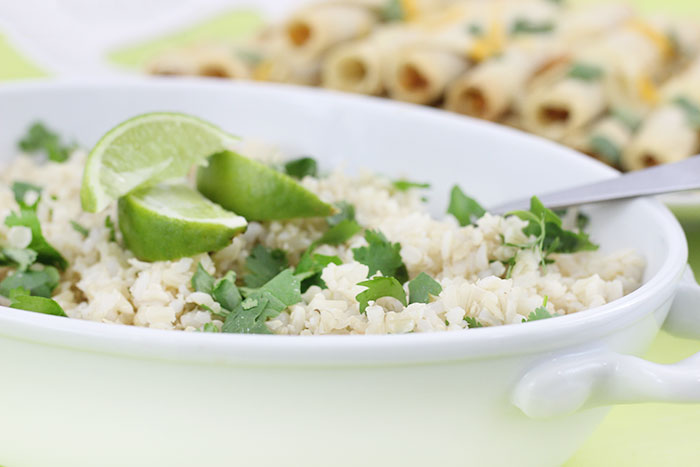 Mexican Restaurant Inspired Dessert
Have you ever tried fried ice cream? It's quite the tasty surprise. You can whip up your own simplified version in no time. Start with your family's favorite ice cream, I love vanilla for this. Roll a big scoop into a ball and roll into crushed cereal like Corn Flakes. Refreeze for at least an hour and serve with toppings like chocolate syrup, caramel, whipped cream and a cherry. Sprinkle with a little cinnamon to top it off. It's so good!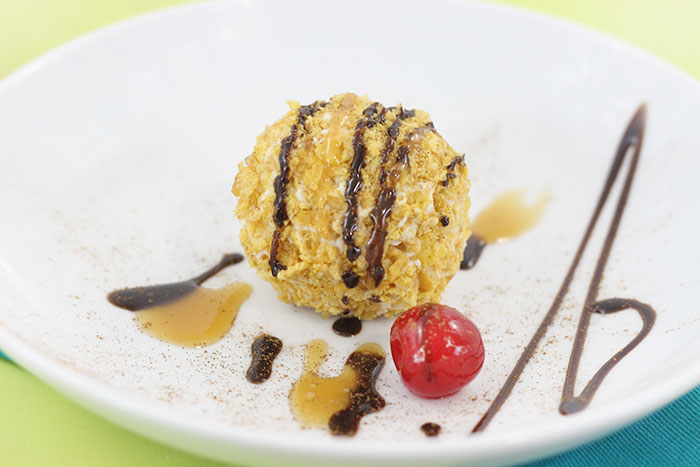 Mexican Dinner Ingredients from The Freezer Section:
In literally 20 minutes, I was able to whip up this entire Mexican dinner. Experiment by trying new products from the freezer and see what works for you. Then, you can always have the ingredients that you need on hand, whenever you need them.
Here are some starter foods to explore to help you put the perfect family meal together quickly:
Frozen Main Dishes & Starters like Jose Ole Taquitos
Frozen Rice & Grains
Frozen Vegetables like Corn on the Cob & Peppers and Onions
Frozen Herbs
Frozen Desserts like Ice Cream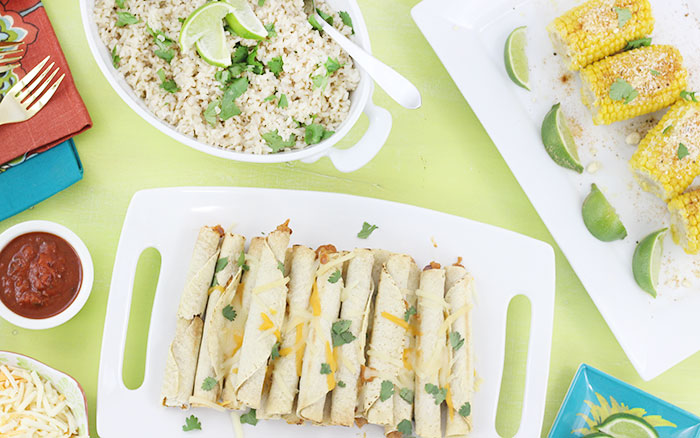 Did you know that the frozen food aisle is comprised of over 3,700 products made from real ingredients? I'm inviting you to try something new this month. Start off by exploring which products Jose Ole has cooking.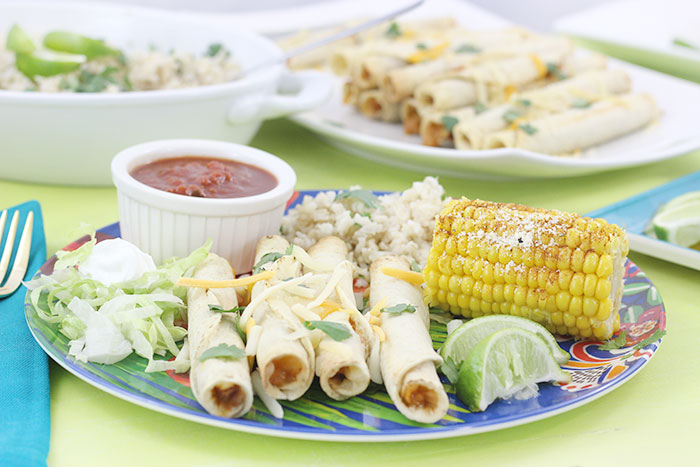 What are your favorite freezer finds to help you serve easy meals? Have you spotted or tried anything new lately? Share!