Oh coffee, you never treat me wrong. There are so many ways to fancy up your coffee to make it amazing, but this new quick fix is kind of out of this world. In case you haven't heard the buzz, there's a way to turn your cup of coffee into a latte in just five seconds. To make it extra fancy, I'm sharing how to make a Galaxy Latte that won't take light years to make! Get ready to take a cup of coffee on an intergalactic journey with the new One Touch Latte! This is a sponsored post by International Delight, all opinions are my own.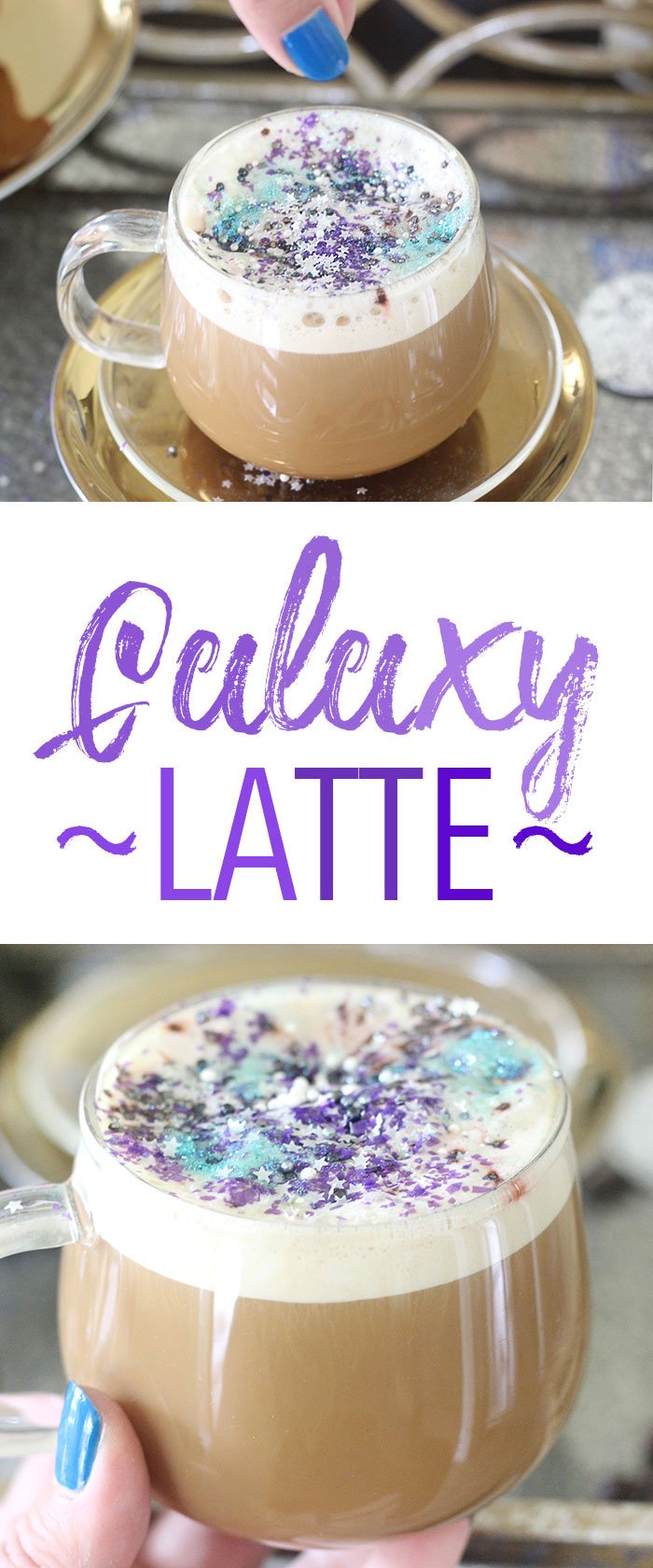 Transforming your cup of joe has never been this magical. Let me introduce you to International Delight's One Touch Latte found right near your favorite coffee creamers at the grocery store. With a shake and five seconds of your day, you can now turn your coffee into a vanilla, caramel or mocha latte. Yum. I'm sharing how to not only use this tasty new product but how to add extra flair to make it epic.
Make a Galaxy Latte in Seconds
Mmm lattes! To make your galaxy latte, fill up your mug 2/3rd of the way leaving some room on top.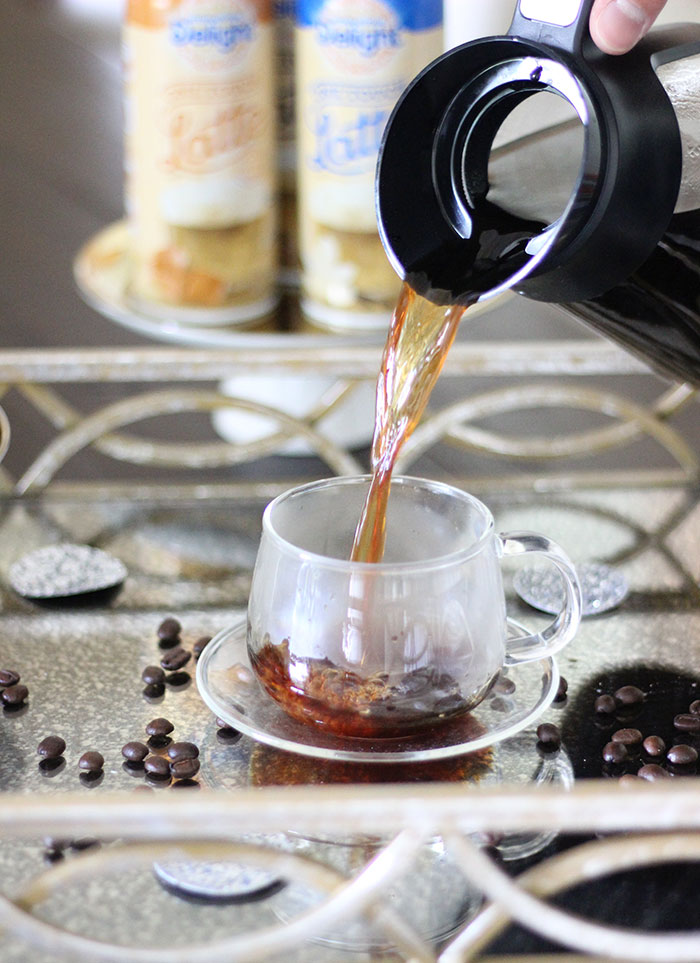 Pick your favorite One Touch Latte flavor. I'm going with vanilla for this one. If you're just opening your One Touch Latte for the first time, make sure to remove the cap and pull back on the nozzle to pop it open.
Then, it's all about the shaking.
Shake, shake, shake it! Do not skip this step if you want a perfect latte. Shake it vigorously like you would a can of whipped cream.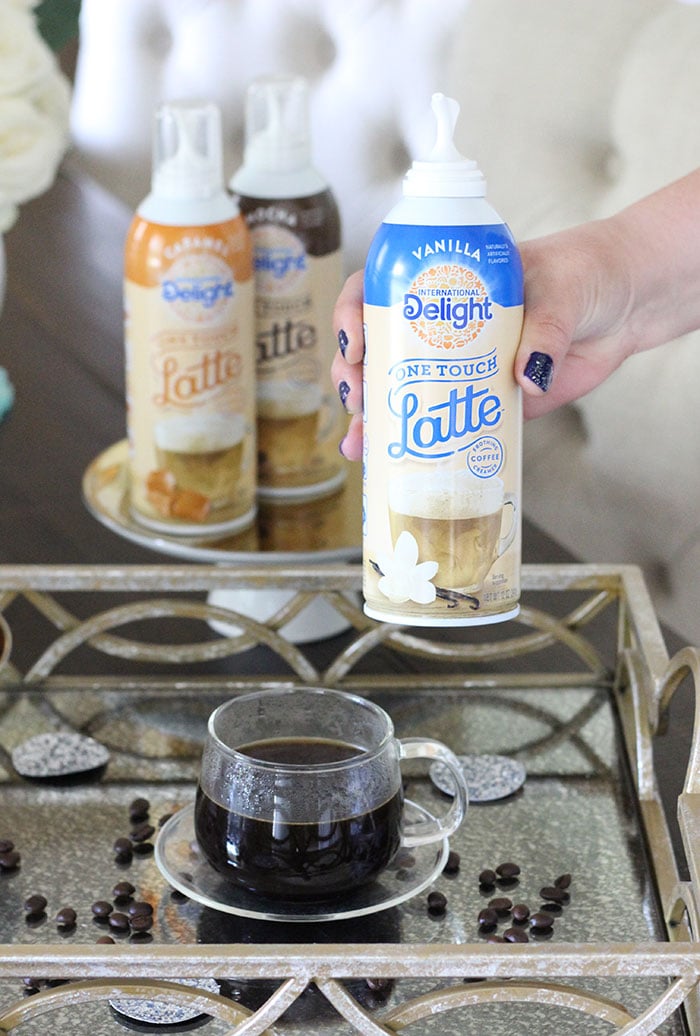 Next, hold your can over your cup of coffee (nozzle down) and be prepared to put your pretty little finger on the dispenser and PRESS down as hard as you can. For your perfect latte, you HAVE to press it super hard. It might seem weird at first, but trust me… this is the way to do it for maximum galactic deliciousness. Then, HOLD it for 5 seconds. Your cup of coffee is going to literally transform into a glorious latte with all the froth and flavor.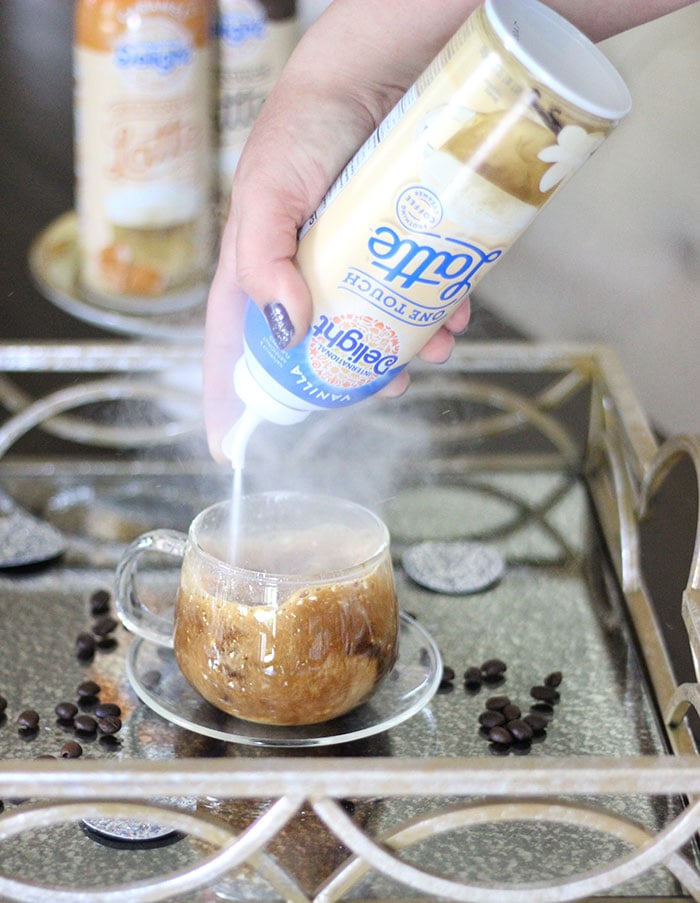 I know this was quick, but that was it. THAT simple little process is how you make a latte at home now with One Touch Latte.
But, I did promise you some fancy frills, so make sure you have your glittery sprinkles and stars nearby to add on top.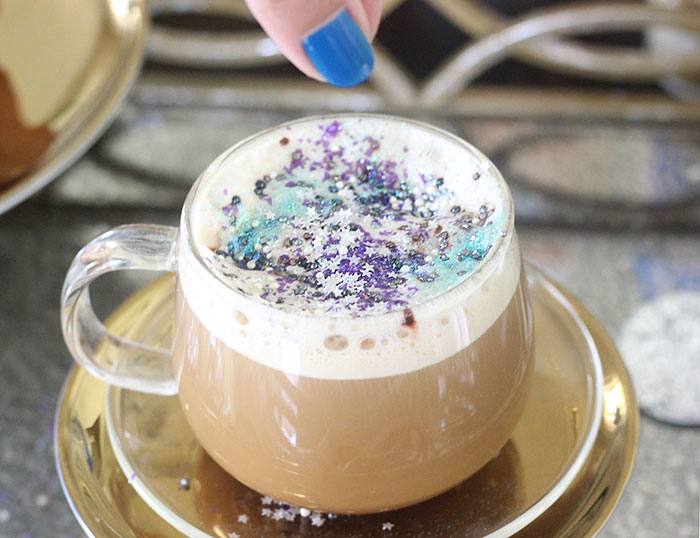 This is a one person party that I don't want to be late for.
Galactic Latte Sprinkles
Here are the specific sprinkles I added to my latte to take it over the moon.
-Silver Pearlized Sprinkles Mix (dark gray and the mini white & black balls)
-Purple Cake Sparkles
-Silver Stars Edible Glitter
-Teal Glitter Dust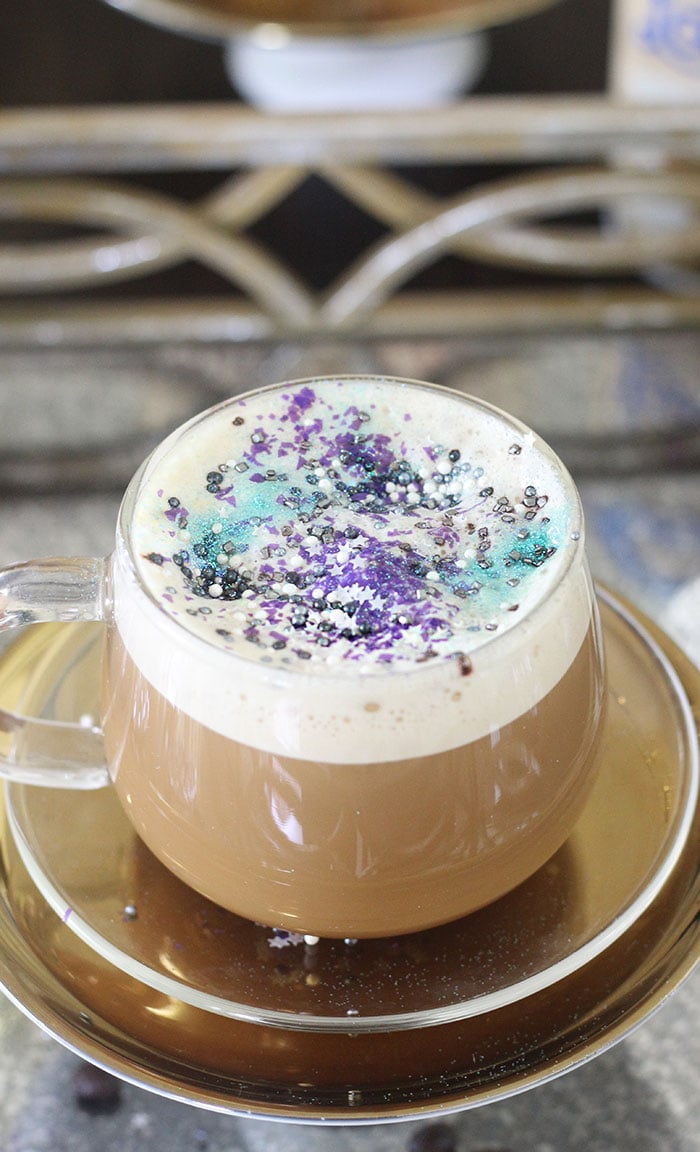 And just like that, you have a fantastical galaxy latte! Don't be shy, you can add your own favorite latte add-ons. I recommend trying the Caramel One Touch Latte with a drizzle of caramel over top. Mmm.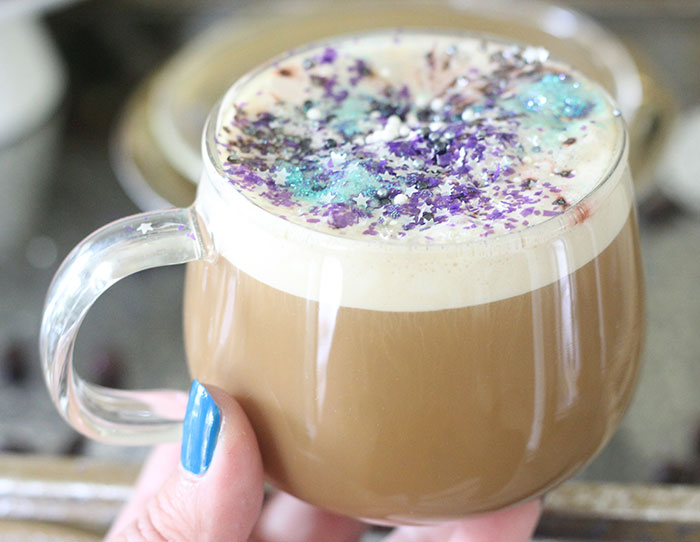 Friends… which One Touch Latte flavor will you be trying first?