Spring is the season for hosting brunch. Whether you are having company over for the first day of spring, Easter or Mother's Day, I have tips on how to make it perfect. Today, I'm sharing ideas on how to host brunch that are no fuss, simple and elegant. For a perfectly elegant affair, it all starts with amazing dinner and serveware and ends in great conversation with full bellies. This is a sponsored post featuring the Captiva Collection from Q Squared NYC, all opinions are my own.

Are you ready to call your friends and family over for brunch? Read these ideas first for making it an event to remember. We'll keep it simple so that you can enjoy your company, just the way it should be.
How To Host Brunch
Let's create an abundantly simple feast fit for any special occasion on your calendar this spring.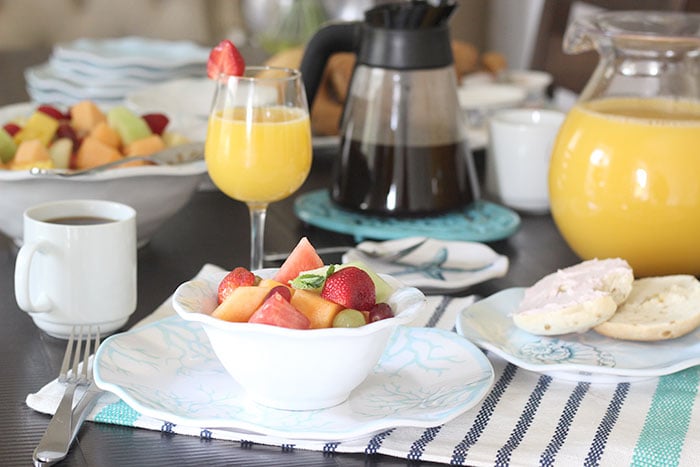 Melamine Plates for Hosting Brunch
Serving brunch starts with the perfect dinnerware and serveware. I'm totally crushing on the Q Squared NYC collections right now. Not only are they stunning, but they are a 100% high-quality melamine product. When it comes to captivating your guests, their Captiva Collection is a perfect starting point for brunch celebrations this season. When I first saw them, I knew that I had to use their melamine plates and serveware to host my own brunch. Beauty meets practicality with the design and function. Each hand-drawn pattern mixes and matches in the most aesthetic way. This particular set reminds me of eating breakfast at an oceanfront resort, so I'm excited to be able to own these to create this whimsical mood right in my own home. Total bonus? Q Squared NYC is 100% high-quality melamine and the best food-safe plastic on the market. So, inviting kids over for brunch won't be a problem because, they're also shatter-resistant. Score.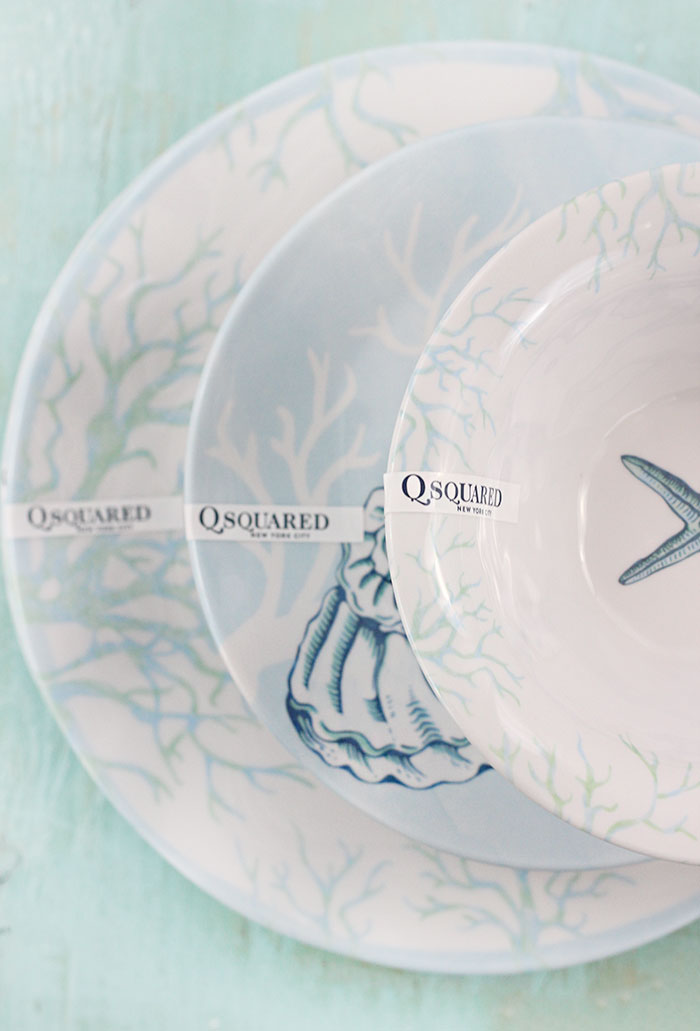 Best Simple Brunch Foods
Serving a wide range of the perfect brunch foods can be simple.
Fruit for Brunch
First on my menu is always a big bowl of fruit salad. It can be as simple as serving chopped fruits and adding a sprig of mint to make it elegant. My favorite fruits for this are watermelon, pineapple, melon, grapes and strawberries. For the perfect fruit salad, the Captiva Collection Serving Bowl is the perfect size and adds an element of beauty to your table.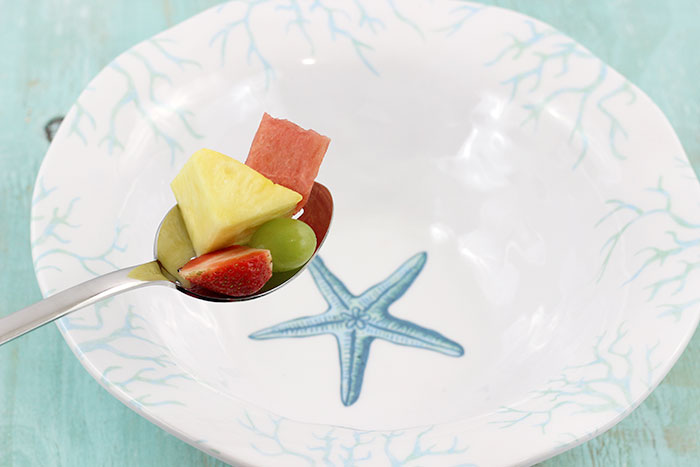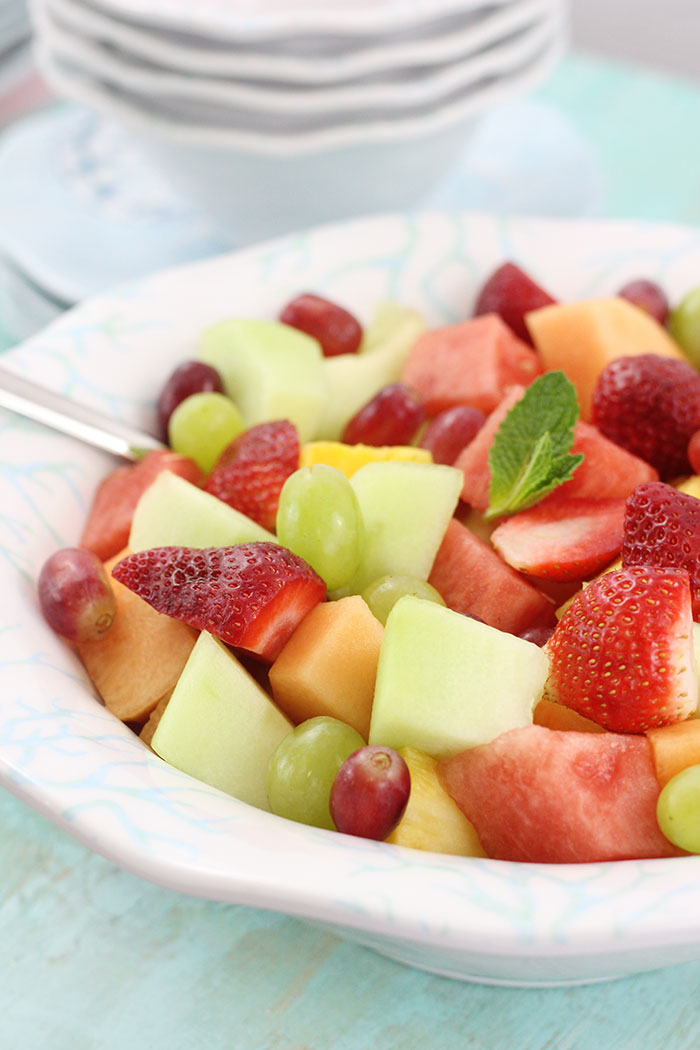 Main Dish Brunch Ideas
Eggs make the perfect main dish for brunches. My absolute favorite brunch food at home are egg muffins, they are basically mini omelets in muffin form. You can easily make these using muffin tins. Make a variety of flavors so that your guests can enjoy their favorites. I made a veggie variety using zucchini, onions and cheddar cheese as well as a variety using bacon and cheddar cheese. I love adding brunch meats like bacon into these to avoid having to keep them warmed and separate. These egg muffins can also be made in advance, making them the perfect simple entree.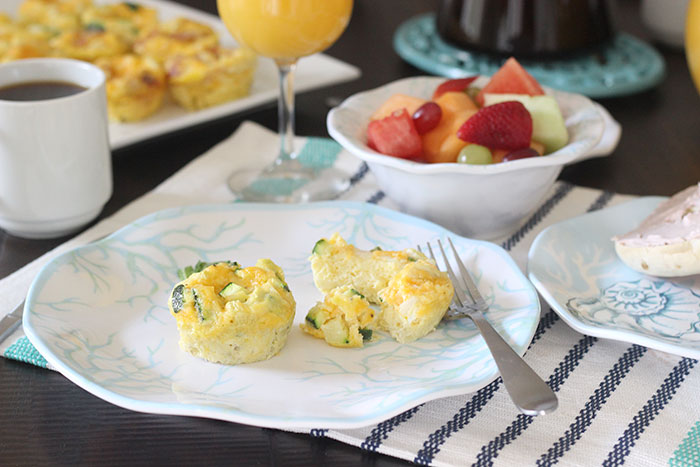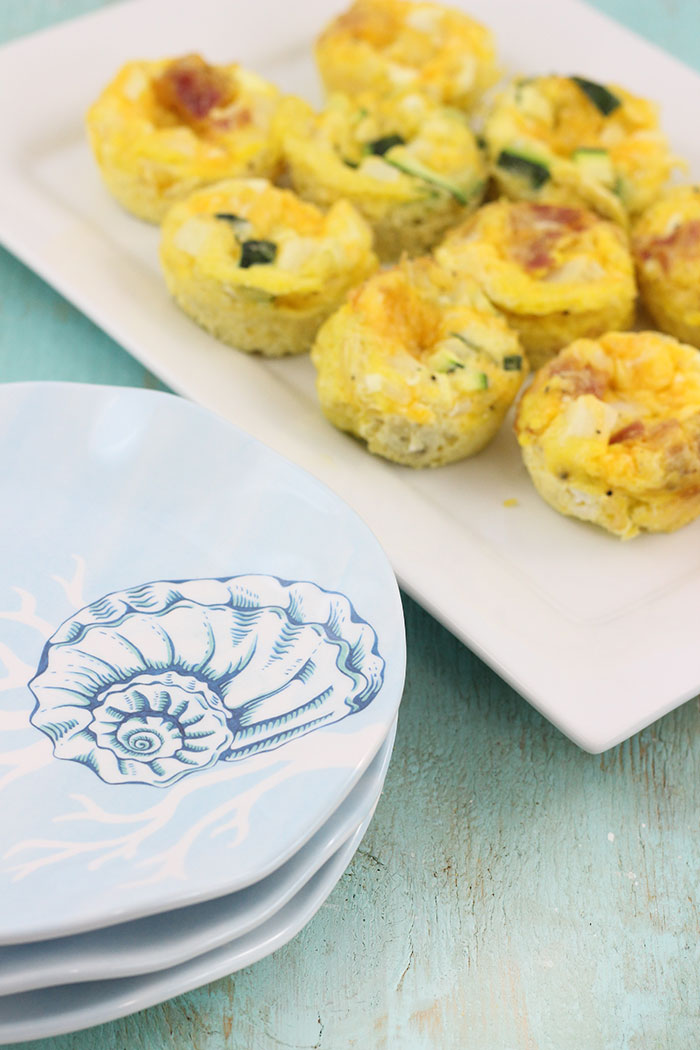 Brunch Sides & Sweets
Brunch sides made simple? Create a bagel and cream cheese serving platter. Offer up a variety of bagel options and cream cheese flavors. The Captiva Platter from Q Squared NYC is amazing for serving a variety of offerings for your guests. This might just be my favorite piece from this collection. I absolutely love large serving platters for hosting gatherings. I'm totally smitten by the design and size of this platter. Other tasty brunch sides include freshly baked rolls, mini muffins, cinnamon rolls and pastries.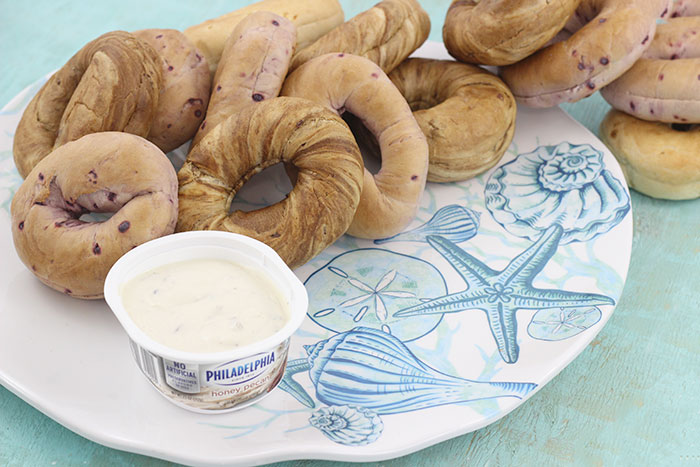 Brunch Beverages
For a simple brunch, I choose to serve orange juice and hot coffee. I can't think of a combo that I love more. If you want to make things a little more fancy, you can simply add a splash of sparkling water or lemon lime soda to the OJ or even serve up Mimosas.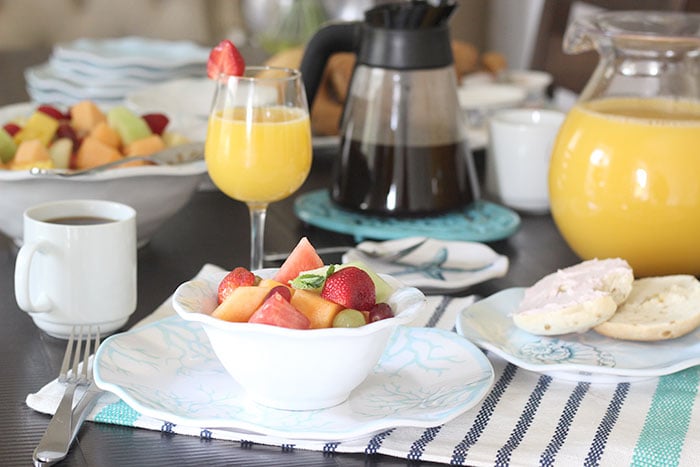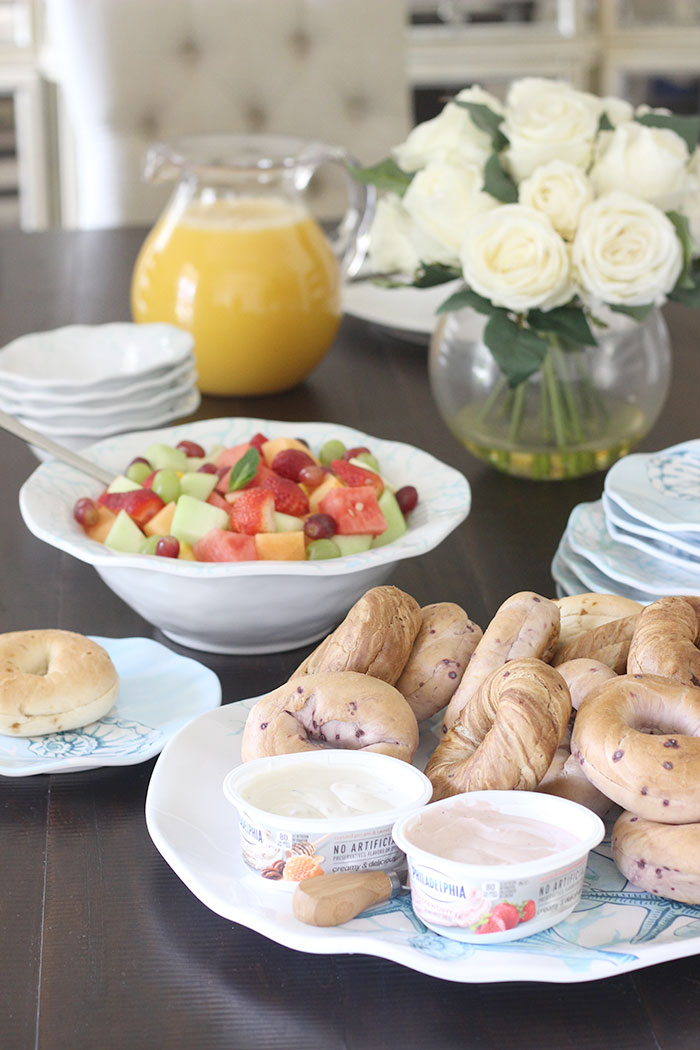 Learn About Q Squared NYC
To take your hosting skills to the next level, consider looking at Q Squared NYC. Their company was founded by a mother-daughter team back in 2011. Their goal is to offer inspirational, yet practical 100% high-quality melamine products and they totally succeeded. Each of the collections you'll find are hand-drawn by Alaina, the daughter of the dynamic duo. I think you'll enjoy the craftsmanship as much as I do.
Q Squared NYC Coupon Code
Did you fall in love with this Q Squared NYC collection, too! You're in luck! I have a special coupon code for my readers!
SAVE 20% Off Site-Wide Plus Free Shipping Over $50 with this special coupon code:
COUPON CODE:  Cutefetti20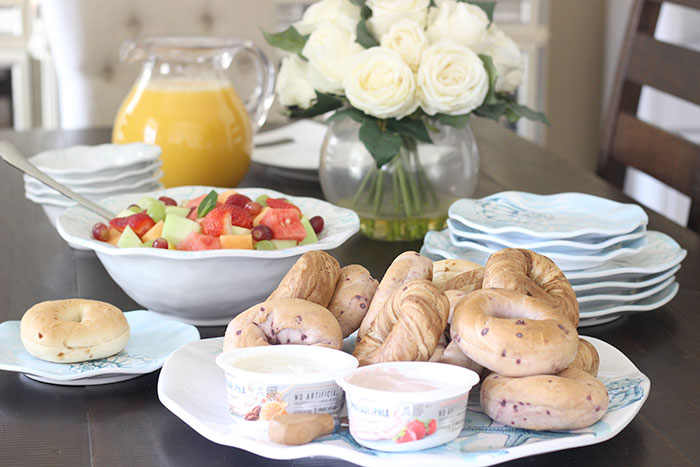 WIN IT!
PRIZE:    A  12 piece set of your favorite Q Squared NYC collection.
RULES:
-Must comment on this blog post with your favorite collection to be entered
-Giveaway is open to US Residents 18+
-Giveaway ends on 3/17/2017 at 11:59 PM EST
Happy brunching! I shared my favorite, now it's your turn. Tell me which of the Q Squared NYC collection you would love for your next brunch to enter to win your own 12 pc. set. Leave your comment below to be entered.